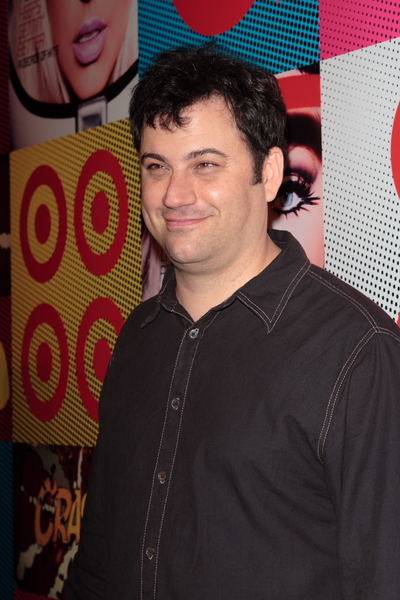 We told you all the way back in July 2008 that Jimmy Kimmel had his eye on an attractive young writer on his show. It looks like Kimmel and Molly McNearney, a lead writer on "Jimmy Kimmel Live" have disclosed their relationship in the wake of the David Letterman affair scandal. Molly started on the show as an assistant in 2003 and has been promoted to co-head writer in 2008.
Bad news for Ben Affleck!

After parting ways with Sarah Silverman, his girlfriend of five years, in March, Jimmy Kimmel, 41, has found love again.

A source close to the Jimmy Kimmel Live! host confirms to PEOPLE that he has been dating Molly McNearney, a longtime staffer on his ABC show, for several months. Kimmel's rep also confirmed the news.

"After Jimmy and Sarah broke up, Molly and Jimmy both found themselves single, and they clicked," the source tells PEOPLE. "They're really happy together."

While the relationship may draw comparisons to David Letterman's recent revelations, the insider says, "during work hours, they keep things professional."

McNearney, 31, who first joined the show's staff as an assistant to the executive producer in July 2003, began writing on the show in 2006, and was promoted to her current position as co-head writer in May 2008.
I suppose we are going to be hearing quite a few of these kinds of statements in the weeks and months post-Dave. Every talk show host on TV is no doubt sweating a few bullets hoping their past workplace dalliances stay in the closet – or, like Jimmy, they're going to be proactive and go with the full disclosure PR plan. It's probably not a bad idea, although this situation is a little different since both parties are single. Of course, Jimmy isn't immune to being tempted by other women – he was married when he met former girlfriend Sarah Silverman.