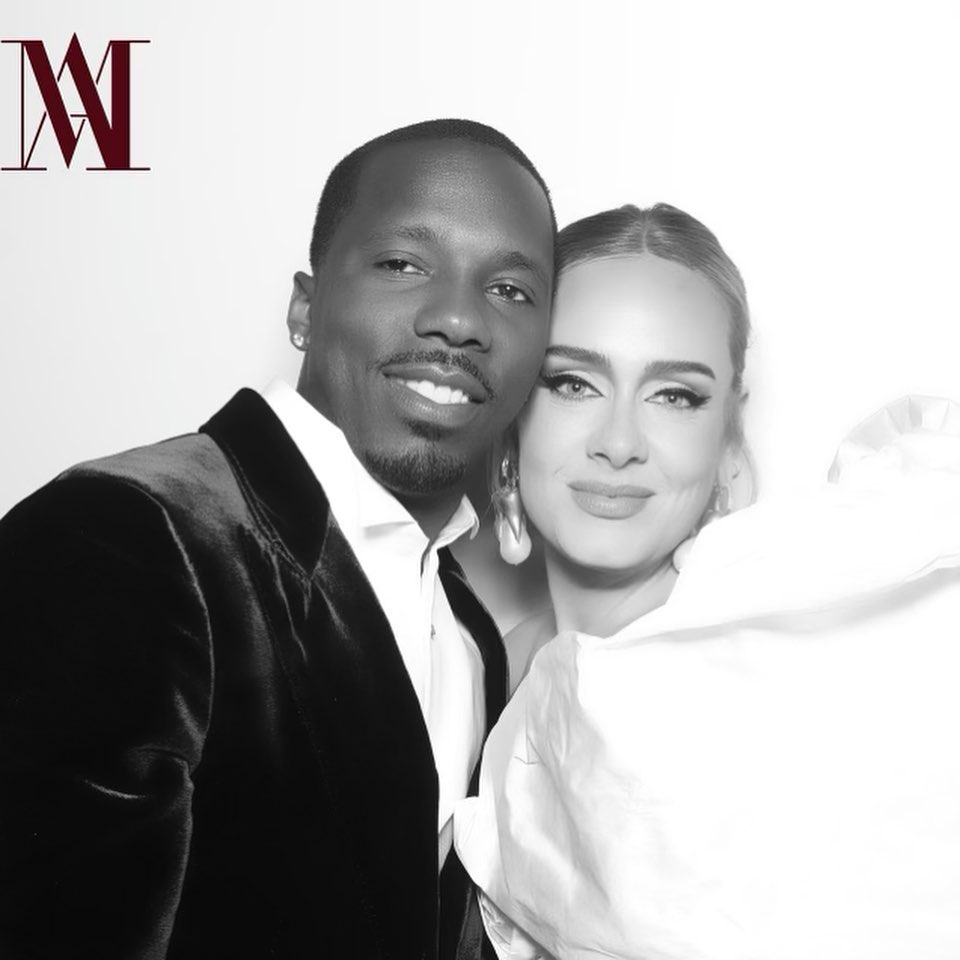 While I love Adele, I've barely followed all of the drama around Adele in recent weeks. She canceled her upcoming Las Vegas concerts, claiming that the sets were ready and there were other technical issues. She tearfully apologized to fans and ticket-holders and made promises to get back on the stage at some point. She was also reportedly on the phone with her boyfriend Rich Paul a lot when she was in Vegas. And that's become the focus of a lot of reporting/gossip: the idea that Adele actually canceled her Vegas shows because she has relationship drama with Rich Paul, and she needed to "save her relationship."
Adele has spent the past week holed up at her boyfriend's home trying to save their relationship after time apart hugely strained it. The superstar singer, 33, has been dating millionaire sports agent Rich Paul since the middle of last year. But in recent weeks they have struggled to see each other. He has been travelling for work and she was in Las Vegas for her doomed residency.

It emerged at the weekend there was "trouble in paradise" for the couple amid claims she cancelled her Weekends With Adele shows because of problems in their relationship. She previously said set issues, production delays and key team members contracting Covid meant the show "ain't ready", which led to her scrapping the 24-date residency.

A source said: "Adele is staying at Rich's house in Beverly Hills just trying to fix their relationship because things have become strained. They barely saw each other at the beginning of the month because he was away for work and she was trying to focus on the Vegas show. She was upset he couldn't be there with her when things started falling apart with the residency and it made things difficult for them both. She needed him there, but he couldn't because he has his own busy career too. It was a very emotional and stressful time for her. Now they are spending some quality time together to try to save things. They really like each other but it's been a tough few weeks."

It was previously claimed Adele was heard "shouting and sobbing" on the phone to Rich during rehearsals.
Adele was also supposed to perform at the BRIT Awards on February 8th, but she's canceled that appearance as well. Now, do you think that all of these canceled shows are all because of Adele's relationship drama? I don't. I think her show isn't ready and she's just plain nervous and anxious about performing again after all of these years, especially if everything isn't perfect. I also think that sure, she probably has relationship drama on top of that and it's not helping at all. My guess is that she went to Rich's house because she needed to regroup and calm herself down, not because they're on the rocks. But maybe I'm wrong, I have no idea.
Photos courtesy of Avalon Red, Adele's Instagram.