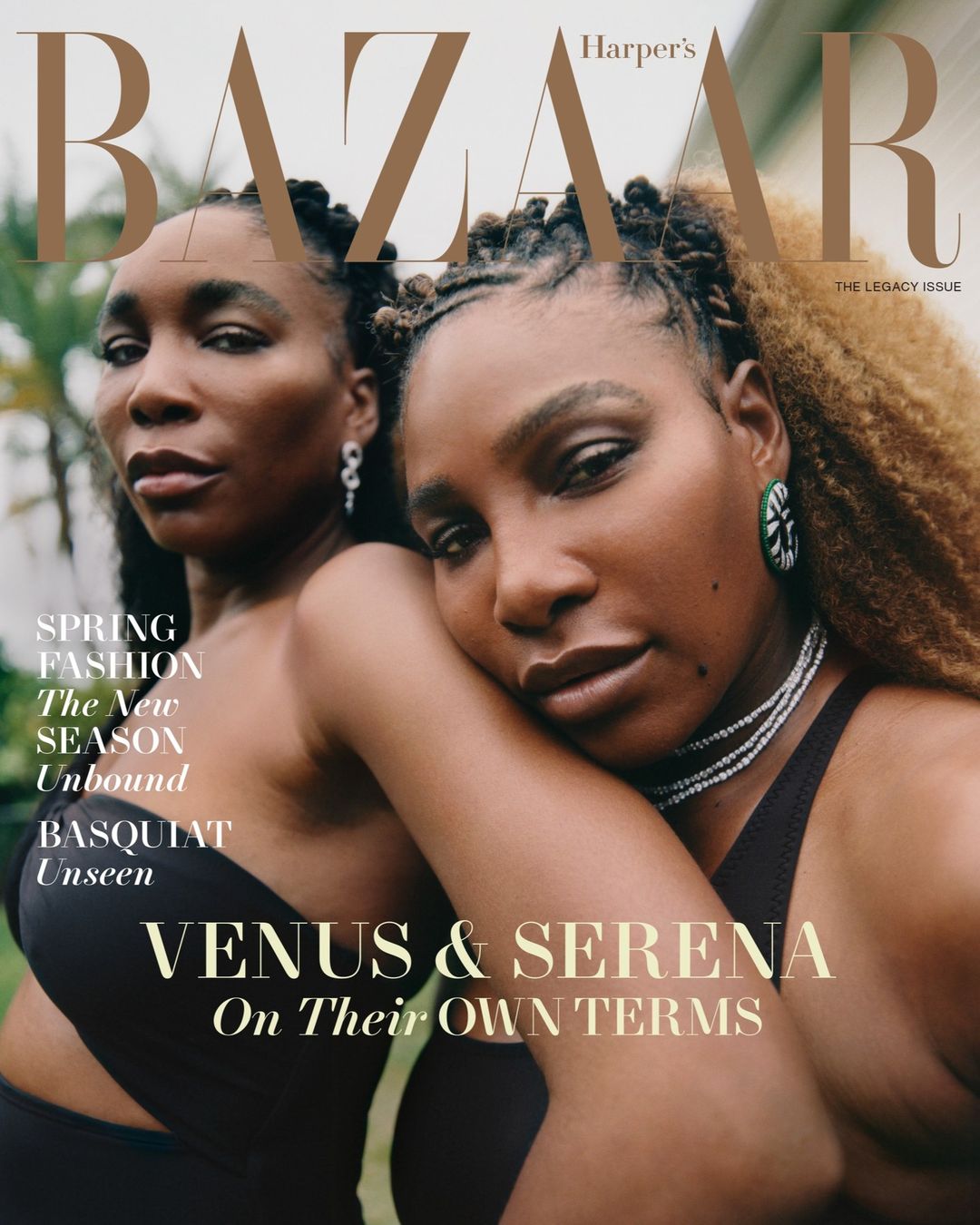 I think it was Billie Jean King who said something like: Venus Williams and Serena Williams are the loves of each other's lives. They have always had such a strong sister-bond and they didn't stop living together until both were well into their 30s. Serena has always been open about how she always wanted to do everything Venus did, and Venus always took her big-sistering seriously. And here we are: 30 Slams in singles combined, and 14 Slam titles together in doubles. Plus Olympic gold medals, and more WTA singles and doubles titles than you can count. Serena and Venus cover the latest issue of Harper's Bazaar and the photoshoot by Renell Medrano is very cool. You can read the full Bazaar piece here – the purpose is to talk about King Richard and Black womanhood and legacies. Some highlights:
Why 'King Richard' is framed the way it is: "I don't think people even thought about what happened before we turned pro," Venus tells me. "This isn't a movie about tennis," Serena adds. "This is a movie about family."

The Williams family and the Black American experience. Venus is quick to point out the idiosyncratic in the universal: "I think that our family is just unique to ourselves. Obviously we're an African American family, and it's important for people to see African American families in that dynamic … to have role modeling… our family was super unique."

Serena on her superhero family: "I am a dreamer, and I love Marvel. I think King Richard is like Iron Man and that there still are other stories around it. The next, obviously, would be the Venus story, and then there's always the story about our other three sisters, and then there's like a mom, and then there's the Serena story. When I look at it, I see it just encompassing this whole superhero kind of thing."

What Richard Williams gave his daughters: Serena says, "A lot of people get this different story of sports fathers—especially tennis fathers, who are really overbearing. And that wasn't necessarily my dad. Everyone's like, 'Well, how do you play tennis for so long?' It's because we weren't raised in an environment where it was something that we abhorred."

Serena on her father's advice throughout her career: "He's always like, 'Take your time. You'll be okay. Don't play.'" Another Richard-ism: "My dad always told us to plan ahead. If you fail to plan, you plan to fail." It's a dictum that the sisters have applied not just to tennis but to imagining life beyond it. "We never planned to just only play tennis and just only be tennis players," she says. "We planned to do more." And she's quick to point out that Venus is the real family planner. "I'm an unbelievable planner," Venus boasts. "I usually plan the health retreats."

Serena on their legacy: "That's something I don't think about nor do I want. I don't want to think about what I'm leaving. I just think about who I am every single day behind closed doors and behind cameras. And that's what I focus on."
It's a really beautiful piece about what the Williams sisters mean not just for tennis, but as a positive story about a Black American family working together to achieve a dream. It's a story about hard work and overcoming adversity, and how to raise champions AND well-adjusted women in a pressure-filled toxic environment. I follow tennis and let me tell you, the tennis community is still in denial about all of the sh-t that Venus and Serena went through, and what the family had to overcome.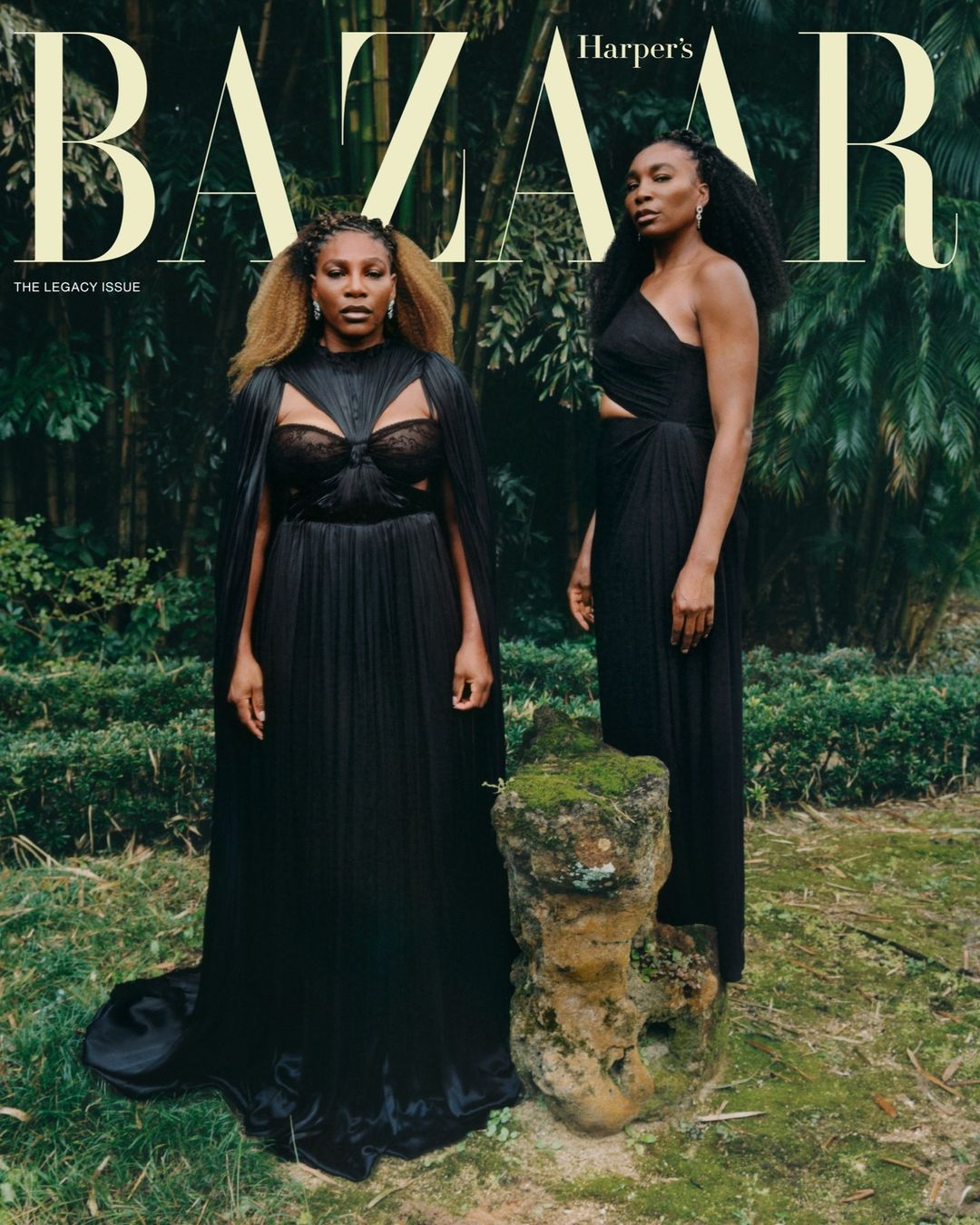 Covers & IG courtesy of Harper's Bazaar.