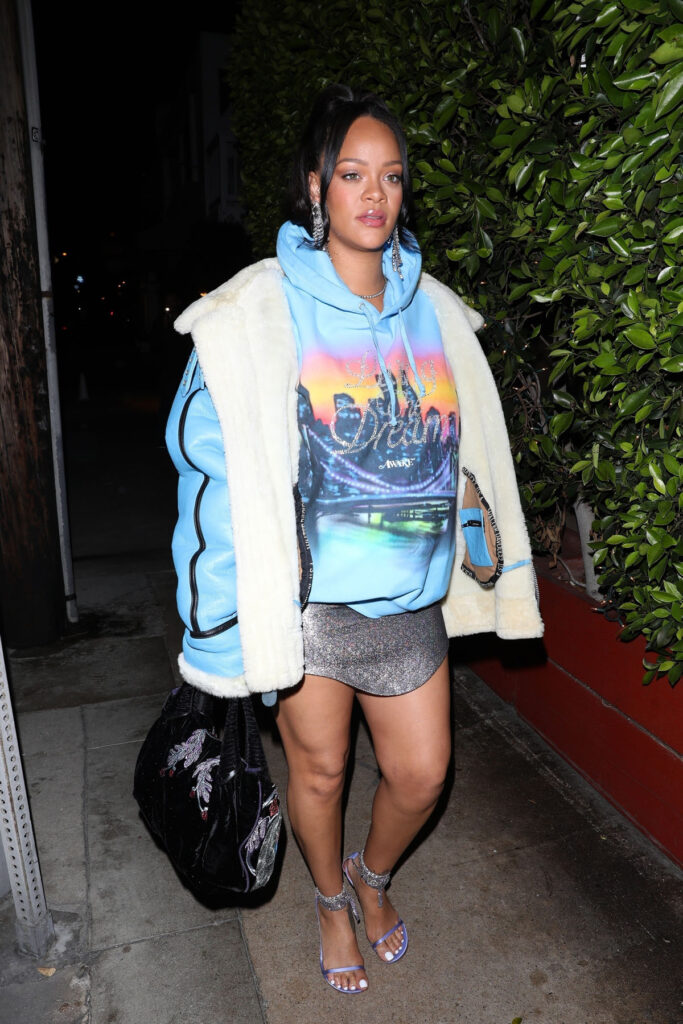 Rihanna gave a quick interview to Elle for her Fenty Beauty Ulta launch in Los Angeles. One of the big takeaways is an ID on her fabulous silver top. It's a custom Coperni. The skirt is Coperni as well, from their Spring 2022 collection. We also learned a few other things, like that Fenty was eager to get the makeup line into Ulta because they feel their brand is for everyone and Ulta represents that. I don't have an Ulta near me, but I like the idea behind the partnership, so I hope it's successful for them. Another tidbit we learned is she's in her third trimester so Baby RiRi is almost here, folks! Since Rihanna's been working her maternity look, Elle asked where her glow came from: pregnancy or makeup (it was a makeup launch, after all). Rihanna said both but admitted that she's had to work with the changes brought on by pregnancy. Pregnant stars – they're just like us!
On her fab look: There's a pregnancy glow. There's also those days, girl. Especially in the third trimester where you wake up and you're like, oh, do I have to get dressed? Makeup for sure helps you feel like a real person. I just focused a lot on moisturizing and on contouring. The face gets a little round and chubby. The nose starts to spread. Everything is a challenge, from getting dressed and how you're going to do your makeup. But I like challenges. I like things that force me to be creative and create in new ways. And with beauty, there's so much that you can do.

On which Real Housewife will she model being a mom after?: Heather Dubrow is so chic while being a mom. Just love the way that she just allows her kids to be who they are. And that's really inspiring to me. But Teresa [Giudice] from Jersey does not play about her kids. She will flatten you about those kids. And that resonates with me a lot because I feel like that's the type of mom I'm going to be. Psycho about it. You talk about my kids, it's over.
I don't remember the changes to my face when I was pregnant. I'm sure they were there, I just don't remember them. I was always more focused on clothing than makeup, though. But, like Rihanna, I loved the challenge of dressing my pregnant body. For my first, I was still in an office so that was a particular set of (self-imposed) rules. The second I worked from home, so I had a lot more freedom. I have a friend who complained of her nose spreading, though. I know it really bothered her. She wouldn't wear sunglasses because she thought they called attention to it. It won't surprise you that I haven't noticed any change in Rihanna's face. She did admit to Elle that she has a beauty team help her with these incredible red-carpet maternity looks, btw. Head to toe. I mean – duh. But it still made me feel better to know that even Rihanna needs help to look like Rihanna.
Rihanna was asked the housewife question. She isn't out there declaring that she plans to model her motherhood after the Real Housewives voluntarily. Still, it was quite an answer. I did note, however, how many times she spoke of her "kids," as in plural. So there's that.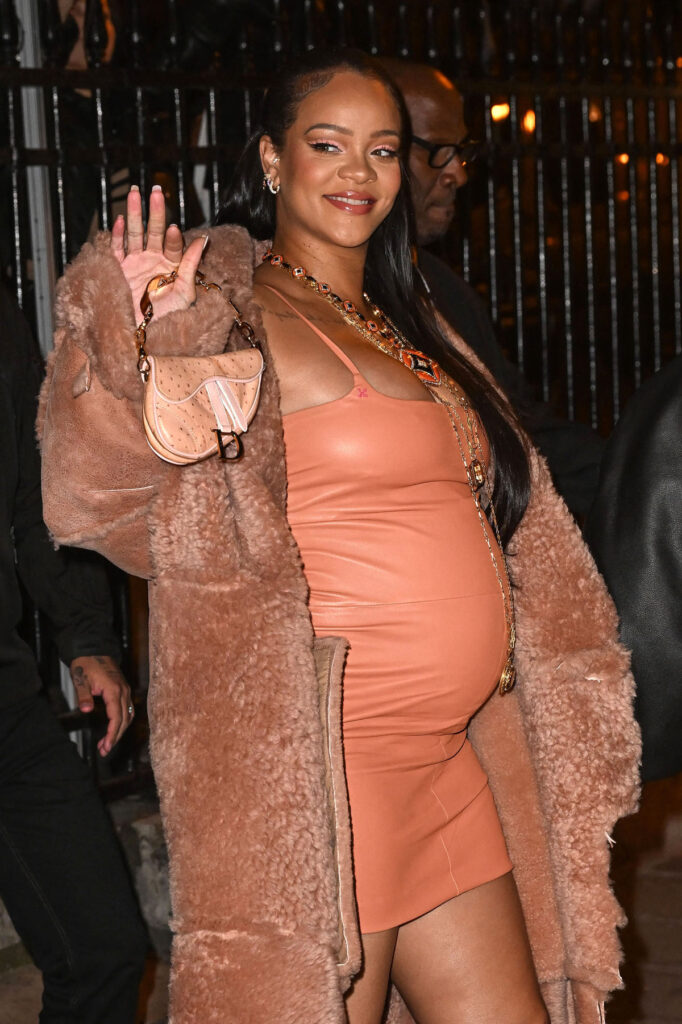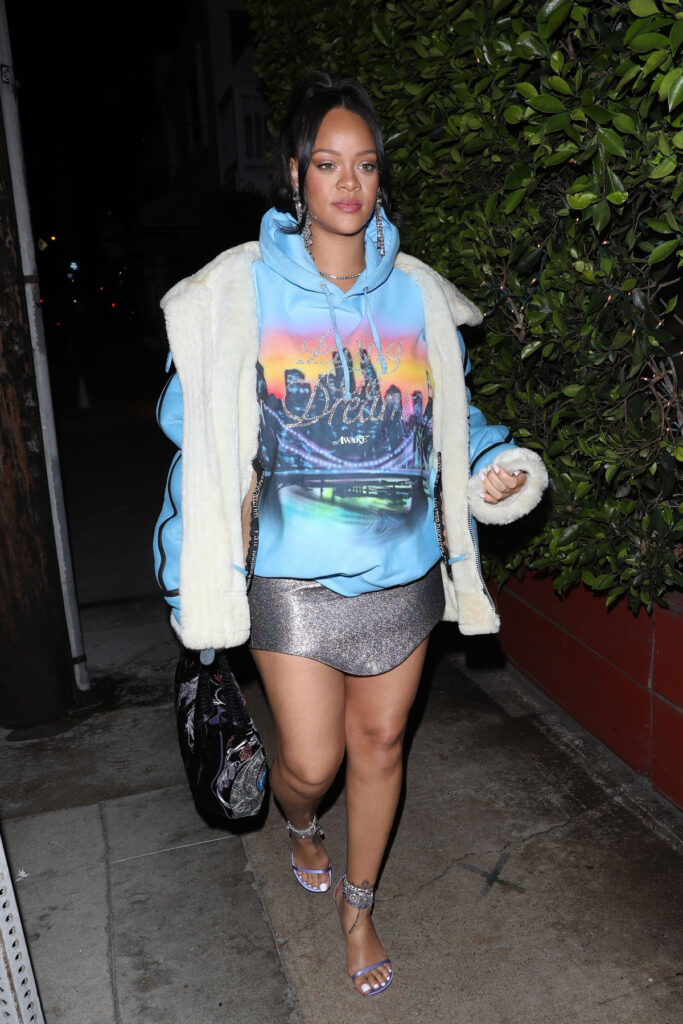 Photo credit: Instar Images and Backgrid