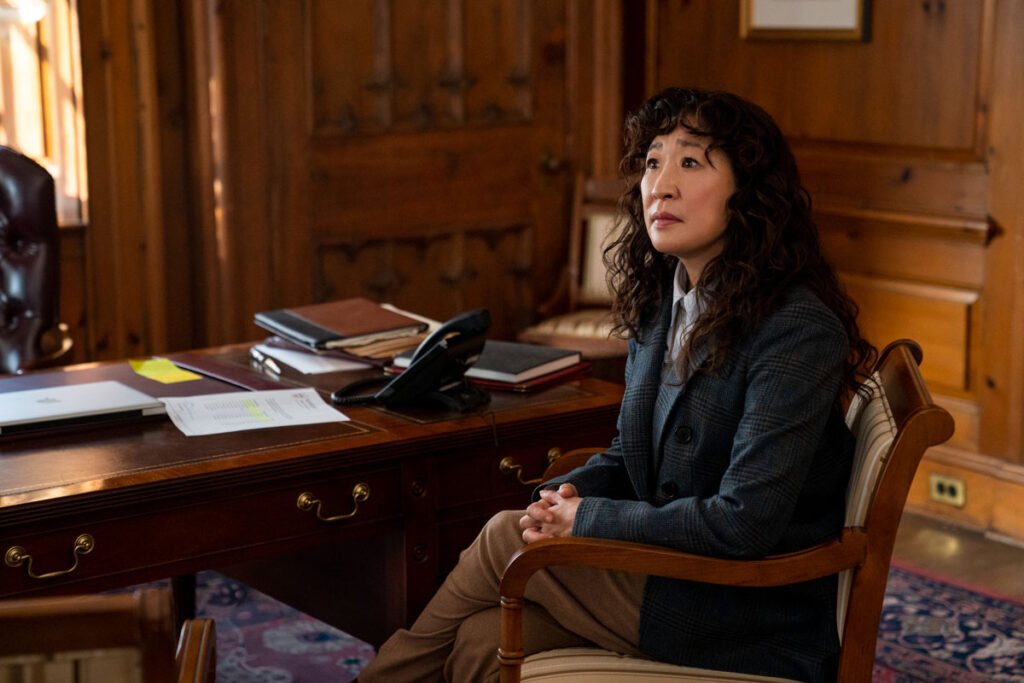 Sandra Oh's popular series, Killing Eve, returns this Sunday for its fourth and final season. That same night, Sandra is up for a Screen Actors Guild award. But her SAG nomination is for her other series, The Chair. The Chair was popular with critics and the people on my Twitter wall couldn't stop talking about it. All of that is why I am surprised to hear that the show looks like it may not be coming back. At least according to Sandra, who has yet to hear anything from Netflix or anyone else on the matter.
Sandra Oh's Netflix comedy "The Chair" touches on the sticky nature of how actions are perceived and the consequences that should or shouldn't come with it in an age of social media, where nuance often gets lost in the debate.

From writer and showrunner Amanda Peet, Netflix's "The Chair," which premiered last august, stars Oh as Dr. Ji-yoon Kim, a professor who becomes the first woman of color to become chair of the English department at a fictional New England university. A single mother, Ji-yoon quickly realizes the burden of having to steer a faculty of entitled, out of touch older professors. It isn't quite what it's cracked up to be.

"I liked it so much immediately," Oh said of the script. "And then I met up with Amanda and then the whole team and there was just so much like mindedness and a similar approach to work. I wanted to do something fun, actually I was looking for a comedy."

Will there be more of "The Chair"? "No one's called me, so I'm guessing that's not happening," she said. "I would have loved it, because I just thought that there was so much material there to potentially explore. Because the setting and the characters were established… I'm just happy that it happened, it was a great experience. But I am sad that it's over."
[From Variety via Just Jared]
Hollywood is such a brutal business. Can you imagine someone with Sandra's status sitting by an unringing phone, wondering if her show is being picked up or not? The audacity. (That was said, by the way, in my mother's voice.) How is it that an award-winning actor is being ghosted about the fate of the show for which she been nominated? Honestly, Netflix has so much to answer for, they're making all kinds of odd moves these days. Still, I'm surprised given the major players involved, starting with Sandra. Jay Duplass, who co-stars, has more producing and directing credits than he does acting credits. It's hard to believe Netflix would treat them so cavalierly.
As for the show itself, I've said before that I thought it was very good, but I didn't finish it. It was a hard watch for me because of the academic politics hitting too close to home. I thought it hit on so many issues in academia, though, so I tried to plug it and I still have it on my list. I'm not worried about Sandra's career, she makes smart choices. But it sounds like she relished this role and that she loves working with Amanda and Jay. It's too bad it might not be continuing.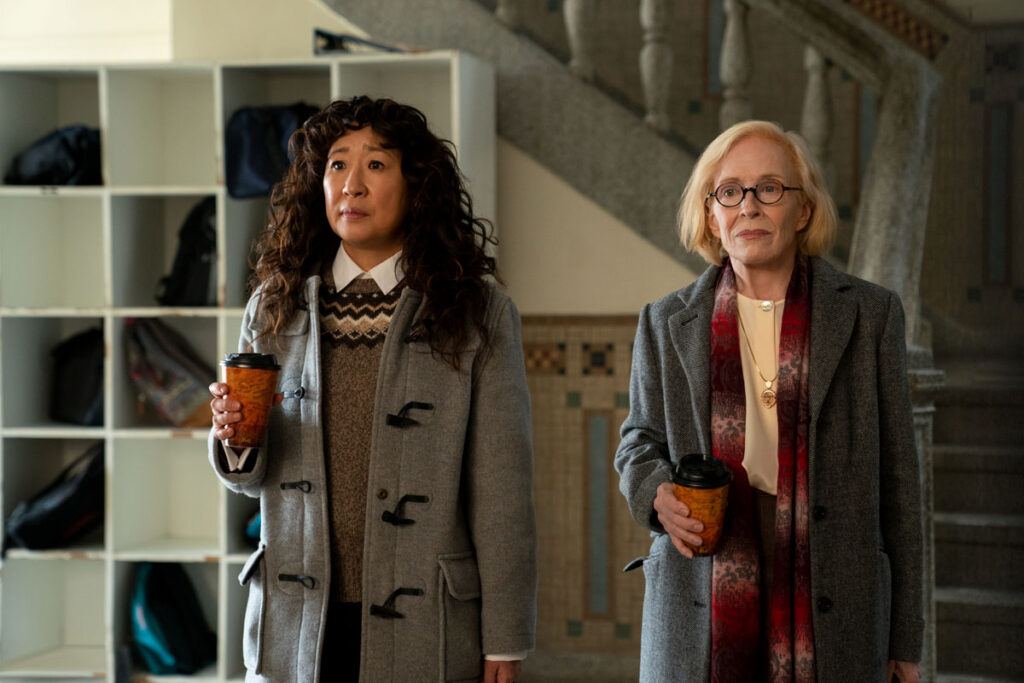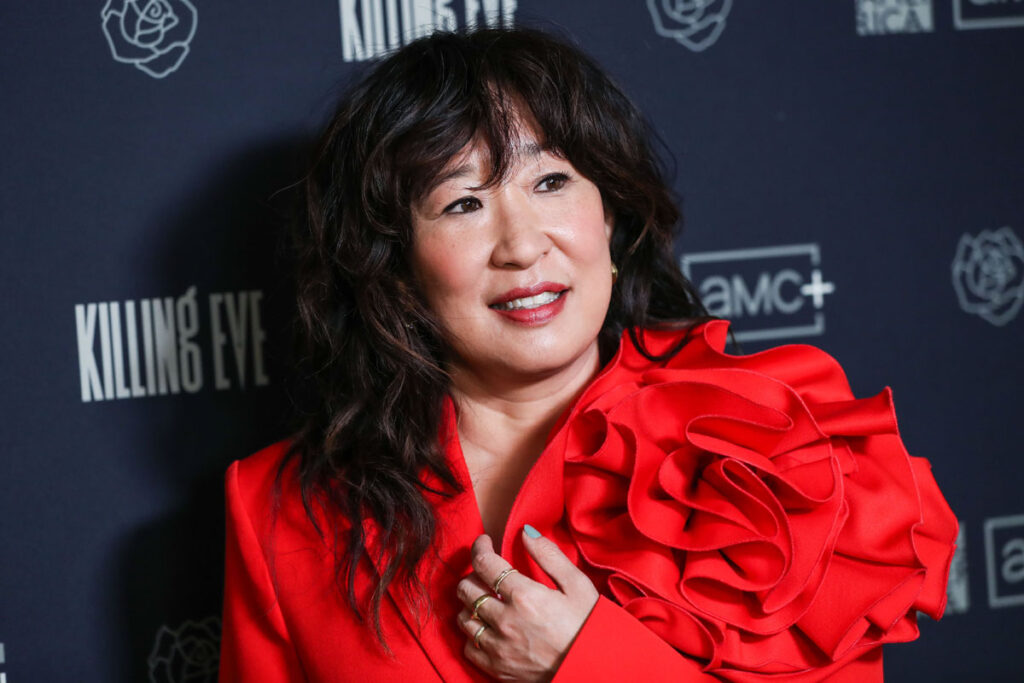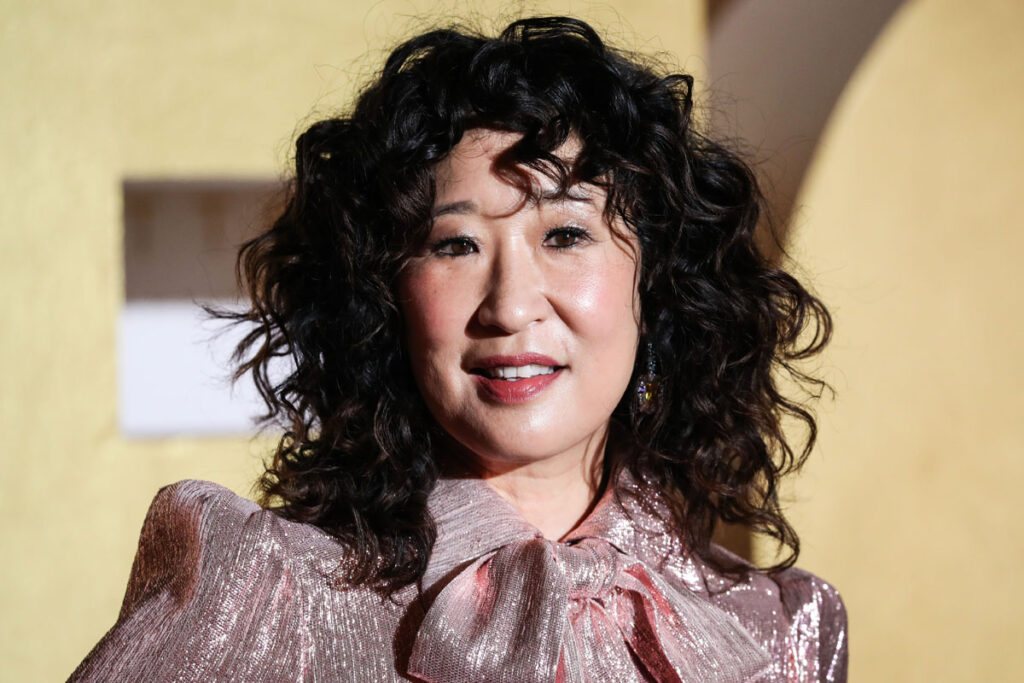 Photo credit: Eliza Morse/Netflix and Avalon Red