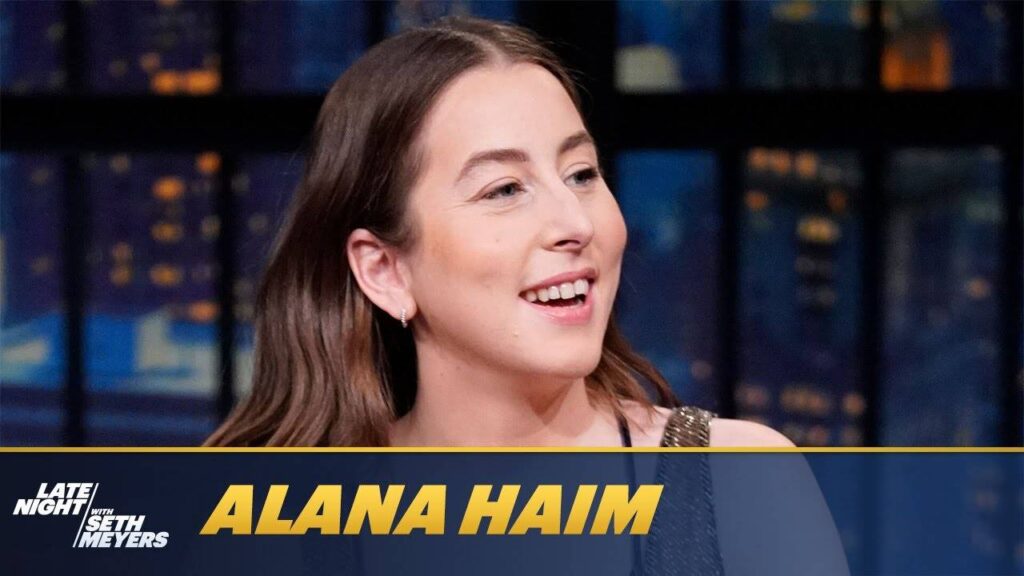 I have yet to see Licorice Pizza. I want to see it but if I'm being honest, I'm waiting for it to stream. I like what I've heard about it, and I usually enjoy Paul Thomas Anderson films but I can't even seem to get to the theaters to see films I'm champing at the bit to see so this'll have to wait. I know that Alana Haim is getting great reviews for her performance. I don't know much about Alana. I know she has a band, Haim, with her sisters and I know she's got a budding acting career, but her segment on Late Night with Seth Meyers is the first time I've heard her speak. That said, she was charming, and I think I'll make a point to watch out for her. While chatting to Seth, Alana said she was excited to see what new fans this role had brought her. Specifically, she was wondering who was slipping into her DMs, which seemed to be multiplying now that her face was on the big screen. However, Alana said the majority of those reaching out to her are orthodontists who want to take away her precious "snaggletooth."
Alana Haim… revealed that a number of orthodontists reached out to her on social media to offer their services after seeing her in Licorice Pizza.

"I'm a young, 30-year-old, single gal, so what do you do when you're a young, 30-year-old, single gal? You go on Instagram and maybe peruse your messages," she told Seth.

"Funny enough, you know who reaches out the most? Orthodontists," Alana continued. "The world… everyone is concerned about my teeth. I've gotten over ten DMs from orthodontists asking if I need help and can they please fix my teeth? And I love my teeth. I love my teeth. And I have a snaggletooth and I'm very proud of my snaggletooth, but the world of dentistry is not pleased…

"I had braces for four years, and this is what my teeth… I don't know if you can zone in on my teeth, but this is what my teeth look like," she said as the camera slowly started zooming in on her face.
Ah man! Imagine seeing your DMs blow up and finding out it's only a bunch of dentists wanting to change you. Poor Alana. She's darling, too. I love that she's so protective of her snaggletooth. I have a bottom tooth that got pushed out from my wisdom teeth and like Alana, I like that it's unique. Also like Alana, I get orthodontists slipping me their cards from time to time. Teeth folk are weirdly aggressive with unsolicited advice. Not all teeth people – let's not have that battle. But I also have a back molar that's missing from a whole drama a few decades ago and I never replaced it. Dental assistants get so bent about it because they say the tooth under it is "useless." Excuse me! Keep your negativity out of my mouth. Don't get me started on the comments I got about my kids thumb sucking. And they were always related to a tooth person. Seth brought up a really good point to Alana, though. He said her succeeding without "correcting" her imperfect smile kind of undoes the majority of teeth people's business model, especially in Hollywood so yeah, she would be their worst nightmare.
I hope Alana and her snaggletooth go far in Hollywood. I didn't realize her whole family appears in Licorice Pizza. I keep hearing things about this film, but I have no idea what it's about. How does the Haim family appear as themselves in the '70s? I kind of want to stay in the dark, I think the confusion will make it better.
ps – I feel like I have to say that despite everything I said above, I have the most amazing dentist currently. She's so incredible, my kids look forward to going to her. I think she might be magic.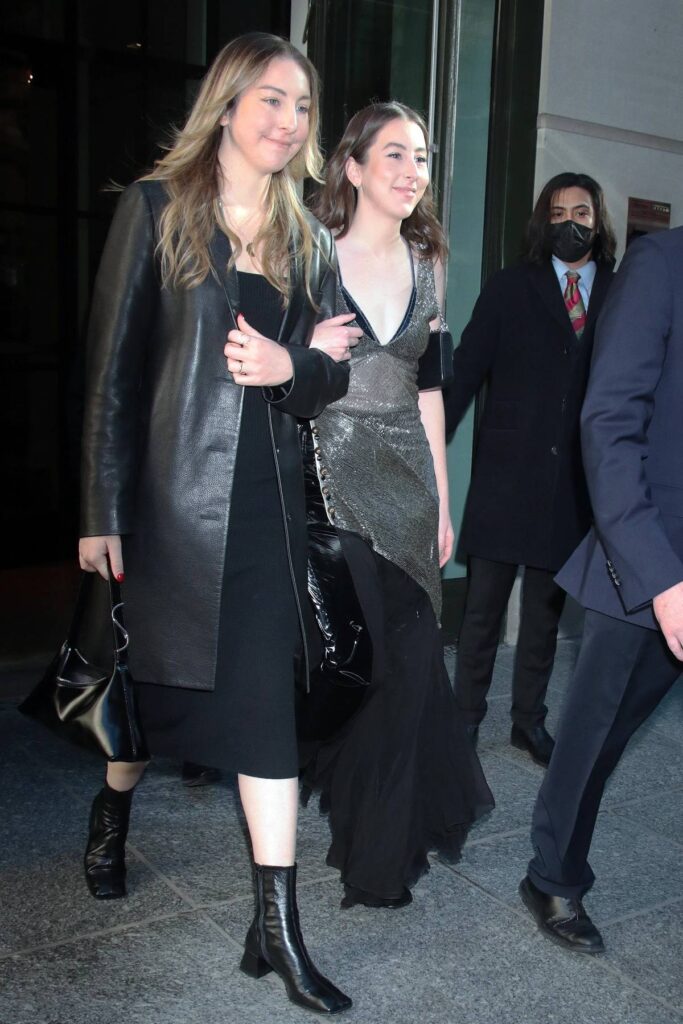 Photo credit: YouTube: Instagram and Backgrid