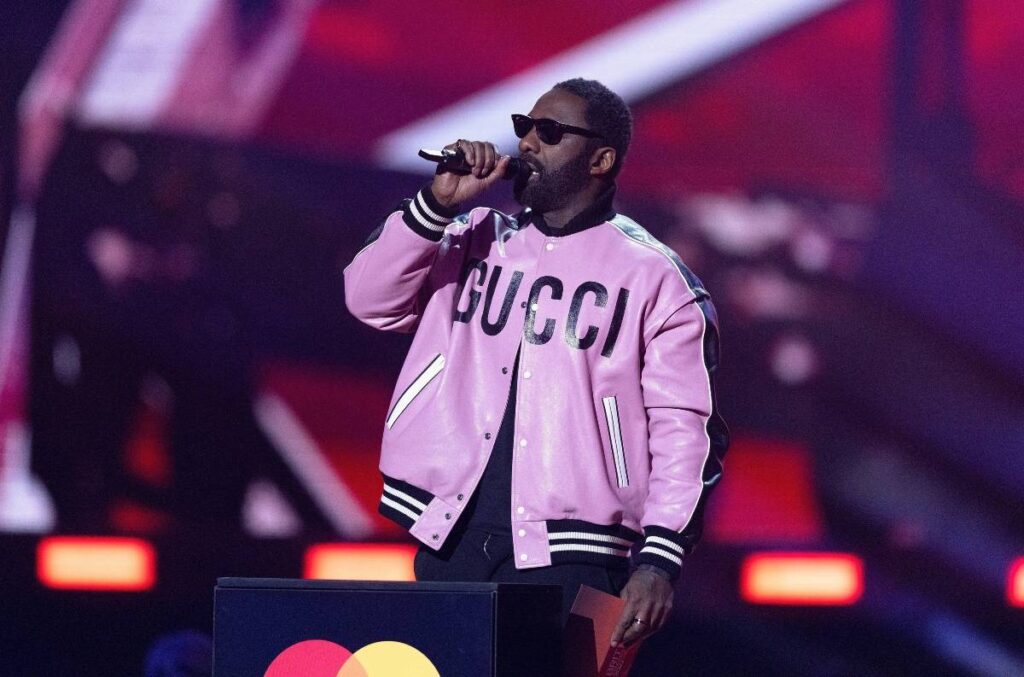 Get your mourning veils out of the moth balls, folks, because Idris Elba is removing himself from our lives. Fortunately, he promises to do it slowly – just changing directions and leaning away – gently so as not to hurt us… Sorry, I started writing a completely different post there. No, this is about Idris moving away from his acting career so he can focus more on music. Idris has been making music almost as long as he's been acting, both recording and DJing since the early aughts. We know that Idris landed the prime gig of DJing Prince Harry and Duchess Meghan's reception. He fulfilled his dream of playing Coachella in 2019. He's been held back by others telling him that if people hated his music, both his musical and acting career would be dead. At this point in his career, Idris is ready to risk that and put all his effort into music.
Idris Elba is planning to go all in on his music career.

The Sonic The Hedgehog 2 star, 49, told Vanity Fair for the magazine's 2022 Hollywood Issue that he hopes to "lean away from the acting work" to dedicate his full attention to music-making in the coming years.

Elba played a deejay on Netflix's Turn Up Charlie series, and has explored other musical endeavors, including performing at Coachella in 2019 and serving as deejay for Meghan Markle and Prince Harry's wedding reception.

"Some may think, 'Well, it will be the death of your acting if your music's s—.' I've dealt with the internal struggle of that over the years. So now I'm at peace and I've chosen: This is what I'm doing, and I'm going to do it. Some will love it and some will hate it," Elba said of pursuing music to Vanity Fair.

He added, "The thing about making music is it's a very consuming process. It's very difficult to shoot a movie and then go off into the studio or make a song. It's like trying to build a soufflé while making a brick wall."

The British actor previously told PEOPLE that he has loved music since he was 4 years old, when he was first "mesmerized by the turntable going around and around."

"I've worked my whole life to play at Coachella. I made it at 46!" he said at the time. "I nearly passed out when I found out."
Uhm – "The Sonic the Hedgehog 2 star"? Like, I get that the intent is to push celebrities' latest work but if the story is about stepping away from a prodigious career, perhaps they could have selected a better example than that. As for Idris moving away from acting for music, I'm happy for him. He's obviously financially secure enough to do this, he should pursue his passion. I don't know his music but he's good enough to go on stage at Coachella and DJ a royal wedding. Obviously, he has an established fanbase. Plus, music is allowed to evolve, much more than most acting careers. And if he loves it, then he should go for it. Creativity like that courses through the artists' veins. If they are willing to take the hit from the critics to make their art, more power to them. Play on, my friend.
As for visibility, we have a much better chance of getting to see Idris for years longer with a musical career than an acting career. Parts dry up, but hell, almost 80-year-old Paul McCartney is going out on tour again. We can't seem to stop Mick Jagger from touring, and nothing can take Keith Richards down, apparently. Look at the concerts coming to your area, all of those suckers can collect social security. So, this whole music thing will work for all of us. Idris is happy because he's living his dream and we're happy because, well – Idris.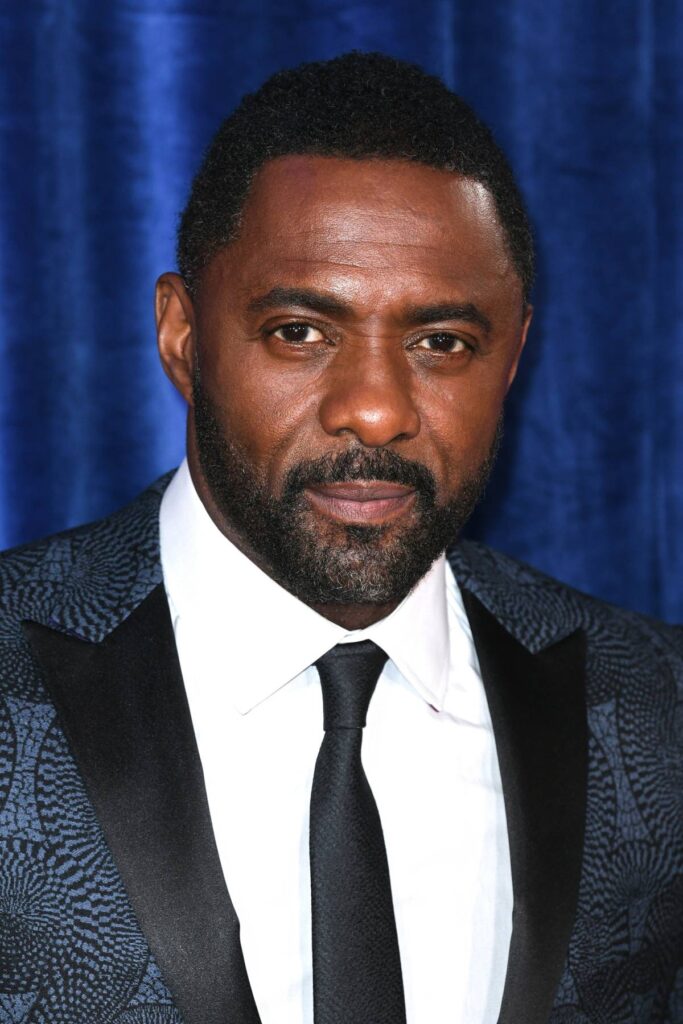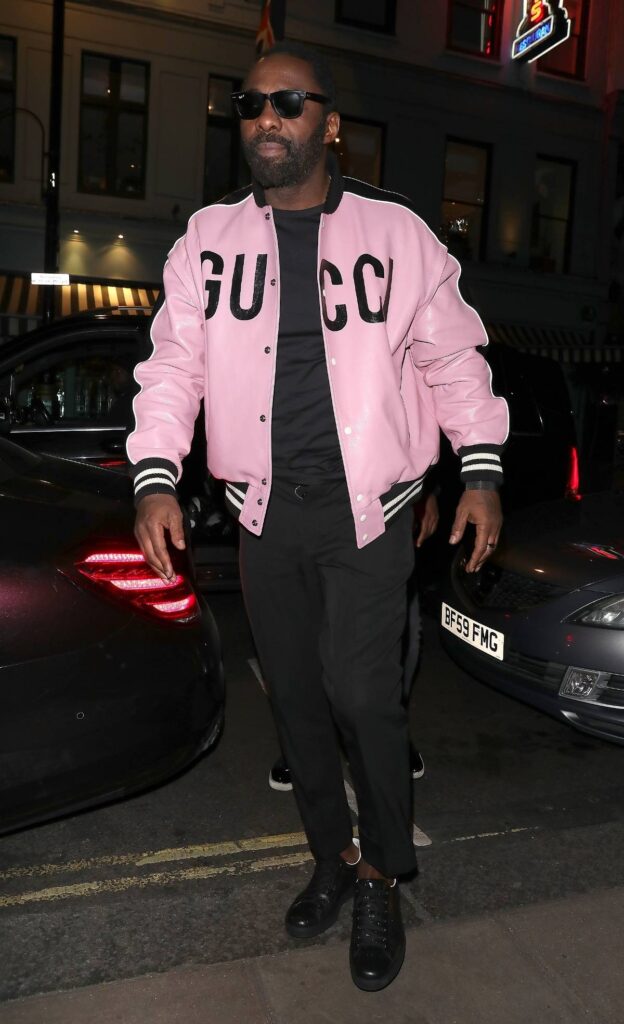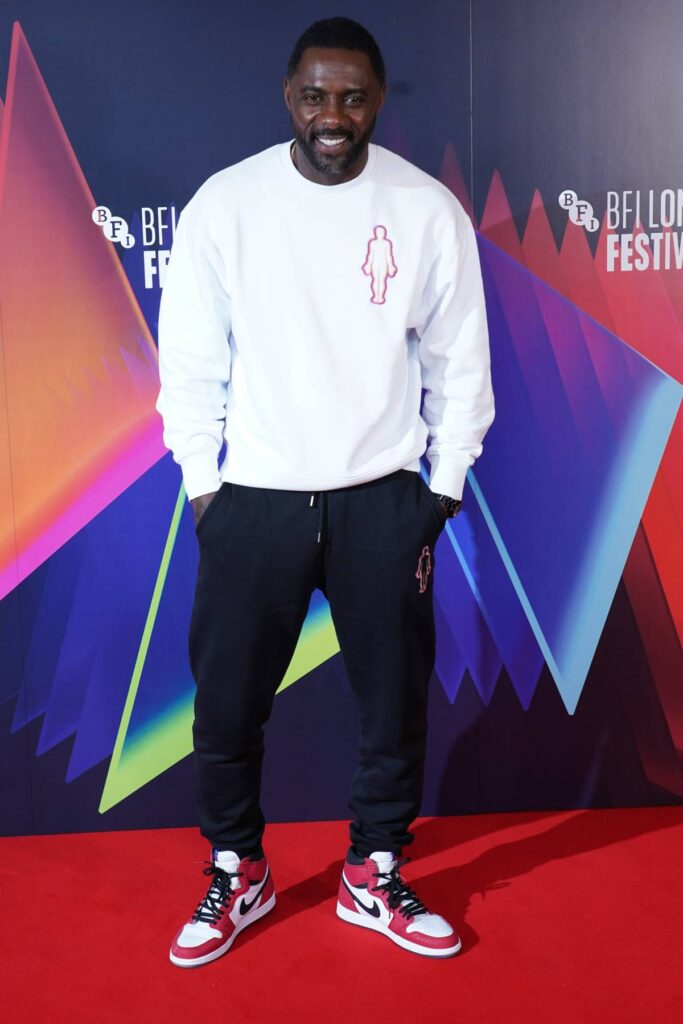 Photo credit: InStar Images and Backgrid