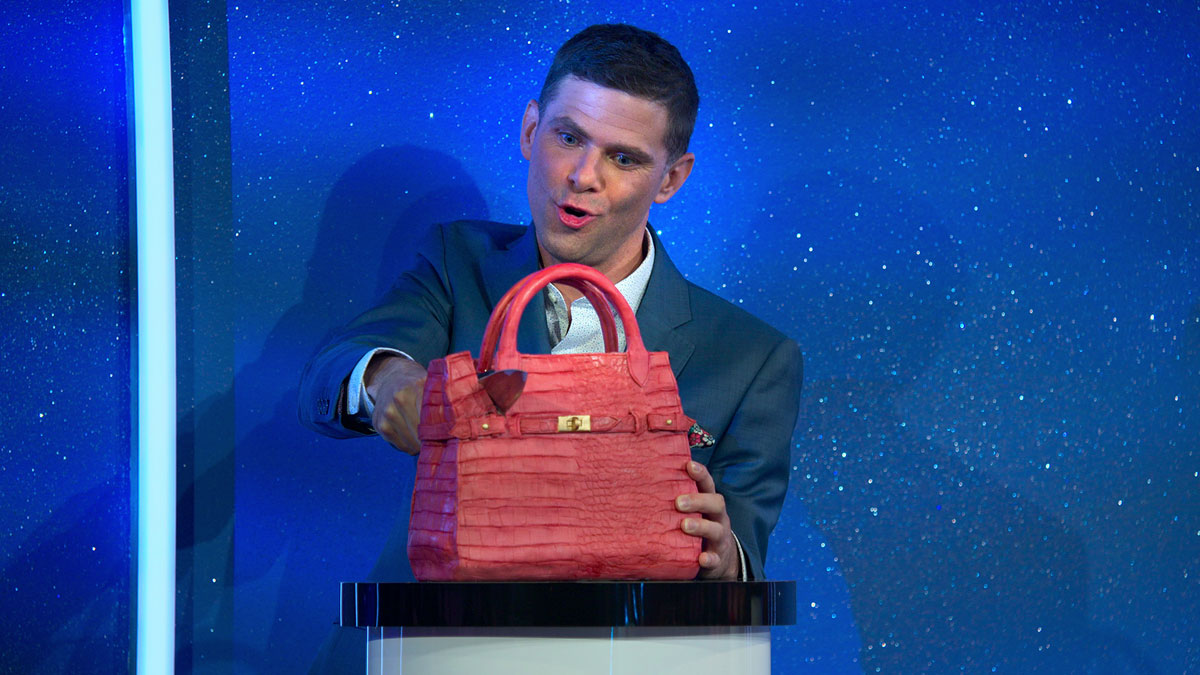 There's an awesome reality show on Roku TV called Eye Candy, hosted by Josh Groban. It's one of the shows that Roku bought from failed streamer, Qibi, so the episodes are only eight minutes long. It features celebrity guests like Rachel Dratch, Tiki Barber and Jamie Chung working with everyday contestants. Two teams compete to guess whether items coming down a conveyer belt are cake or real. The winning team then has a finale where they enter a theme room like "90s bedroom" or "classroom" and try to find the cake items among the props. They also show clips of the cakes being made and airbrushed to look like plants, toys, tissue boxes and more. It's a lot of fun and you can watch it for free here. (Not a plug I just have a Roku on my bedroom TV.)
Eye Candy came out on Roku last August. As far as I can find it won't get another season, but Netflix is here to fill the "cakes that look like real things" void. There's a new show called Is it Cake? that takes this concept to the next level. It's hosted by Mikey Day from SNL. Cake artists compete with each other to fool celebrity judges, who have to guess which items are cake. The baker with the most realistic (and tastiest, I'm guessing) creations will win $50,000. The show is out on March 18th and there's a new trailer, which is below. Here's part of People's writeup on this.
[Netflix] has a new show coming this month called Is It Cake?, which combines the food phenomenon with a good old fashioned reality baking competition series.

Hosted by Saturday Night Live star Mikey Day, Is It Cake? brings together nine of the world's most talented bakers to compete to create hyper-realistic cakes that look exactly like everyday objects.

The bakers — Andrew Fuller, April Julian, Dessiree Salaverria, Hemu Basu, Jonny Manganello, Justin Rasmussen-Ellen, Nina Charles, Sam Cade, and Steve Weiss — all are ready to play, coming in to the competition having made a name for themselves in this niché field.

"What I do is the weirdest thing in the world," Manganello says in the trailer, which dropped on Monday. "Like, there are people saving lives and I am making cake look like other things."

They'll need the skill, too. In order to win, their creations will need to be good enough to deceive a panel of celebrity judges like Karamo Brown, Loni Love, Michael Yo, Bobby Moynihan, Fortune Feimster, Rebecca Black, King Princess, Arturo Castro, Day's SNL costar Heidi Gardner and Meme queen Brittany Broski.

The top three best bakers will go on to compete for the final prize of $50,000.
I will watch the hell out of this! I love reality competition shows. Some of my favorites on Netflix are Blown Away, Nailed It, The Big Flower Fight, Interior Design Masters, Glow Up and Crazy Delicious. There are so many baking competition shows that I'm surprised we haven't seen a "cakes that look like real things" show yet. Honestly I was going to bag on Netflix for copying Qibi's concept but there's plenty of room left in the realistic cakes space. It must have been tricky to find enough talented bakers to compete on this show too. It looks crazy technical and hard to do.
Here's the trailer:

I just went down a rabbit hole looking up the Instagrams for these contestants! Here are a few and the two I didn't embed (for space) are Sam Cade and Hemu Basu.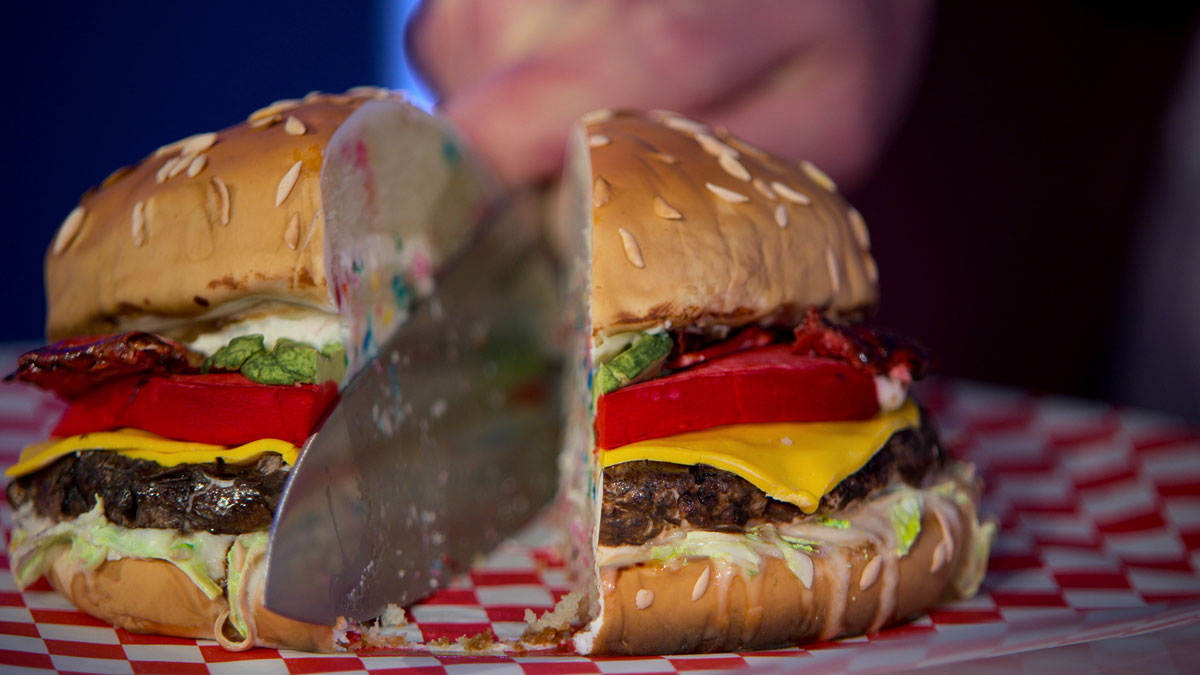 photos credit: Netflix and via Instagram