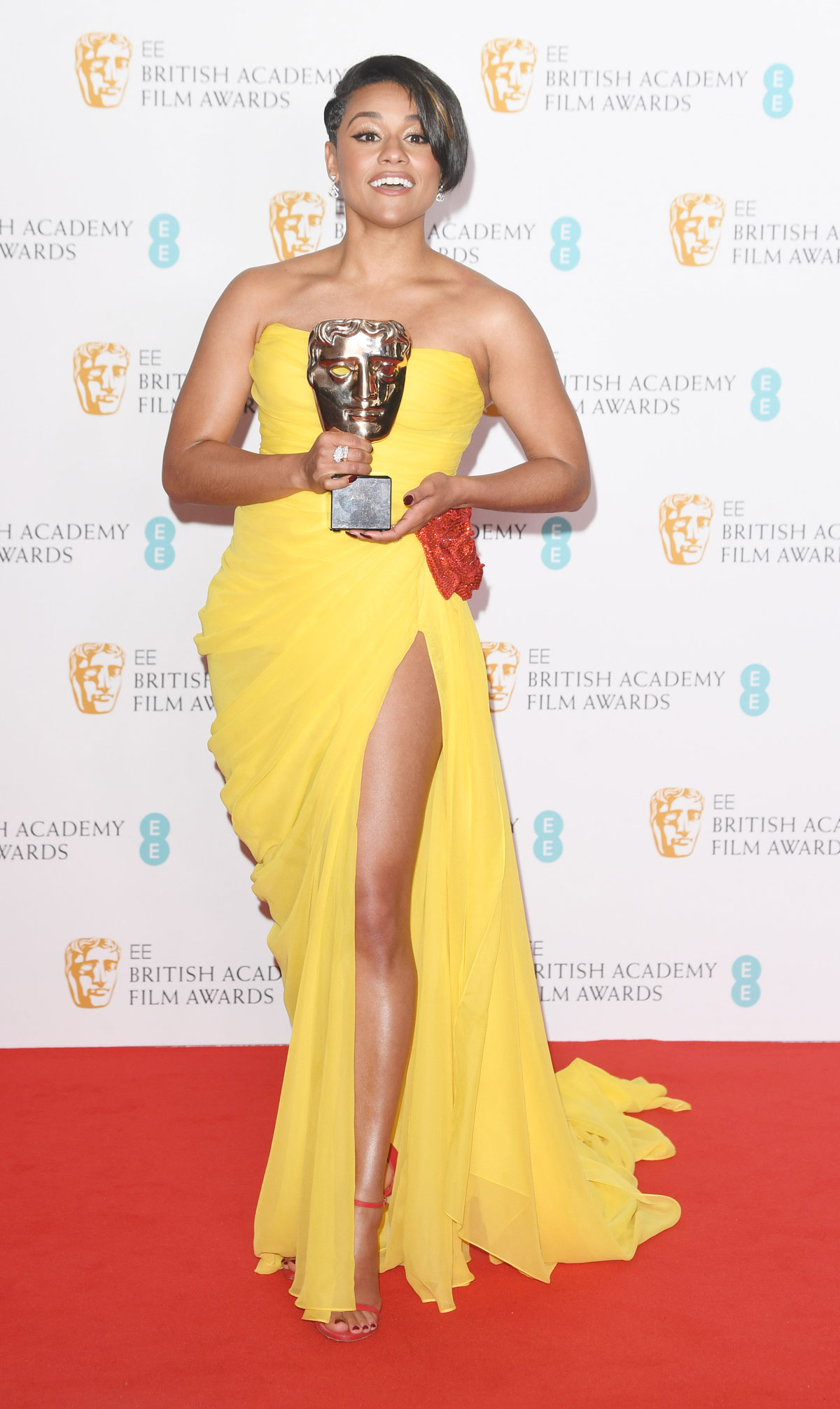 Last night we had both the BAFTAs and The Critics Choice Awards, with many of the actors from the BAFTAs attending a special ceremony in London for the CCAs. We'll have red carpet photos from both events this morning, although we'll mostly focus on the LA side of the CCAs. Our photo agencies weren't in London! Plus it's a lot of work to cover these awards shows. I was hoping they would be pared down significantly post-pandemic (not that we're in that phase yet), but it's business as usual.
West Side Story's Ariana DeBose is surely going to win Best Supporting Actress at the Oscars as she's been sweeping this awards season. She won at the BAFTAs and the Critics Choice Awards! You can see a portion of her BAFTAs speech here, I like how she talked about how multi talented she is. More actresses need to step into their power like that. She was in a strapless draped Oscar de la Renta with a high leg slit and a sparkly red rose embellishment at the waist. She looks gorgeous in this dramatic chiffon gown and I love how it's gathered along the side.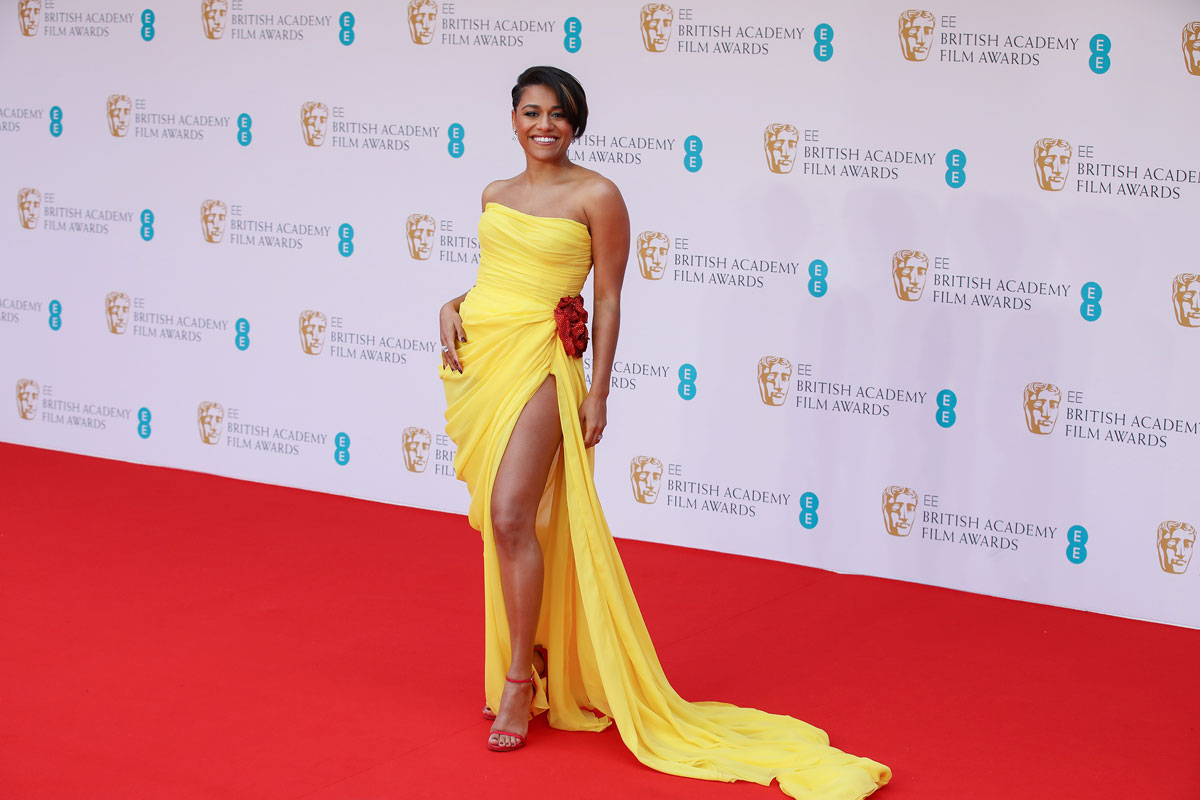 Rachel Zegler was old Hollywood glamor in this striking off the shoulder blue Vivienne Westwood gown. I like the angular bustline and how this fits her like a glove. This was one of my favorite looks of the night.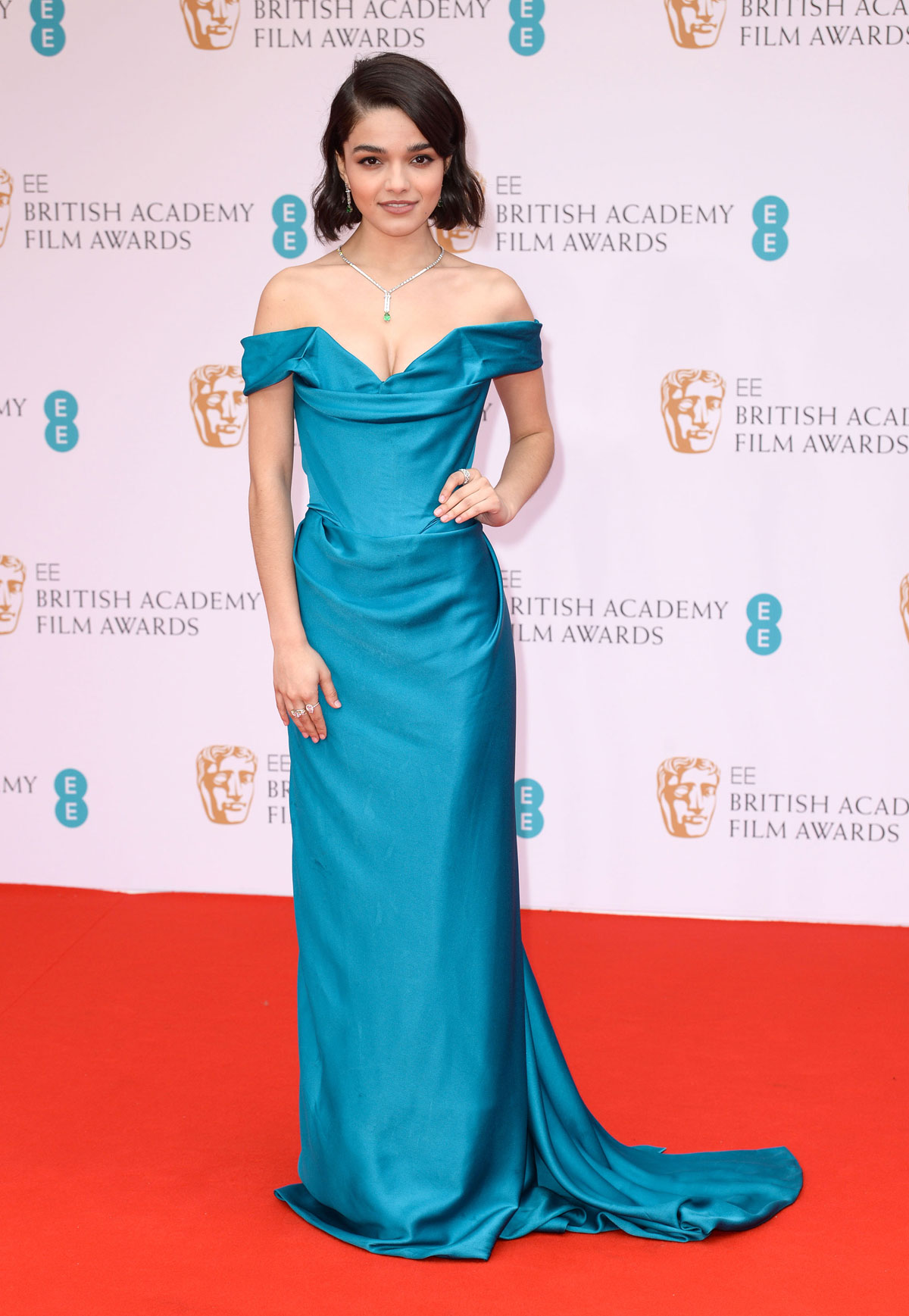 No Time To Die's Lashana Lynch had on an empire waist Prada with a bow on one shoulder. She won the EE Rising Star Award, voted on by the public. I know her from Captain Marvel! This dress reminds me a little of Charlize Theron's 2006 Dior Oscar gown. I kind of love giant one-shoulder bows and that was the first time I'd seen one. The trailing tie part is a cool touch.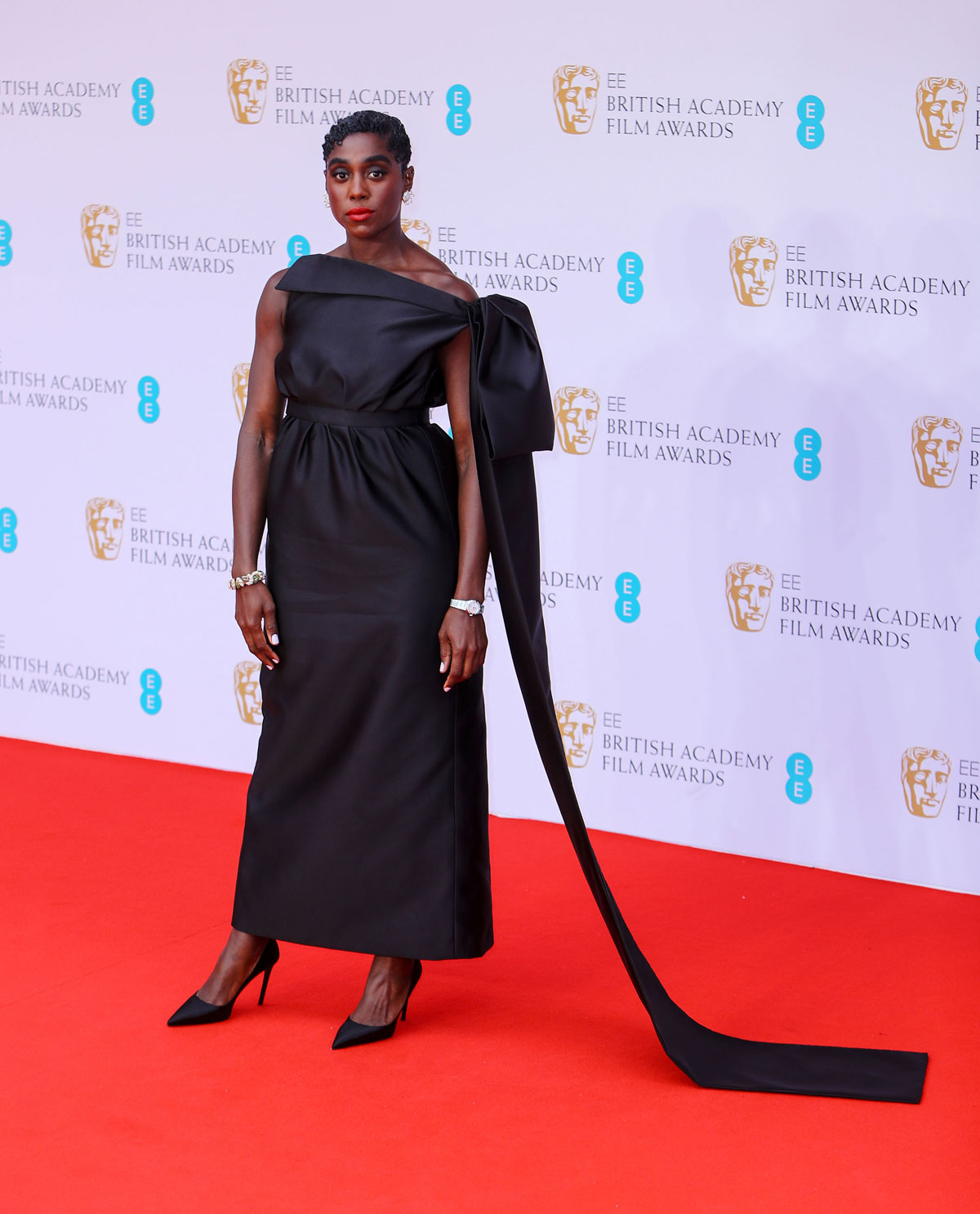 Daniel Kaluuya was also in Prada, in a coat with muppet fur at the elbows and hem. This is fun and regal looking and he wears it well. I just wish he was in a better place in his personal life.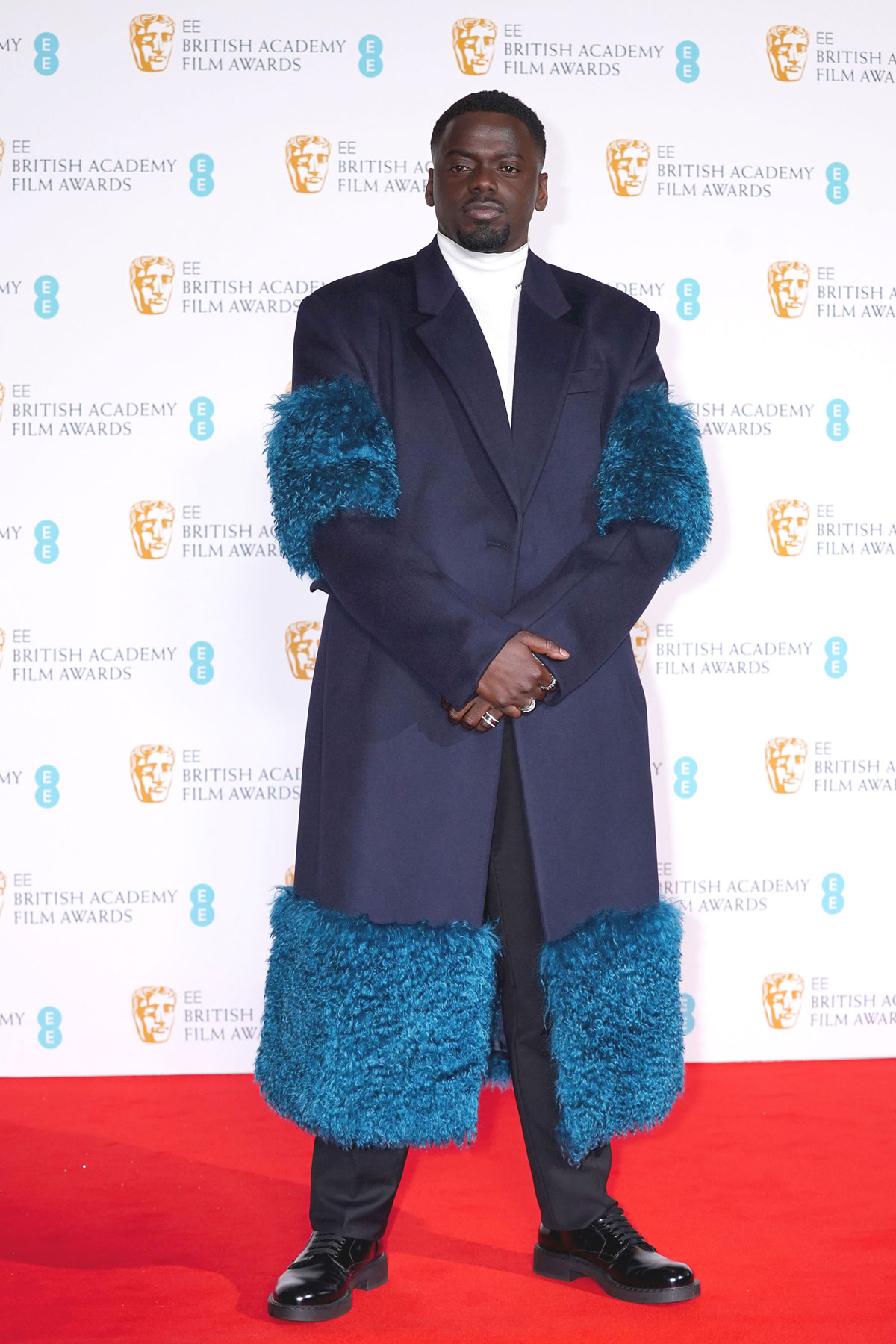 Riz Ahmed was looking mismatched in this multicolor suit and bizarre waistcoat. He's so fine but this look isn't doing him any favors and those pants look polyester. I loved his short film The Long Goodbye and expect he'll win an Oscar for that. That category is not going to be presented live this year, which I'm fine with. I know there's a whole controversy over that but they've needed to streamline the Oscars for some time.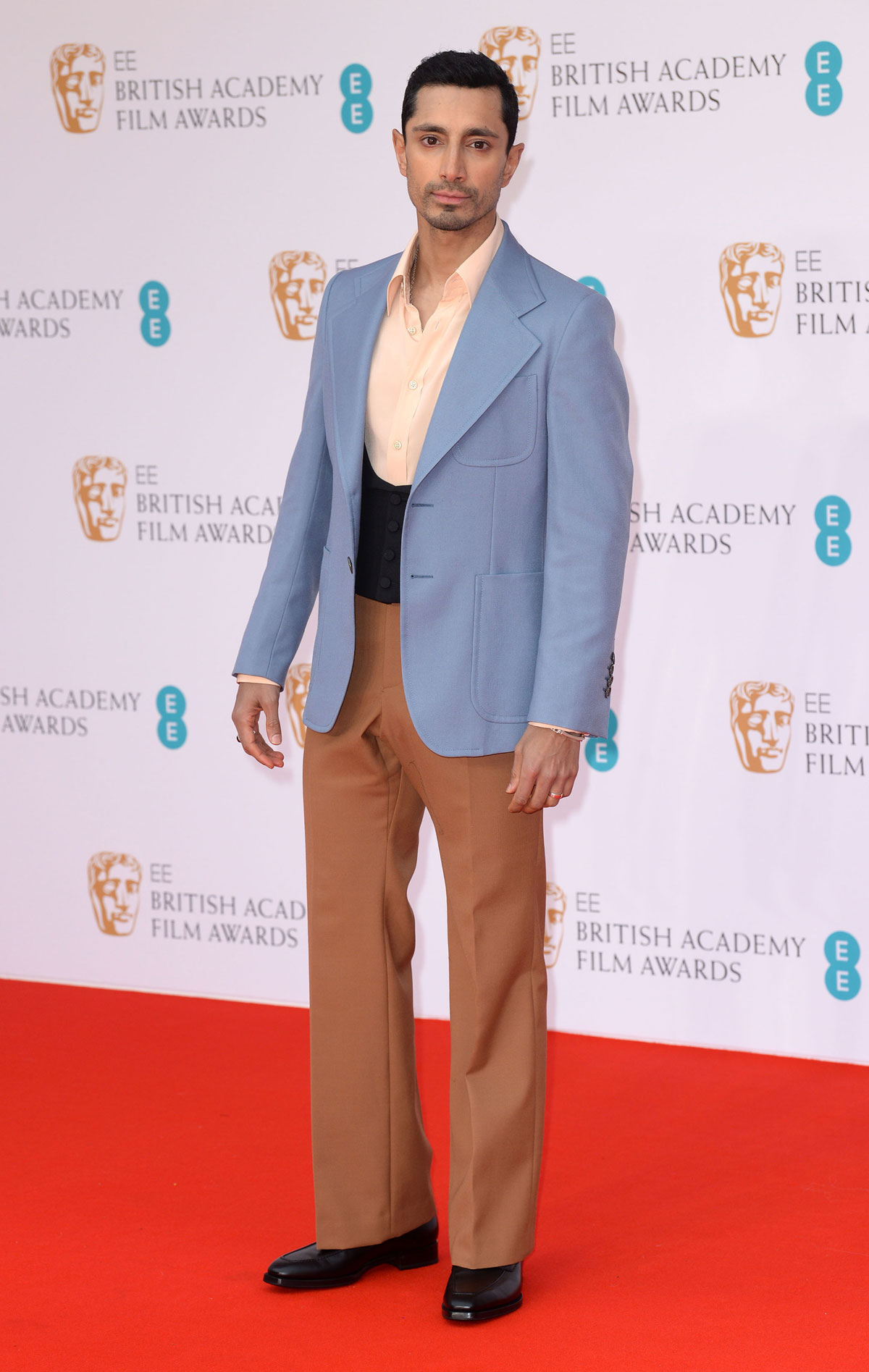 Alana Haim was in a light green deep v-neck Louis Vuitton gown that's a bit of a snooze. I hope she's saving her good dress for the Oscars. Alana and Radiohead's Jonny Greenwood, who did the score for Licorice Pizza, accepted the award for Best Screenplay on Paul Thomas Anderson's behalf.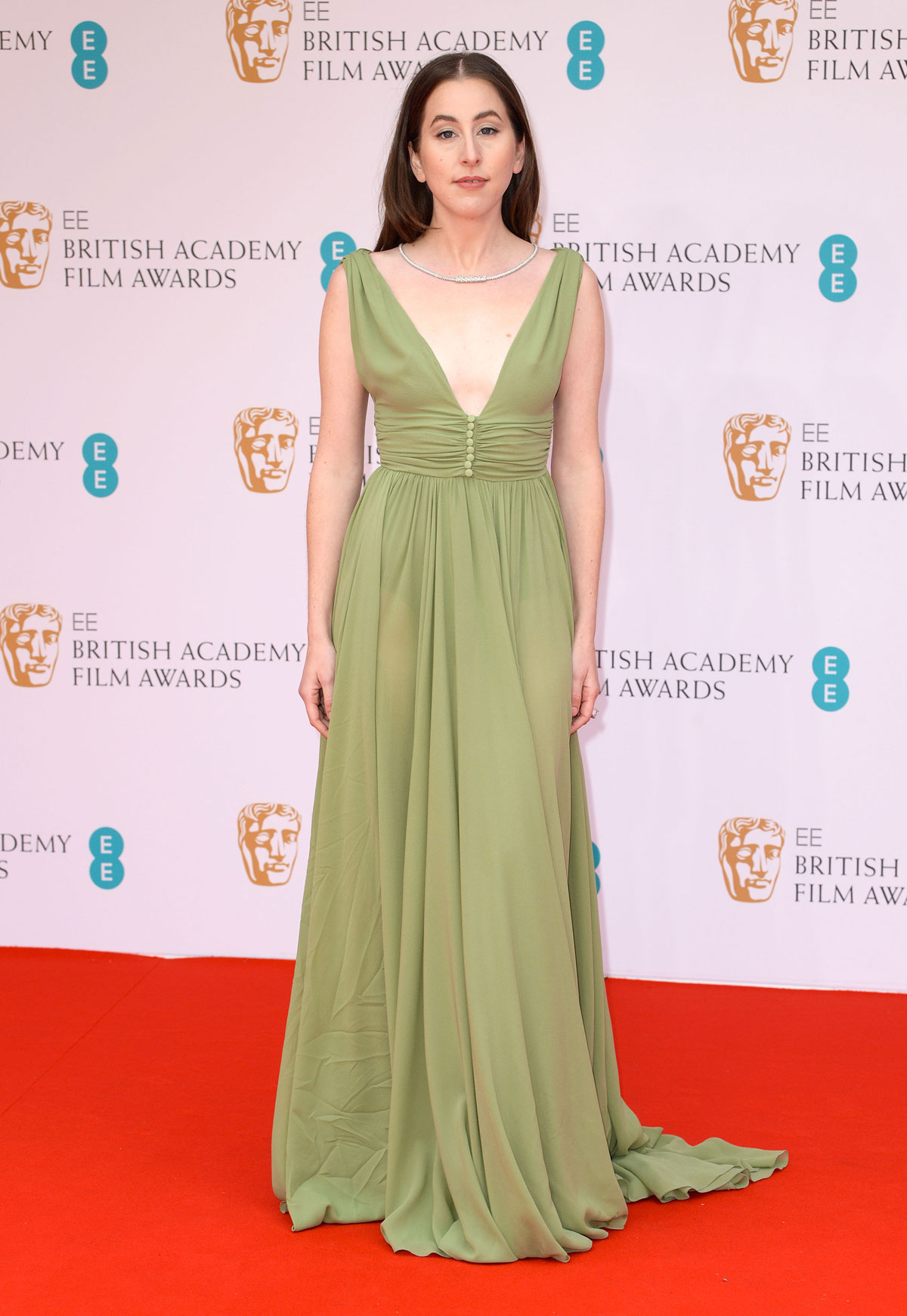 Ellie Bamber was in a black Chanel dress featuring a crop-top looking black and white sweater and a sheer skirt. There's too much happening with this look. She's very cute though.
Lucy Boynton was also in a bizarre Chanel look. I dig the asymmetric shrug with the half circles but it doesn't go with the print in the fussy dress underneath. Imagine that top over a sleek black jumpsuit.
Rebecca Hall was in a silver metallic Dior dress with a bandeau top, high skirt and exposed midriff. I was hoping bandeau tops were getting phased out this season but I guess not. The straps need to be shortened or something.
Photos credit: Instar and Getty