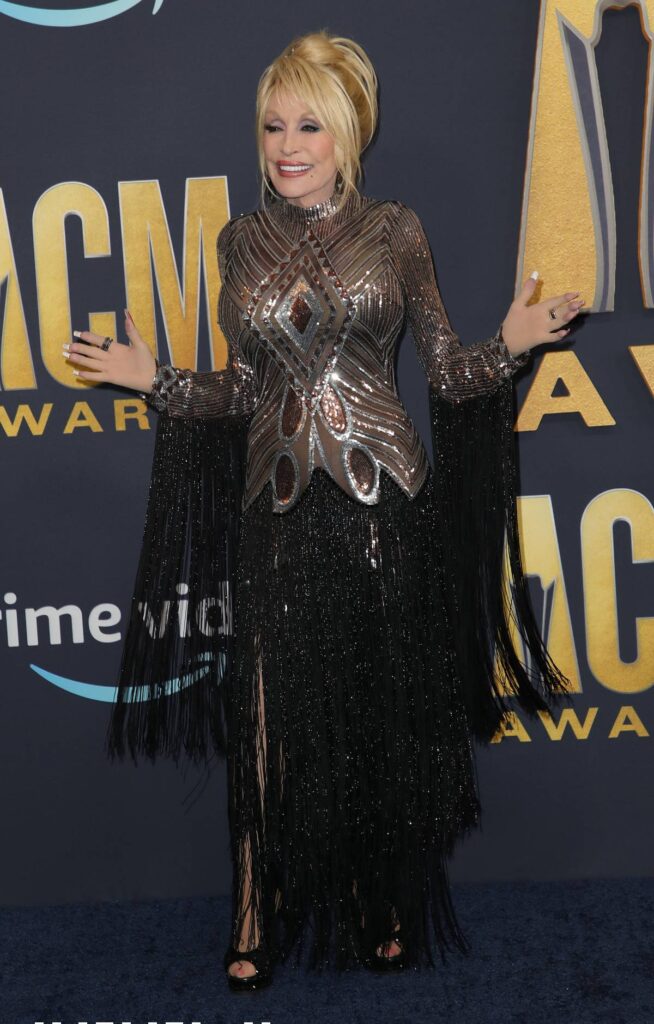 I enjoy the Rock & Roll Hall of Fame inductions each year but if I'm being honest, I get confused by the nominations. Some because an artist gets nominated with their band and then as a solo act and some because I assumed they'd already been inducted. Mostly, I don't know what the qualifications are. All I know is they had to have released their first commercial recording at least 25 years ago. I guess there's some controversy that's been growing in the RRHOF for a while, with some questioning if those being nominated are rockin' enough? One person did not think so, Dame Dolly Parton. Only it was herself that she was contesting.
Back in February, 17 nominees were announced. They are: Pat Benatar, Kate Bush, Judas Priest, New York Dolls, Beck, Devo, MC5, Eminem, Rage Against the Machine, Fela Kuti, Duran Duran, Eurythmics, Lionel Richie, Carly Simon, A Tribe Called Quest, Dionne Warwick and Dolly Parton. Can we just pause a moment to think about how amazing the concert would be if all of those people got on stage together? Alas, only five will be voted in. On Monday, Dolly announced she's removing her name from consideration on the grounds that she does not have a solid rock & roll catalogue. But typical Dolly, she's decided this is the just the motivation she needs to produce the perfect rock album. She posted her decision on social media. Her statement read:
Dolly here! Even though I am extremely flattered and grateful to be nominated for the Rock & Roll Hall of Fame, I don't feel that I have earned that right. I really do not want votes to be split because of me, so I must respectfully bow out.
I do hope that the Rock & Roll Hall of Fame will understand and be willing to consider me again—if I'm ever worthy. This has, however, inspired me to put out a hopefully great rock 'n' roll record at some point in the future, which I have always wanted to do. My husband is a total rock 'n' roll freak, and has always encouraged me to do one. I wish all of the nominees good luck and thank you again for the compliment! Rock on!
I should be more familiar with Dolly's catalogue for as much as I adore her as a person. But I agree with her from what I do know. I can't think of very many pop, let alone rock, songs that she performs. She deserves to stand among the greats of country, but rock & roll? I'm sure she's influenced many of those performers. Again, I'm a little fuzzy on the hows and whys of the nominations, but of the list above, Dolly does seem more of an outlier than not. And she is correct that she would have split the vote. People love Dolly. People would vote for her for just about anything, because voting for her makes us feel like there are still good things in the world. And even though there is an actual committee who voted for the Hall of Fame, there's also a fan vote and it influences the committee. I wouldn't have cared if she stayed on the ballot, but I have no problem with her removing herself. It was classy. I hope it really did inspire her to make a rock album. I hope all the other nominees beg her to be on it.
Now that Dolly has graciously bowed out, I can dedicate all my focus on Duran Duran. It's like high school all over again.
Since the date and location of the Hall of Fame ceremony has yet to be announced, maybe they can thank Dolly by having it at one of her new luxury Dollywood resorts?
What Dolly is actually saying is "I see you starting to point your leftover Betty White energy at me, and I'm good."

— Dave Holmes (@DaveHolmes) March 14, 2022
Photo credit Instar Images, Instagram and Twitter