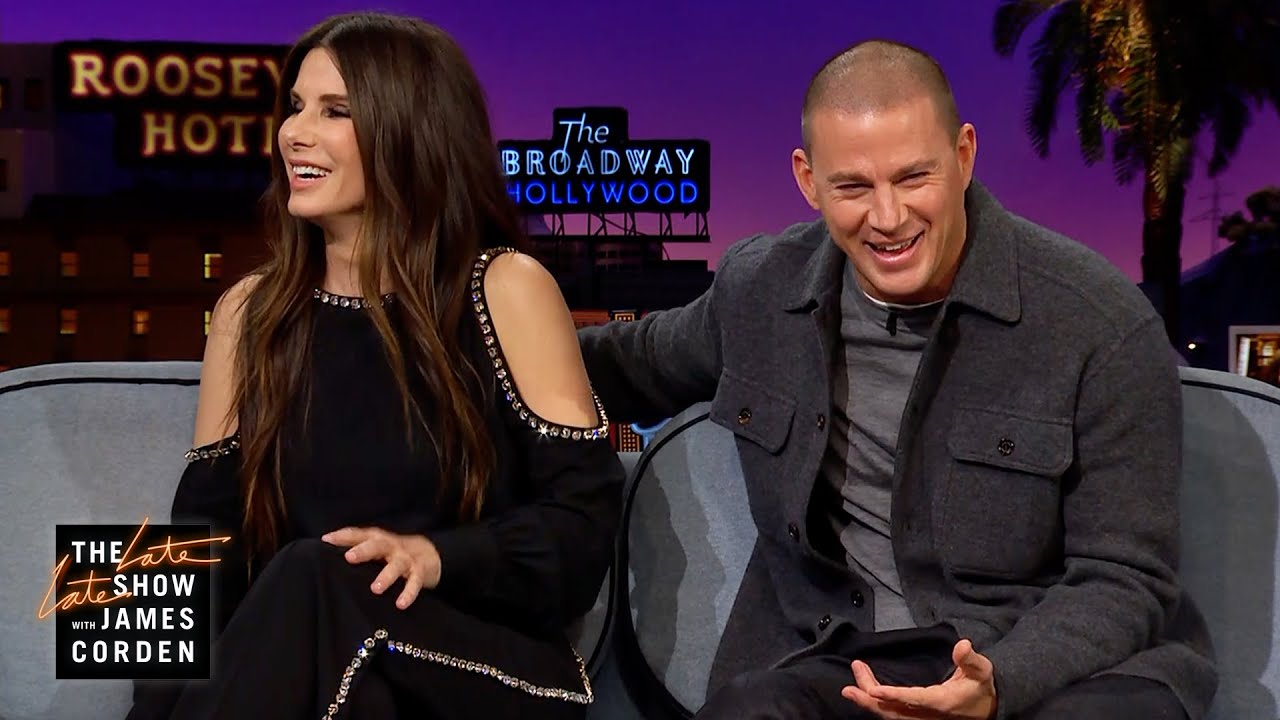 Channing Tatum and Sandra Bullock were on James Corden's show to promote their new romcom, The Lost City. They were hilarious and have so much goofy chemistry together. I'm seeing The Lost City tonight and this got me really excited for it. These two could barely keep a straight face the whole time! They opened by telling a story about how they first met in the principal's office of the school their daughters attend. Apparently their children were fighting at preschool, but eventually worked it out. They ended by talking about the scene where Sandra removes leeches from Channing's butt. (That's not a spoiler it's in the trailer.) Here's some of what they said and I highly recommend you watch the video, below:
On how they first met
Sandra: In the principal's office at our preschool.
Channing: We have two very strong willed little girls who at that young age were butting heads.
Sandra: We'd get calls and I'd be like 'please let it be Everly'
Channing: Please be Laila.
Sandra: He said 'we're going to give them a challenge. Who can be the nicest to the other one.' So they were bringing each other dixie cups of water.

"You've said you and Channing were separate at birth. What do you mean?"
Sandra: It's a chemical brain thing. There's just a level of stupidity that we feel comfortable [with].
Channing: I said something incredibly dumb. We both sort of locked eyes. We're both very stupid.
Sandra: We go to the lowest common denominator and we feel right at home there.

Channing on his current physique
Channing: I'm in heavy rehearsals for Magic Mike 3 right now. I don't ever [cheat on my diet]. You have way too many snacks back there. I think I went into the bathroom and just rocked.
Sandra: He's really disciplined. He did the same thing for our film.
Channing: That's just fear and ego because you have to be buck naked on screen.
[From The Late Late Show on YouTube]
It sounds like they first met about four years ago if it was in preschool. (Channing's daughter, Everly, is eight now. Laila, Sandra's daughter, is thought to be ten although that seems like a guess by the press.) It sounds like Everly and Laila are friends now though. That's such a cute idea their teacher and principal had to have them compete to see who could be the nicest to each other. Teachers are the best. Also I love how they said they were separated at birth because they have the same dumb sense of humor. (Shoutout to Lisa and Ashley!)
Given how awesome these two were in this brief interview, this movie is going to be lit.
Watch this to see Sandra talk about seeing Channing in Magic Mike. The switchup around minute five is amazing and a minute seven they do an extended riff on the movie's original title, The Lost City of D. Sandra is one of the most talented comedic actresses of all time and I'm bummed that she's about to take a long break. Part two is here and it's just as good. I giggled through both videos.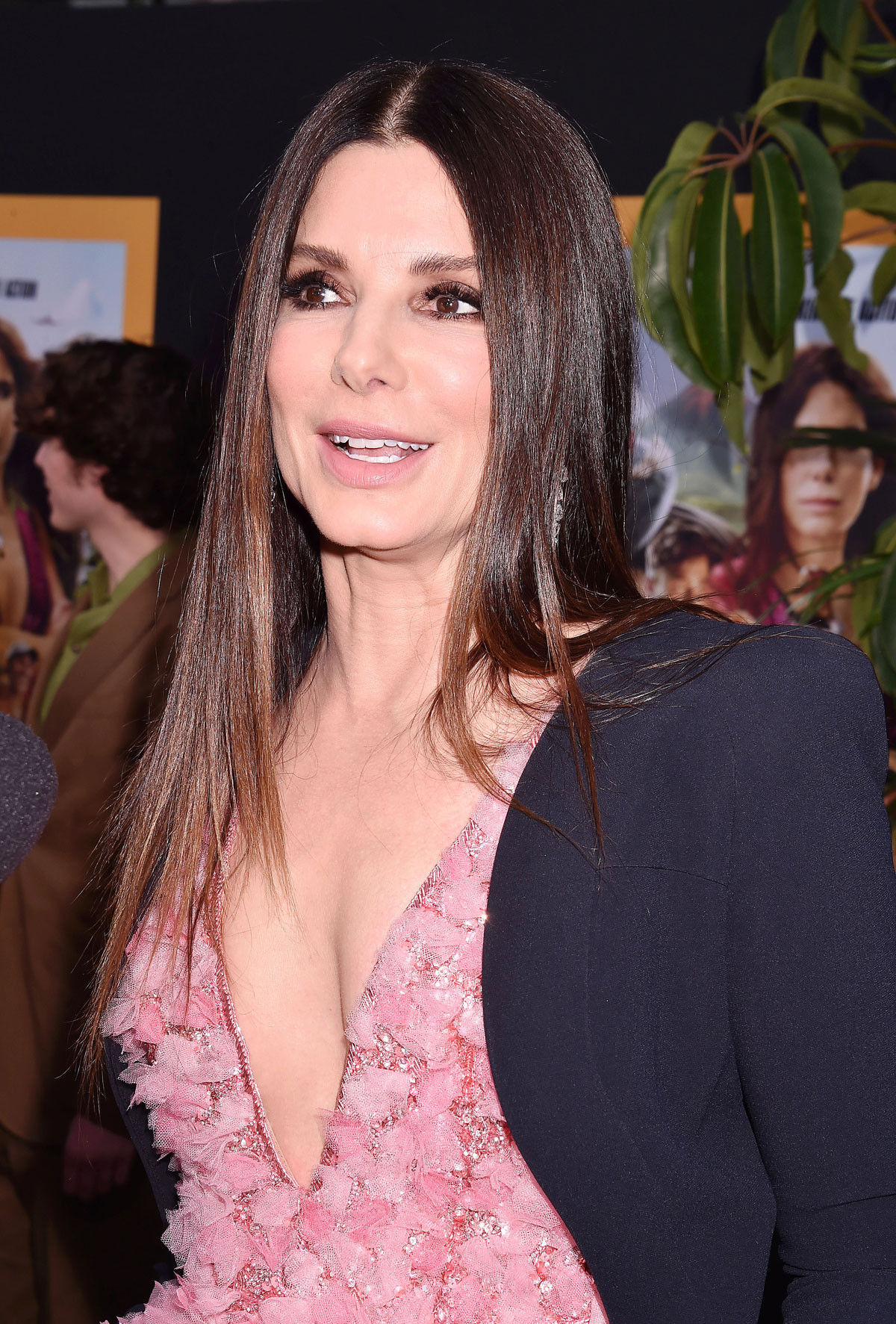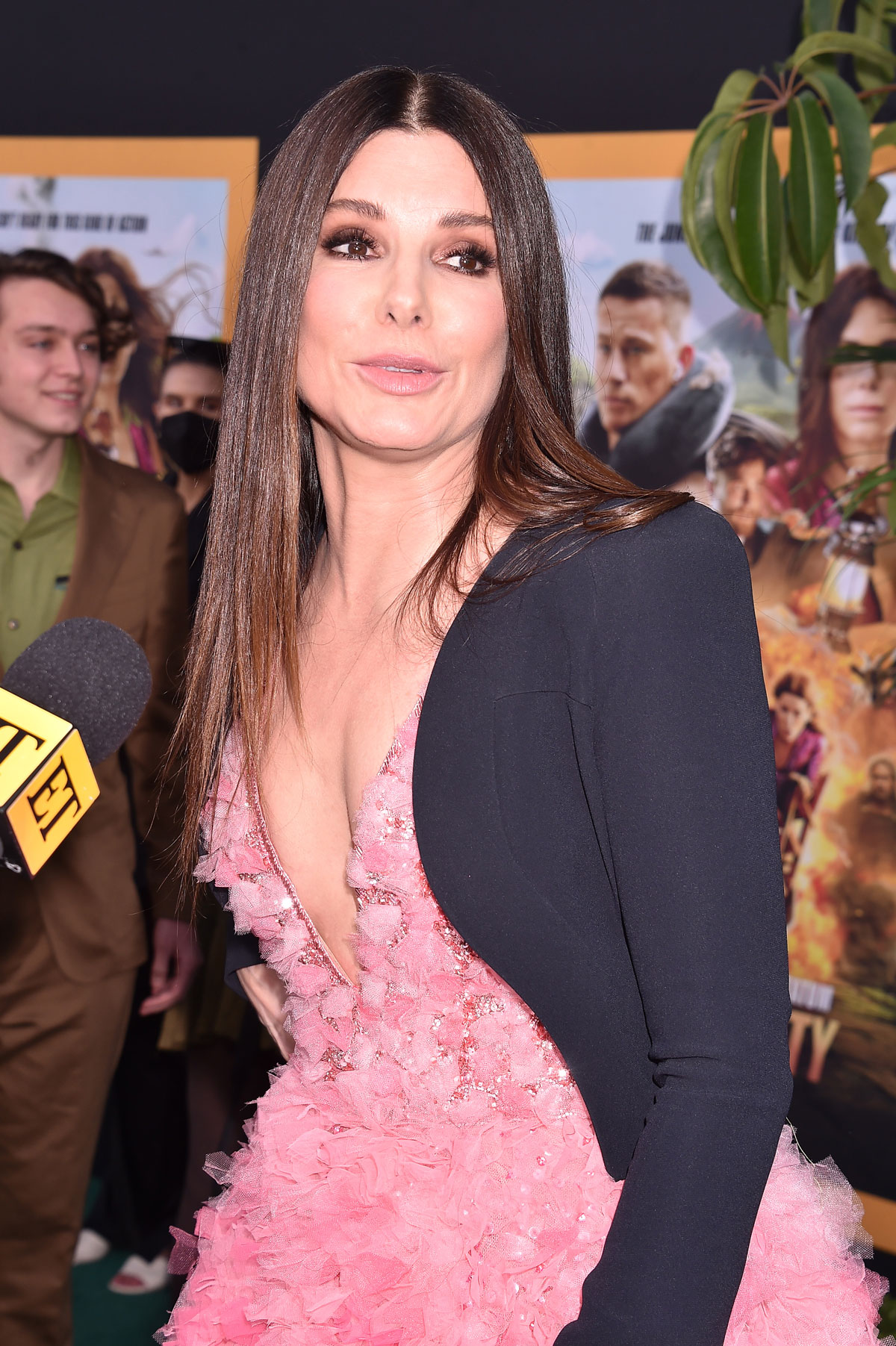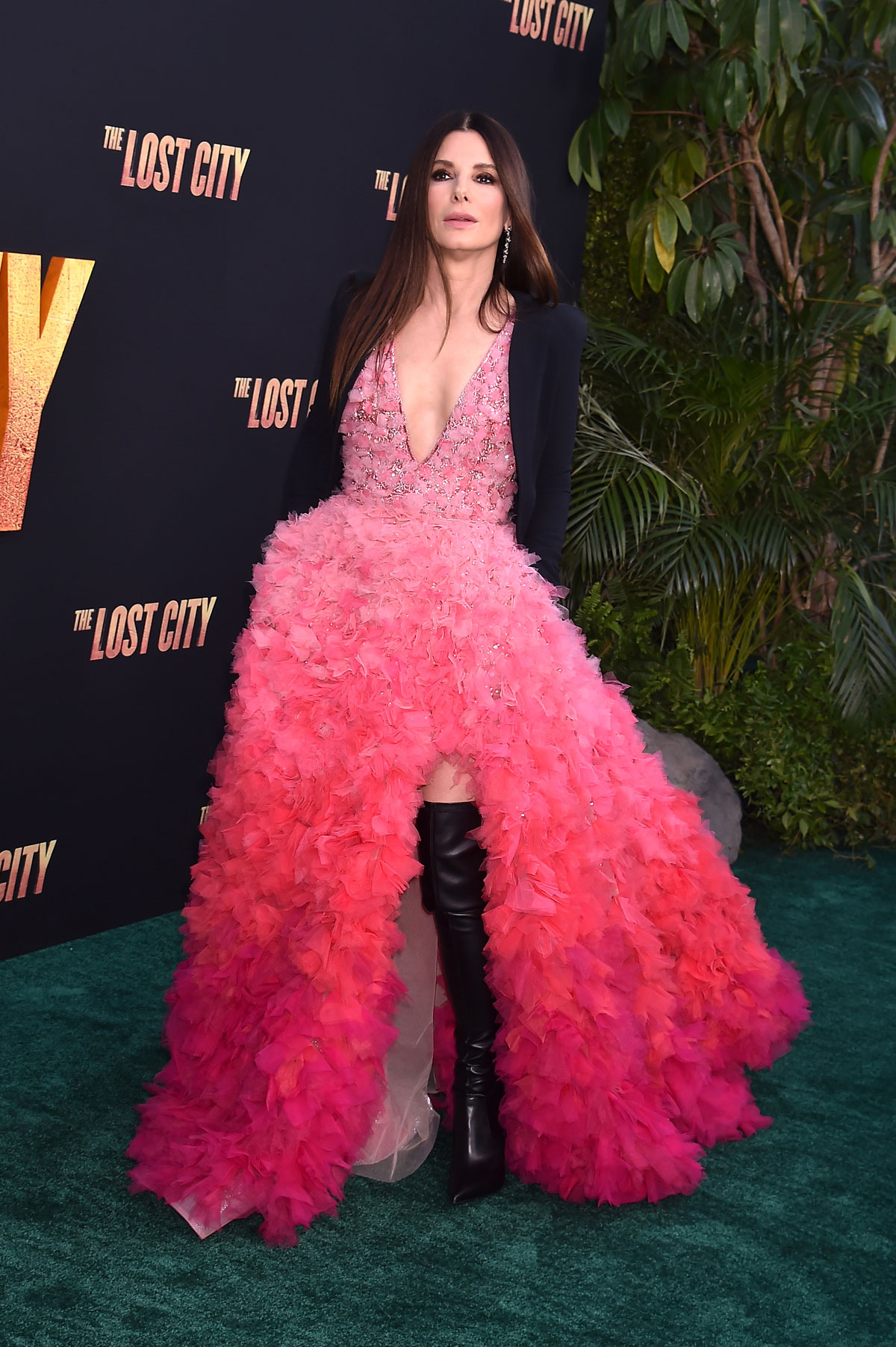 Photos credit: Avalon.red, Instar and via YouTube