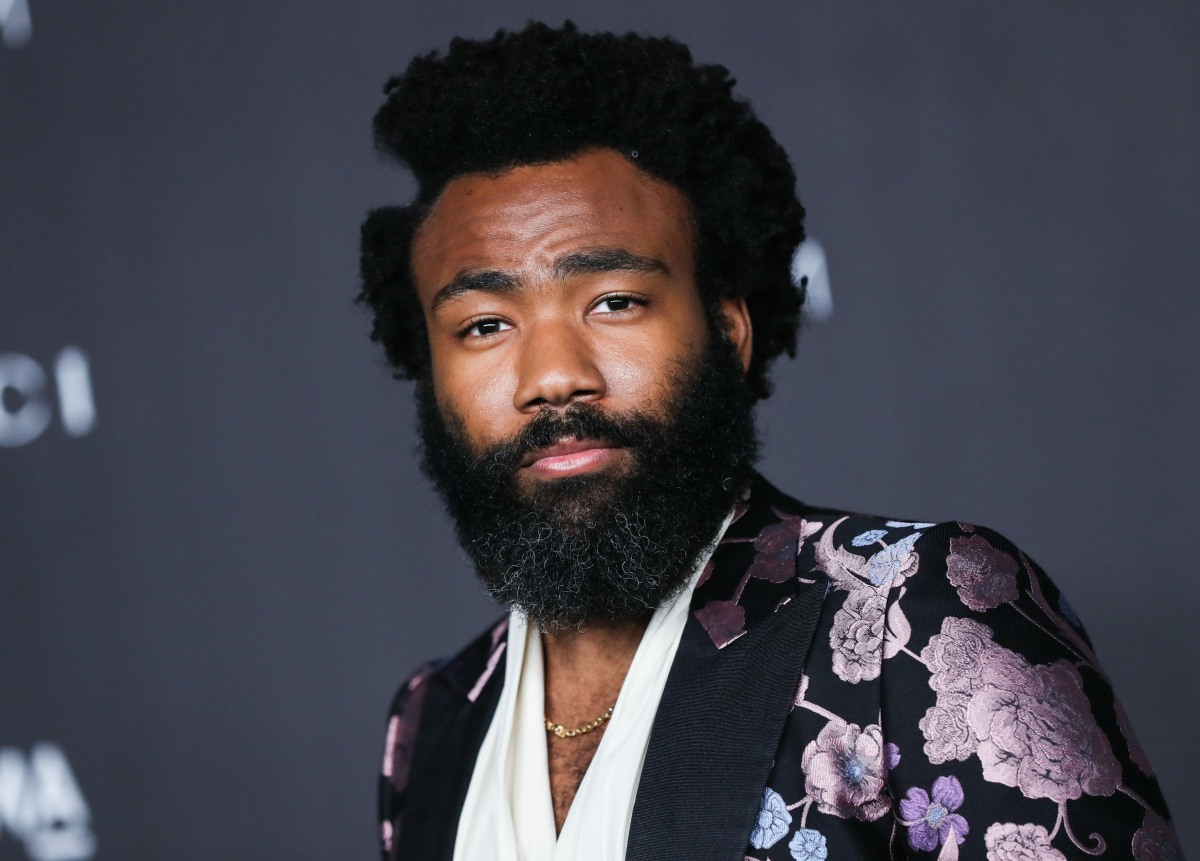 You want to feel old? Malia Obama is 23 years old and she graduated from Harvard last year. Sasha will turn 21 years old this summer! Time flies. Michelle and Barack Obama did a great job of letting the girls grow up mostly out of the spotlight, but assuring that they still had access to the best education and the best cultural experiences. Malia has long been fascinated with Hollywood, and she's interned with TV and film producers for years. Now she's scored her first full-time job after graduating from Harvard! Donald Glover confirmed that he and his brother/producing & writing partner Stephen Glover have hired Malia as a writer on their new Amazon series Hive.
Donald Glover, the multihyphenate behind the FX series Atlanta, confirmed Thursday that he has recruited Malia Obama to the writers room for his new Amazon series. The acclaimed Emmy winner says he is impressed by the former first daughter's strong work ethic.

"She's just like, an amazingly talented person," said Glover at the Atlanta season three premiere, held at the Hollywood Forever Cemetery in Los Angeles. "She's really focused, and she's working really hard."

Glover also praised Obama's writing skills and her ability to communicate her ideas with clarity. Barack and Michelle Obama's eldest daughter was hired to share her experiences for a series potentially titled Hive, which is reportedly about a Beyoncé-type character. Glover, also known as the rapper Childish Gambino, is writing and executive producing the project, and says Obama has a promising future in the industry.

"I feel like she's just somebody who's gonna have really good things coming soon," he said. "Her writing style is great."

Glover's younger brother, Atlanta cowriter and executive producer Stephen Glover, has also been collaborating with Obama on the forthcoming Amazon show. "Donald always says perspective is important, and people with different perspectives are important for a writers room. And for sure, she definitely has a unique perspective on everything," said Stephen. "So we wanted to hear her stories and have her work with us. Listening to her stories and having her involved really gave us a lot of good ideas."

Twenty-three-year-old Obama has been actively pursuing a career in Hollywood for a few years. Her gig with Glover follows numerous showbiz internships, including a stint at HBO's Girls in 2015 and at the Weinstein Company in 2017. She also worked as a production assistant on the Halle Berry television drama, Extant, before graduating from Harvard last year.

In the room, though, she's just another writer. When asked how he might shoot down one of Obama's pitches—knowing that she could tell her parents—Stephen joked, "Well, you know, we just hurt her feelings. We can't be easy on her just because she's the [former] president's daughter." He added, "Nah, she's very down to earth, and cool. So, it's not a problem at all. She has a lot of good ideas. She's great. She's just a regular person like everybody else."
Malia's internships always indicated her interest in the film/TV industry, and she's had so many internships, she must understand how film sets, production offices and TV sets work by now. She did work her way up and I bet she had to submit a package of writing samples just like everyone else in every writers room. My point is that it's not even a nepotism hire for the Glovers – tons of TV writers are 22 or 23 year-olds fresh out of college.
Mindy Kaling and Tina Fey have talked a lot about what it was like, at the start of the careers, to often be the only woman writer in the room. I wonder if there are other Black women in the Hive writers room? I bet there are. Also: it does crack me up a little bit that neither Malia nor Sasha are interested in following in their parents' law school footsteps. They really noped out of those LSATs. (I mean, Sasha still has time, but I don't think she's interested.)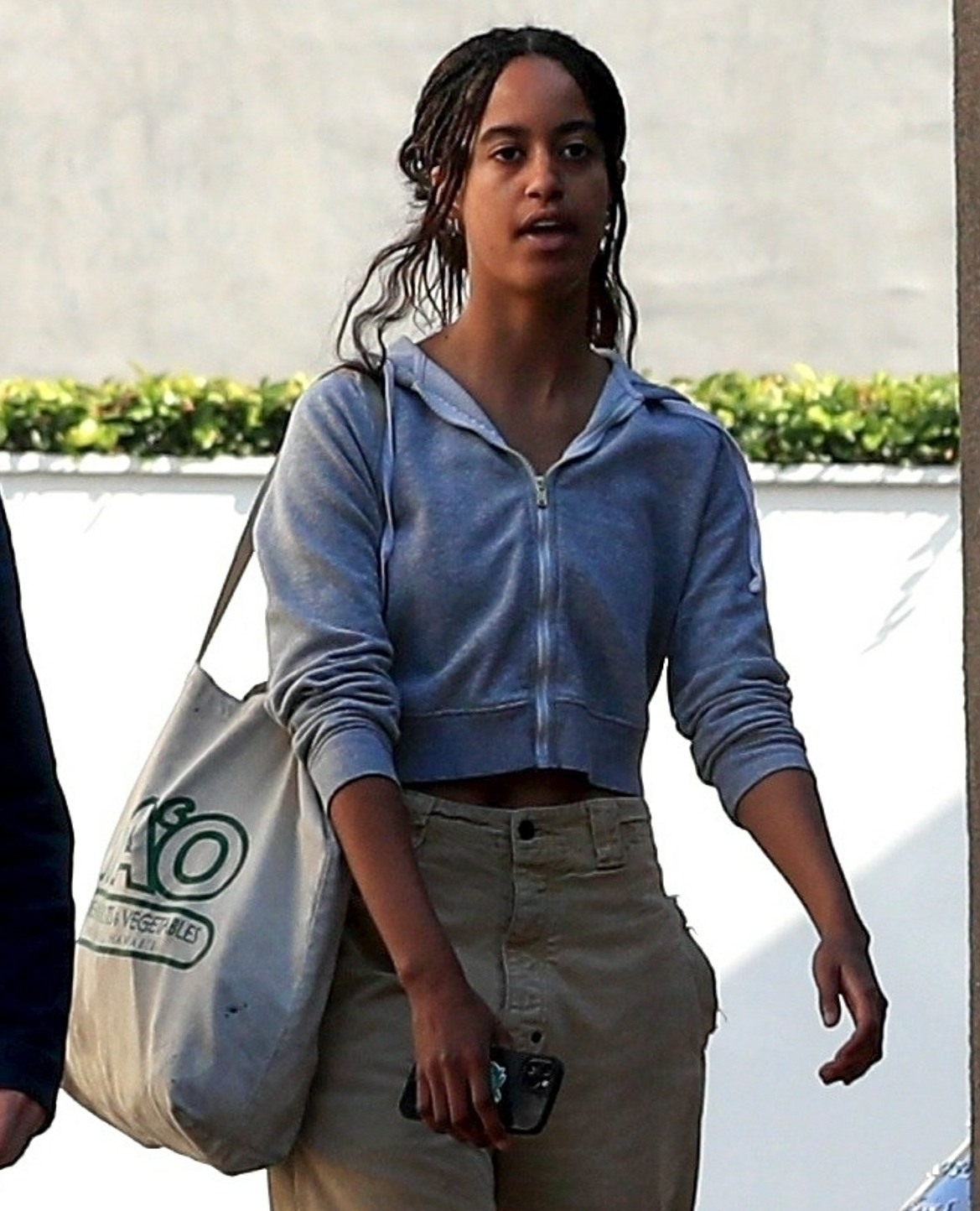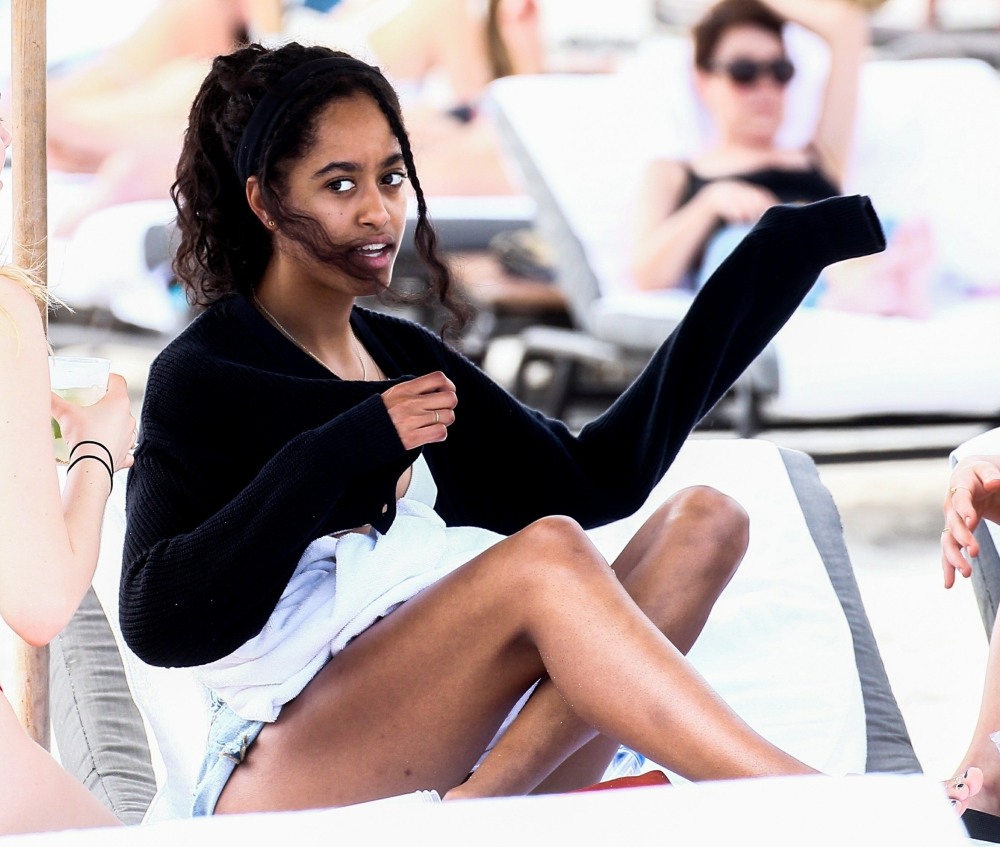 Photos courtesy of Avalon Red, Backgrid.