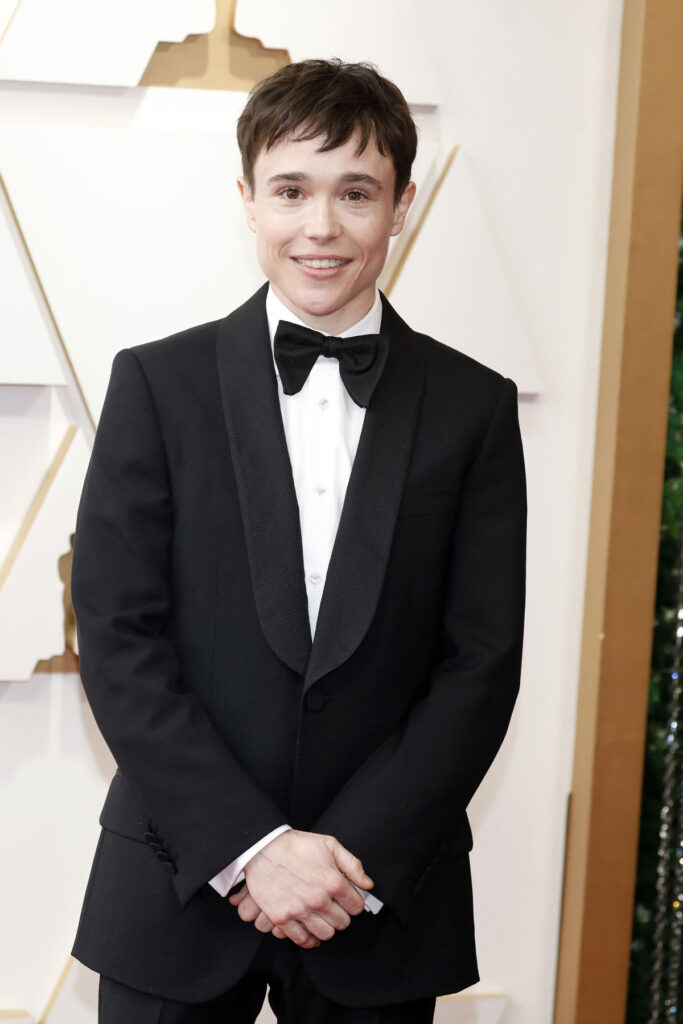 Elliot Page walked the Red Carpet and presented at the Oscars on Sunday. He was a part of the Juno tribute with Jennifer Garner and J.K. Simmons. It was a powerful moment for the transgender community because Elliot made Juno before he transitioned. Sunday, he stood triumphantly before Hollywood on their biggest night. Except, as Elliot knows, he's in a unique position that allowed that journey to happen and be accepted as it did. During Trans Week of Visibility and Action, Elliot acknowledged that his privilege and resources afforded him to get where he is and saved his life, "unequivocally."
Elliot Page is opening up about the freedom he's felt since coming out as transgender in 2020.

To commemorate Trans Week of Visibility and Action, the Umbrella Academy star sat down on Instagram Live with trans activists Raquel Willis and the American Civil Liberty Union's Chase Strangio to discuss the importance of community building, elevating trans joy and combating misinformation in the media.

"I feel the best I've ever felt like, like, I feel the way that I really never thought was possible," Page said.

"I know the challenges I've gone through and I know how difficult it has been for me," he continued. "The enormous amount of privilege, the enormous amount of resources I've had absolutely, unequivocally saved my life — from therapy to my surgery, and so many things between." Page acknowledged that those resources are "so inaccessible for so many [trans] people."

But having the access, he added, allowed him to tap into the "trans joy" he always knew was possible.
Of all the trans people I've known, no matter how close or casual our acquaintance, their demeanor was markedly different after their transition. It was as if someone had removed a core of sadness from within them. I have to believe people who argue against trans folks have never met any because it's clear once they transition how much better their mental state is as a result. The fact that we are not only denying them the resources to get there, but actively fighting for them to be able to discuss their journey is cruel and inhumane. Elliot spoke of how difficult it was for him and he was widely embraced. Plus, as he said, he had the money to receive therapy and didn't have to wait on surgeries until he'd saved up for them. So many never fully live their truth because they can't afford what it takes to get there.
Elliot has played Vanya Hargreeves on Netflix's The Umbrella Academy since the show premiered. Vanya is a pivotal character in the series. When Elliot transitioned, it was announced he would remain in the role of Vanya, but the role would remain a woman. Tuesday, both Elliot and Netflix announced this:
Welcome to the family, Viktor — we're so happy you're here ❤️ https://t.co/hQwD4Vvlkd

— Netflix (@netflix) March 29, 2022
Do yourself a favor and do NOT read the replies to that tweet. My gawd. And like Elliot said, he's had it "easier" than most.
Today, March 31st, is International Transgender Day of Visibility.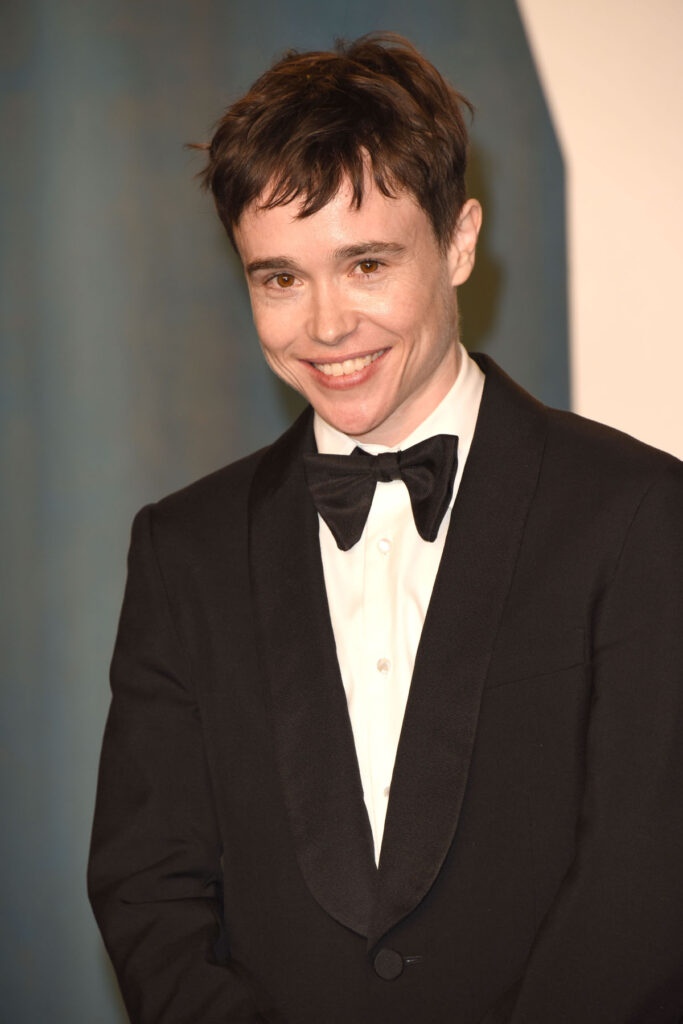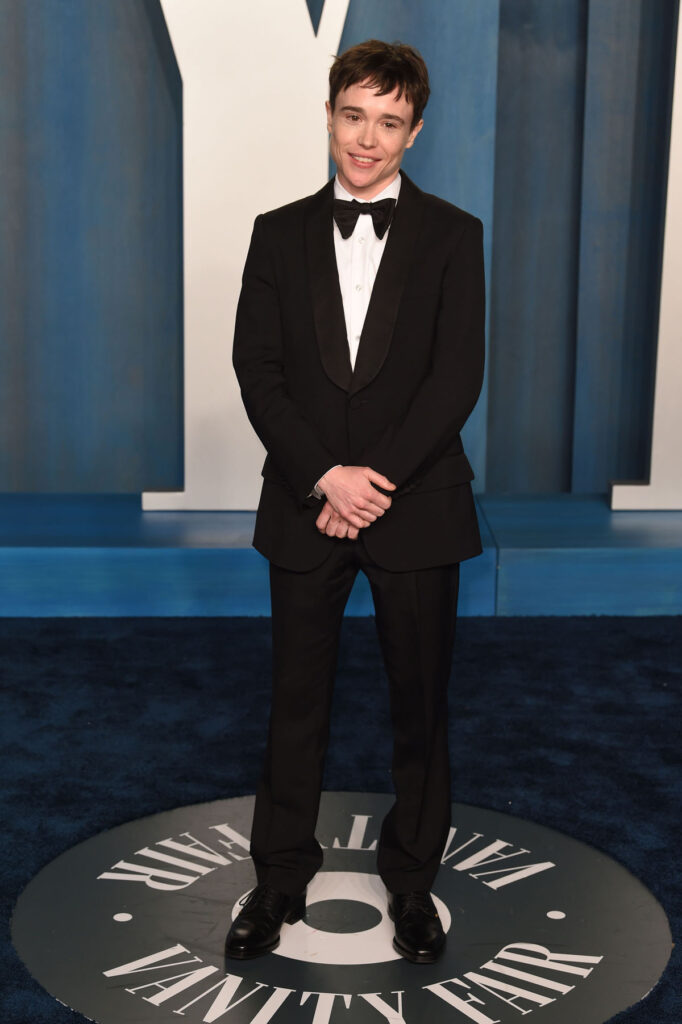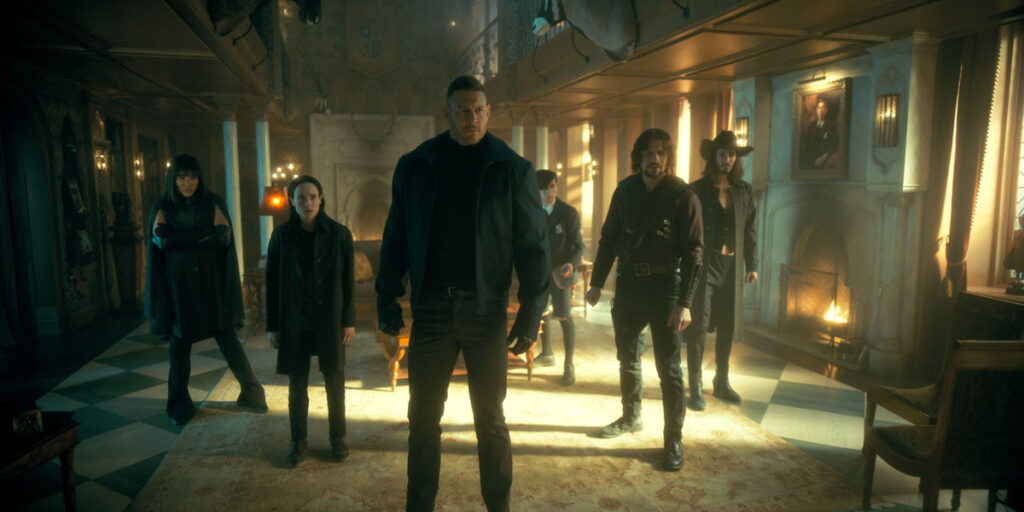 Photo credit: InStar Images, Avalon Red, Netflix and via Twitter