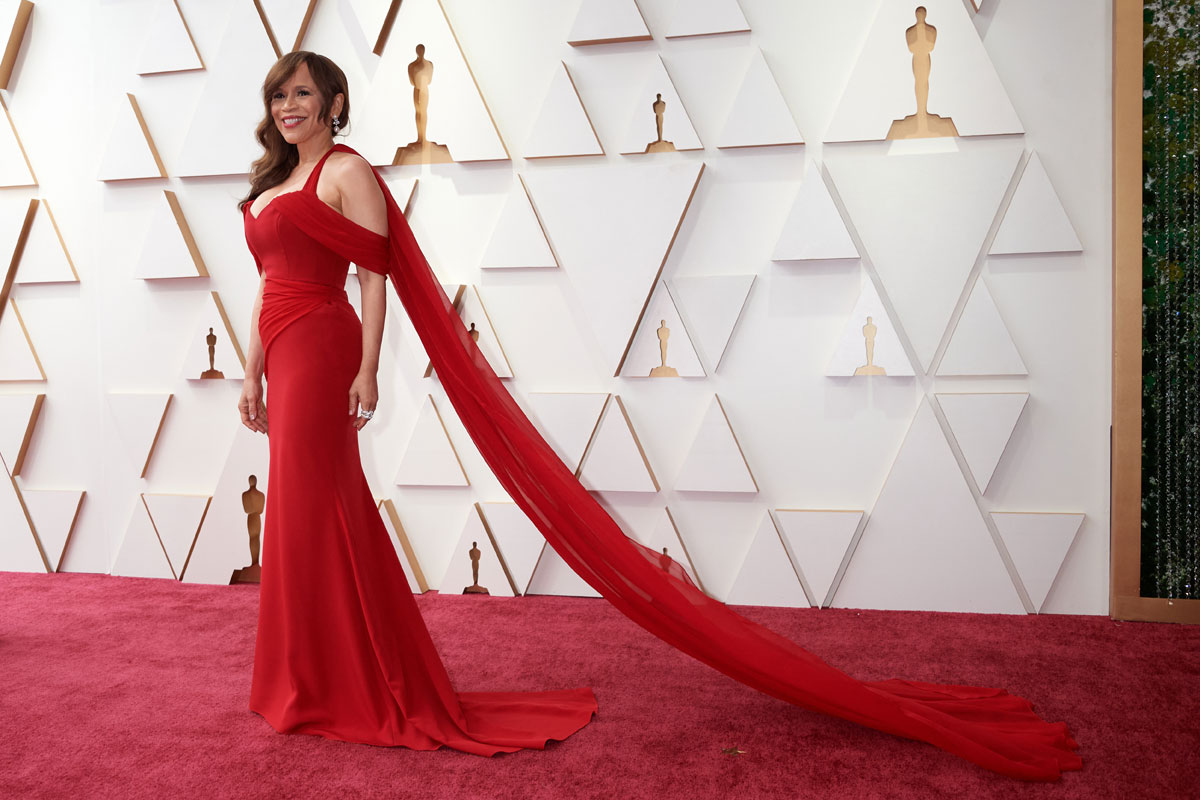 As I've mentioned, red dresses dominated at the Oscars. I loved both Marlee Matlin and Ariana DeBose's looks. Rosie Perez was part of a presentation team along Wesley Snipes and Woody Harrelson for the 30th anniversary of White Men Can't Jump. While I liked the idea of the tributes to older films, the execution was lacking. There was a tribute to The Godfather and yet Coppola, Pacino and De Niro didn't present anything. Despite cutting out awards it still ran too long and was a disappointment, but we've already talked about that.
Rosie's Christian Siriano gown was one of my favorites. It's expertly fitted and draped around her bust and it looks amazing. Dresses like this make me wish I had boobs honestly. I know they're a pain in general though but for once I would like some cleavage like this. Siriano knows how to make women look their best. He's going to make my Oscars gown and it will have a cape. Mine is going to be fuller than this one and it will have arm holes like Ruth E. Carter's cape last night.
Jennifer Garner was also part of a sentimental presentation team. She was there for Juno. It was great seeing Elliot Page last night! I'm excited for his next chapter. (Umbrella Academy is coming back in June!) Jennifer was in a Brandon Maxwell column gown with a split bust and little tulle cap sleeves. This is excellent.
Look at this power couple. I love them so much. Kirsten Dunst was in Christian Lacroix. I like the skirt, but I think that the bodice shouldn't have the same bunchy fabric effect and should be sleeker. It's a little busy around her neckline. She looks gorgeous and Kirsten and Jesse are goals.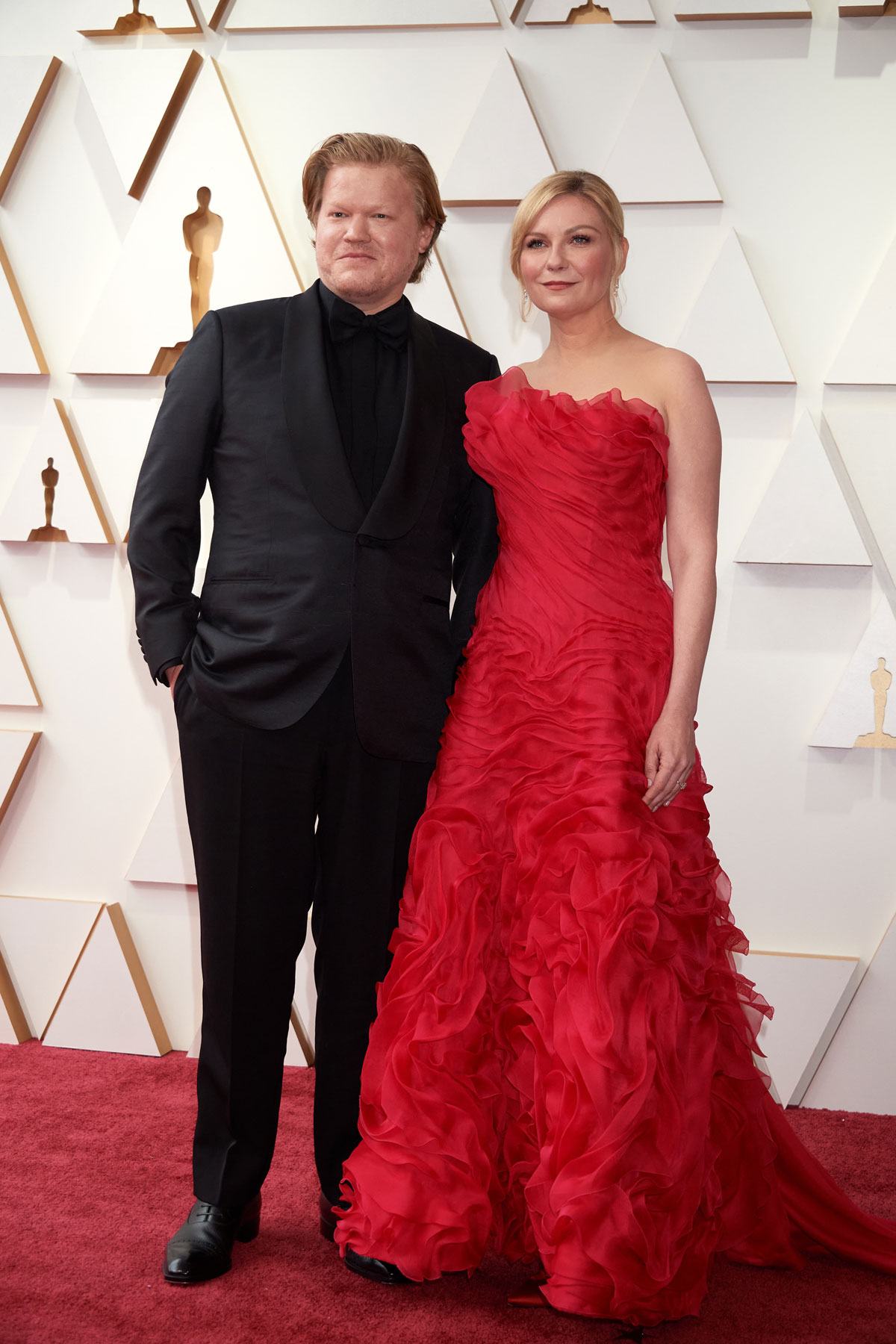 Photos credit: Avalon.red and Getty Images