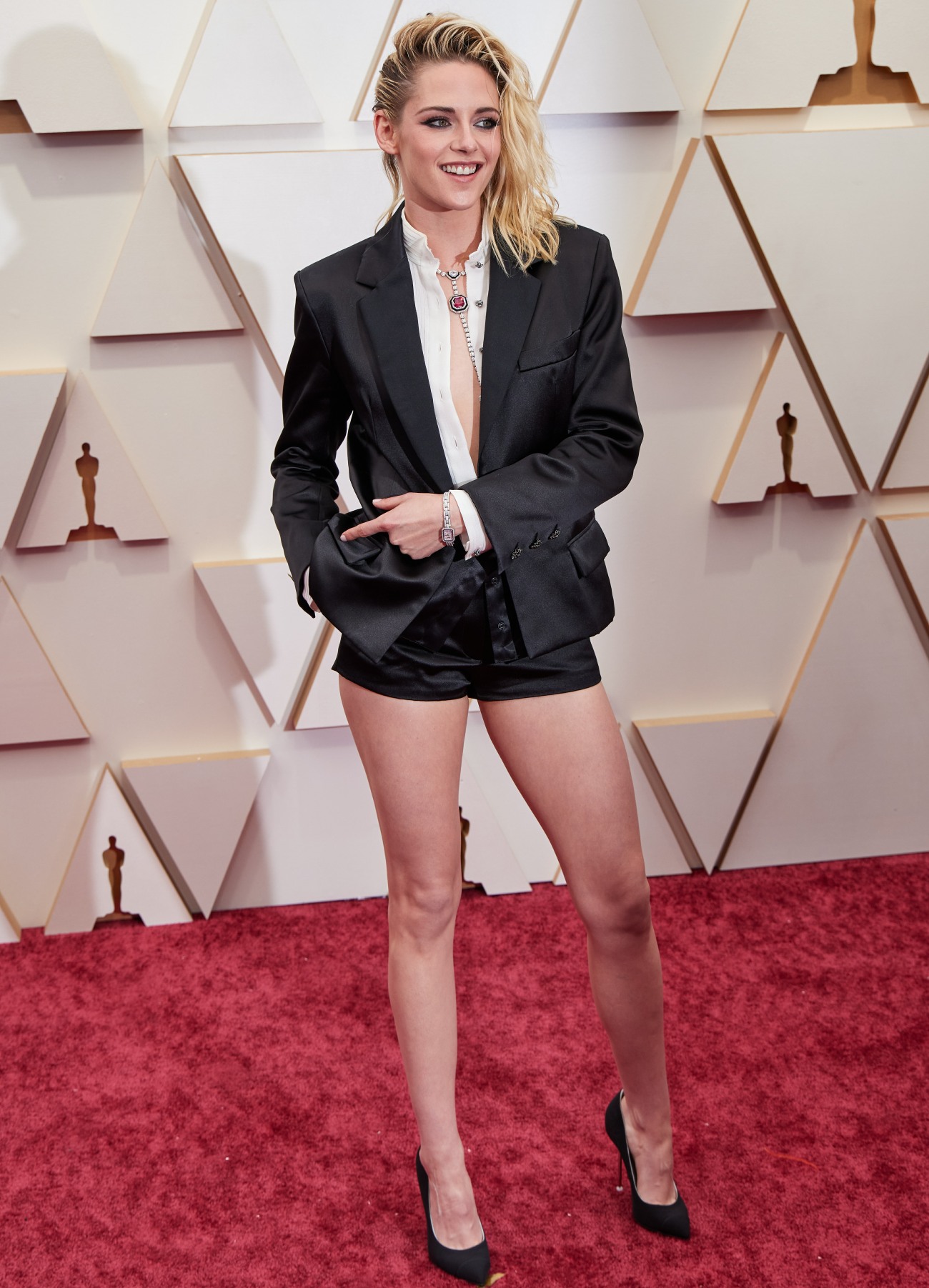 Before Will Smith smacked Chris Rock, I thought one of the big stories of the Oscars would be the fact that one of the Best Actress nominees turned up in satin booty shorts and greasy hair. Sigh. Kristen Stewart, a long-time face of Chanel, wore Chanel to the Oscars. We were all expecting her to wear Chanel. We just thought it would be some hideous dress with weirdly-placed buttons and a limp peplum. Were we prepared for satin booty shorts? I was not. Like, I'm not completely opposed to the idea of this look, but I think it could have been executed so much better at every level. Her styling was horrible and the shorts themselves weren't even that great!! If you're going to wear shorts to the Oscars, they better be GREAT shorts. These were not. Kristen's fiancee Dylan Meyer looked great though, at least one of them got their hair done for the Oscars.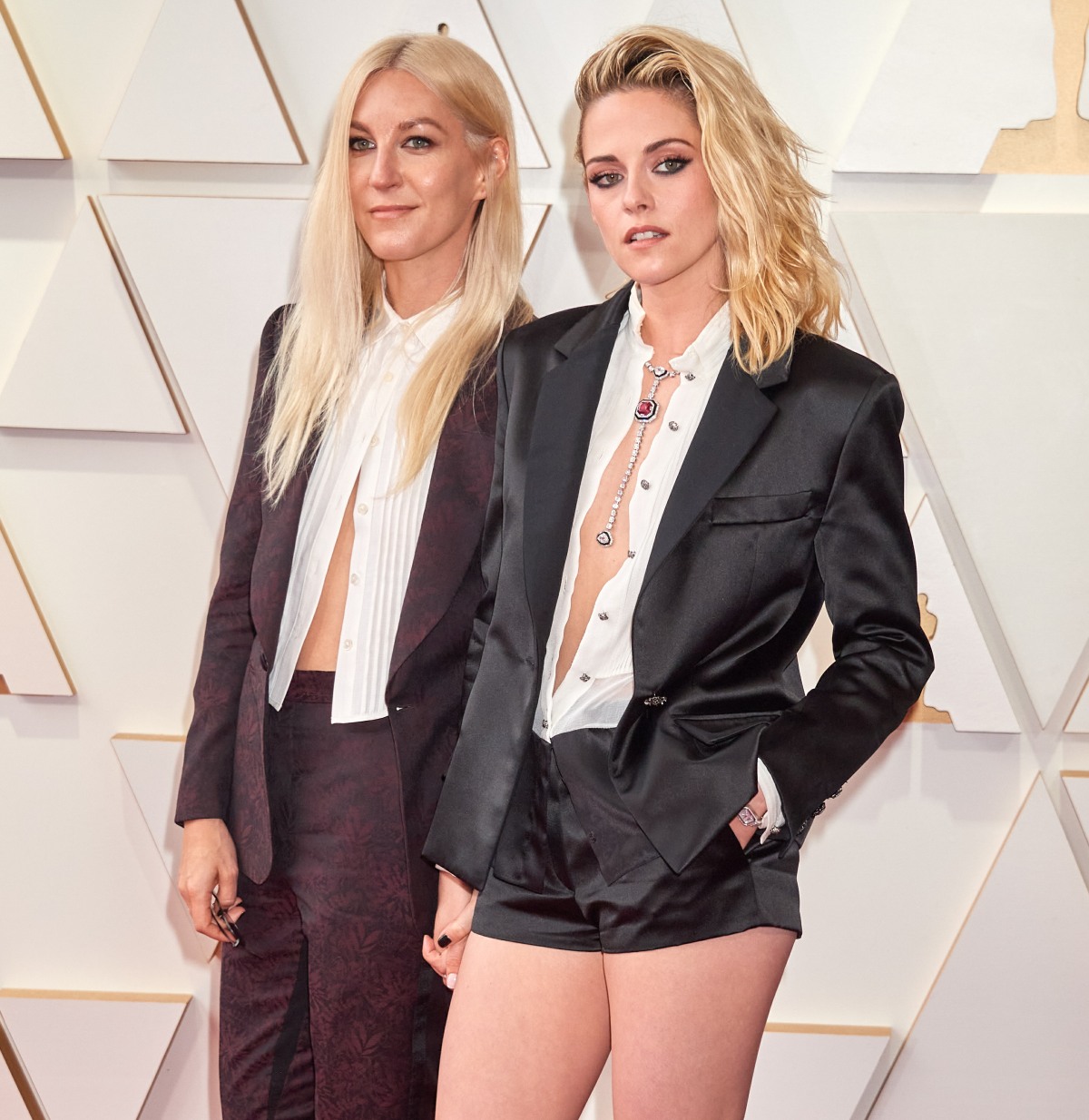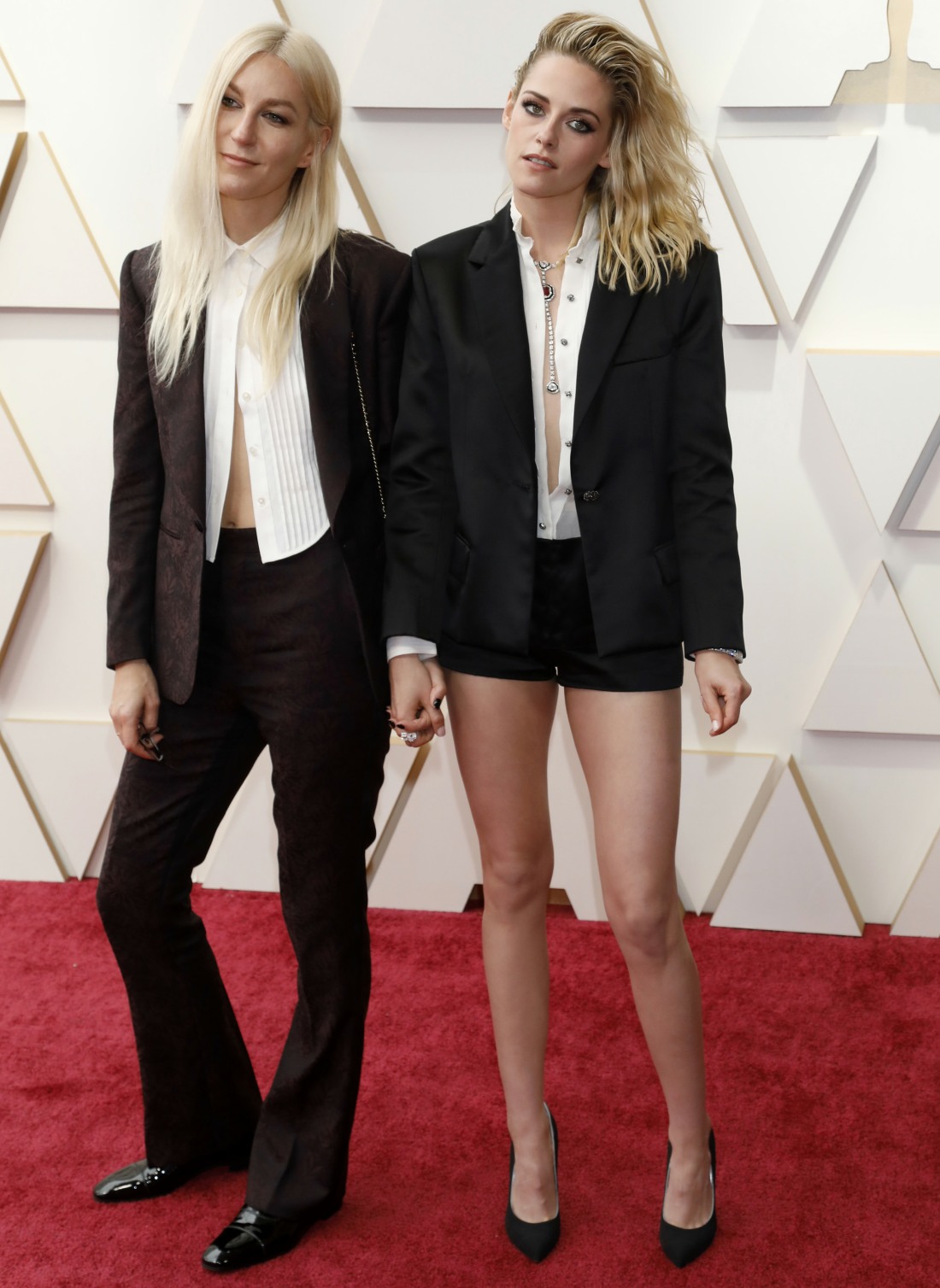 Penelope Cruz also "got" to wear Chanel, because of her long ties to the brand. Penelope, much like Kristen, is often poorly served by Chanel. I absolutely think that's what happened here – they gave her a shiny navy sack with little buttons down the front and she was like "I have to wear THIS?" I will also say that Javier Bardem has been having a flat-out great time throughout the awards season. He's really been enjoying himself. They seem really happy!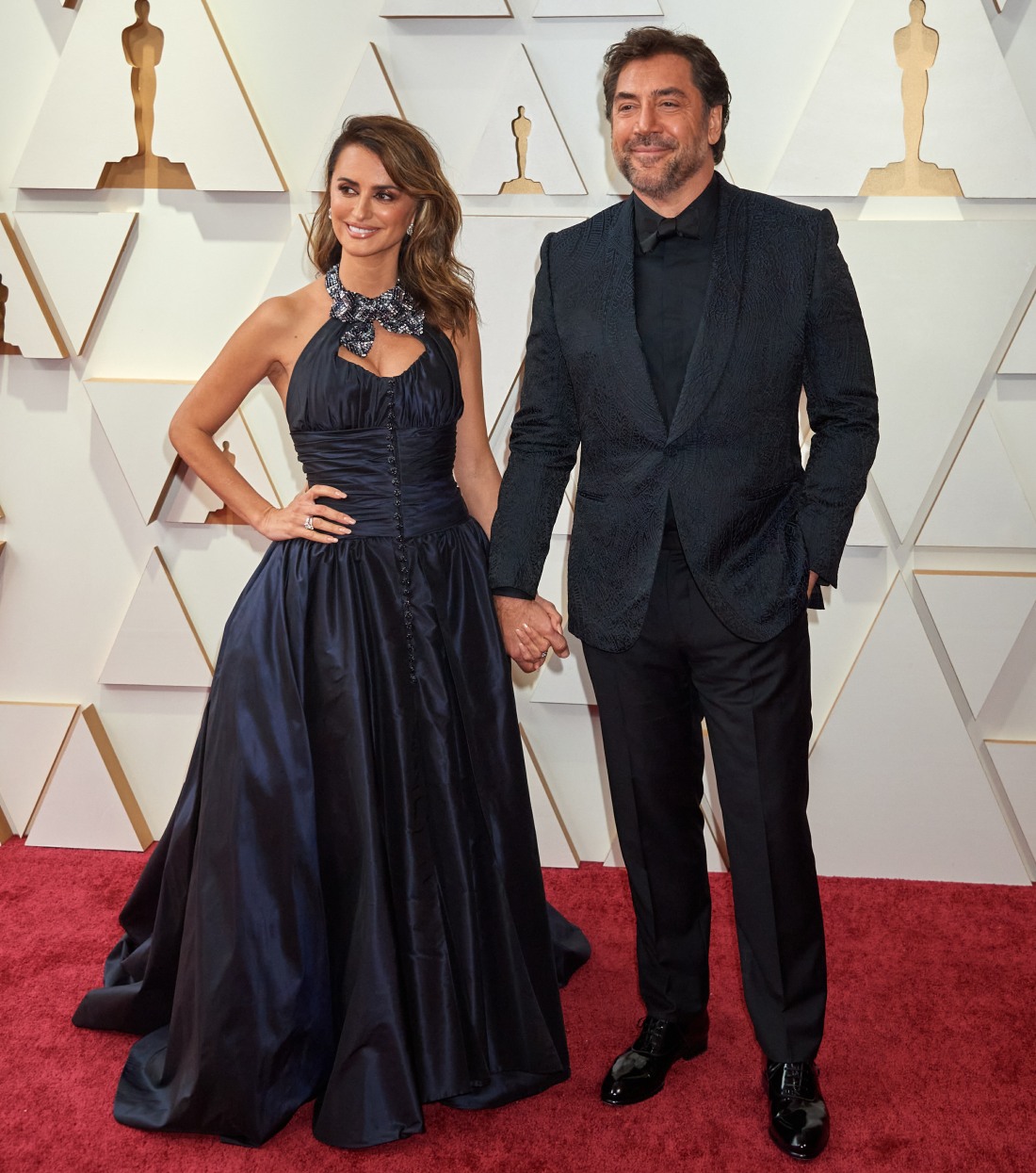 And here's Naomi Scott, sort of randomly (she and Kristen worked together on that ill-fated Charlie's Angels reboot). Naomi wore this purple satin Fendi, a rather severe look for the Oscars. It occurs to me that this feels like a very Met Gala, look, right? Almost as if she was trying to adhere to some kind of theme. Anyway, I don't really dislike it or anything. I love the color and I don't mind a more severe silhouette at the Oscars.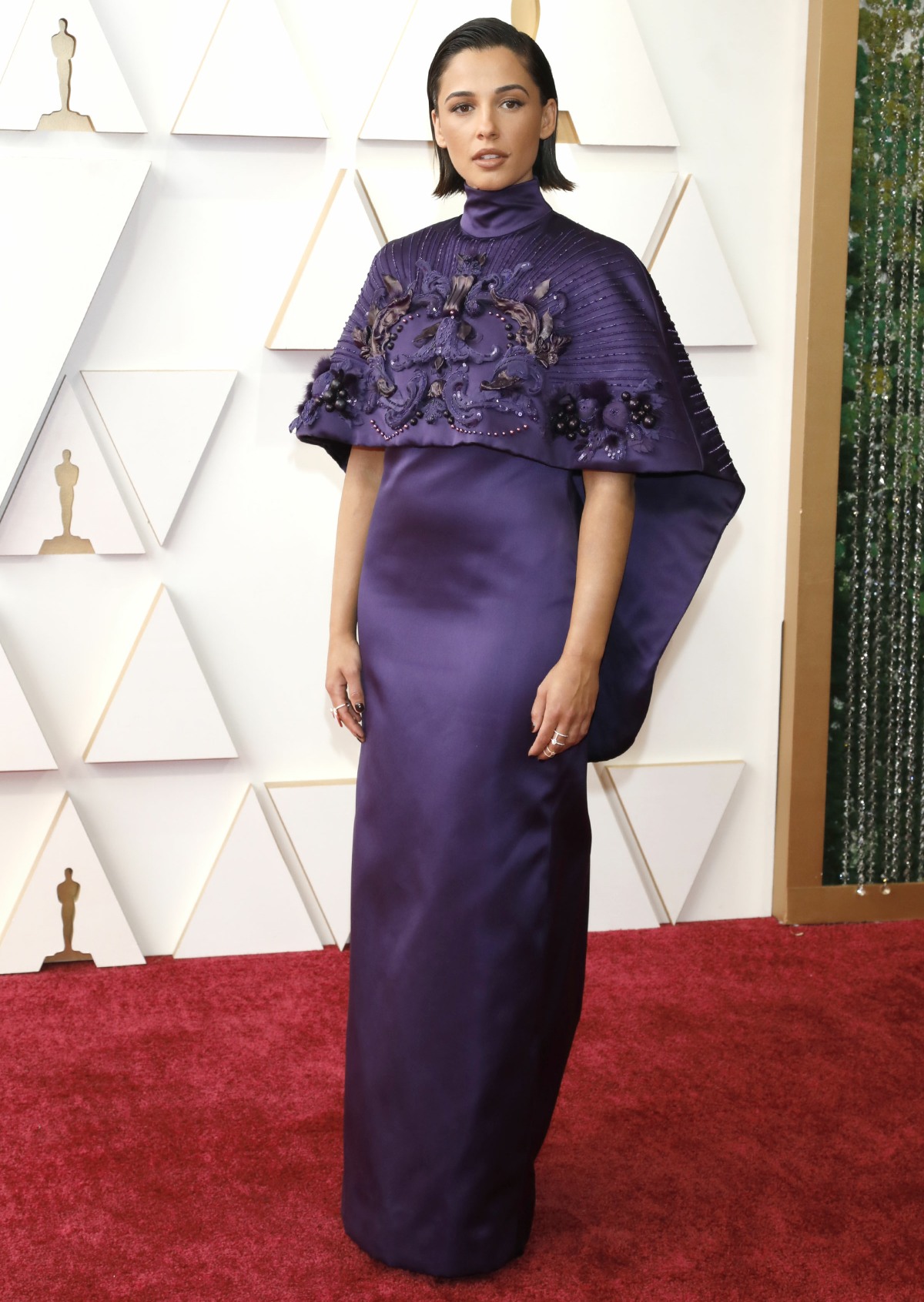 Photos courtesy of Avalon Red and Instar.