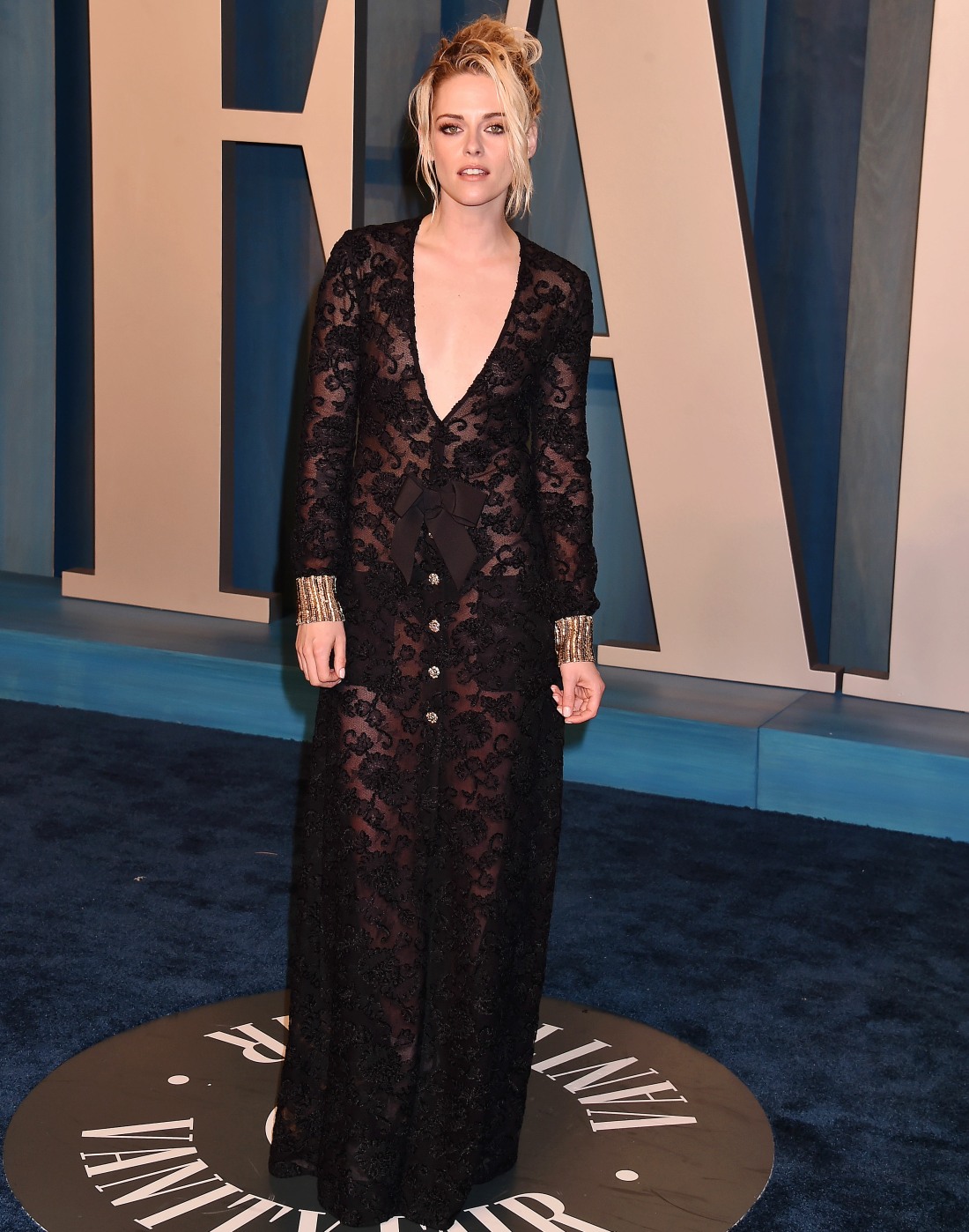 Many years, I lament the fact that the Oscar afterparty dresses are often better/more fun/cuter than the Oscar dresses. I'm pleased to say that this year, most women wore their "better" looks to the Oscars, and then they wore some big, messy, god-awful sh-t to the parties. Kristen Stewart wasn't one of them though – she wore Chanel booty shorts and greasy hair to the Oscars, then she changed into this horrid lace Chanel dress with a buttoned crotch. A rare moment when I loathe both the Oscar and the after-party looks. Weirdly, I think she washed her hair in-between the Oscars and the parties.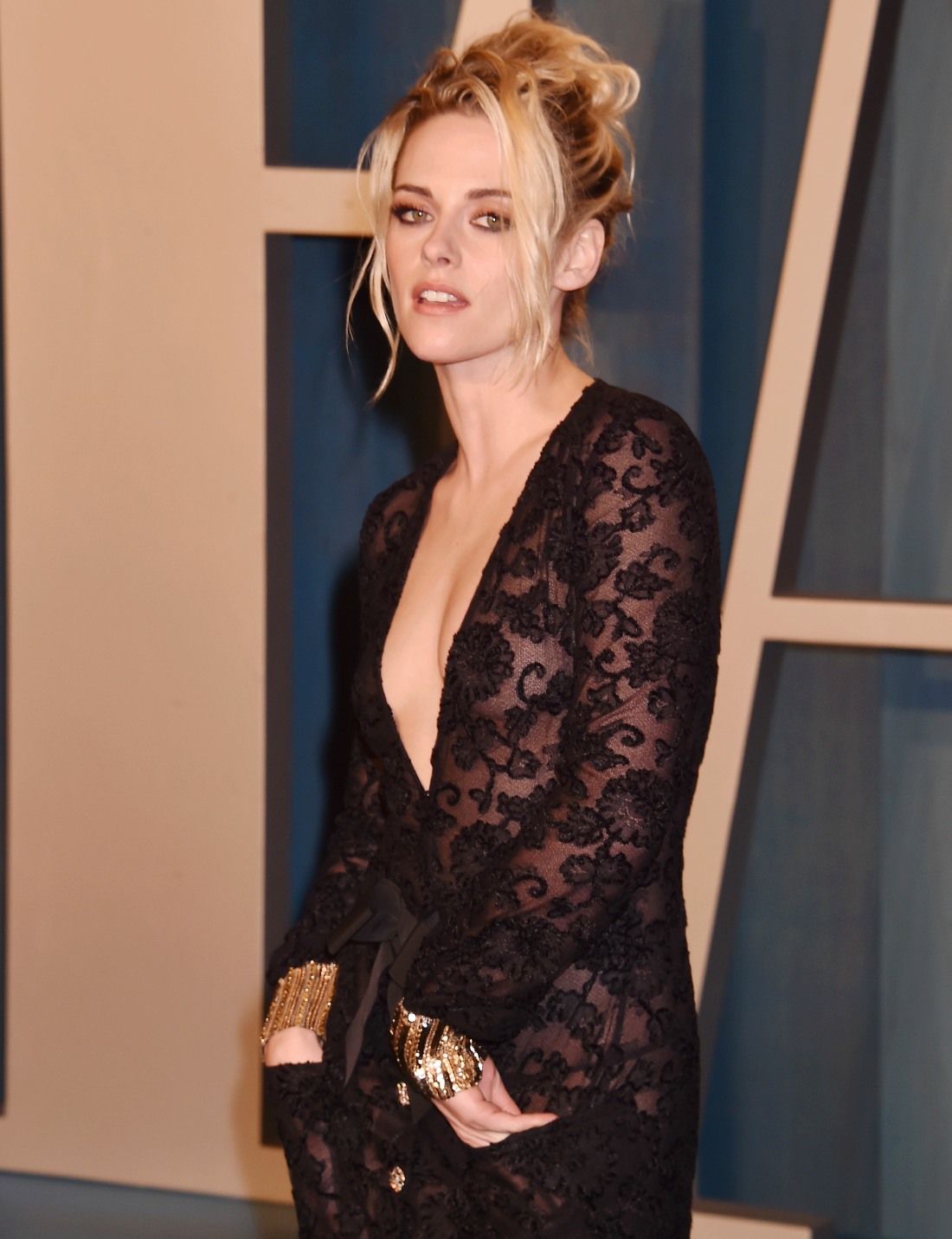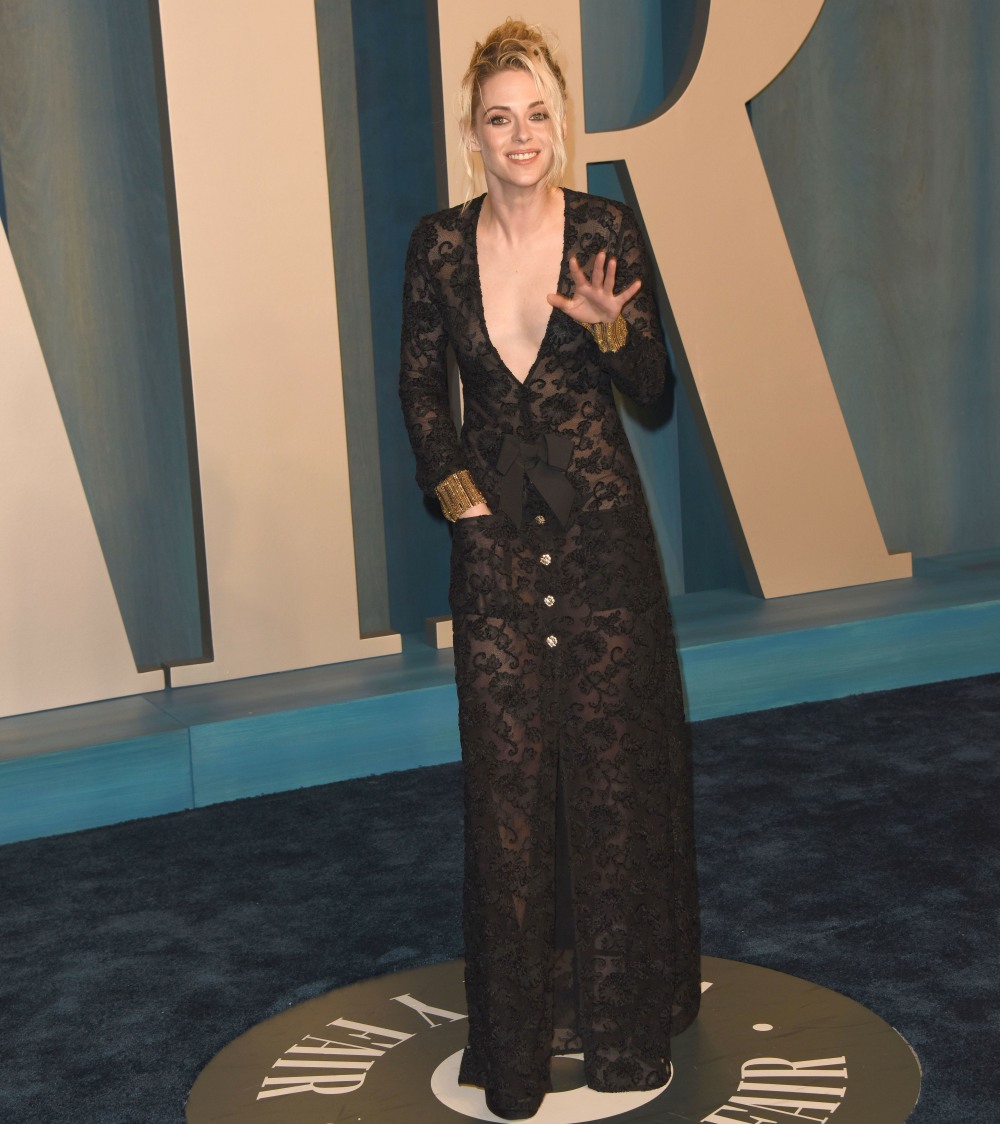 Zendaya changed out of her custom Valentino and into this tailored Sportmax suit. She looks so good in menswear-inspired stuff, she really does.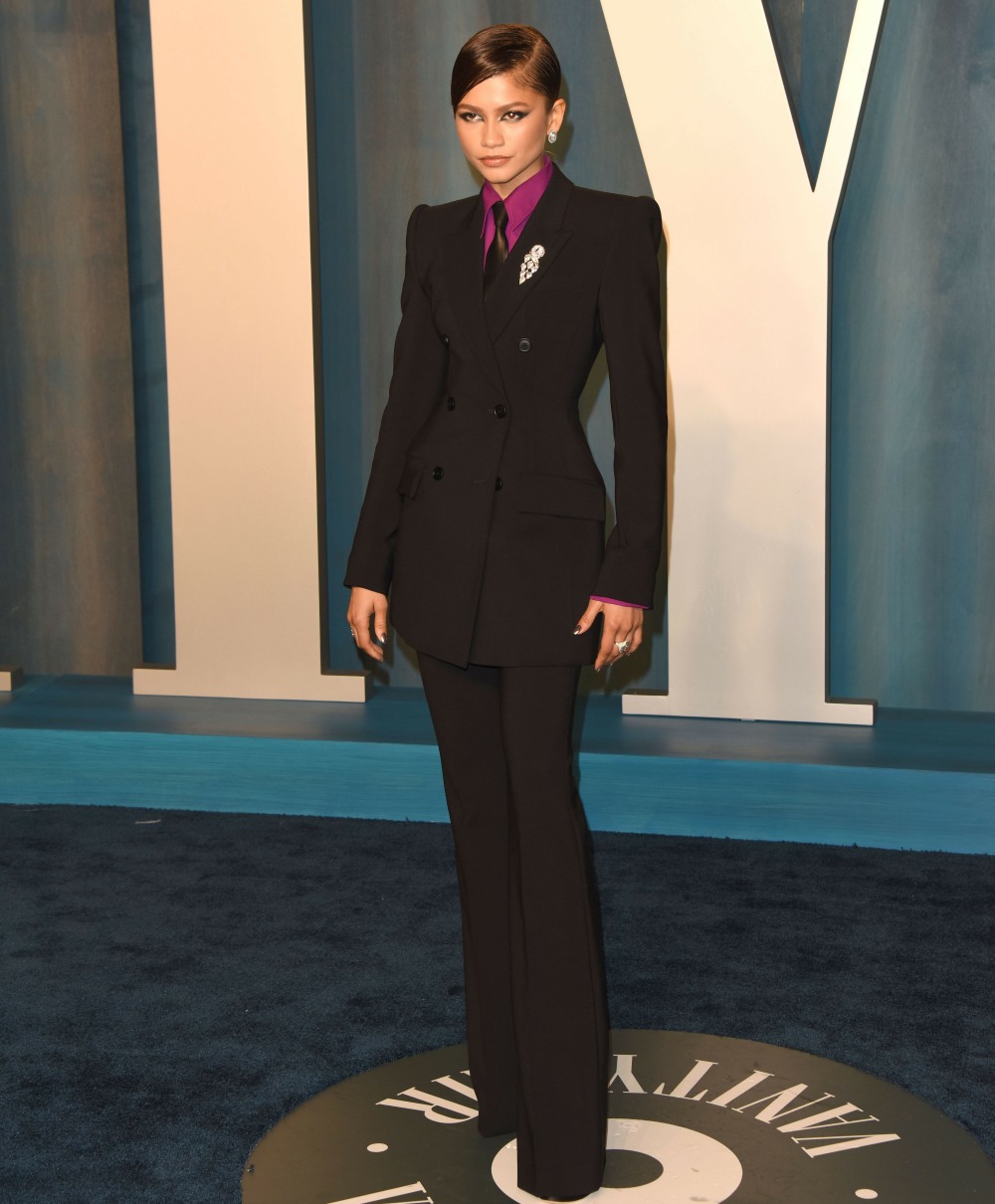 Dakota Johnson in Gucci. She should have been invited to the Oscars and she could have worn this! This is so fun.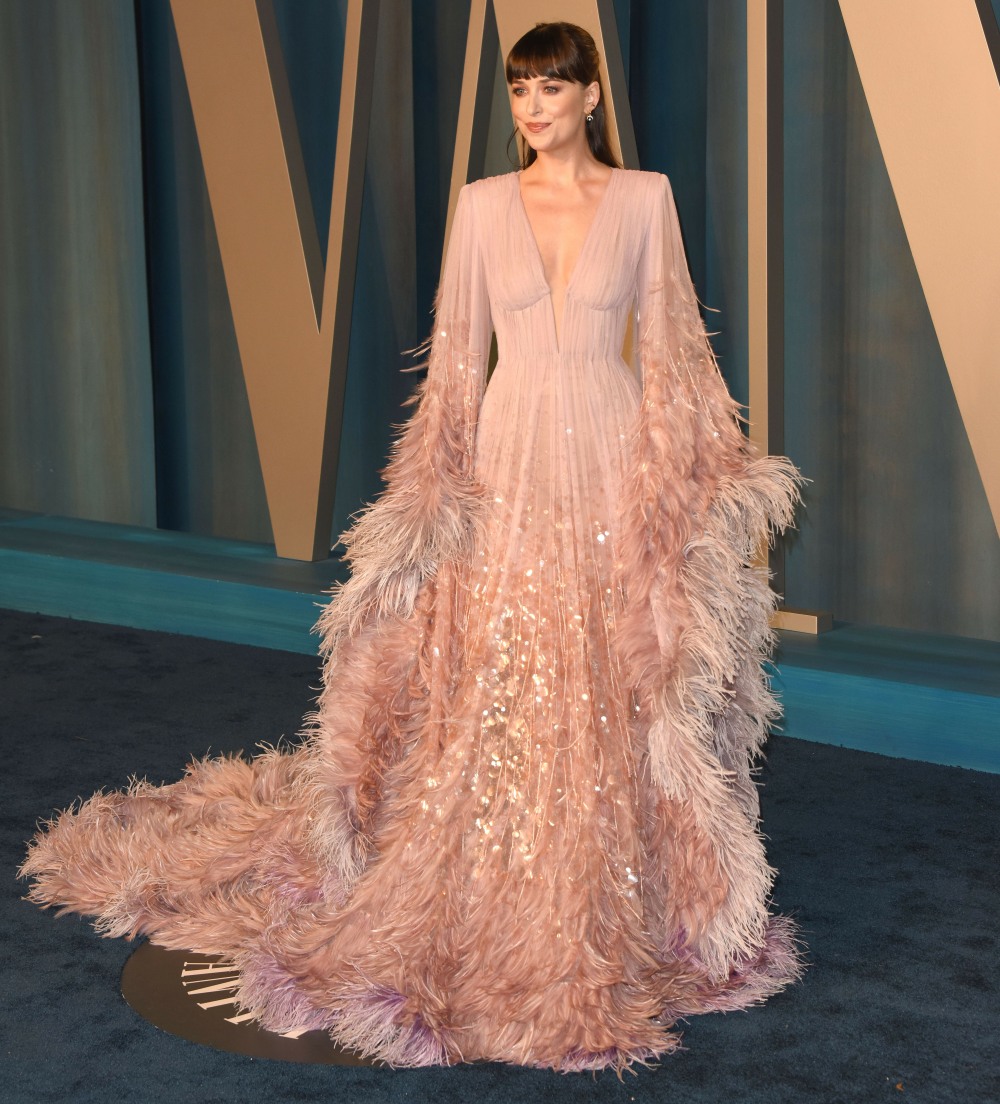 Jessica Chastain, Best Actress Oscar winner, changed out of her cheap-looking purple-and-gold Gucci and into this poison-green Gucci for the parties. I think… this was fine? It's a fun party dress, she looked like she really loved it and the Oscar popped off the green.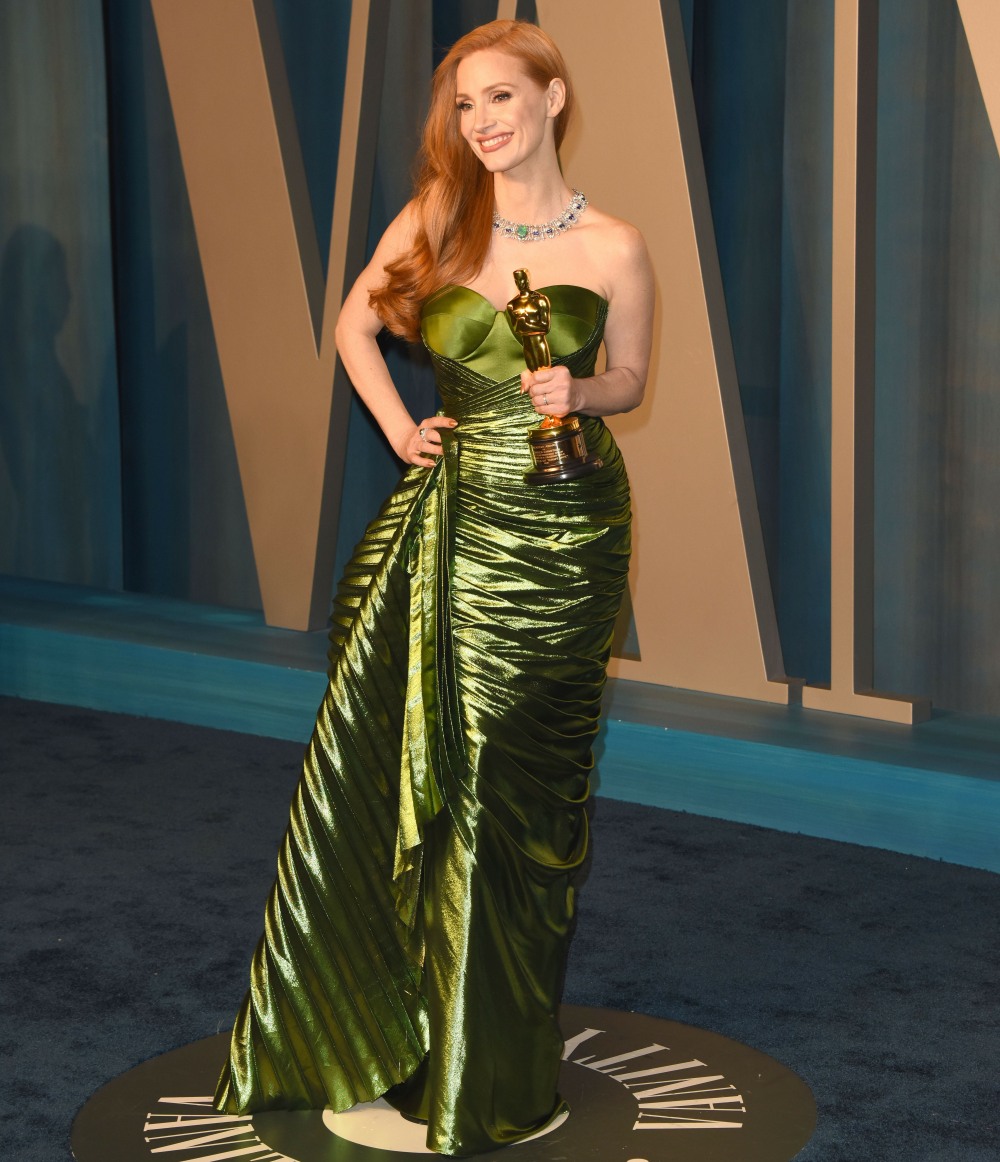 Tessa Thompson in Schiaparelli. Lord, this isn't even a fun party dress. It doesn't look comfortable in the least.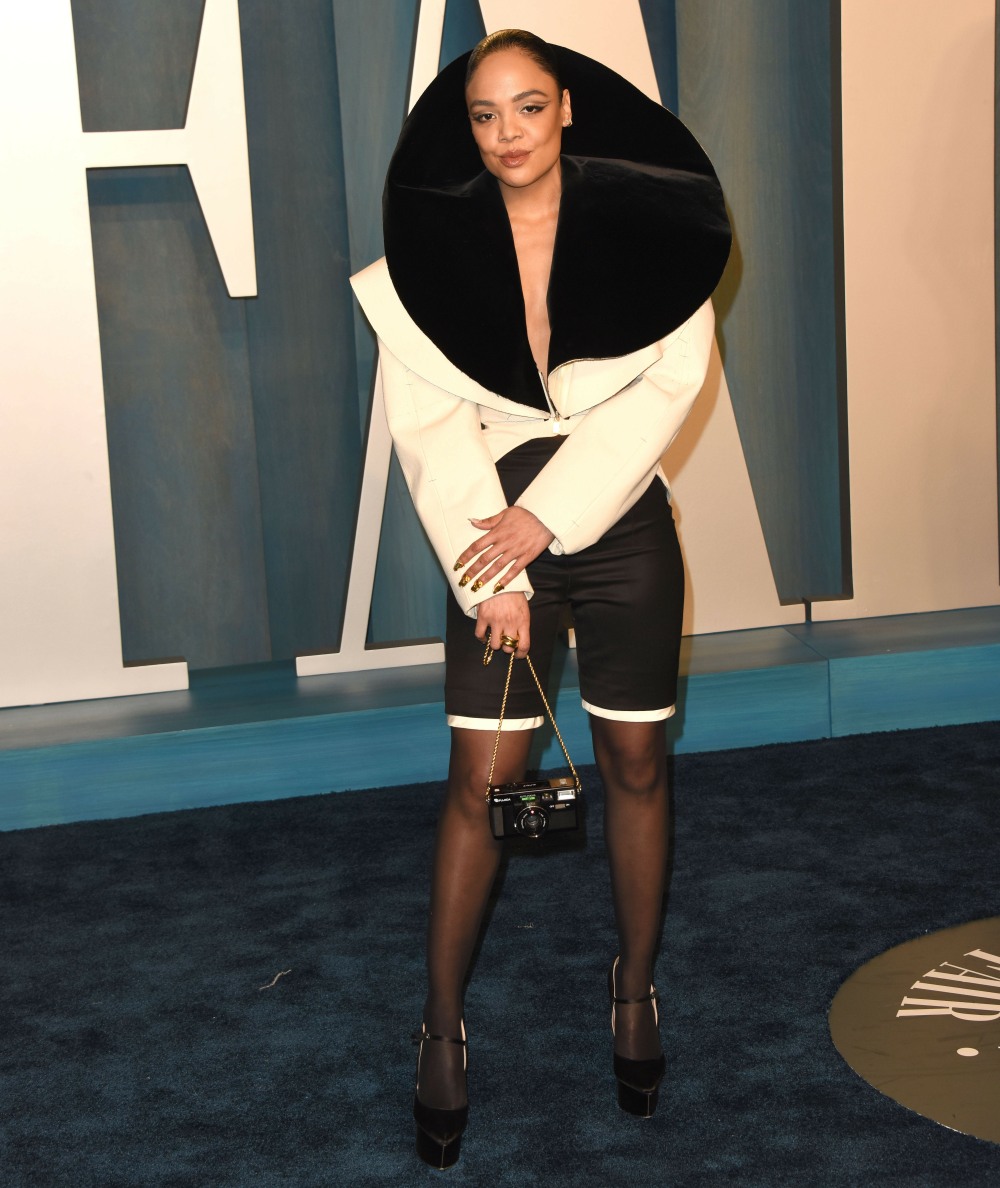 Photos courtesy of Avalon Red.