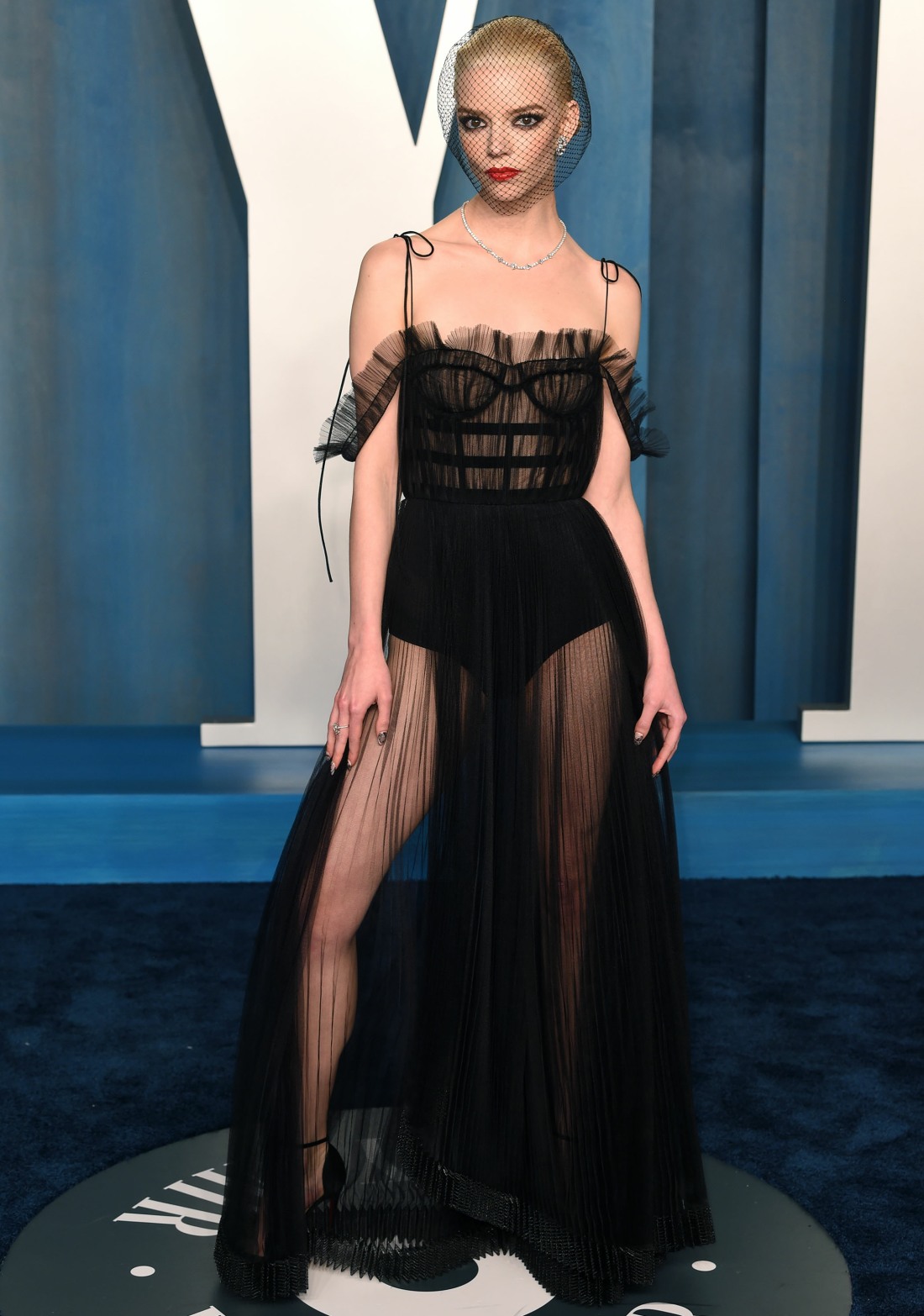 Anya Taylor-Joy is so vampy, I wish she had been a presenter at the Oscars, that would have been fun. These are pics of Anya at the Vanity Fair Oscar party. The Dior girl wore a Dior. Not just a lingerie-looking dress, but also some kind of netted veil headpiece, which gives her a very odd vibe. Like she reads Anne Rice and takes it too seriously.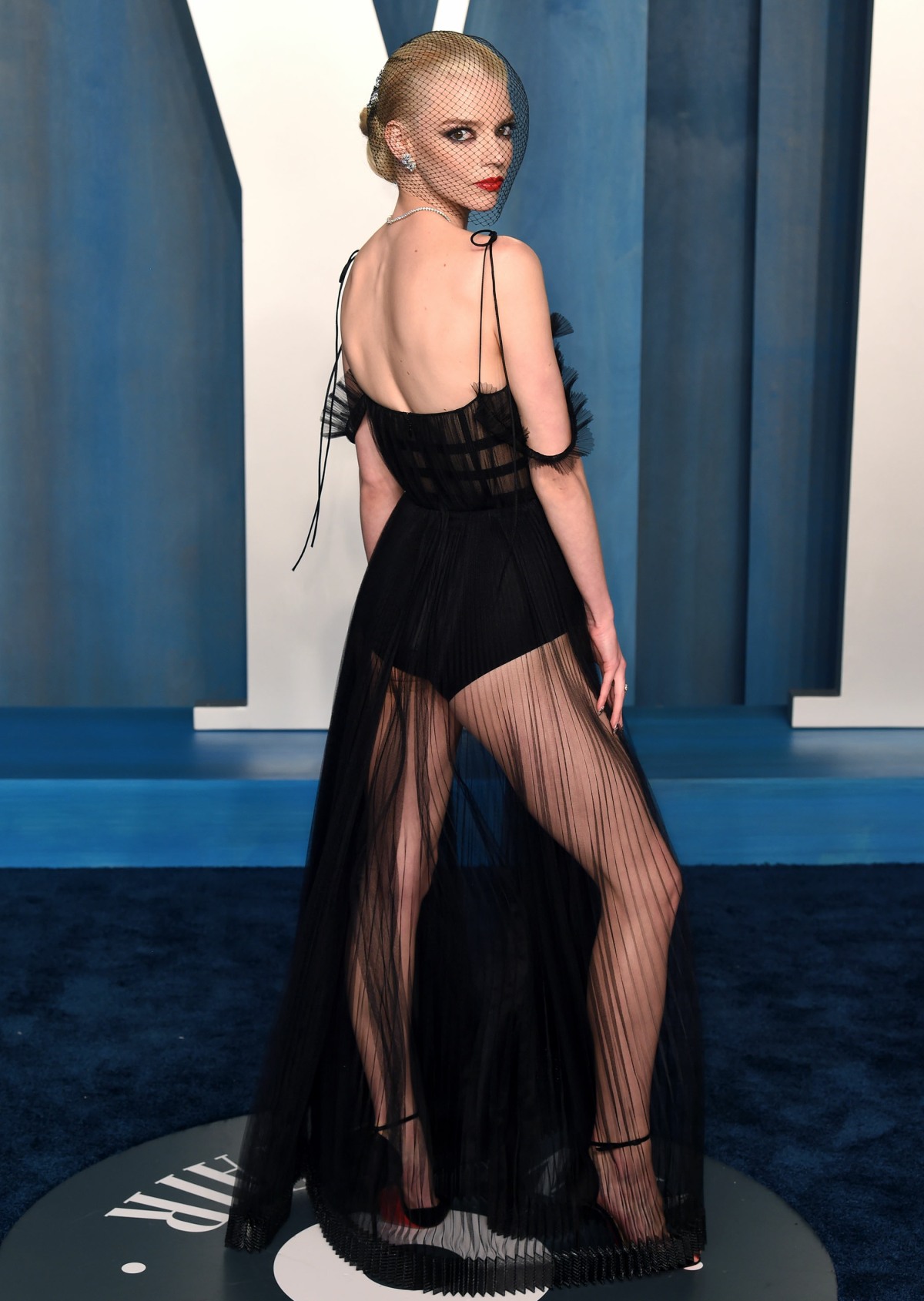 Kendall Jenner wore Balenciaga – a black clump of fabric which she thinks is avant-garde but is just stupid.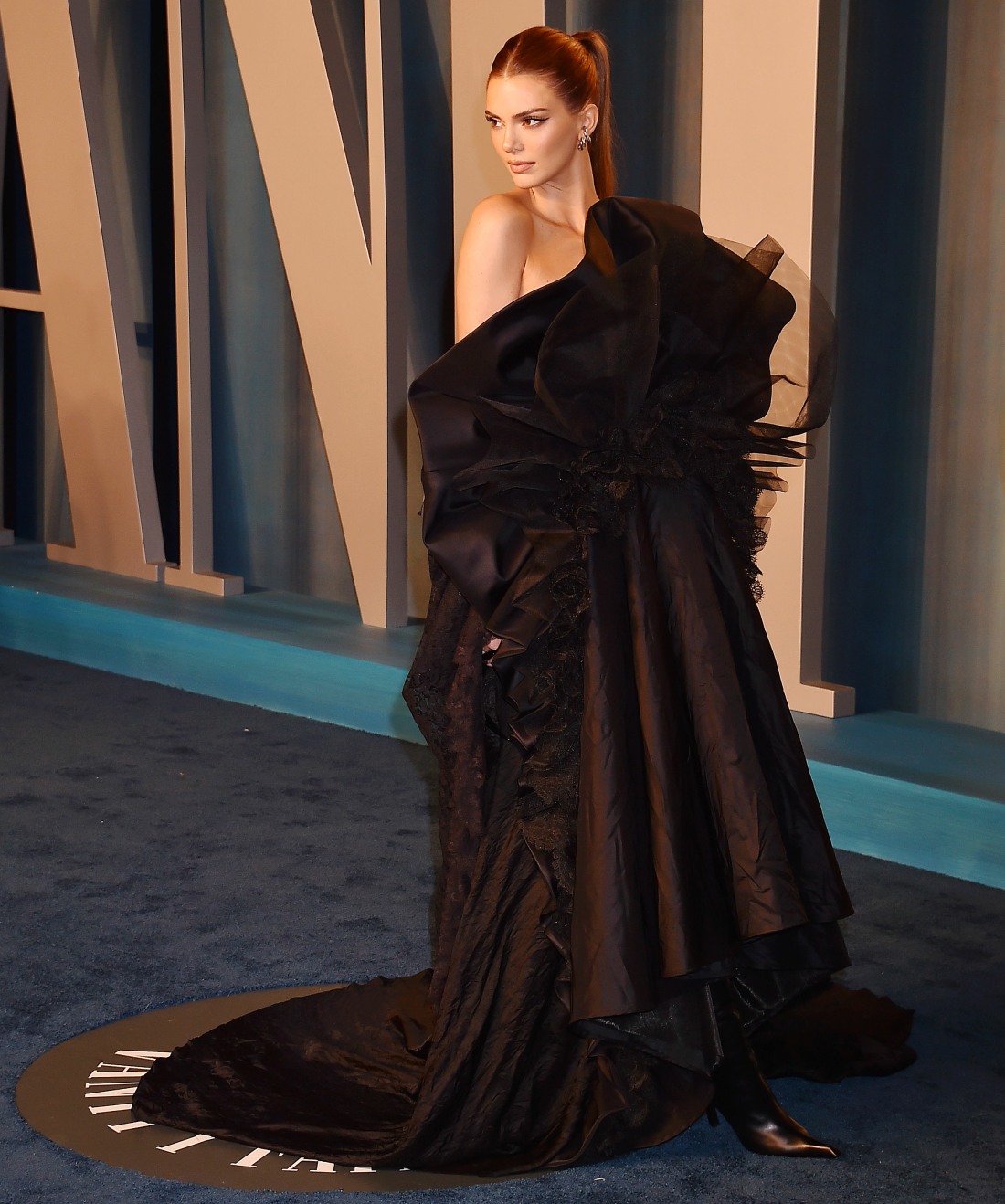 Olivia Culpo in Carolina Herrera. This is so big and dumb! I love it.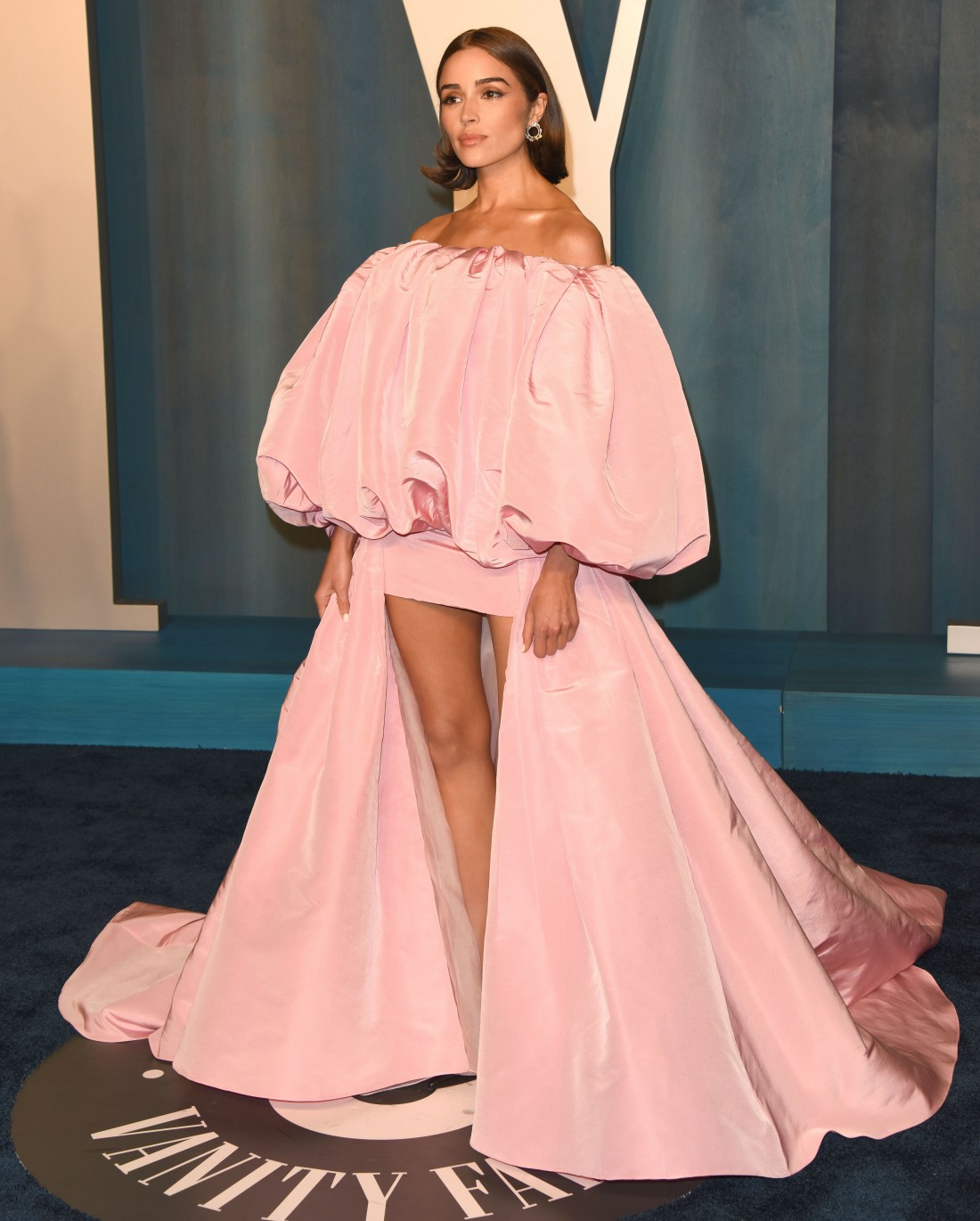 Zoe Kravitz in Saint Laurent… I don't get it. Saint Laurent makes some cool, interesting stuff. And Zoe picks out the plain AF white turtleneck dress?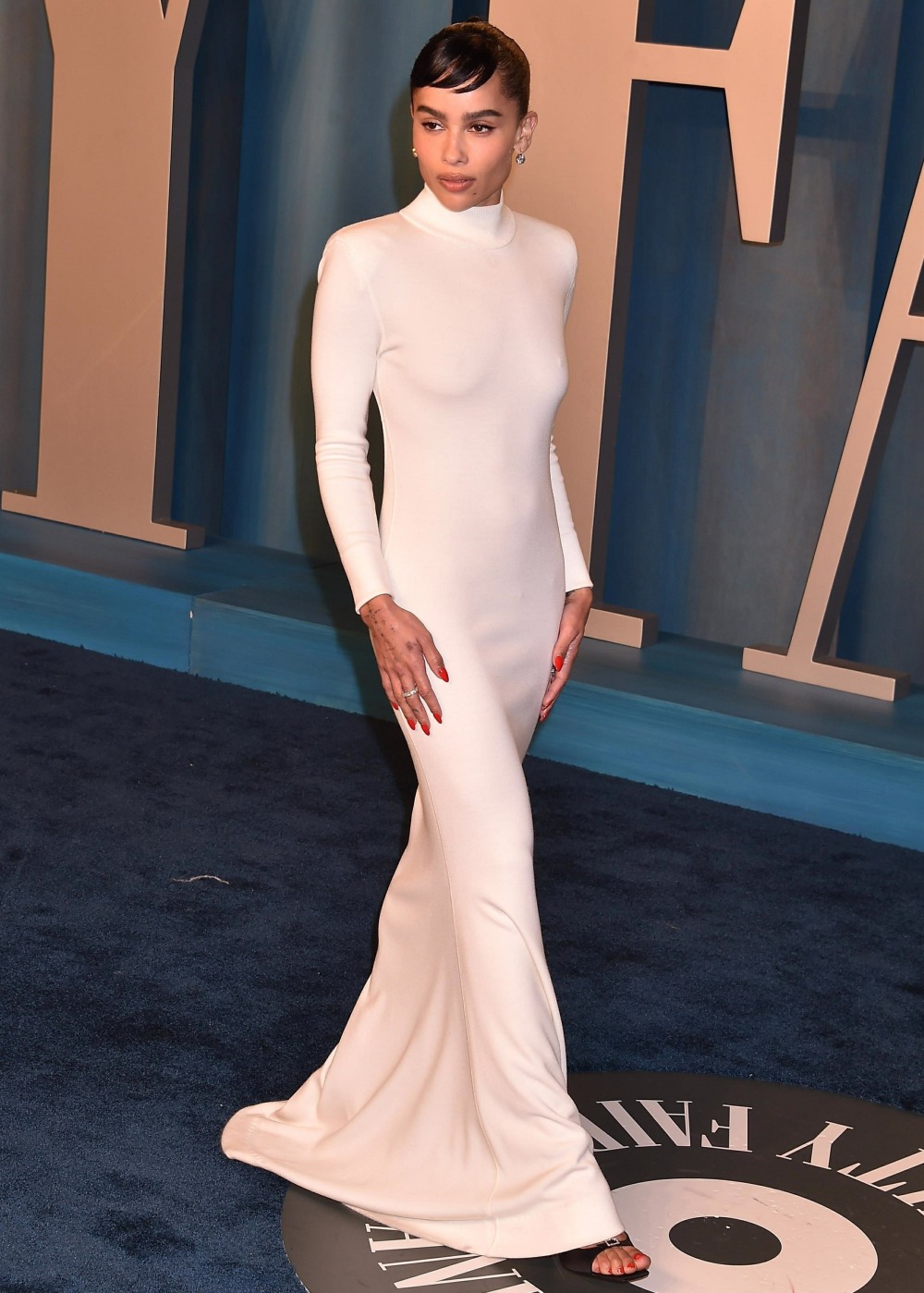 Maggie Gyllenhaal changed out of her coat-rack gown into this boring-ass suit for the Oscar parties. I guess she was comfortable! I mean.
Photos courtesy of Instar, Avalon Red, Backgrid and Getty.