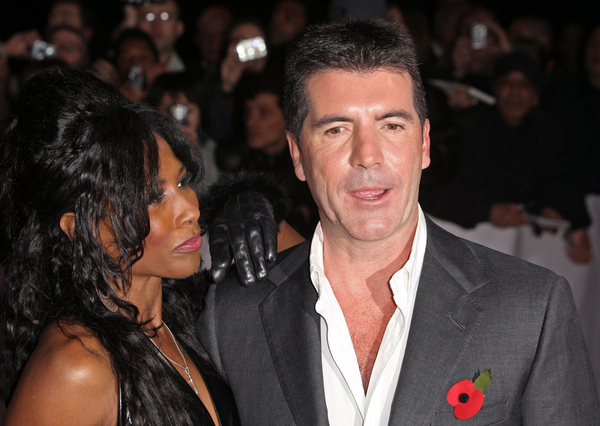 Simon Cowell has always seemed a little odd to me – and the fact he wakes up to an identical breakfast in bed every day confirms his oddity.
"In the morning, I have a very set routine – Brenda, my housekeeper, brings me breakfast in bed, and it's always the same thing: Porridge, papaya juice, fresh fruit and a smoothie. I read the papers, have a bath, and everything is very calm."
Don't you sometimes wake up and think "Gee, I'd rather just have toast this morning" Nope, not Simon Cowell. Are you too lazy to make something else? Can Brenda not make anything else?
Anyway, Simon cheerfully admits to being vain, and having botox, but he hasn't had plastic surgery.
"Vain? Yeah, I am. But to be honest with you, I can't think of one person who is on TV who isn't vain. It's the nature of the beast. If you are on TV then you have a vanity, for sure. Just admit it! Why not?"

Goodie. We like admissions. Has he had copious cosmetic surgery then? His fellow X Factor judge Louis Walsh thinks he might have had pectoral implants.

"No, absolutely not. I have not had cosmetic surgery," he sniggers.

Botox then? He sucks his (extraordinarily white) teeth.

"Yes, I've had Botox, but not in an obsessive way. Then again, every guy I know who works in the City has had it now."
And he's not gay either. Who said he was? Is he starting his own rumours now?
"If I was, why hide it? It's not as if the music business would be an odd place for a gay man to work. And anyway, if I was trying to hide the fact that I was gay, I would be off playing rugby every Saturday, wouldn't I?"
Rugby players can't be gay? I thought they could. Well, maybe while you're out playing rugby you can also drink beer and go fishing – except gay men can do all those things too!
The good news is, Simon says in the interview that he has no plans to procreate. Unfortunately he still intends to make low quality cheap television shows, where he humiliates contestants for entertainment value.
Picture note by Celebitchy: Simon Cowell is shown in the header image at the National Television Awards in London on 10/31/07 with his ex girlfriend, singer Sinitta. Cowell insists that nothing is going on with married Sinitta and that his girlfriend Terryi Seymour is not bothered that they remain friends.Sinitta works as a mentor on Cowell's British talent show X-Factor. Thanks to PRPhotos for these pictures.