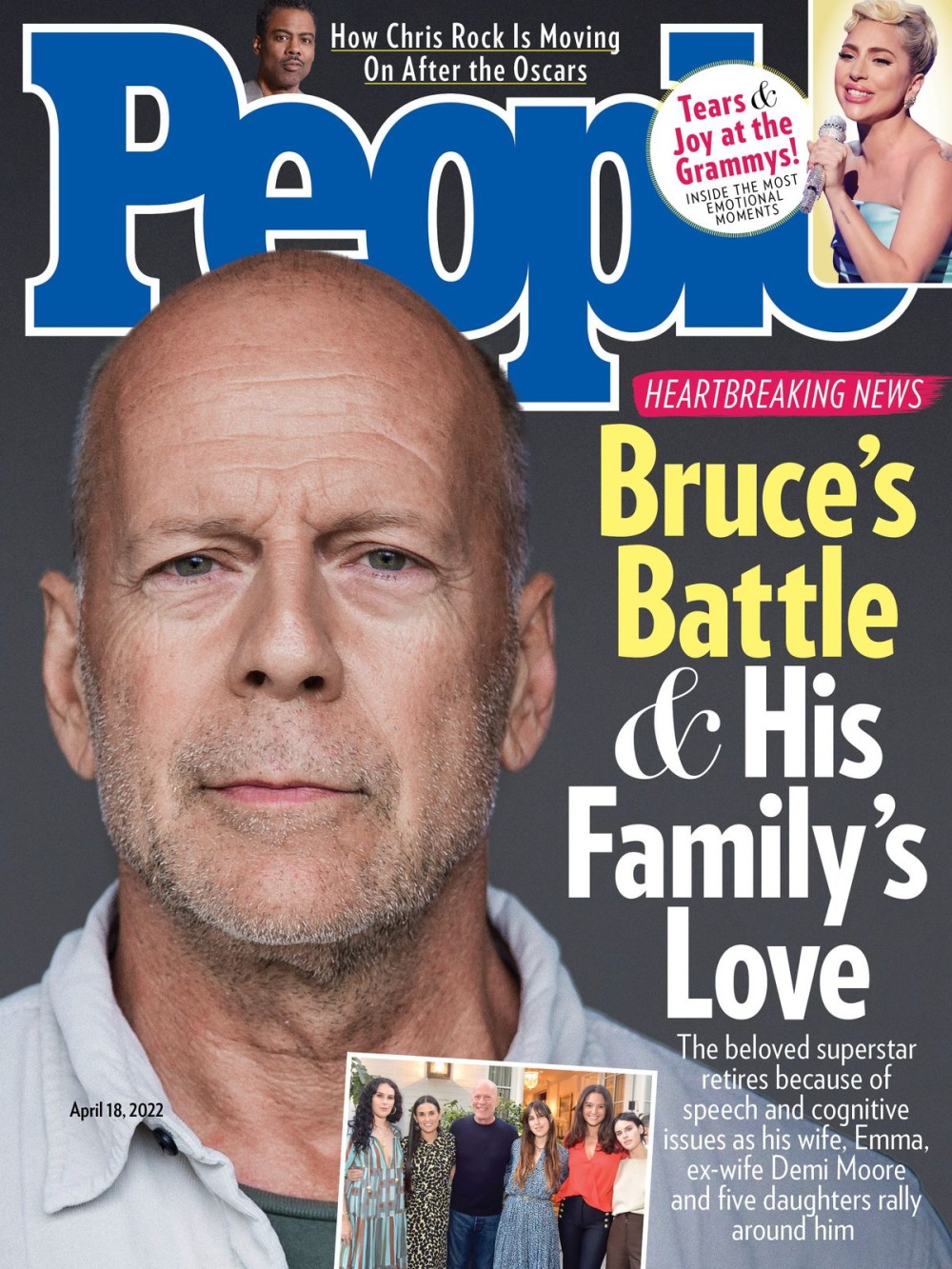 Last week, Bruce Willis's family came out and publicly discussed Bruce's aphasia diagnosis. Aphasia is a neurological condition which can affect speech, reading, writing and everything else. People can't remember how to speak or communicate, and there are different variations of aphasia and different causes. The Willis family hasn't shared what caused Bruce's aphasia, but they did say that he's now retired from acting. The family includes his daughters with Demi Moore, his wife Emma Heming and his two young daughters with Emma. They're all looking after him and trying to ensure his comfort.
Bruce Willis' loved ones are cherishing every memory together in the wake of his aphasia diagnosis. The 67-year-old Die Hard actor's family revealed on social media last week that he is "stepping away from the career that has meant so much to him" after "experiencing some health issues," including a recent diagnosis with aphasia that is "impacting his cognitive abilities."

A source tells PEOPLE in this week's cover story that Willis' loved ones are more grateful than ever for joyful family times, including celebrating Mabel's 10th birthday two days after announcing his retirement.

"Emma is especially grateful for the daughters she shares with Bruce," the source says. "Everyone is focused on all the happy moments they are able to share."

The star's family is "doing whatever they can [to support him]," a source close to Willis says, adding, "They have rallied around him in a big way to help Bruce cope with what is to come."

A source close to Emma, whom Willis wed in 2009, says, "As someone facing health challenges, Bruce couldn't be part of a better family. It's been shocking. And it's not easy seeing a spouse decline. But she's trying to keep it together for him."

As the couple put it in 2016 when talking to PEOPLE, they experienced love at first sight: "When we first met, I was surprised at how charming and how funny he was — and extremely handsome. That was my first thought of you," Emma said at the time. Willis added, "I was already in love with her."
Aphasia is one of the conditions with bad days and good days. Sometimes someone will wake up and be able to function and communicate as usual, and some days they just won't be able to do much of anything. I would imagine the bulk of caretaking has fallen on Emma, regardless. The only good thing about this story is that Bruce amassed enough resources across his professional life that his family can afford the best care for him, and he can stay at home and see his wife and daughters every day.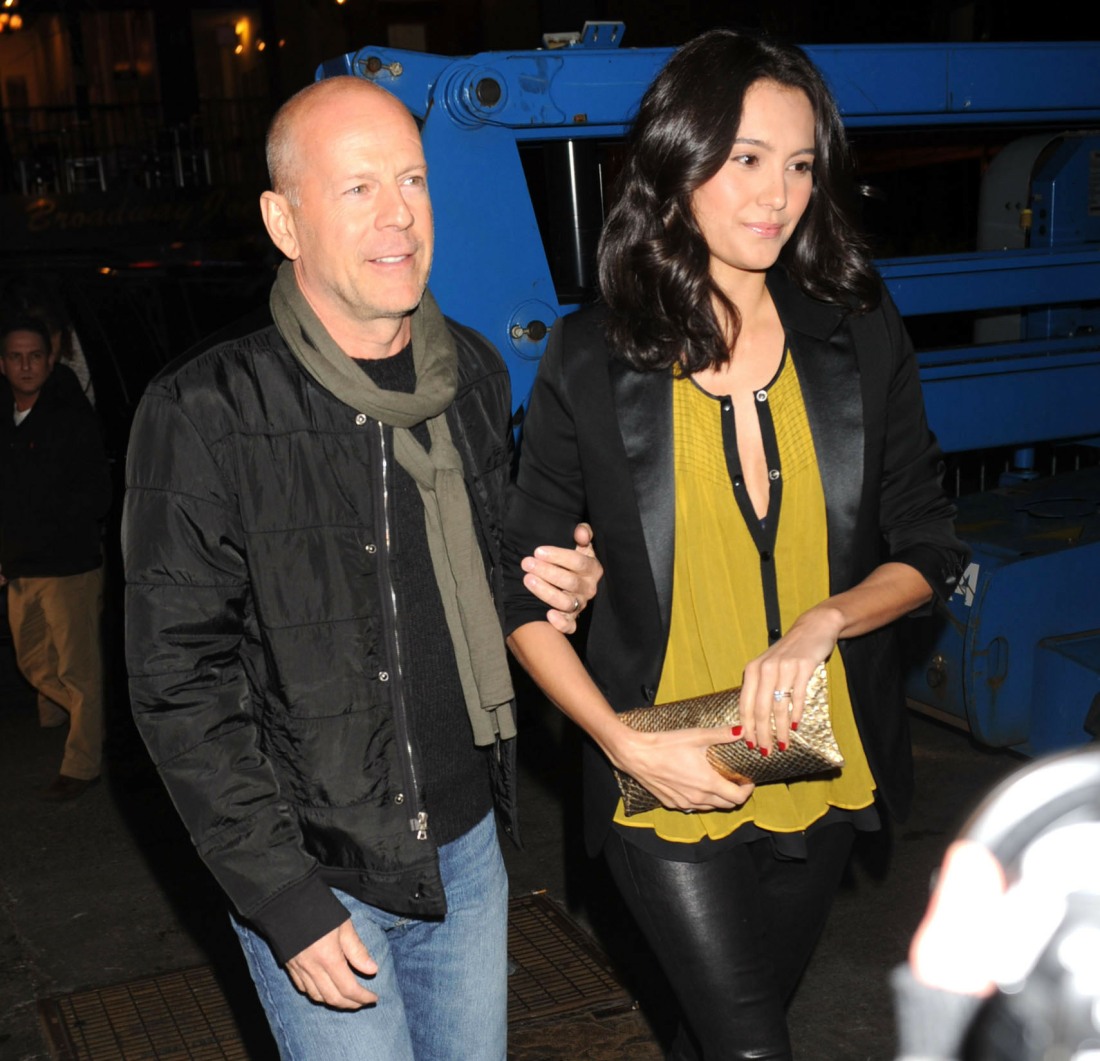 Photos courtesy of Avalon Red, Backgrid.