We knew the minute Mark Wahlberg announced he was putting on weight for a role that he would be insufferable about it. And in a victory no one wanted, we were right. Now that his vanity piece, Father Stu is finally coming out, Mark is once again talking about how he put on 30 pounds in a short amount of time. Father Stu is about Stuart Long who was a boxer in peak physical form, went to LA to become an actor, got in an accident, found God, became a priest and passed away from Inclusion-Body Myositis. Mark considered himself the right one to tell Father Stu's story, even though Father Stu was a very good man who loved and helped people. Mark, however, thought the best way to do the character justice was to shoot olive oil to get plump.
Mark Wahlberg went all in for his latest role. ET's Cassie DiLaura spoke to the 50-year-old actor ahead of the release of Father Stu, for which Wahlberg put on 30 pounds in six weeks to play Father Stuart Long, the real-life boxer-turned-priest.

"I had six weeks to put on about 30 pounds. I started with 7,000 calories for the first two weeks and then 11,000 calories for the final four weeks," Wahlberg said. "None of it was fun, except for the first meal was amazing, because I hadn't eaten anything up until that point. But after that, when you're already full and you have to eat again, and at my age it's just not a healthy thing to do, to try to put on that kind of weight in that amount of time."

After enjoying his first weight-gaining meal, the process quickly grew tiresome and unenjoyable, especially given the fact that he was literally drinking olive oil by the glass as part of his daily routine.

"I wasn't eating anything that you would think, 'Oh my God, I get to sit on the couch and eat ice cream and pizzas,'" he explained. "… I tried to do it in a healthy way. It was a dozen eggs and a dozen pieces of bacon, two baked potatoes, a Porterhouse steak, two bowls of white rice, and a glass of olive oil. The first two weeks were high proteins. The second two weeks were a lot of carbs. The last two weeks starches, and then sodium, just to kind of get as bloated as possible. So not a lot of fun."
"At my age it's just not a healthy thing to do," then don't do it. I've gone on record as saying that if the character gains weight during the film it's a decent argument to use padding. I don't think Mark needed to bulk up by 30 pounds in six weeks. And I don't think there is a "healthy" way to do that. It's always hard for me to listen to any diet that relies so heavily on oils and proteins because I have bad cholesterol issues. The thing is, all these actors who "fatten" up – it doesn't add anything except a talking point to their interviews. What Mark said was "not a lot of fun," was some momentary discomfort because he was trying to achieve a means to an end. He did not live the life of a person living with the discomfort of weight gained because of an injury or disease. It did nothing to bring him closer to the life Father Stu lived because he was still Mark Wahlberg, just temporarily walking around with more weight. And what's more, he told us all ahead of time, so we wouldn't speculate why he'd gained weight. Now he wants us to be wowed that he drank drank olive oil? I'm sure it was unpleasant but it was his choice and I'm sorry, I'm still unimpressed.
The only positive spin I can put on this is that with all that protein he was packing in, the olive oil might've helped him stay regular.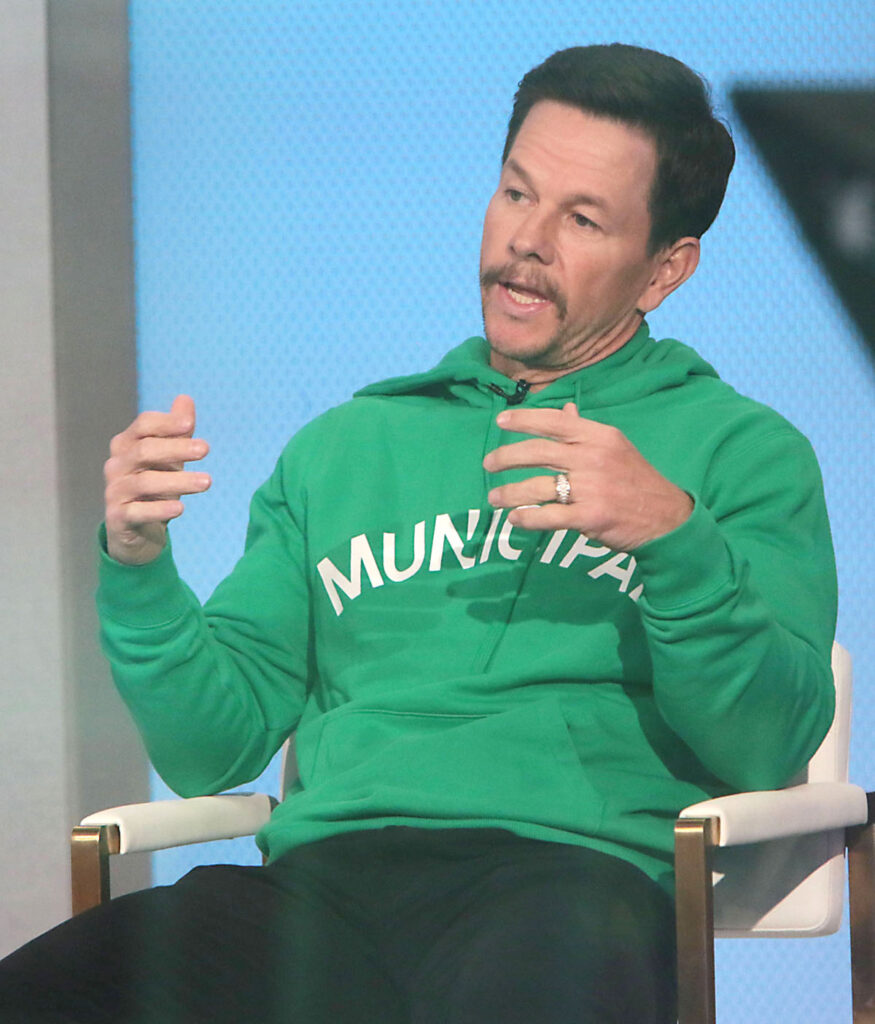 Photo credit: Instagram and Instar Images