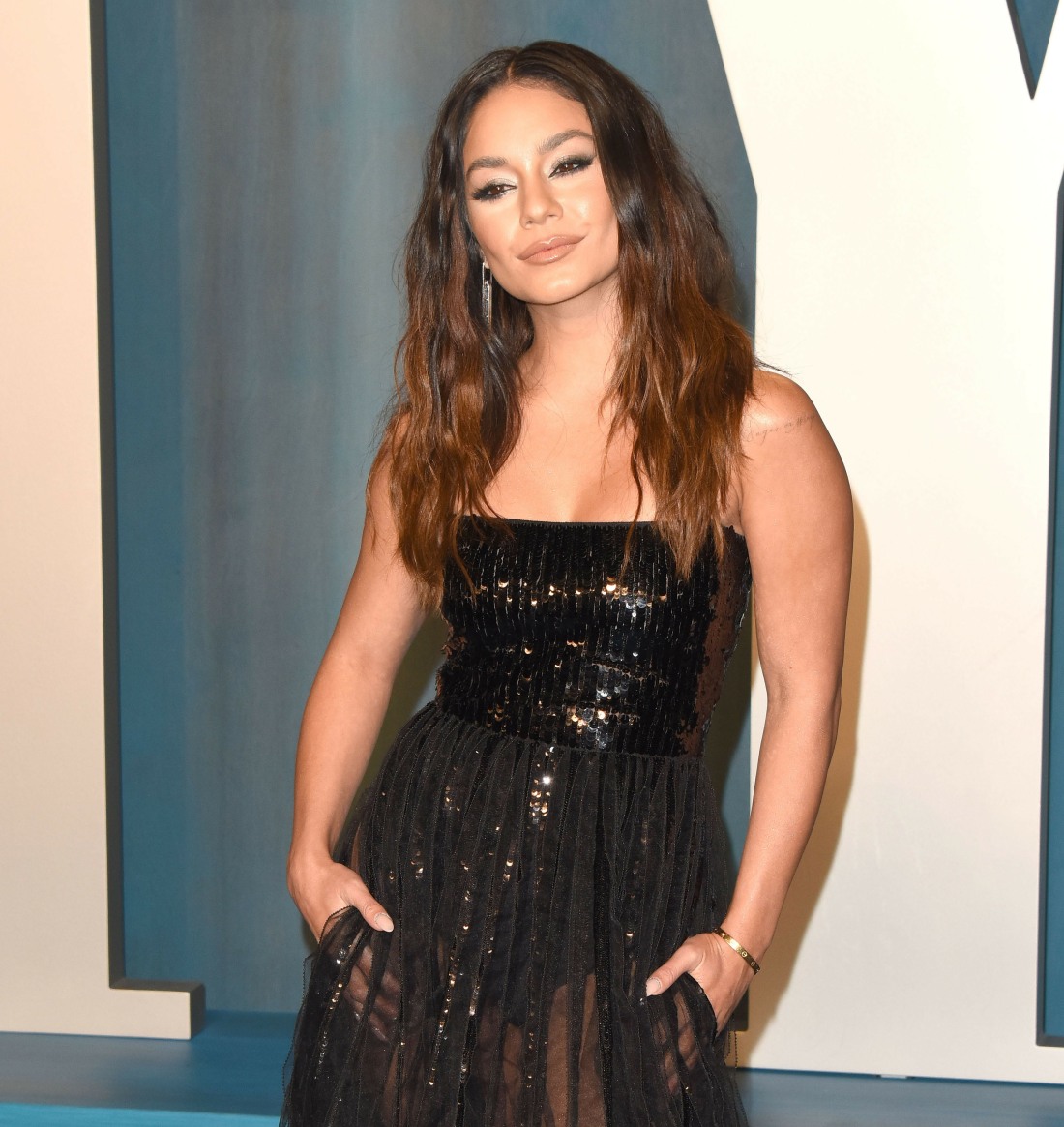 On Wednesday, the tweet below went viral as people shared their stories about how their children (or children they were around) said some truly unsettling things. It's a reminder, in case you needed one, that in many non-Western cultures, there are strong belief systems built around reincarnation and living people's ties to the spirit world. There are some truly haunting stories in this thread.
What's the eeriest thing a child has ever said to you?

When my daughter was around 4-5, she calmly insisted that she had once been married to a man named Brad Huffington. When we asked what had happened to him she replied with a note of sadness, "He was lost at sea."

— Lilah Sturges (@LilahSturges) April 6, 2022
I bring this up because Vanessa Hudgens was on The Kelly Clarkson Show and she started talking about how she can commune with the spirit world. Sure. After spending several hours reading that tweet-thread, I f–king believe it.
Vanessa Hudgens claims she can speak with those beyond the grave. During an appearance on The Kelly Clarkson Show on Tuesday, the actress told host Kelly Clarkson that she's had "a lot" of run-ins with spiritual beings over the years and said she's "accepted the fact that I see things and I hear things."

"I remember getting ready for school when I was 8 years old, and there was … You know those ducks [toys] that you pull [the string]? There was one of those on the dining room table, and I started walking, and it just started going alongside me," Hudgens, 33, said.

"I kind of shut it down for a while because it's scary," she continued. "The unknown is scary. But recently I was like, 'No, this is a gift and something that I have the ability to do, so I'm going to lean into it.' "

Hudgens added that she uses a "spirit box," which she said helps her analyze "radio frequencies really quickly."

"Something about the electricity that it creates allows spirits to speak through it," she explained.

This isn't the first time Hudgens has opened up about her experiences with ghosts and spirits.

Speaking with PEOPLE in 2011, the actress said she was visited by an unearthly presence — something she could only explain as a ghost — while filming Journey 2: The Mysterious Island in North Wilmington, North Carolina. Hudgens recalled hearing footsteps while staying at an old house on location but couldn't find the source of them, noting that North Wilmington is "one of the oldest, most haunted places in North America."
I've spent most of my life in Virginia, where you can't shake a d–k without knocking into some Civil War battlefield or site of some horrific Antebellum tragedy. There are some truly haunted places in Virginia! I remember feeling so unnerved sometimes in college because several of the buildings were in use during the Civil War and there was just a profoundly eerie vibe. I was also terrified of ghosts as a kid, but that's because my dumb parents let me watch horror movies when I was like 5 years old. Anyway, I've had some run-ins! I believe Vanessa has too.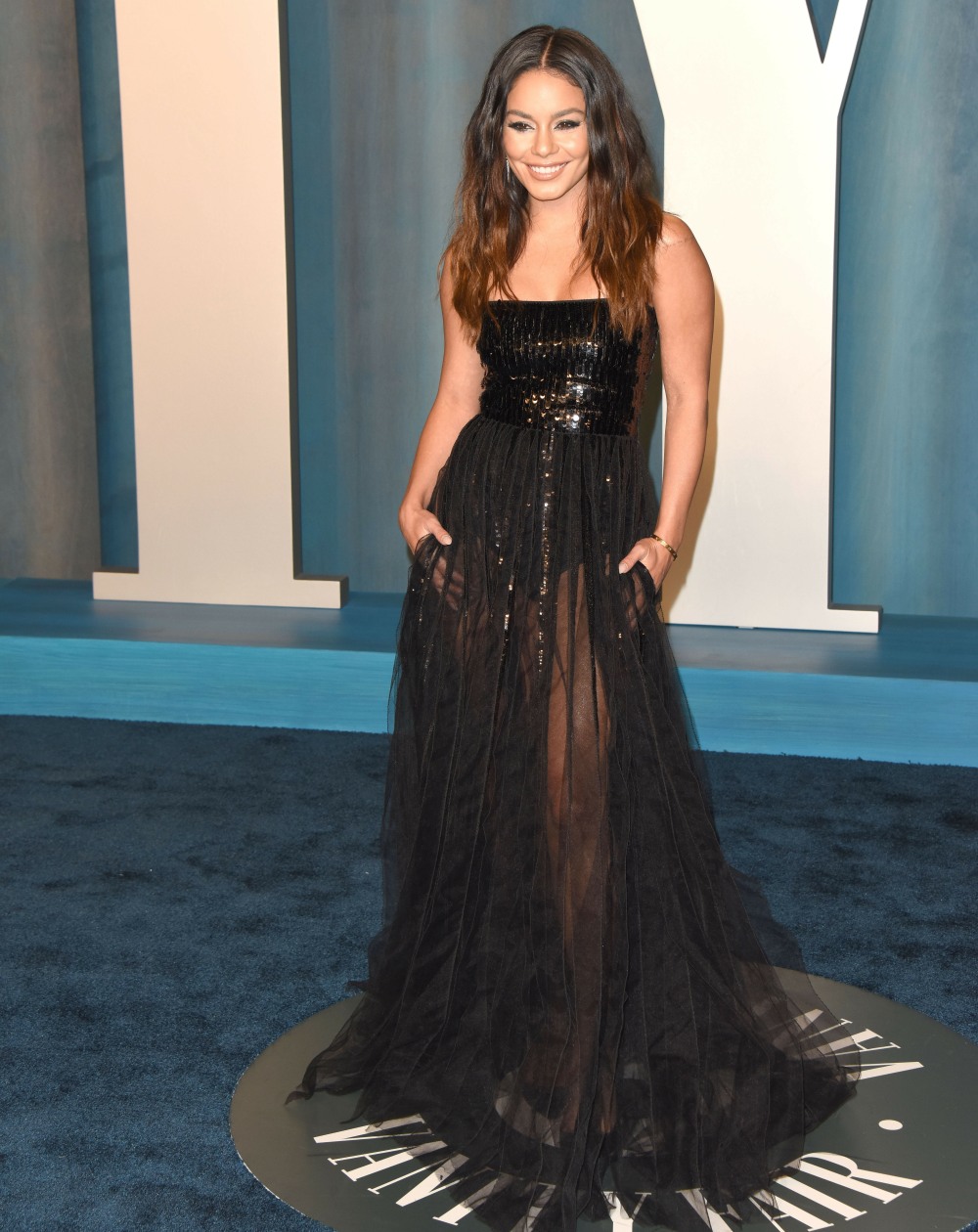 Photos courtesy of Avalon Red.

Vanessa Hudgens attends the 2022 Vanity Fair Oscar Party Hosted By Radhika Jones celebrating the 94th annual Academy Awards at the Wallis Annenberg Center for the Performing Arts on March 27, 2022 in Beverly Hills, California,Image: 673523259, License: Rights-managed, Restrictions: , Model Release: no, Pictured: Vanessa Hudgens, Credit line: – / JPI Studios / Avalon
Vanessa Hudgens attends the 2022 Vanity Fair Oscar Party Hosted By Radhika Jones celebrating the 94th annual Academy Awards at the Wallis Annenberg Center for the Performing Arts on March 27, 2022 in Beverly Hills, California,Image: 673523272, License: Rights-managed, Restrictions: , Model Release: no, Pictured: Vanessa Hudgens, Credit line: – / JPI Studios / Avalon
LOS ANGELES, CALIFORNIA – March 27: Vanessa Hudgens Arrivals for the Vanity Fair Oscar Party hosted by Radhika Jones at the Wallis Annenberg Center for the Performing Arts in Los Angeles, California, on March 27, 2022.,Image: 673596615, License: Rights-managed, Restrictions: , Model Release: no, Pictured: Vanessa Hudgens, Credit line: Jeffrey Mayer / Avalon