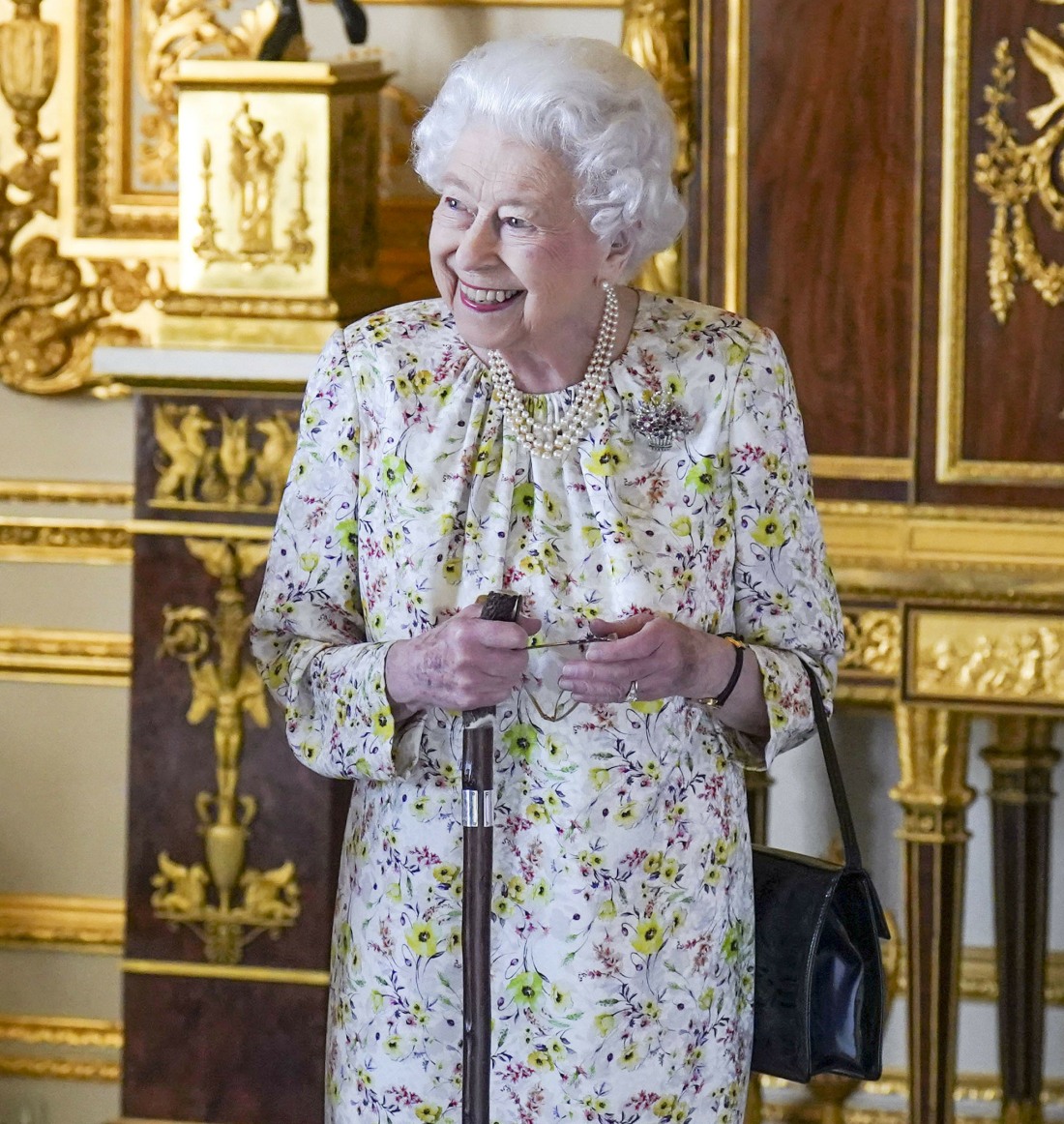 One of the things that annoyed me so much about Queen Elizabeth's Covid protocols is that she made it abundantly clear that she didn't give a crap. Even during the height of the pandemic, she was wandering around maskless and not taking any kind of precautions. Her staff constructed the "HMS Bubble" to protect her and she still got Covid back in February, shortly after Prince Charles and the Duchess of Cornwall got Covid. It was a mess. And yes, the Queen has been fully vaccinated and she's had at least one booster shot, but back in February, people were still supposed to be taking precautions because of Omicron. In any case, the Queen was doing a video-conference event where she spoke about how Covid left her feeling exhausted. Which has brought up a new round of speculation about how many events she's going to miss in the coming months.
The Queen has revealed that having Covid has left her 'tired and exhausted'. The 95-year-old monarch, who contracted the virus in February, made her admission in a video call with NHS staff and patients last week. She told them: 'It does leave one very tired and exhausted, doesn't it? This horrible pandemic. It's not a nice result.'

When Buckingham Palace announced that the Queen had tested positive at Windsor, it was said that she had 'mild cold-like symptoms'. While she had her weekly audience with the Prime Minister, she did not appear on scheduled video calls. Sources told the Daily Mail the cancellations were made because she sounded 'croaky' and 'full of cold' and not because her condition had worsened. She also pulled out of the annual Commonwealth Day service, albeit more due to mobility problems.

However it seems that like many who have contracted Covid, the Queen – who is triple-jabbed and likely to have had her second booster injection by now – is suffering from after-effects including extreme exhaustion. This will no doubt add to the mounting health problems of the last six months, which saw her needing hospital care last autumn and unable to conduct an engagement outside palace walls for six months.

While she has also pulled out of this week's Maundy Service in Windsor for the first time ever due to her mobility and handed responsibility to the Prince of Wales and Duchess of Cornwall, she has stoically continued video calls and audiences.

Four key events are said to be considered as priorities for the Queen to attend in-person, The Express reports, including the state opening of Parliament in May, the Derby at Epsom, the Trooping of the Colour in June and a special service at St Paul's Cathedral that same month to mark her Platinum Jubilee.

This week the Queen – who will celebrate her 96th birthday at the end of next week – marked the opening of the Queen Elizabeth Unit at The Royal London Hospital, of which she is patron, talking to staff and one former patient.
That list of four key events… yeah, she's not going to make it to all of that, but good luck to those staffers. Imagine prioritizing a horse race the same as the ceremonial opening of Parliament! It would be funny if she canceled the Parliament appearance and then went to the Derby. Something tells me she'll likely skip Trooping as well, or they'll just do some variation at Windsor, where she's seated the whole time. As for the Queen feeling the long-term effects of Covid… I believe she is. I also believe that her health was already compromised for months before she got Covid, and she's just days away from turning 96. Why she doesn't just retire and allow Charles to take over, I will never know.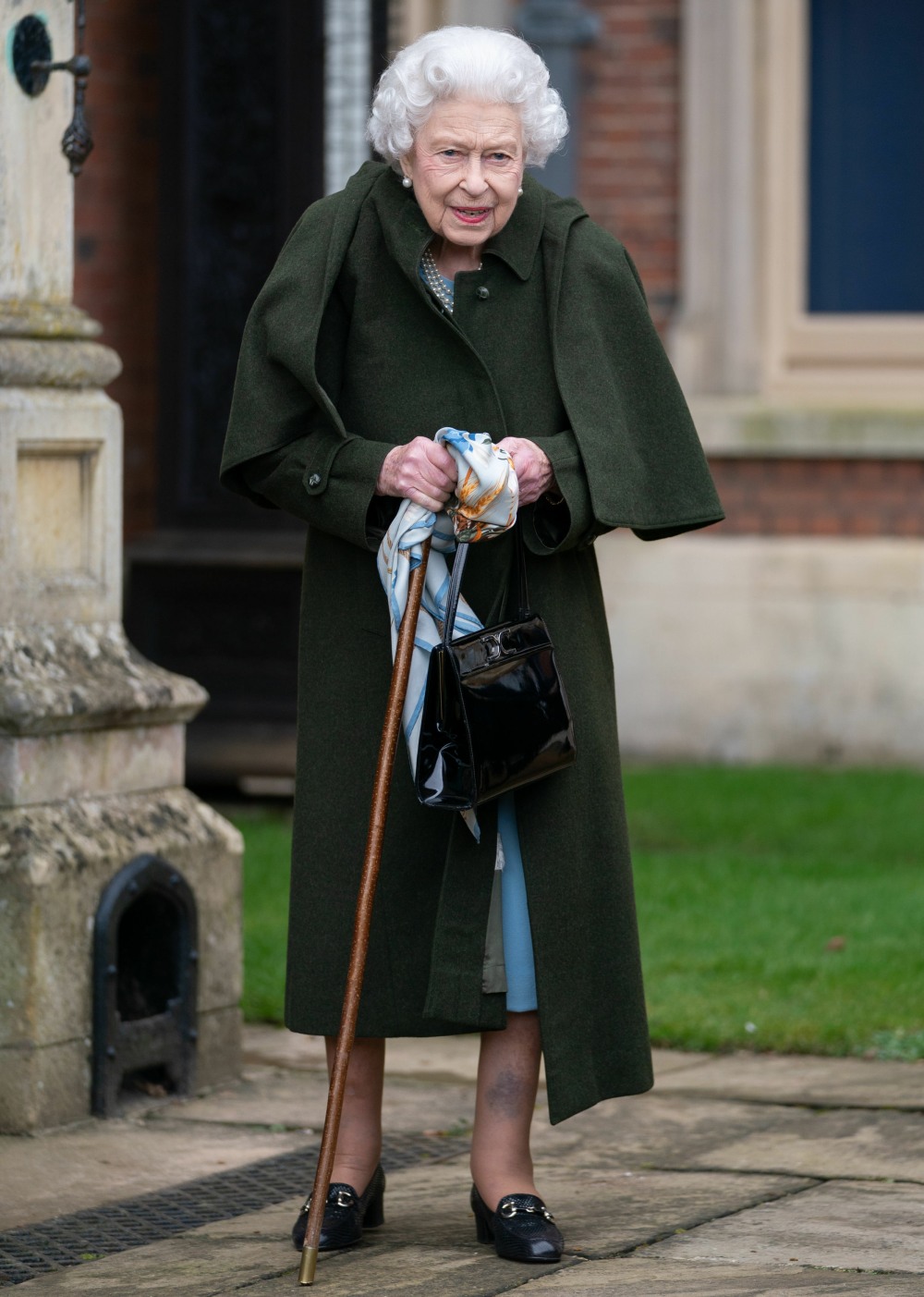 Photos courtesy of Avalon Red.