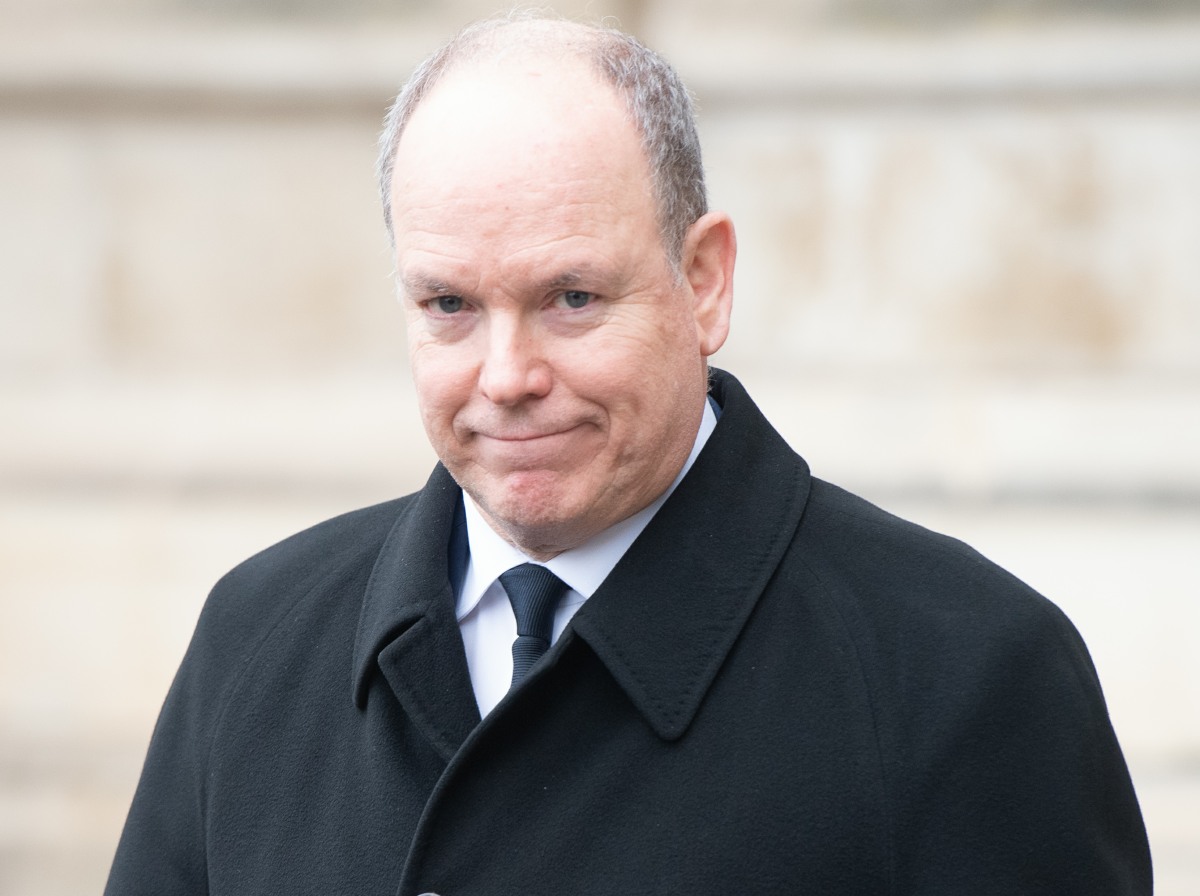 Princess Charlene returned to Monaco – allegedly – last month. We still haven't seen her, she hasn't made any public appearances, nor has she posed for any palace-official photos or Instagrams. She reportedly spent four months in a Swiss treatment facility and now she's still doing some kind of recovery or rehabilitation, it's all kind of muddy. I tend to believe that she's not actually IN Monte Carlo, she's probably in one of Albert's other homes. Speaking of, Prince Albert has Covid. Again. In 2020, he was one of the first royals to test positive, after that wild week of activities in London in March of that year, where everyone was breathing on everyone and no precautions were being taken. It should be noted that the Covid variant BA.2 has been ripping through Europe for the past month, even as European countries have relaxed (or completely abandoned) all their restrictions. So I would assume Albert got the BA.2 variant.
Prince Albert of Monaco has been diagnosed with COVID-19 for the second time. The royal, 64, became the first head of state to contract the virus in March 2020. He spent two weeks in palace isolation at the time.

"The Prince's Palace announces that H.S.H. Prince Albert II of Monaco has tested positive for Covid-19," a statement sent to PEOPLE reads on Wednesday. "He is asymptomatic and his state of health is not a cause of any concern. He continues to work remotely and remains in permanent contact with the members of his cabinet, his government as well as with his close collaborators. This period of isolation will be adapted to the health measures in force."

Albert was expected to be in New York City on Wednesday evening to attend the Stony Brook Gala, where he was to be honored for his dedication to ocean conservation and sustainability.

"He's fine, but he couldn't fly," a friend of the Prince Albert's tells PEOPLE, adding that the royal hopes to resume his regular schedule as early as next week. Due to his inability to be there in person, he will now be sharing virtual remarks at the event. Albert's cousin J.B. Kelly will be in attendance and is serving as his replacement.

One of the prince's most recent public outings was on March 29 when he traveled to London for Prince Philip's memorial service at Westminster Abbey. He was one of many European royals to make an appearance at the event, which was also attended by Queen Elizabeth, Prince Charles and other senior members of the royal family.
Yes, I've seen some people suggesting that perhaps Prince Philip's memorial service in London was a super-spreader event. No one wore a mask and there didn't seem to be any social distancing, so maybe? But I think it's somewhat unlikely, just because this is the first Covid case from that group of royals in attendance? And it was two weeks ago. It's far more likely that Albert caught it from someone in Monaco over the past week. Sidenote: I've been watching the tennis tournament in Monte Carlo this week, which is usually one of Albert's favorite events, and one which he often attends during the week. He hasn't been around all week. Hm! Anyway, I hope Charlene and the kids are far away.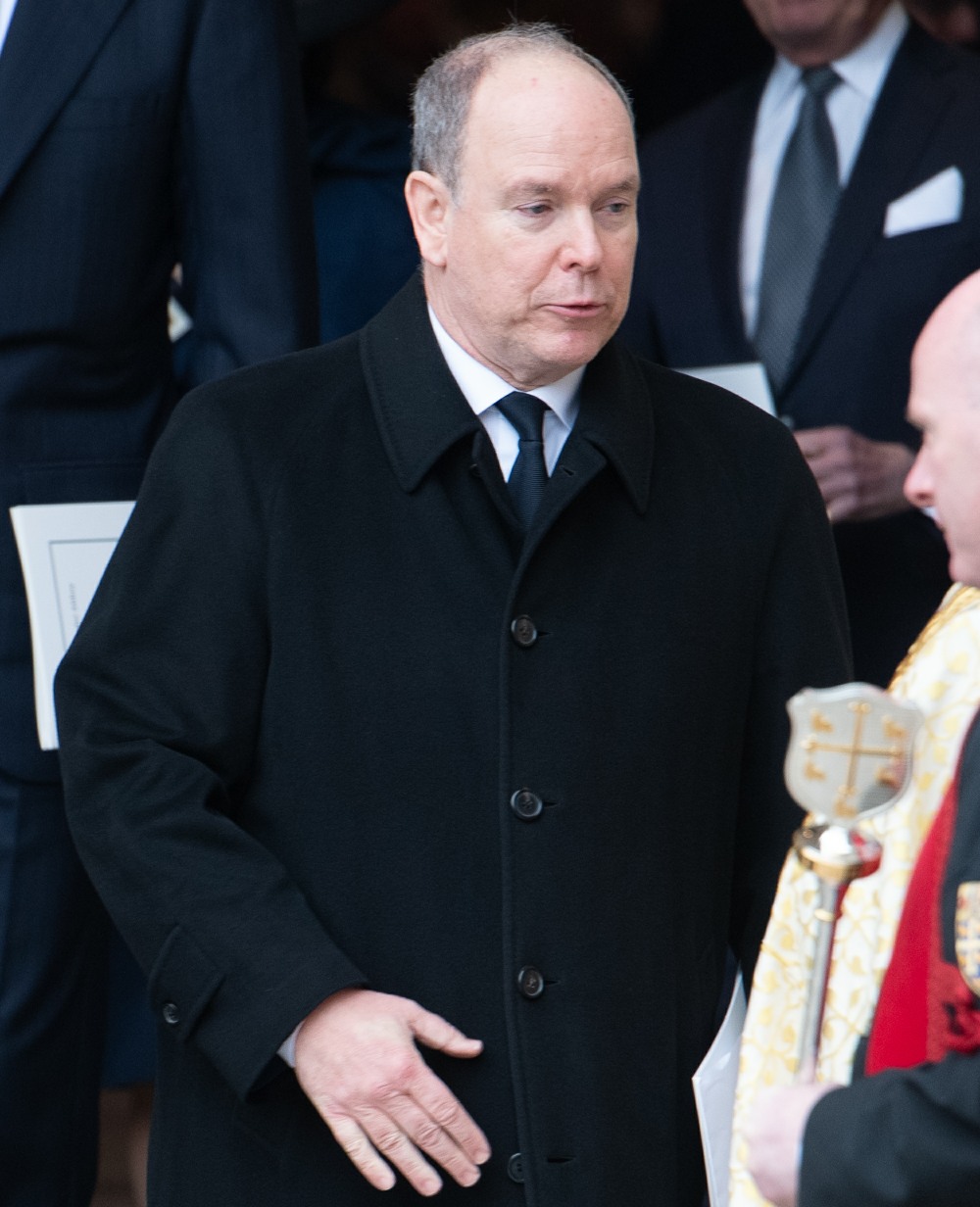 Photos courtesy of Avalon Red.

Prince Albert II of Monaco depart a Service of Thanksgiving for HRH The Prince Philip, Duke of Edinburgh at Westminster Abbey, London, England, UK on Tuesday 29 March, 2022.,Image: 673810549, License: Rights-managed, Restrictions: Please credit photographer and agency when publishing as Justin Ng/UPPA/Avalon., Model Release: no, Credit line: Justin Ng / Avalon
Prince Albert II of Monaco depart a Service of Thanksgiving for HRH The Prince Philip, Duke of Edinburgh at Westminster Abbey, London, England, UK on Tuesday 29 March, 2022.,Image: 673810566, License: Rights-managed, Restrictions: Please credit photographer and agency when publishing as Justin Ng/UPPA/Avalon., Model Release: no, Credit line: Justin Ng / Avalon
Prince Albert II of Monaco attends a Service of Thanksgiving for HRH The Prince Philip, Duke of Edinburgh at Westminster Abbey, London, England, UK on Tuesday 29 March, 2022.,Image: 673819410, License: Rights-managed, Restrictions: Please credit photographer and agency when publishing as Justin Ng/UPPA/Avalon., Model Release: no, Credit line: Justin Ng / Avalon