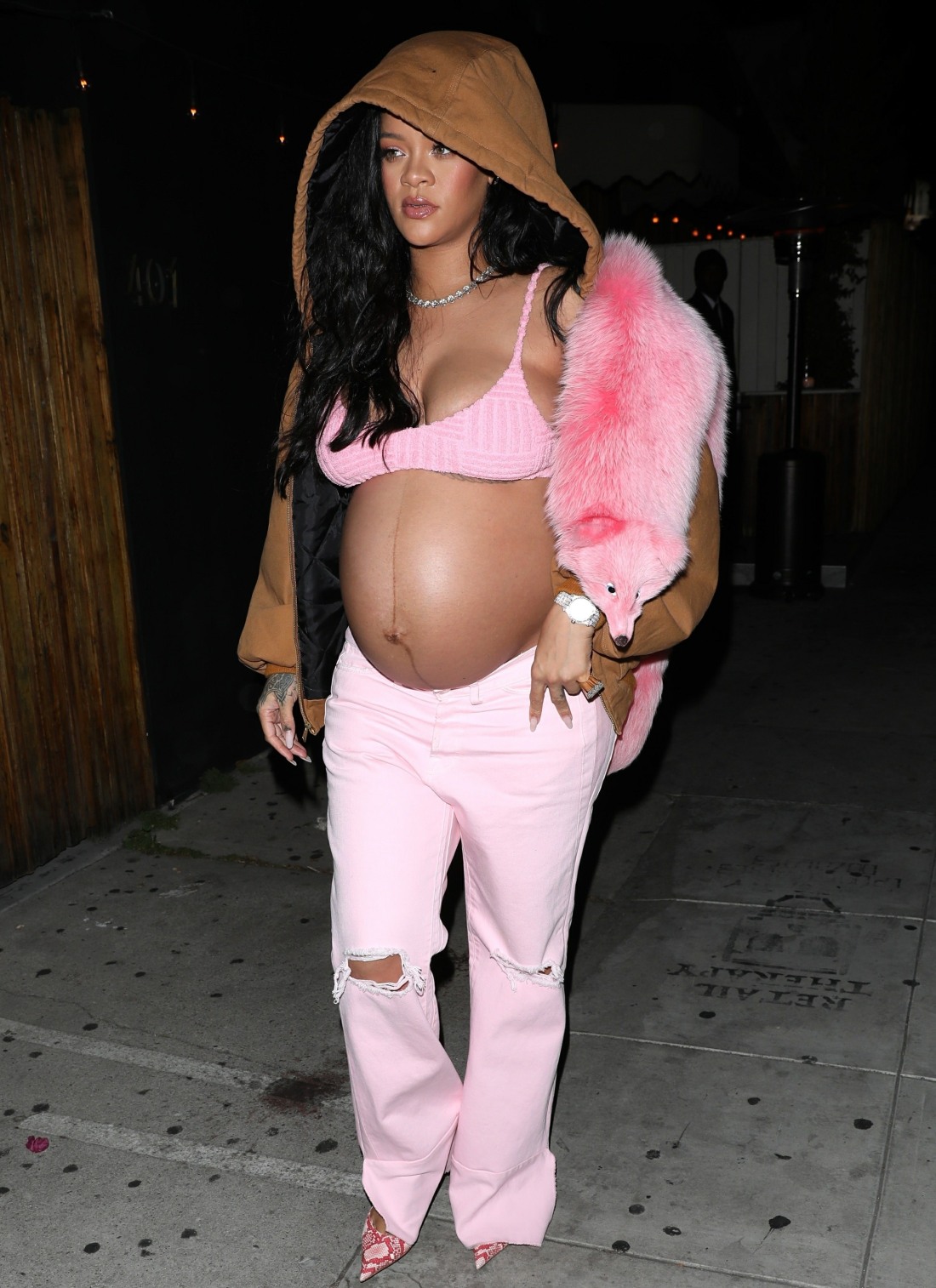 Do you believe that Rihanna has friends who would speak to Entertainment Tonight just hours after A$AP Rocky was detained, arrested and released on bail? I do not. Well, let me say this – I think anyone who knows Rihanna, anyone in her circle, is probably really worried about her right now, and maybe those people are talking to the press. Rihanna was with Rocky when he was detained at LAX. They had flown from Barbados to LA together, so she was there when it all went down and Rocky learned about the months-long investigation into his (alleged) assault with a deadly weapon. Now Rihanna's friend is speaking to ET:
Rihanna is focusing on her pregnancy amid the news of A$AP Rocky's arrest. A source tells ET, "This drama is the last thing Rihanna needs right now. She wants to be mellow, relaxed, and focused 100 percent on the arrival of her baby — not stressing out!"

The source adds, "This arrest was not something they saw coming."

Rocky, whose real name is Rakim Mayers, was arrested Wednesday morning at Los Angeles International Airport for assault with a deadly weapon (firearm) stemming from an alleged incident that took place in November 2021, the Los Angeles Police Department confirms to ET.

Prior to the "Goldie" rapper's arrest, the couple was spending time with the singer's family in Barbados. The pair was seen grabbing dinner, and Rihanna was also spotted cheering on the rapper as he rode jet skis. According to the source, the Fenty Beauty founder — who recently shared she was in her third trimester — was focused on having the baby in Barbados.

"Despite strong ties to New York, the plan was to make L.A. the home base once the baby came," the source says. "However, Rihanna wants to give birth in Barbados and spend the first few months with the baby there before coming stateside."
The thing I keep catching on is why did they leave Barbados in the first place? They just got there last Friday or Saturday? I understand that Rihanna wants to see her family, but that was a very short visit, especially given that Rihanna is in the final months/weeks of her pregnancy. People were definitely under the impression that Rihanna and Rocky would be there for a while. So why did they fly back? I genuinely wonder if someone set a trap for Rocky, especially given that the LAPD, ICE and Homeland Security had time to coordinate. As for Rihanna… as I said, I feel so sorry for her. She needs to just focus on nesting and being around people who love her and will protect her.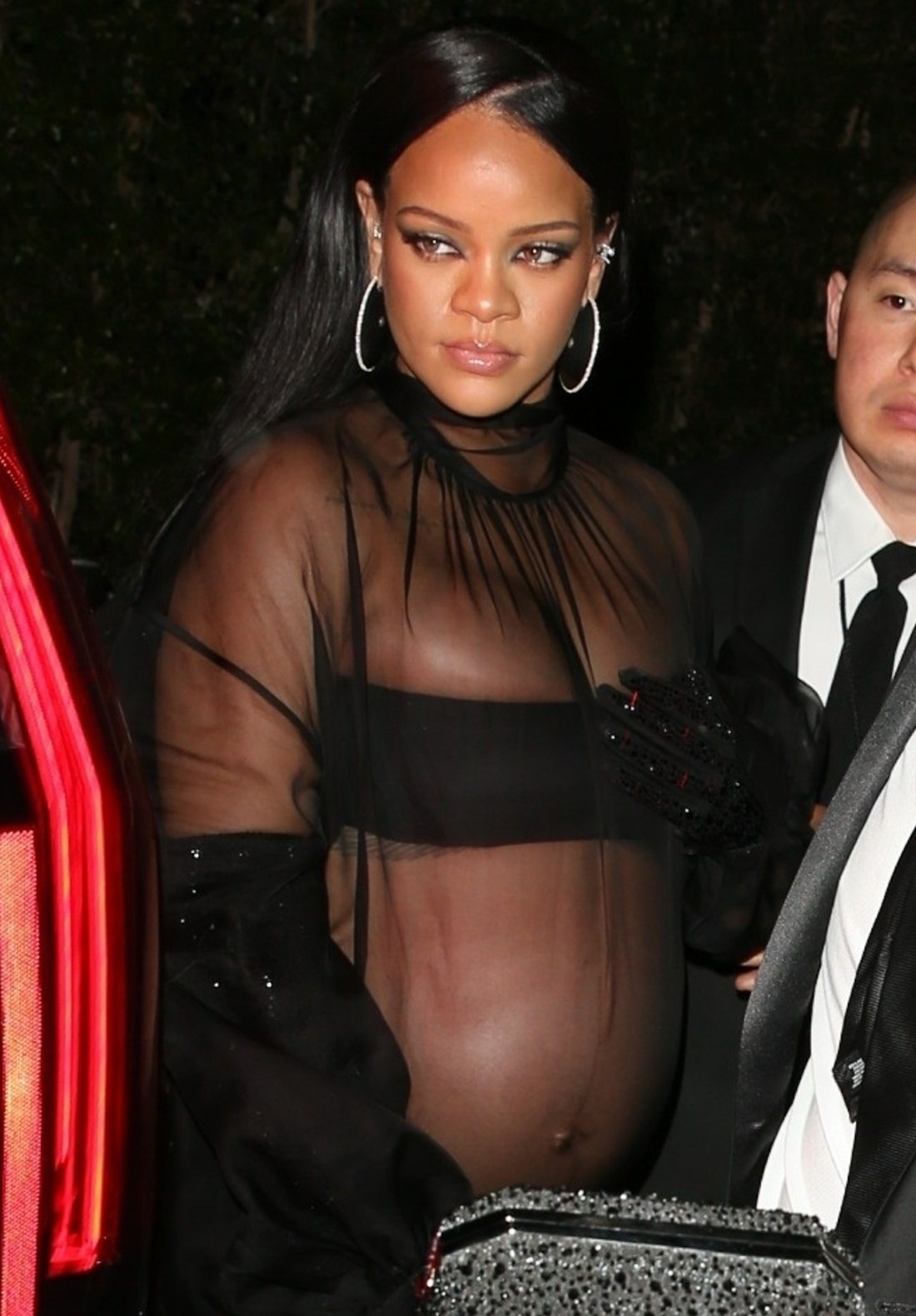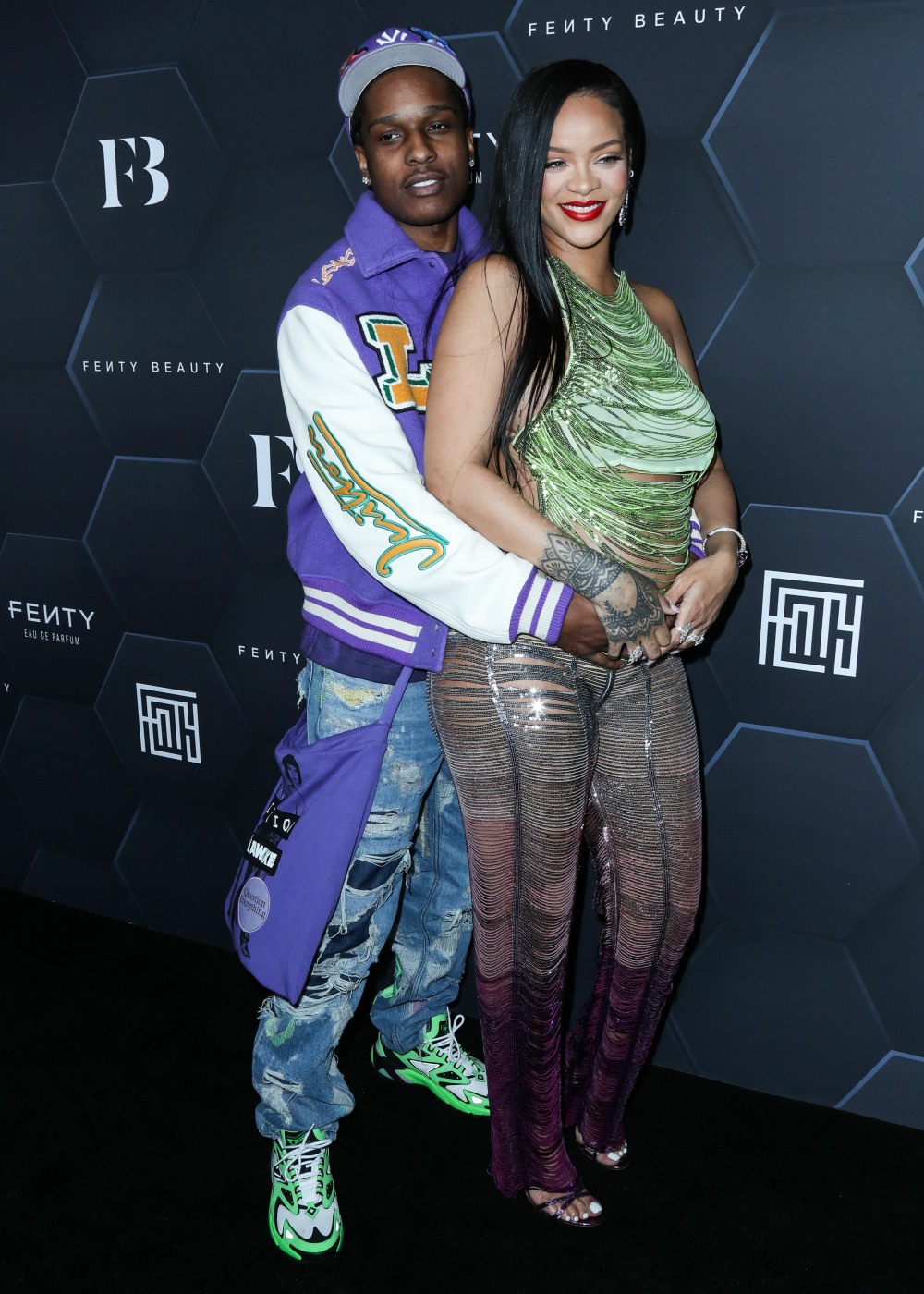 Photos courtesy of Avalon Red, Backgrid.