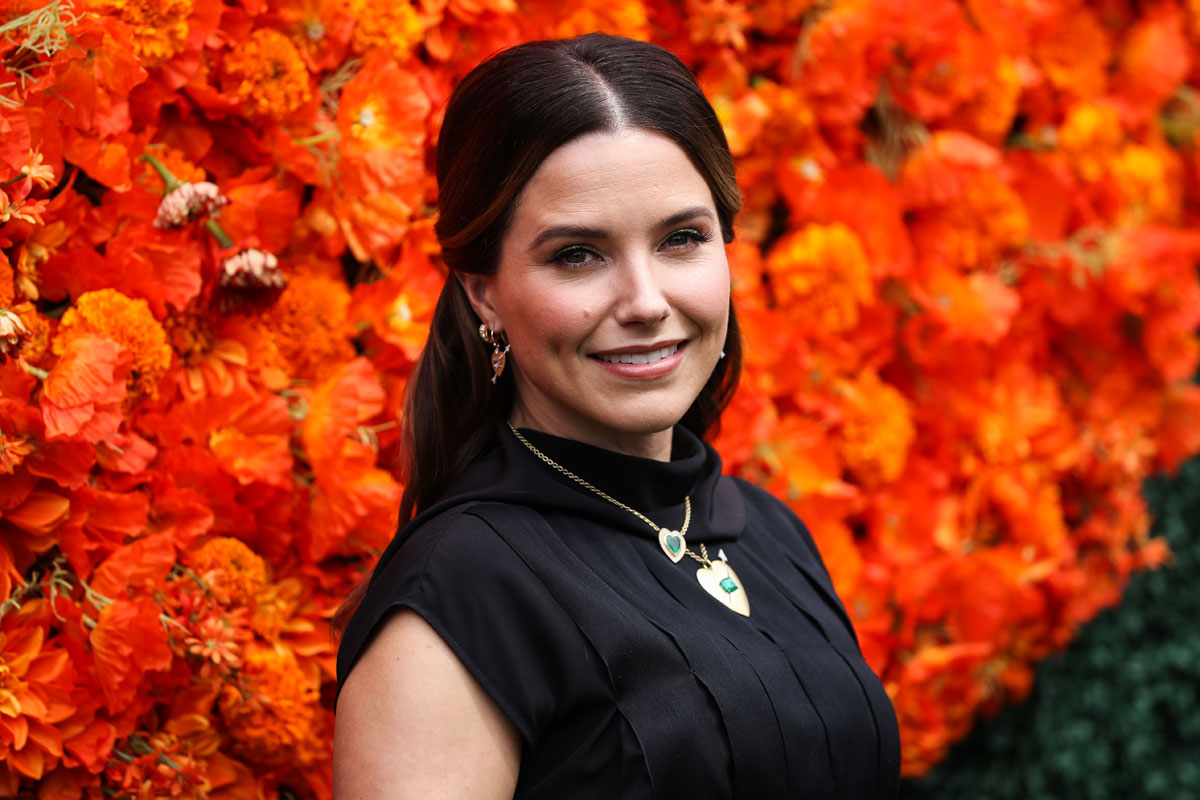 I like Sophia Bush. I really liked her character on One Tree Hill, most seasons of which I watched with my sister. I caught a bit of her on Chicago PD when that show would do crossovers with Law and Order: SVU  (I only have energy for one Dick Wolf franchise). And I'm planning to check out her latest show, but I haven't yet. The One Tree Hill set was completely toxic because of that pervy showrunner and the Chicago PD set was abusive as well. Sophia is now an executive producer on her latest show, Good Sam, and she's undoubtedly fostering a healthier work environment for herself and others. But even with the better environment, there are still long days of shooting involved. In a new interview with Yahoo!, Sophia talked about taking time for herself through pilates.
It was during the first season of filming her CBS series Good Sam that actress Sophia Bush realized she had "eviscerated any practices of self-care." Though Good Sam — which marks Bush's first time as executive producer — is "full of incredible humans" who strive for a "standard of excellence," the show's long days left little room in her schedule to have any "me time."

"I started to look at ways, since I couldn't change my schedule, to allow for myself to do more self-care — how could I bring self-care in?" Bush recalls for Yahoo Life. "I called one of my best friends who is an incredible pilates teacher and she signed me up to her portal and I started taking her 20-minute videos and saying, you know, if I can do 10 to 20 minutes of movement, even three days a week, it'll change how I feel in my body. I won't have back pain. I'll be breathing more deeply … and it worked."

Bush, who portrayed cheerleader-turned-fashion designer Brooke Davis on the CW's One Tree Hill for nine seasons, says that for her, taking care of her mental and physical wellness was all about fitting in better habits on her "stressed days." That includes drinking enough water, or spending less time reading the "brutal and devastating" messages from trolls on social media. That, she explains, made a "huge difference."

Yet even with these habits in place, Bush — who has long been an advocate for body acceptance — says that she's not always the picture of confidence. While it's not always easy to shake off bad feelings, Bush says she keeps in mind that there are "a lot of industries at play and a lot of money at stake in the world that all run on our feelings of being 'less than.'"

"To remember that that is something that has been orchestrated for profit, I think can be really helpful when we wonder why we feel that way or when we're down on ourselves or when we're being self critical," she notes. "Someone else's corporate scheme is not my responsibility to carry."

One place where Bush does want to see people take responsibility is in their sustainability efforts. The star is currently working with One Tree Planted, which is encouraging people to donate $2 in order to plant two trees, and its current partner, non-dairy milk brand Planet Oat.
In addition to being a decent actress and having a charming on-screen presence, Sophia just seems like a really good, kind person. She's been an outspoken activist on progressive issues for years, well before it was trendy to do so. She had a thoughtful and nuanced take on "The Slap" the night that it happened, when so many of her peers had really bad ones. And she never bad-mouthed her first husband, even though she certainly would have been justified in doing so. (Sophia is getting the last laugh though, she's on network dramas and he's in Lifetime/Hallmark movies). Actually, that's probably the most tabloid-friendly thing about her — the brief marriage and serial dating of costars — but that's over now because she got engaged last summer. It's probably nice to be with someone outside the entertainment world and they have similar interests.
It's clear that Sophia cares a lot about body image and setting a positive example for young women. Despite the industry's focus on appearance and being in the public eye, she takes care to encourage confidence and positive body image and set realistic expectations. When she talks about diet and exercise, she's always done so in the context of health and fitness instead of on losing weight. So her comments about pilates are in line with that because she's focused on better habits and the positive effect exercise has on the body. Pilates specifically isn't my jam, but I do agree with her that regular movement, even if it's just 10-20 minutes a day, makes a world of difference. My preference is running, HIIT, or a dance class, and I had to learn myself that even just 10 minutes is better than nothing and is easier to accomplish if I'm tired, busy, etc. Then of course, we all need rest days too.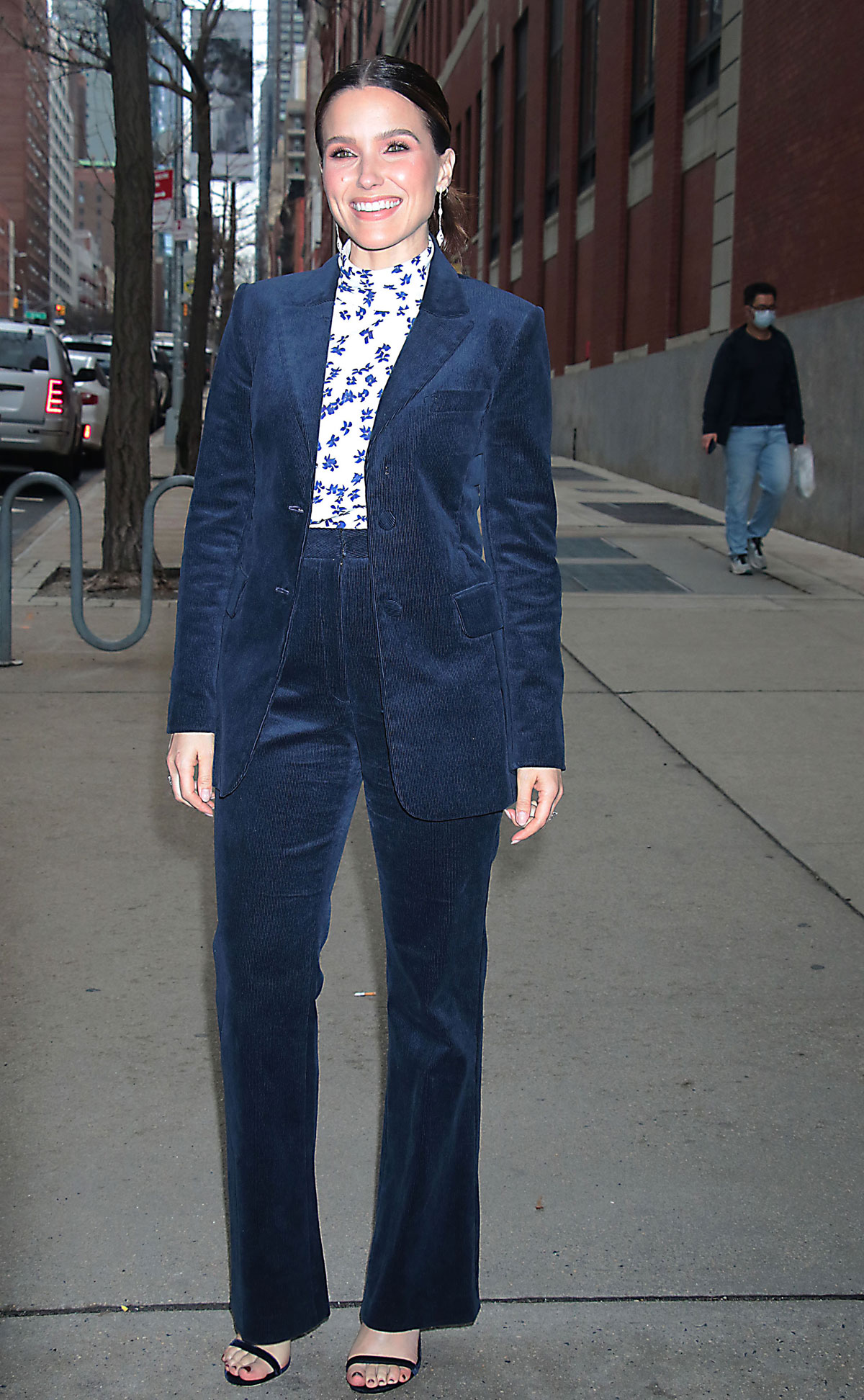 Photos credit: Avalon.red, Instar and via Instagram