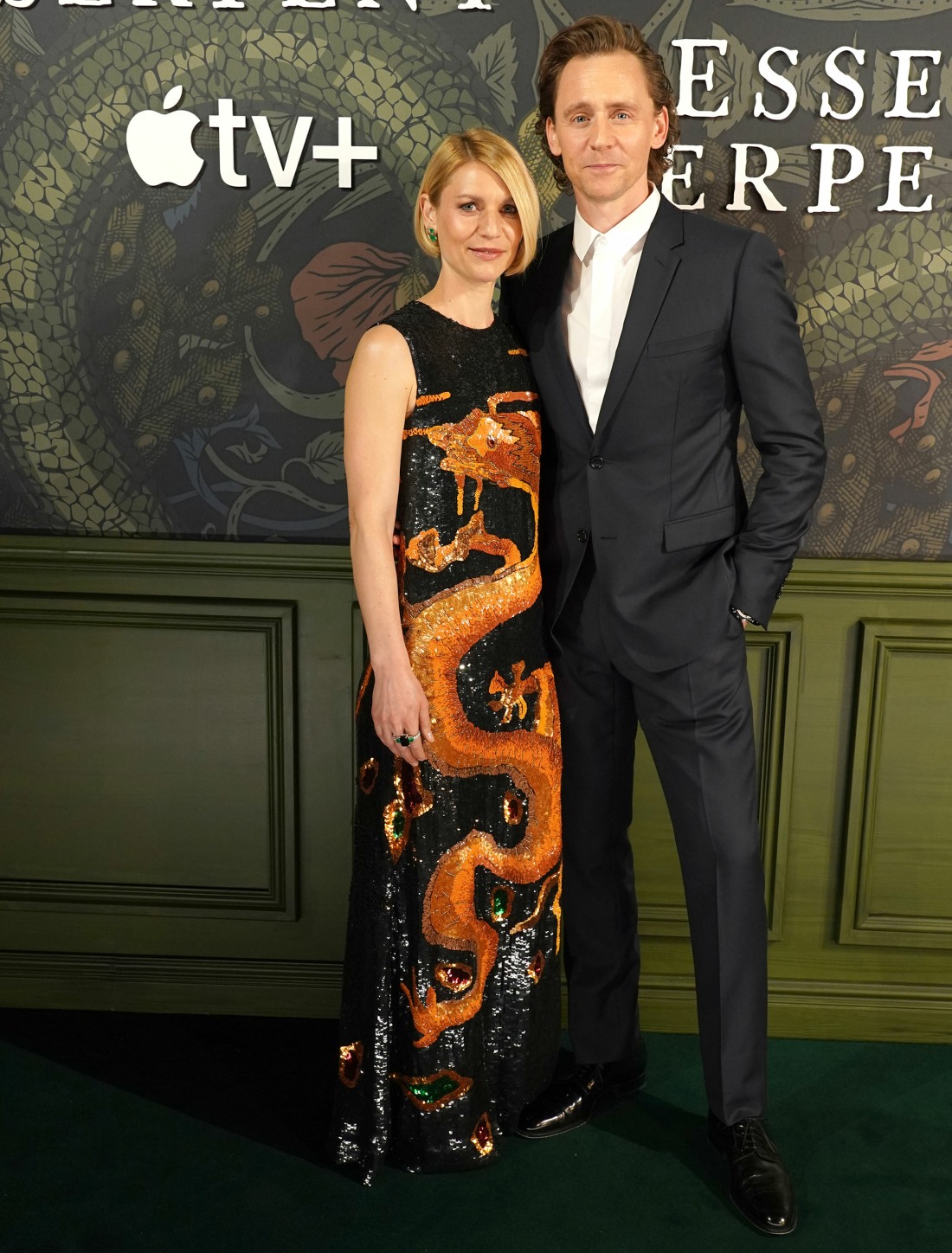 The Essex Serpent premieres on AppleTV+ on May 13. Do you think we'll get a trailer before the premiere? Because AppleTV hasn't released sh-t. We don't even have, like, a 20-second teaser or anything. The Essex Serpent was adapted from a book of the same name. The made it into a series starring Claire Danes and Tom Hiddleston, and it's set in the late 1800s. Claire plays a widow who moves from London to Essex and she becomes interested in the local story of a mythical creature called "the Essex serpent." Tom plays a dude named Will Ransom. If I'm being honest, these kinds of period dramas are right up my alley, so I'm looking forward to this.
Anyway, while AppleTV+ won't release a trailer just yet, they did have a screening/premiere event in London last night. Claire wore this spectacular Valentino dress!!! I love it. I would have enjoyed it on any carpet, but the serpentine design is so pleasing for this screening event. This is how to theme-dress and look great while doing so. She's not bashing us over the head with snakes and snake-shaped buttons.
Claire brought her man Hugh Dancy too, which is just a reminder that years ago, Tom Hiddleton would have been right up Claire's alley. She loves a slender Englishman. Tom looks nice too, but I find him too groomed or something. I can't put my finger on it… it's like he needs some scruff or his hair needs to be a tad longer, maybe? Anyway, he looks okay. Claire looks amazeballs.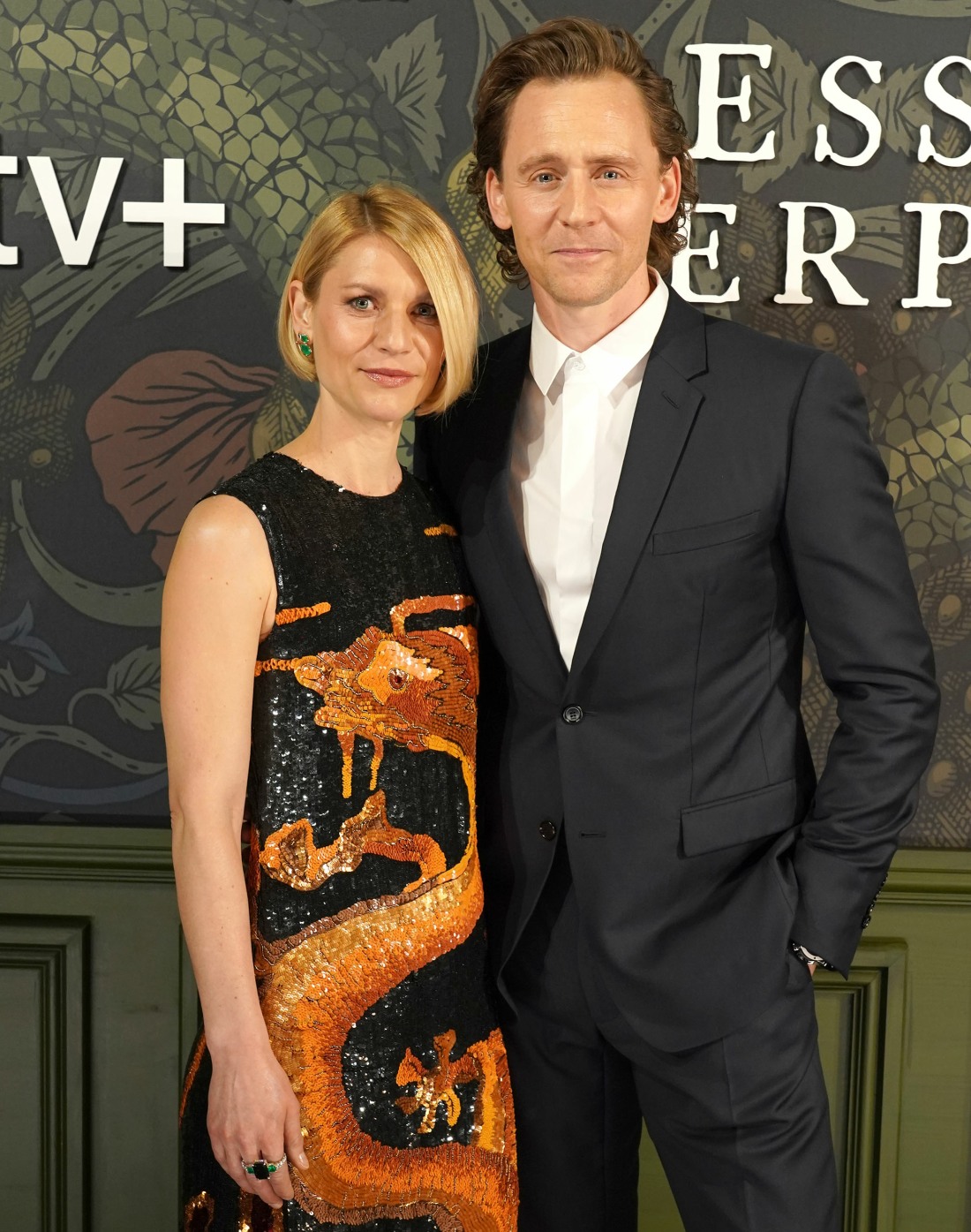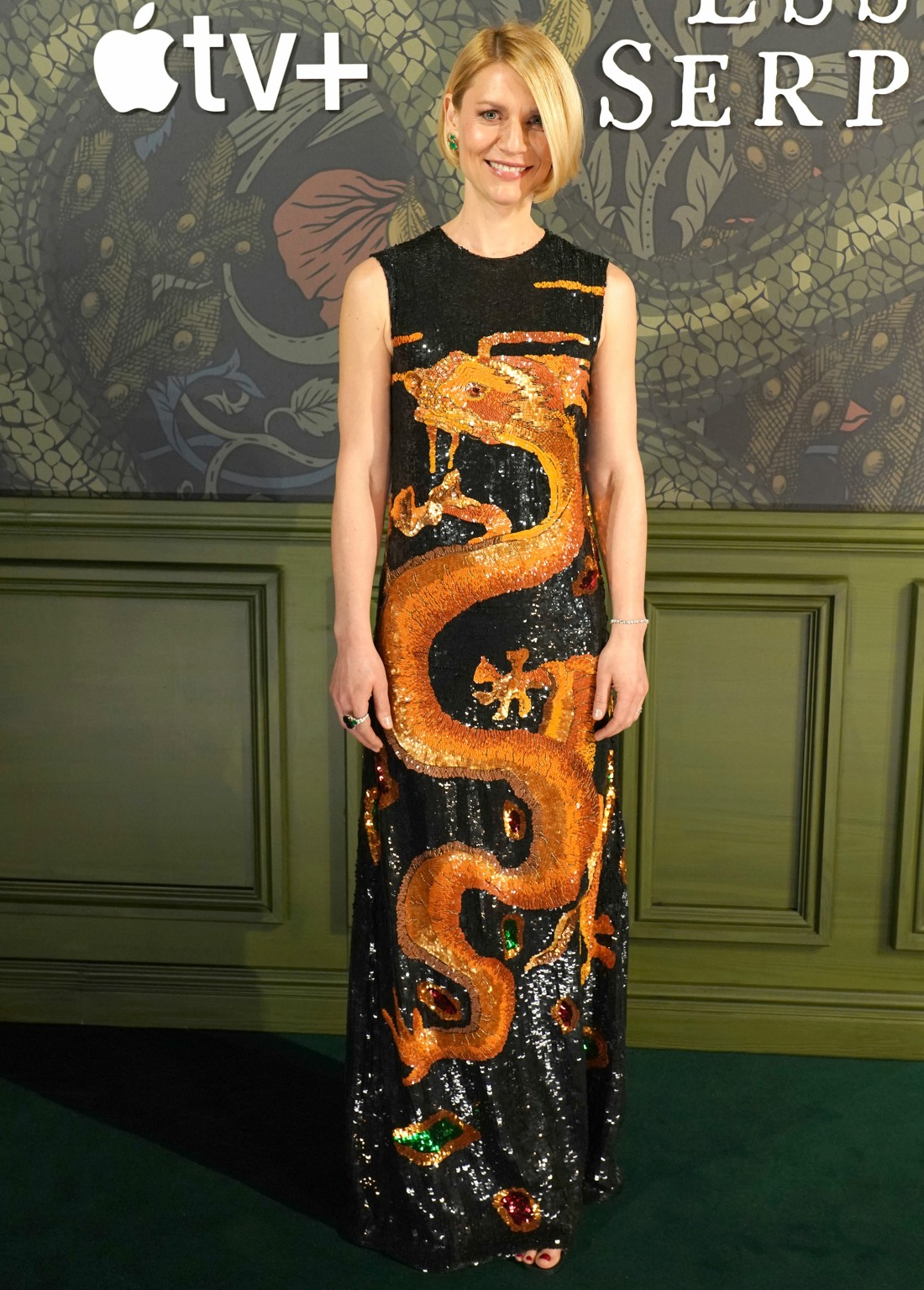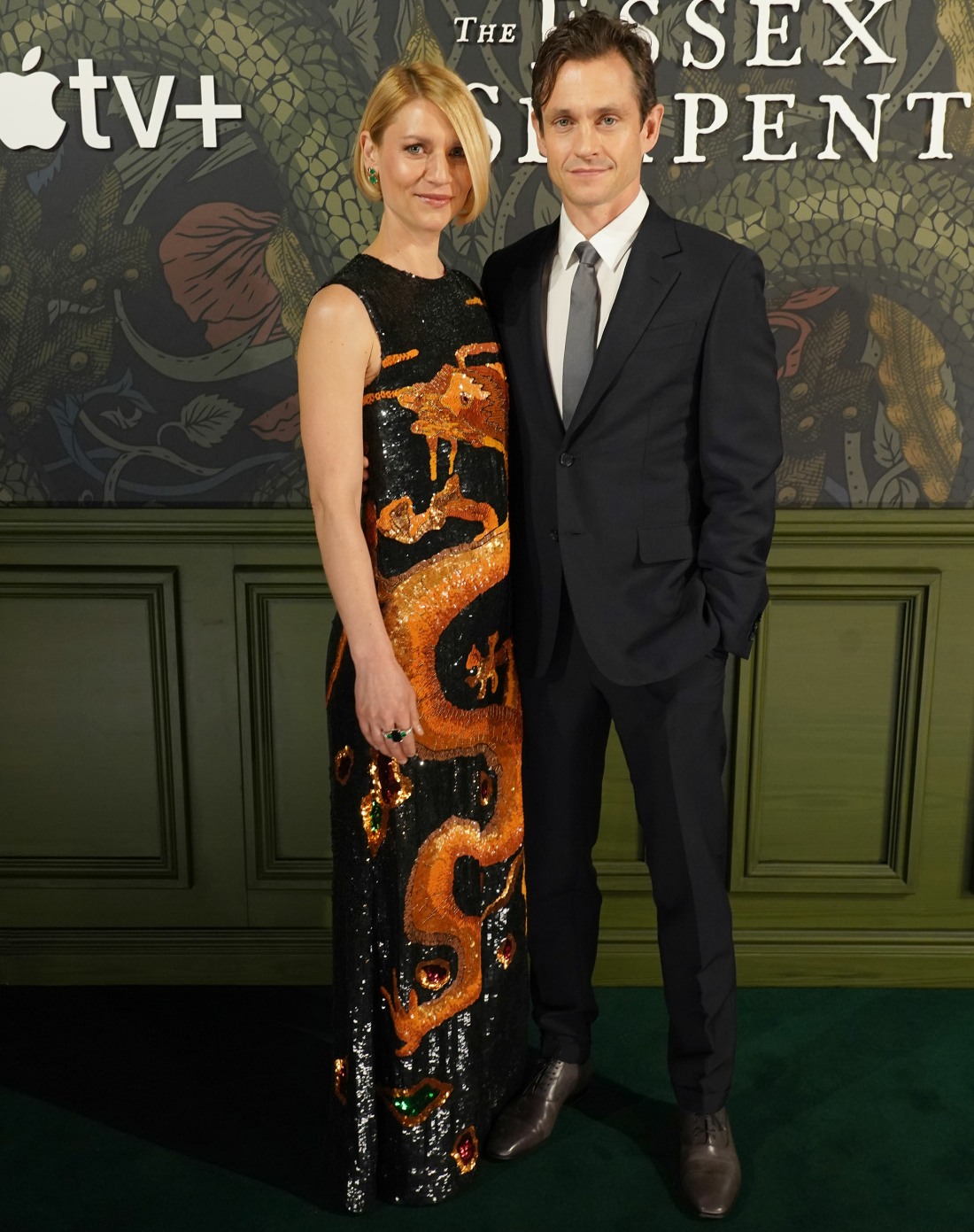 Photos courtesy of Instar.