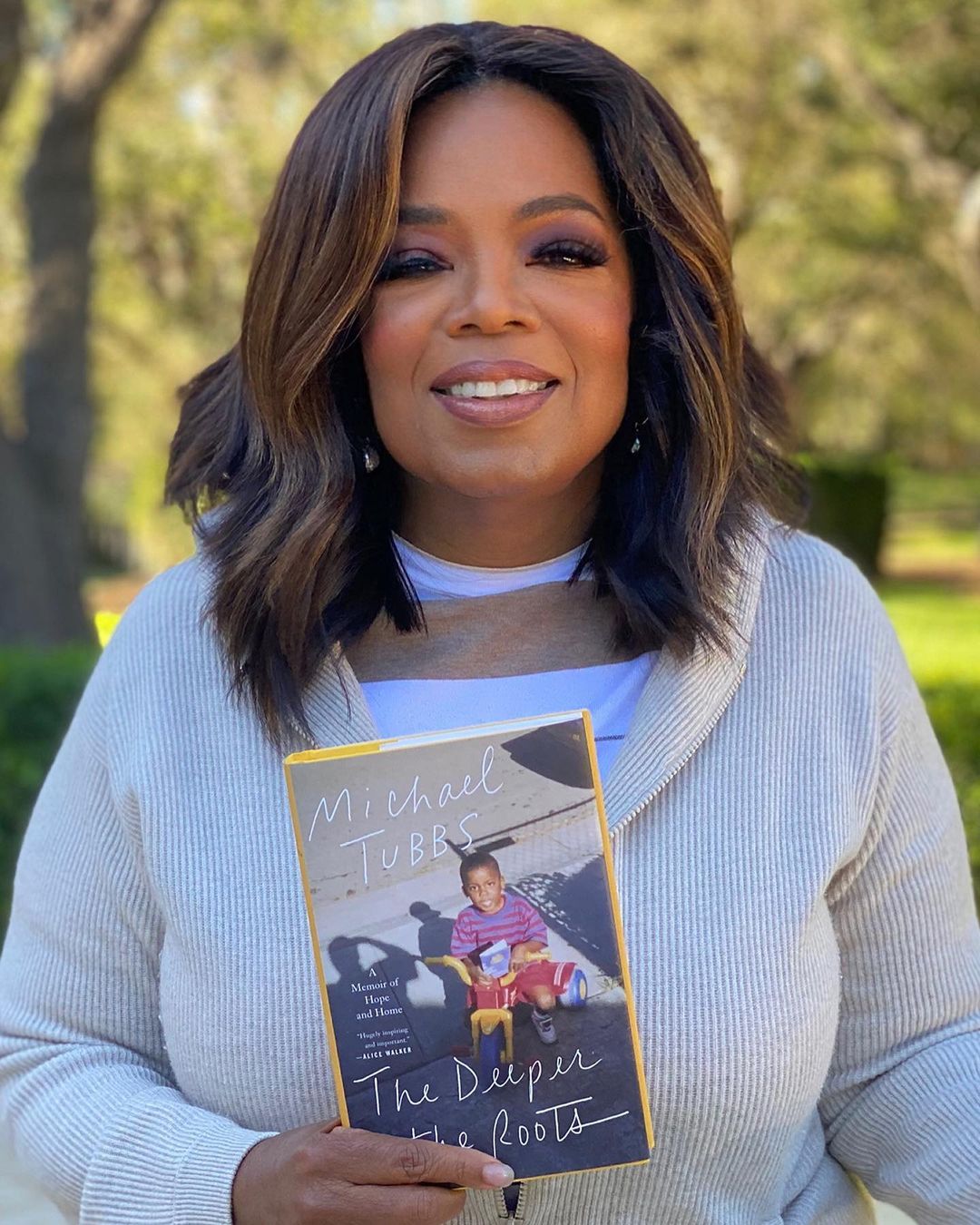 Oprah has a new interview with the LA Times to promote her Smithsonian Channel documentary The Color of Care, about how the pandemic laid bare the racial inequalities in the for-profit US healthcare system. We've heard that Oprah has been incredibly safe about the pandemic, she's been open about how careful she is and Gayle King has talked about it too. Oprah describes that in her LA Times interview in detail, saying that she didn't leave the house for nearly a year. Oprah's knowledge of how the covid pandemic disproportionately affected communities of color led her to create this documentary. She's careful to say that she knows she's privileged and that it gives her an advantage in seeking healthcare. Oprah has stratospheric wealth and fame. She said she was most surprised to learn that money and good health insurance do not protect against racial disparities in treatment. I'm reminded of Serena Williams' harrowing story of having to advocate for herselflost her father to covid earlier this year.
On the US handling of the covid pandemic
I am appalled, I am stunned. I don't recognize a country where you've lost nearly a million people and there hasn't been some form of remembering that is significant. Not at the opening of a speech or mentioning in a State of the Union. I mean that there hasn't been a communal gathering where there is acknowledgment that this has happened to us. Who are we that there is no acknowledgment, profoundly, in our society that we have lost our loved ones? And at times, we're not even able to bury our dead. Who are we that we don't recognize the significance of that acknowledgment?

On what she learned seeking a diagnosis
You need multiple opinions and you need somebody advocating for you. I don't care who you are. I would never go into a hospital by myself. Even as a person of note, with a name, I would never go into a hospital by myself. I would always have somebody go with me who's advocating for me. That's a hard, hard road to navigate by yourself, especially if you're ill.

Her biggest misconception about racial health disparities
I think my biggest misconception was that it was about health insurance, that it was about having access financially, and if you didn't have the money, then you couldn't get the care that you needed. What COVID laid bare is that inequities in so many other areas of your life also contribute to the major disparity when it comes to healthcare.

On masks no longer being required on planes
I just heard today that masks are being taken off the planes and people cheering. Well, that will not be me. I personally think it's too soon to be removing masks from planes. But that's what people choose to do. And if I were on a commercial plane, I would be one of the people who would still be wearing my mask. And I would be one of the people still wearing my masks in an enclosed building with people who I didn't know if they were or were not vaccinated. But that is just me. And I certainly accept that there are other people who disagree. I'm OK with that as long as I can wear mine. And so people who look at me cross-eyed when I do, OK.
I appreciate Oprah for being unapologetically outspoken about deeply important issues like the pandemic and the treatment of Black Americans and for creating this documentary. She's so right that it's too soon to be removing masks in enclosed spaces, and that it's appalling that a million people have died (officially, I'm sure it's more) from covid yet that we're not remembering them in a more significant way. The Biden administration tried, they had a lovely ceremony early last year, before the vaccines were widely available and when the death toll was at 500,000. There were white flags on the National Mall from September 17 to October 3, 2021, commemorating the then-600,000 victims. Would there even be enough room for a million flags? We need a monument at least.