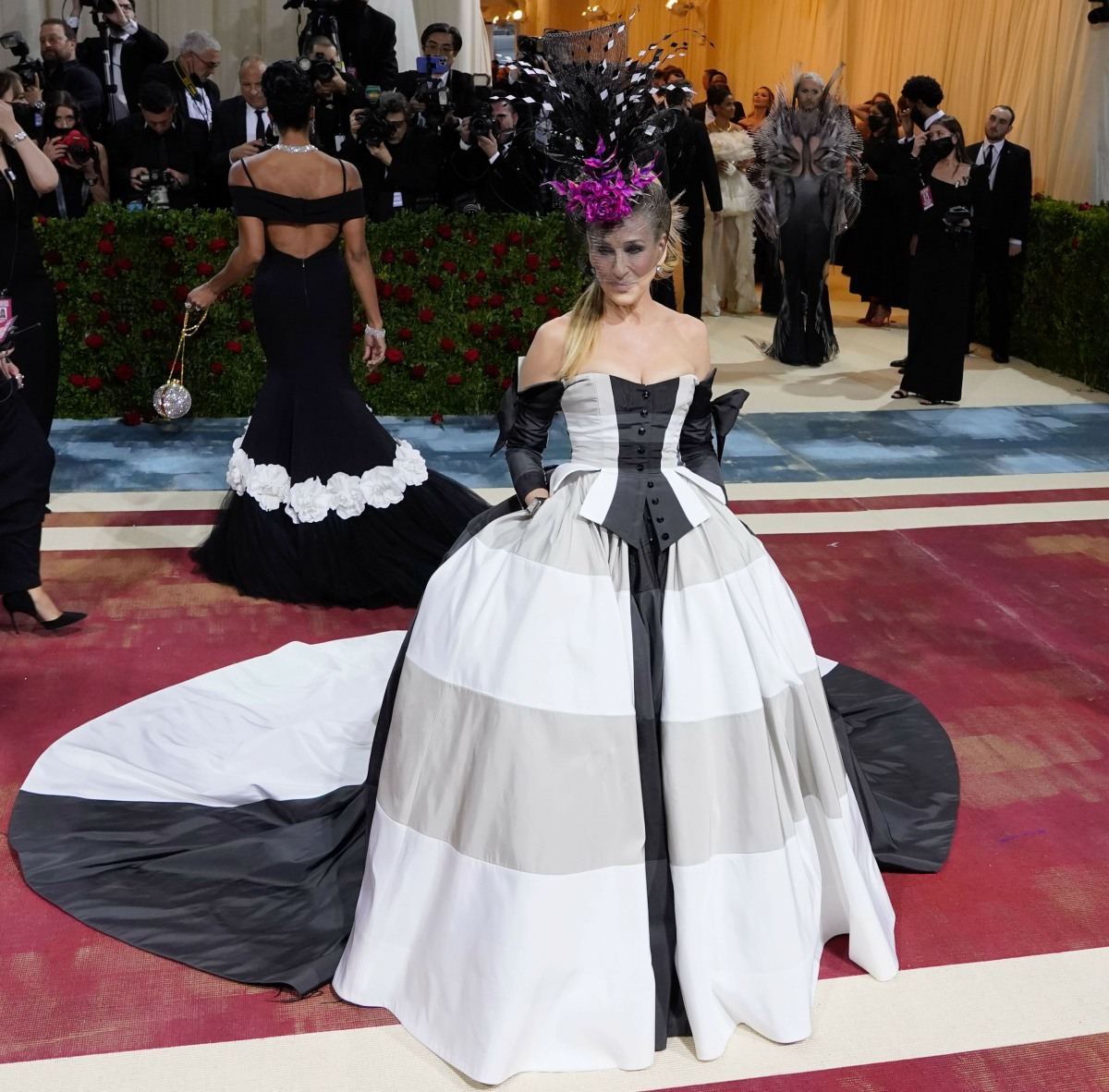 Say what you will about Sarah Jessica Parker, but she gives a crap about the Met Gala and the gala's themes. We can fight with her about how she interprets the themes and how she tends to go overboard, but I can't fault her for caring. SJP wore Christopher John Rogers, a look which absolutely veers towards looking like a costume. This would be perfect on Bertha Russell on The Gilded Age. So that's how SJP interpreted the theme – to wear an actual costume based on The Gilded Age. And I can't fault her for it, it's actually really cool? She also wore so many hairpieces!!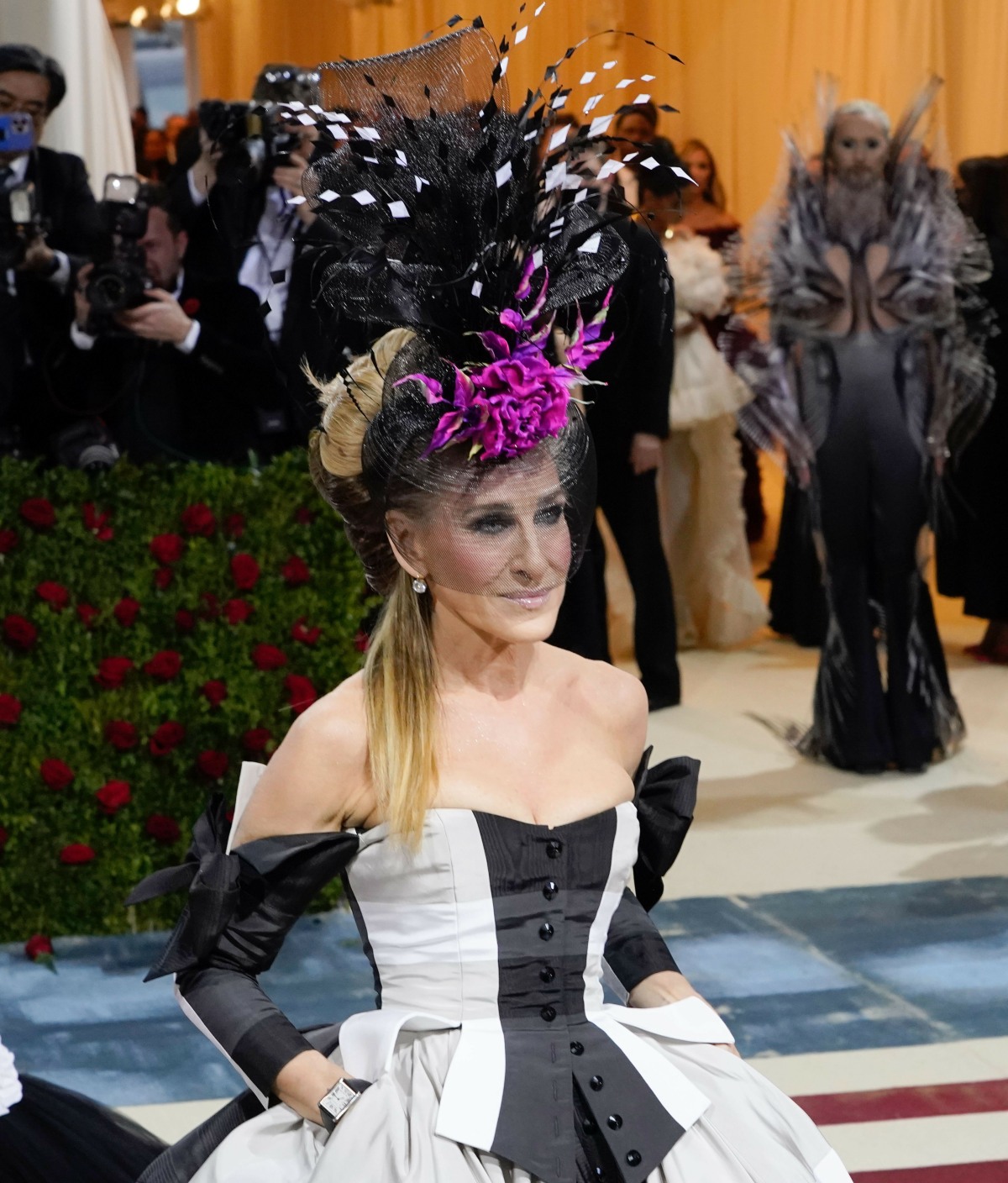 Olympian Chloe Kim wore Giambattista Valli. I love this? It's a big dress, it's glamorous, the vibe can easily be interpreted to gilded glamour. It's cool to see her at this event too.
Wendi Deng wore Giambattista Valli feathers. I mean… it's fine?
Amber Valletta in Azzaro. I genuinely think she nailed it.
Seeing how Anna Wintour interpreted her own Met Gala theme is always pretty interesting, because she always just wears Chanel and doesn't really give a sh-t about the theme. So it was this year. Her interpretation of the theme was Chanel feathers and a tiara.
Photos courtesy of Getty, Avalon Red.

Sarah Jessica Parker attends The 2022 Met Gala Celebrating "In America: An Anthology of Fashion" at The Metropolitan Museum of Art on May 02, 2022 in New York City,Image: 688275136, License: Rights-managed, Restrictions: , Model Release: no, Pictured: Sarah Jessica Parker, Credit line: – / JPI Studios / Avalon
Sarah Jessica Parker attends The 2022 Met Gala Celebrating "In America: An Anthology of Fashion" at The Metropolitan Museum of Art on May 02, 2022 in New York City,Image: 688279679, License: Rights-managed, Restrictions: , Model Release: no, Pictured: Sarah Jessica Parker, Credit line: – / JPI Studios / Avalon
Sarah Jessica Parker attends The 2022 Met Gala Celebrating "In America: An Anthology of Fashion" at The Metropolitan Museum of Art on May 02, 2022 in New York City,Image: 688281081, License: Rights-managed, Restrictions: , Model Release: no, Pictured: Sarah Jessica Parker, Credit line: – / JPI Studios / Avalon