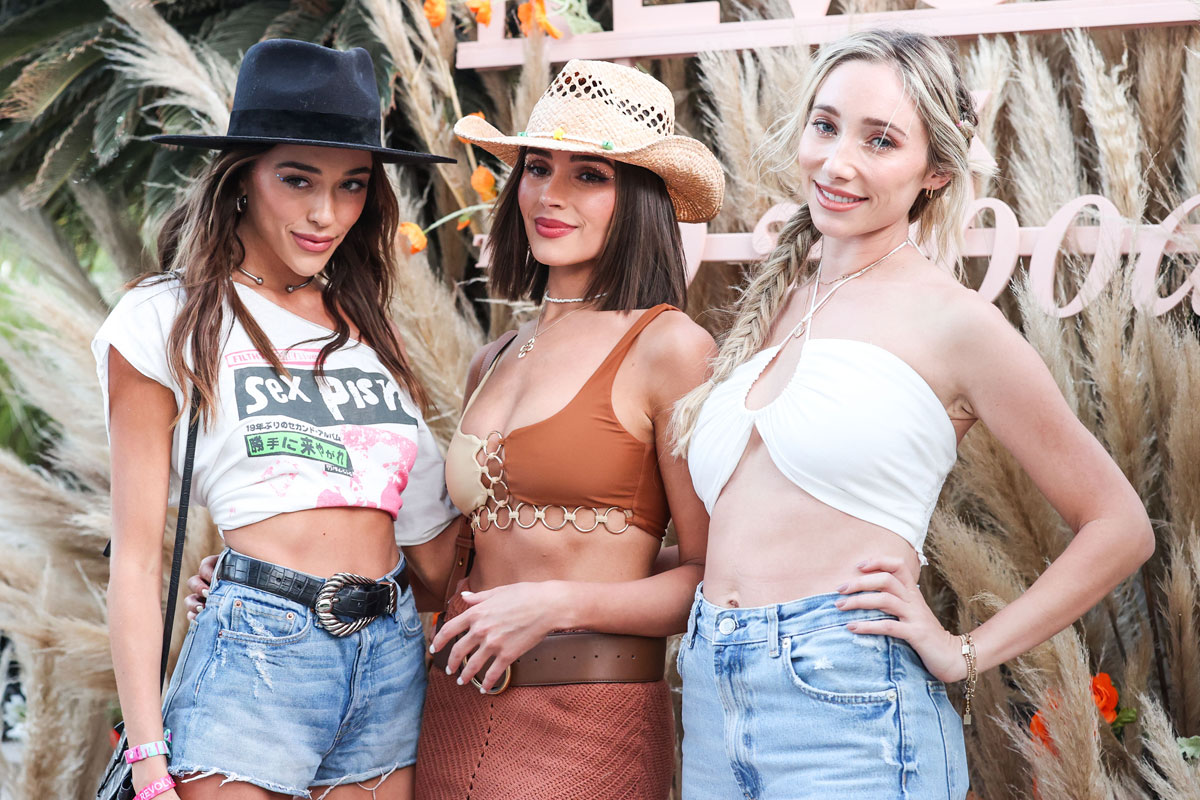 This news isn't that surprising. A week ago, The Cut reported that a lot of people who attended Coachella last month were saying on social media they have "Coachella cough." They said it was from days of breathing the dusty, desert air, but The Cut thought it sounded like covid and honestly so did I. Turns out it was actually covid. Coachella covid cough. Surprise, surprise.
COVID-19 cases have jumped up 139% in the last two weeks in Riverside County, California, after hosting the 2022 Coachella Valley Music and Arts Festival for two weekends.

Riverside County, which is home to Indio, the location of the annual festival, has seen cases increase by 139% in the last 14 days for an average of 202 new cases a day, according to data compiled by The New York Times.

The weekly report from the Palm Springs Wastewater Treatment Plant also shows that the concentration of COVID-19 in wastewater samples have jumped up in the last week, going from an average of 360,433 copies to 617,875. The plant called it a "significant jump." The majority of cases are caused by the omicron variant.

Hospitalizations and deaths due to COVID-19 have remained low, with hospitalizations going up by just 3% in the last two weeks and an average of 0.7 people dying from the virus a day in Riverside.

Coachella attracted an estimated 750,000 people to the California desert for the festival, which took place over two weekends; April 15 to 17 and April 22 to 24. This was the first year back after the 2020 and 2021 festivals were canceled due to the pandemic.

The festival is held outside, but did not require proof of vaccination, testing or masks for attendees. And throughout the two weekends, many brands like Revolve and Spotify hold their own parties at homes and venues in the area.

On the Coachella site, the festival's parent company, Goldenvoice, warned that attendees could contract COVID-19.

"There is an inherent and elevated risk of exposure to COVID-19 in any public place or place where people are present and there is no guarantee, express or implied, that those attending the festival will not be exposed to COVID-19," they said.

PEOPLE has reached out to Goldenvoice for comment.

The Stagecoach country music festival brought around 80,000 people to Riverside again this past weekend, and had also dropped all COVID safety precautions.
So were influencers trying to rebrand covid or were they really that clueless? Obviously the latter, but I keep almost typing covid instead of Coachella so they have a point. The California county where Coachella was held had a 139% case increase in the last two weeks. That's 202 new cases per day. And that's just where Coachella was held and doesn't account for all the places the 750,000 festival attendees will return home to and where covid will presumably continue to spread. Ugh, great. And there was another festival in the area after Coachella ended, but it drew far fewer attendees.
I suppose, as Vanessa Hudgens would say, this was like, inevitable? (I actually really like her, but that video will always be the most ridiculous thing she's done). No, but seriously, what did they think would happen? Even though it was open air, people pack in tightly at concerts and there were no precautions or vaccination/testing requirements whatsoever. And the private brand parties, which likely included indoor areas, probably didn't help much either. I hope Coachella was worth it. It wouldn't be for me. I was thinking about going to Gov Ball this year, and this news worried me, but I checked their website and they are requiring either vaccinations or a negative covid test, so they're already ahead of Coachella in that regard.
Picture note by CB: No offense to Olivia Culpo, Dutch model Romee Strijd or actress Kathryn Newton! I just searched on "Coachella" in our photo agency, Avalon.red, and these pictures came up. Crowd photos credit Getty