It turns out that what many suspected is true: Vin Diesel is the reason that Justin Lin quit 10 days into filming of Fast X. Justin directed five of the franchise's nine films, including the most recent movie. He was supposed to direct the final two films of the franchise, but abruptly quit due to difficulties with Vin.
Like The Rock alluded to in his past shade, Vin was apparently difficult on set in the expected ways: he showed up late and didn't know his lines. But, as a producer Vin also had a lot of say in the script. I wrote last week: "Not saying this specific incident had anything to do with this latest news, but just last week Vin posted about issues he had with an early draft of the script so maybe something similar boiled over." And it seems like that's pretty much what happened.
Justin Lin quit as director of "Fast 10″ because star Vin Diesel is so difficult, according to a source with knowledge of the situation.

Though filming had already begun, Lin, who directed five of the "Fast & Furious" films, abruptly quit last week without explaining why and without a replacement.

"I've never seen anything like it. Lin's giving up $10 or $20 million," one veteran producer who is not involved in his film said.

"Diesel shows up late to the set. He doesn't know his lines. And he shows up out of shape," my source tells me.

A spokesman for Lin had no comment and a rep for Diesel did not get back to the Daily News with a comment.

Dwayne "The Rock" Johnson quit five years ago, after making four "Fast & Furious" movies with Diesel.

"Some conduct themselves as stand-up men and true professionals, while others don't," he said at that time.

"The ones that don't are too chickens— to do anything about it anyway. Candya–es."

Instead, Johnson starred with Jason Statham in the spinoff, "Hobbs & Shaw."

"No one is dissing Vin Diesel on the record, but everyone knows," said my source.

Diesel's silent co-stars include Jason Momoa, who plays the villain, plus Michelle Rodriguez, Tyrese Gibson, Chris "Ludacris" Bridges, Jordana Brewster, Charlize Theron and Brie Larson.

Variety reports the search for a new director could be costing Universal $600,000 to $1 million per day, as it pays to keep key crew and cast members in limbo.
The Hollywood Reporter had further details on the conflict between Vin and Justin, including a timeline. The script was, in fact, the breaking point. Justin handled the writing and believed it was final going into filming, but the studio still planned to send a writer to set to polish up some dialogue. And Vin constantly had notes. Things boiled over on April 23, when a meeting where Vin had new notes turned into a "major disagreement" that "ended with a slammed door." After that, Justin was done, saying the movie wasn't worth his mental health, and by April 25th he'd reached a settlement with the studio to exit production. He's likely losing a lot of money by exiting, but like he said, it's not worth his mental health. It's been frequently reported that Justin will remain as a producer, but Lainey Gossip pointed out that likely refers to the extensive development and pre-production work he put into the movie. Also notable: THR says that a lot of the crew worked with Justin on F9 and wondered if they should leave too, but he gave his blessing for them to stay. It's a small point in the story, but I think that speaks to set conditions, allegiances, and Justin's character.
The way the script writing process is described in the THR article sounds incredibly frustrating and that probably accounts for more of the conflict with Vin than him showing up late. Apparently Vin had a lot of say in the script, which was unusual, and it was constantly changing up until the last minute. "Insiders say writers would pen action sequences and Diesel would say 'yes' or 'no' to them, leaving to the director the job of making them fit. Or not, if Diesel changed his mind." Basically, he thought he could do the writers' job better than they could. But there was also a lot of pressure from the studio with F9 failing to meet expectations due to its pandemic release. The THR story goes into way more detail, but the sense I'm getting is definitely that Vin was the main issue and breaking point for Justin, but the studio didn't make things any easier. No one is talking from either Justin's or Vin's respective camps. "A Universal spokesperson told THR: 'Any creative differences leading to Justin Lin's exit were with the studio, not with fellow producers, cast or crew.'" Universal has found a new director: Louis Leterrier, who has the right experience from Clash of the Titans and the Transporter movies.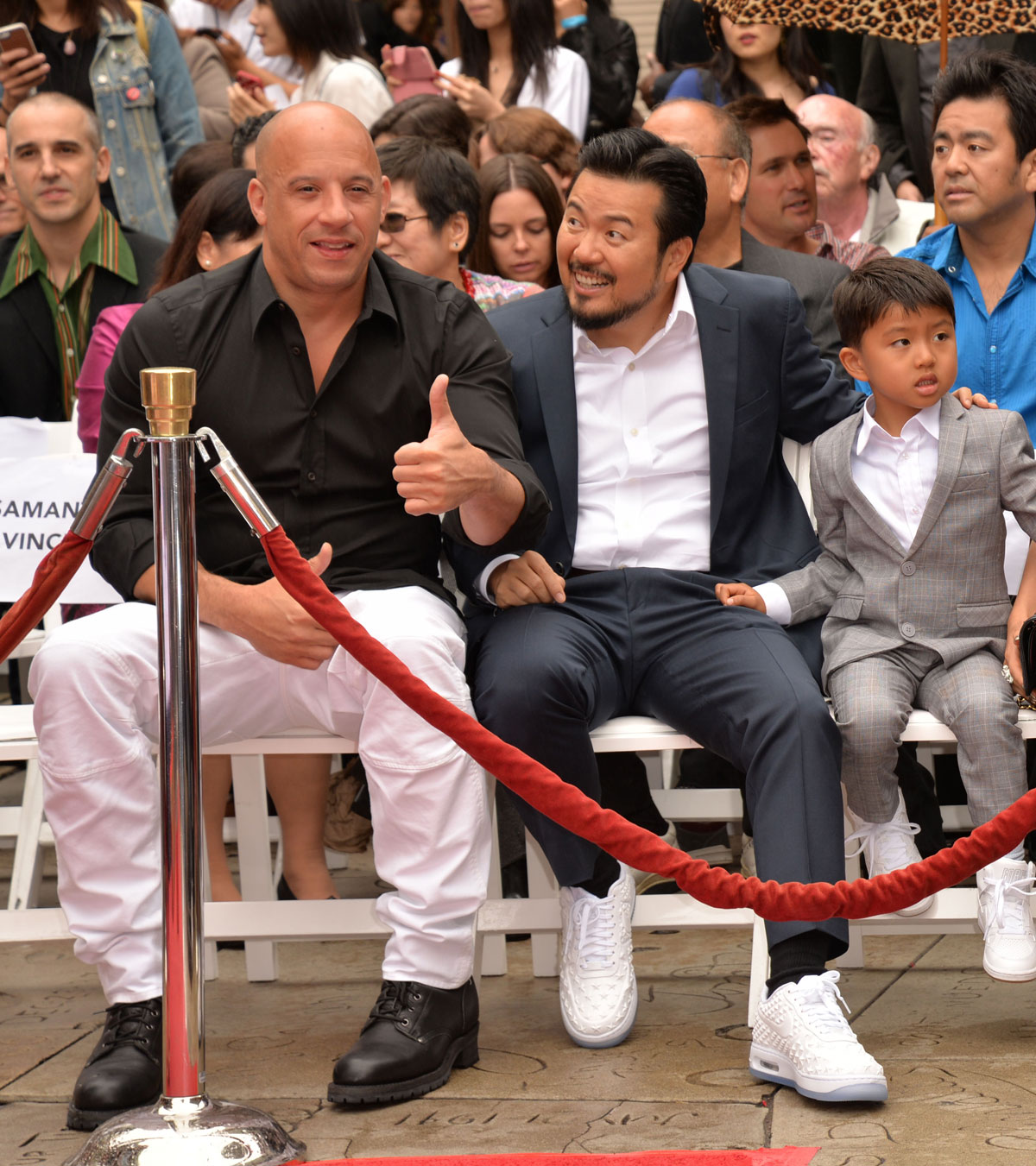 Photos credit: Avalon.red and Getty Images