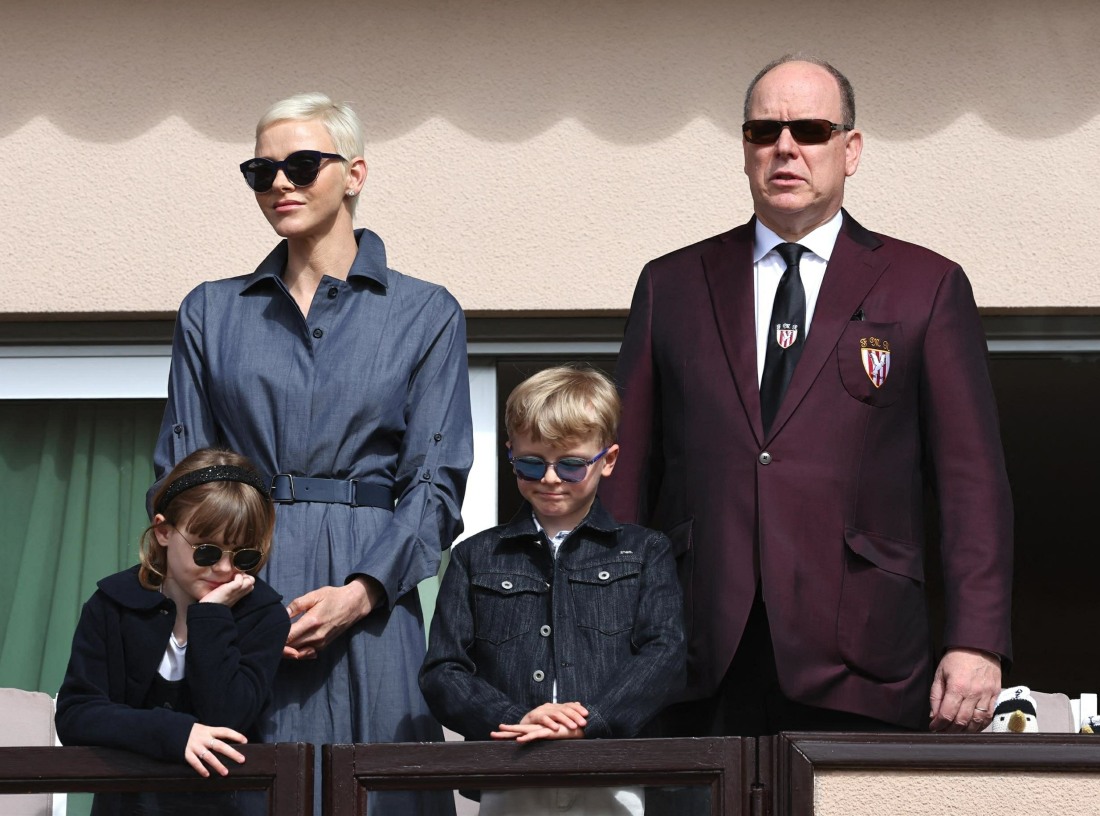 Two weekends ago, Princess Charlene made her first public appearance in months. She attended a racing event in Monaco with Prince Albert and their kids. She looked sad and unhappy. She debuted her platinum pixie cut there and I thought it was cute. Well, Charlene made another public appearance on Saturday, May 7th. Charlene, Albert and their kids attended the Saint Devote Rugby Tournament for kids. The event is actually sponsored by Charlene's foundation, so this is technically "her" event.
Charlene honestly seemed a little bit happier this weekend? She looked so, so sad two weekends ago, but she seems happiest around children. I think it's notable that her kids, Gabriella and Jacques, seem sort of fine? They're fine with both mom and dad. And the little rugby players seemed to brighten Charlene's mood. Now, she still looks like she wants to vomit whenever she has to stand close to Albert or acknowledge him in any way.
Her dress in these photos is Akris. Pretty. Her hair looked cuter two weekends ago though!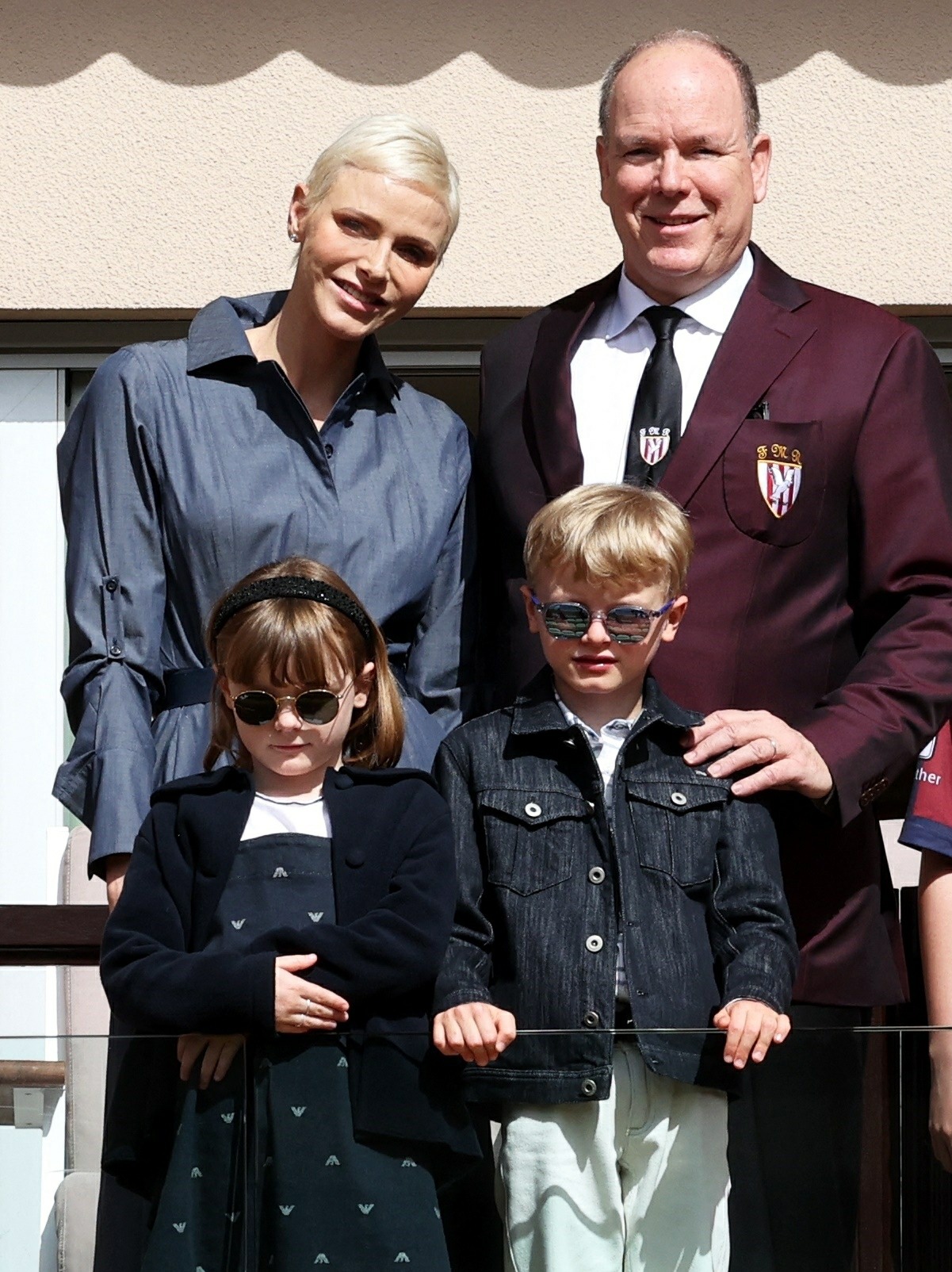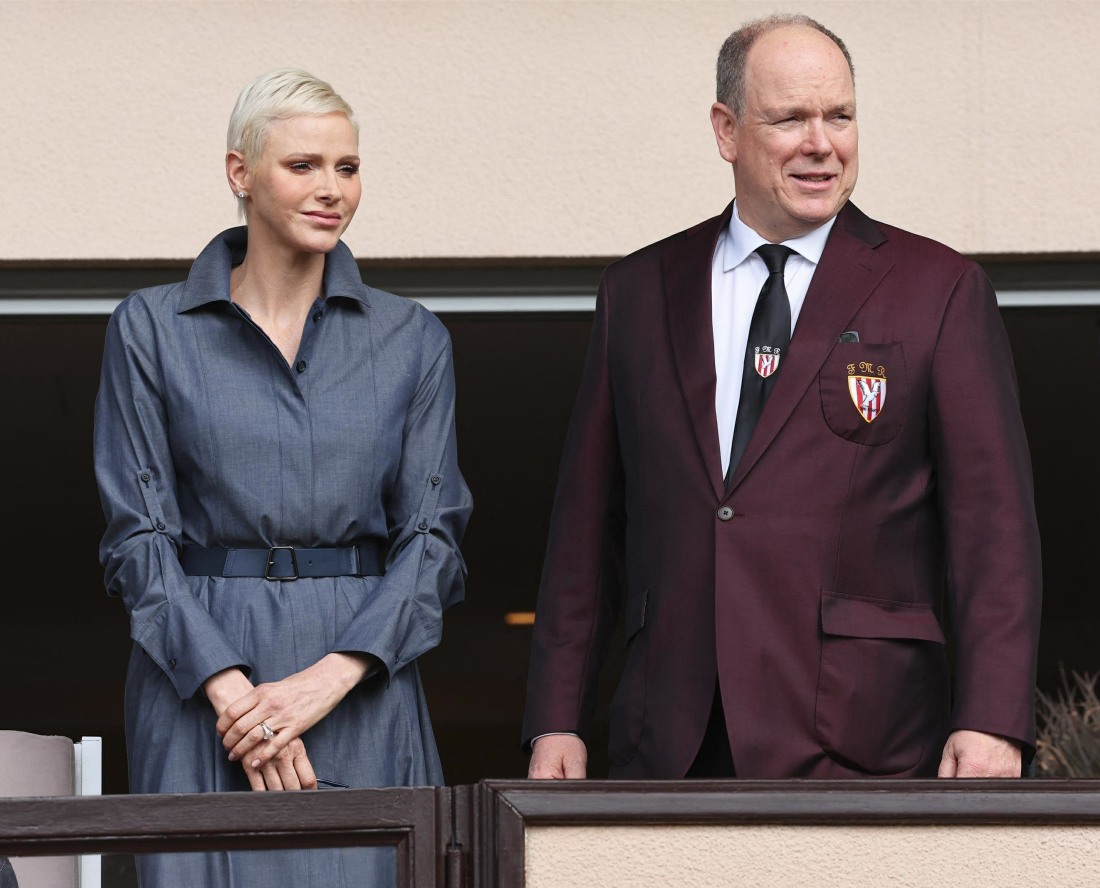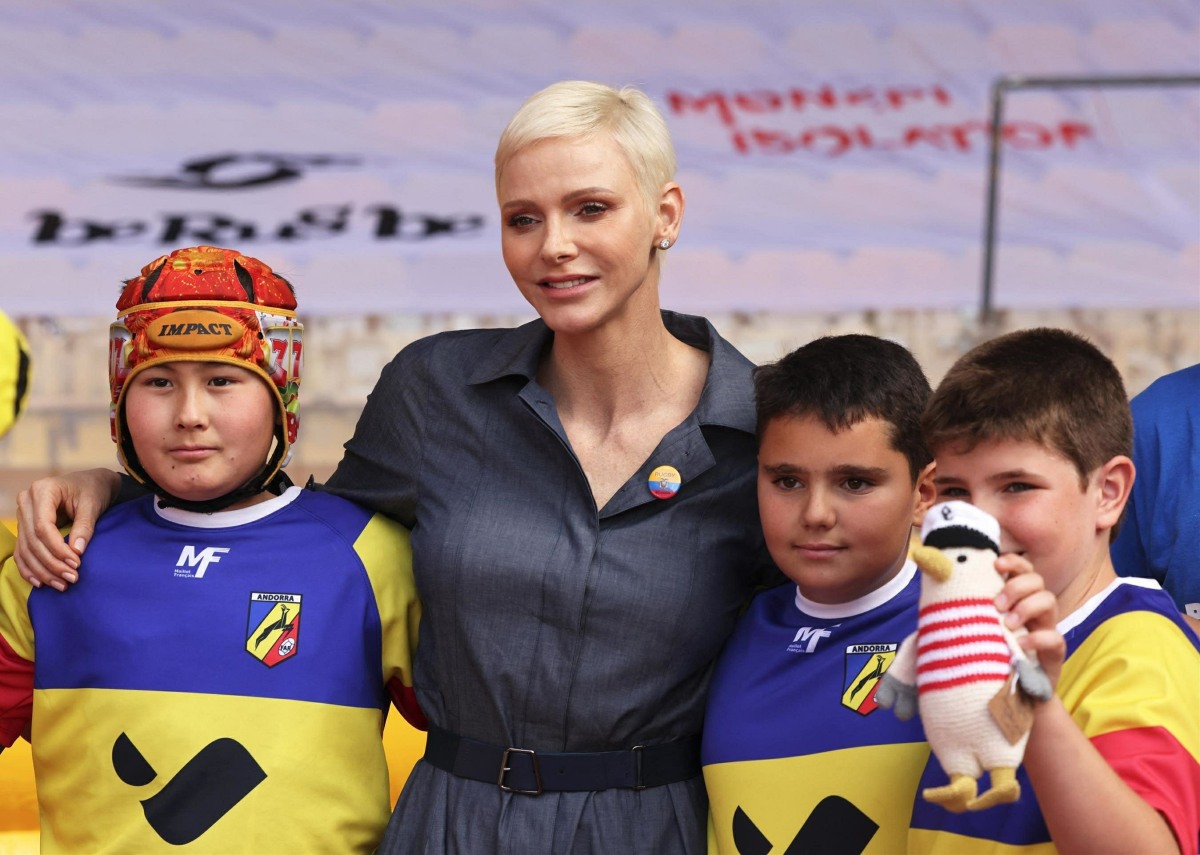 Photos courtesy of Backgrid.