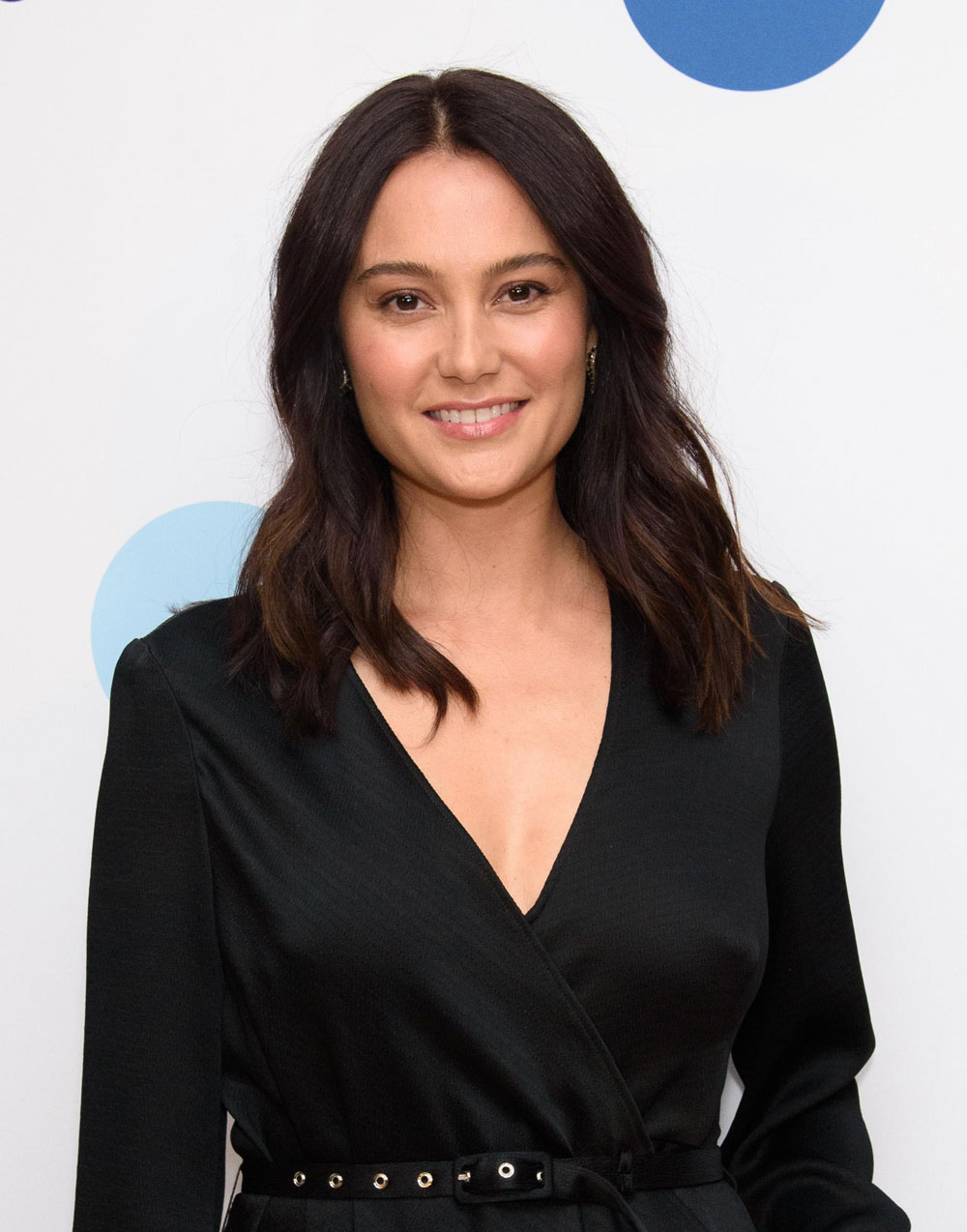 Emma Heming Willis has a new interview with The Bump promoting Cocobaba, which is a coconut oil-based natural body care line for pregnant women and new mothers. She started this business several years, I remember learning about it early in lockdown. It's a passion project for her because she loves skincare and grew up using natural cocoa butter. Emma talked about that and about the importance of self care. Outlets are reporting quotes from this like Emma opened up about caring for her husband, Bruce Willis, who has aphasia and has retired. She wasn't asked about Bruce and she didn't directly reference him, she was speaking in general about putting her family's needs above her own. Emma and Bruce have daughters Mabel, 10, and Evelyn, 8. Here's some of what she said:
Will you tell us about your skincare regime?
It's heavy, because I love a good beauty routine. It's a full system of cleansing, exfoliating, serums and lots of moisture. I have a cream for every part of my face and body. My shower and beauty/body care routine is my me-time that I get everyday, so I take it seriously and just enjoy the ritual of looking after myself.

How do you recharge? Any advice for other mothers struggling to carve out time for themselves?
I struggle with making the time for self-care every day. I put my family's needs above my own, which I found does not make me any kind of hero. That amount of care for everyone else within my household had taken a toll on my mental health and overall health, and it served no one in my family. Someone told me not long ago that when you over-care for someone, you end up under-caring for yourself. That stopped me in my tracks and really resonated with me. I don't mother myself perfectly but I know that I have some basic baseline needs that are a must, like first and foremost, exercise. It's a time I can disconnect and can do something that I know makes me feel good overall. I think it's important to find that one thing that makes you feel good and build from there.
After reading this interview I want to exfoliate and moisturize my whole body. I also own so many lotions, serums and creams but honestly I don't apply them every day because I don't have a full routine for my body. I only have a routine for my face and I haphazardly moisturize my body. I need to fix this as it's worth the extra time to put cream on my legs and arms.
As for her thoughts about caring for her family before she cares for herself, so many women can relate to that. It's hard to relax or to do anything nice for yourself when you know that a family member is hurting or needs you. I imagine that's especially hard when it includes your kids and your spouse.
Photos credit: Instar, Getty and via Instagram