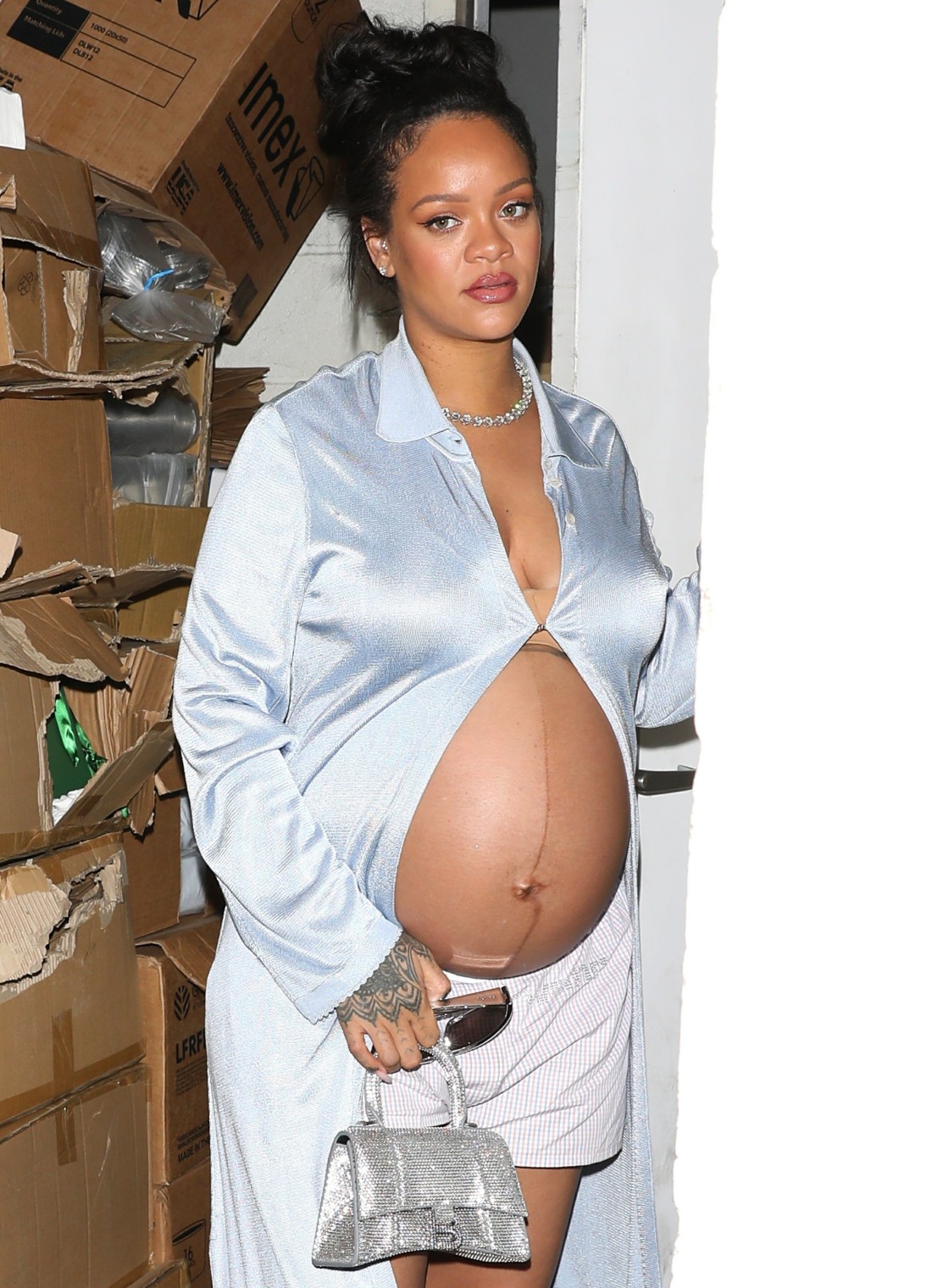 Rihanna gave birth to her son eleven days ago. She and ASAP Rocky welcomed the child in LA, which is where Rihanna has been based for the past few years. She used to be London-based, and there was talk about Rihanna moving back to Barbados, so I am surprised that she's currently all about LA. Anything to stay close to her favorite restaurant, Giorgio Baldi, I suppose. People Magazine had an update about how things are going for Rihanna in her first weeks of motherhood:
Rihanna is settling into motherhood. The "Diamonds" singer, 34, and boyfriend A$AP Rocky, who recently welcomed their first baby together, are "doing great" as they take on their new roles as parents, a source close to the couple tells PEOPLE.

"Being a new parent is of course an adjustment, but they are doing great. Their baby boy is healthy and Rihanna is just in awe of him," says the insider. "She really was so excited to be pregnant. She loved it. Meeting her son was of course extremely special too."

"Rihanna barely leaves his side. She is a fantastic mom," the source adds. "She wanted to give birth in L.A. since she has a big house with a yard. She enjoys sitting outside with her baby."

The insider notes that Rihanna "doesn't seem rushed to get back to work" and "very much enjoys spending quiet time with her baby."
I have no idea what kind of set-up Rihanna has in LA, but she has the money for a huge property, and I would assume the reason why we aren't seeing paparazzi photos of her coming and going is because she likely lives in some gated community, or somewhere with excellent security. Anyway, I'm happy for her. I can't wait to hear the baby's name.
There was this story in the British tabloids over the weekend – sources claim that Rihanna plans to stay in LA for three months or so, then relocate permanently to Barbados so she can raise the baby around her family. It honestly wouldn't surprise me? But I also think Rihanna's fam has probably already come to LA to help with the baby.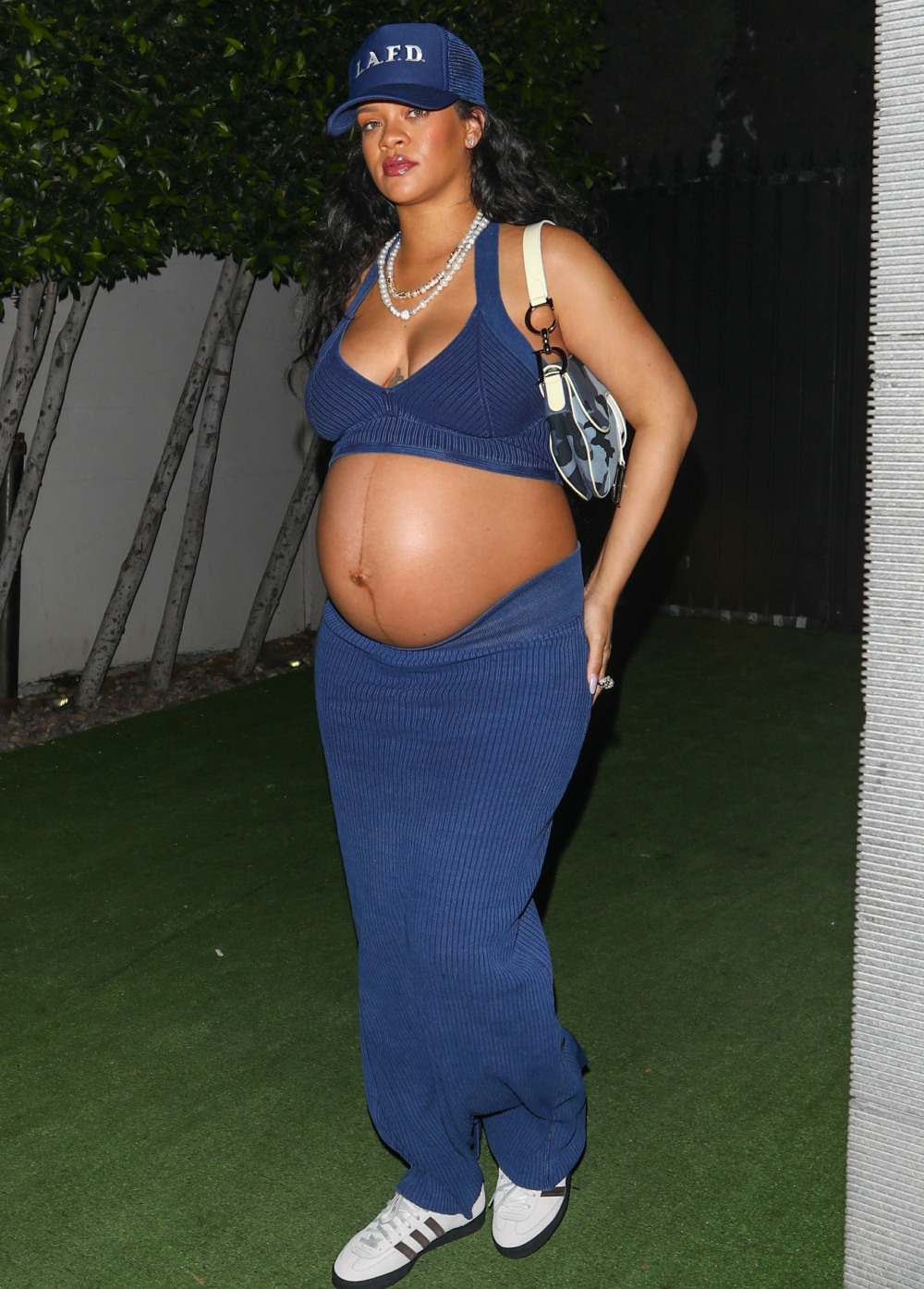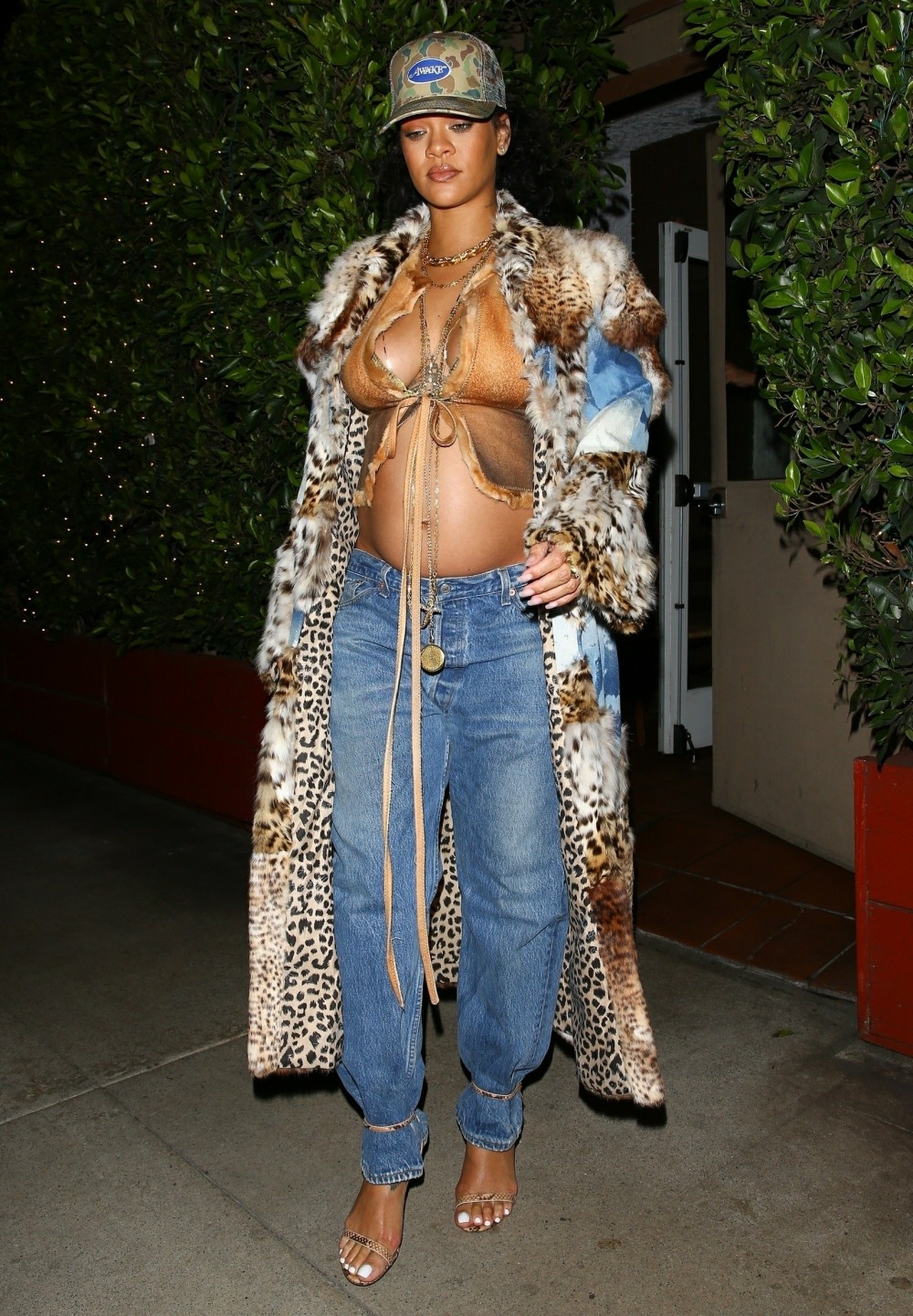 Photos courtesy of Backgrid.