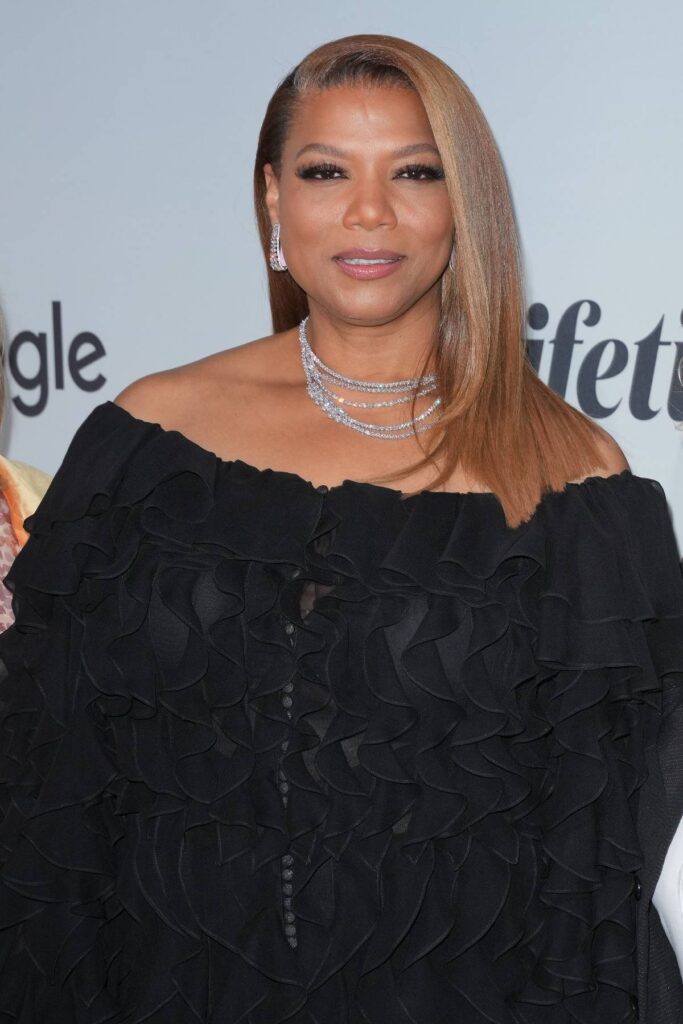 Queen Latifah has nice interview in People. She's teamed up with Novo Nordick for their It's Bigger Than Me campaign, which is looking to change the way we discuss obesity. The campaign wants to widen the discussion, so people know that obesity is made up of more than food habits. Genetics, disease and – I didn't know this one – hormones all factor into obesity as well. People who have been diagnosed anywhere on the obesity scale have to manage their condition just as anyone else with a health condition does and that's what It's Bigger Than Me is trying to do, normalize the conversation about treatment so people can seek it without shame. Latifah had a trainer tell her she fell "into the obese category" and it woke her up about her own health. But she puts the emphasis on health, not weight. Because she'd rather say no to a job than go to unhealthy means to lose weight quick. Queen La is only going to slim down in a way that works for her figure.
Queen Latifah takes pride in being a "rebel" actress when it comes to unrealistic body standards.

The 52-year-old star of The Equalizer recently spoke to PEOPLE about understanding the difference between health and body size, revealing she's learned to advocate for herself in career settings when her health is not necessarily a priority to others.

Working in industries where she faces constant criticism, the Broadway vet says that she's fortunate to have strong support growing up from her parents, who gave her "positive reinforcement" when it comes to body image. That translated into her confidence to turn down jobs, vowing to lose or gain weight only on her own terms.

"Health is most important to me. It's not about losing weight or gaining weight. When I want to lose weight, or gain weight, I know how to do it in a healthy way," Latifah explains. "So if I have to do something that is going to be completely unhealthy for me, then that's not the job for me. Someone else should have that job that's already there… It's called No."

"I practice my no's. I go in the mirror and I say, no, no, no, no, like 20 times. And that's it," she continues. "I need to be okay with me. If I'm okay then I feel like I can do anything. But if I'm not okay, I have to say something. Like, it's time to take a break, stop, cut."
I'm compelled to learn more about the It's Bigger Than Me campaign. I'll admit, I know very little about obesity. My kids godfather had cancer with a side effect that filled one of his thighs with water, which made walking difficult. The water and lack of mobility put him in the obese category. A doctor charted it and insurance stopped paying – during cancer treatment. He battled everyone involved and came out fine, but it opened my eyes to a different side of that coin. As Queen Latifah said, there's more than just not eating right that factors into weight categories and it's counter-productive to write people off due to our perception of their weight, thin or heavy.
Latifah's message about losing (or gaining) weight in a healthy way is an important one no matter what category you fall into. I hope to raise my kids without them ever knowing what the term "bikini-ready" means, but Latifah works in an industry that demands it on a dime. There are many reasons why quick weight loss or cutting corners are dangerous, but they also don't last. Latifah suggests looking at your overall health journey and self-esteem like "maintaining a car." Stay with me here, because it's a great point. What she said was that when you buy a car, you know it takes annual oil-changes, tire rotations and tune-ups. You also can't use Chevy parts on a Prius. Latifah suggests checking up on yourself in the same way, making sure everything is running the way it should. And make sure that what you are doing for your health is the right thing for you and not someone else.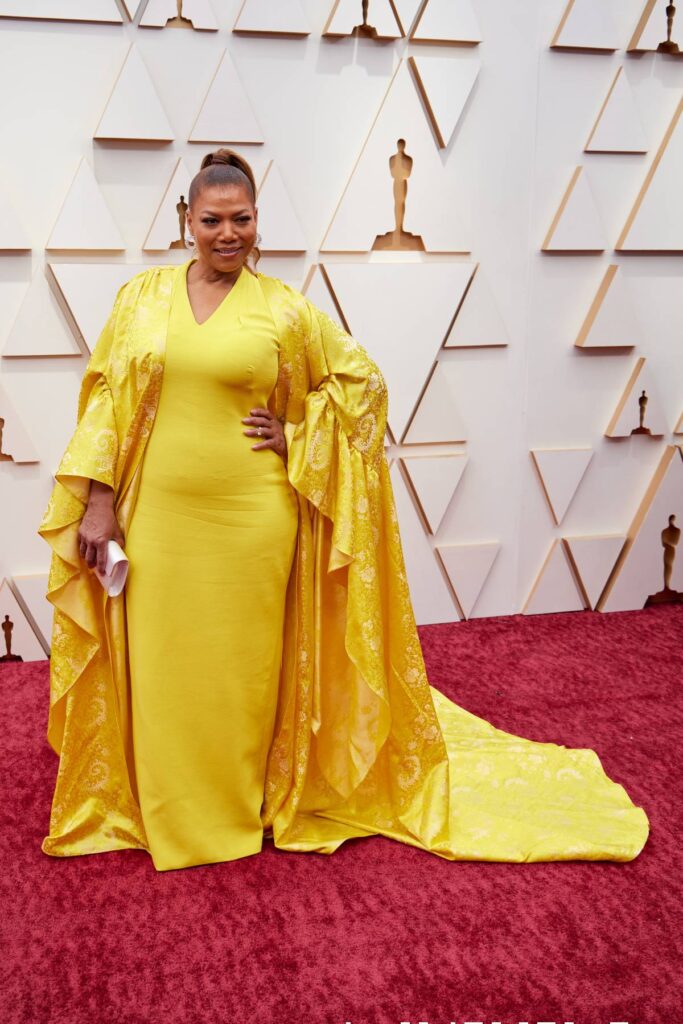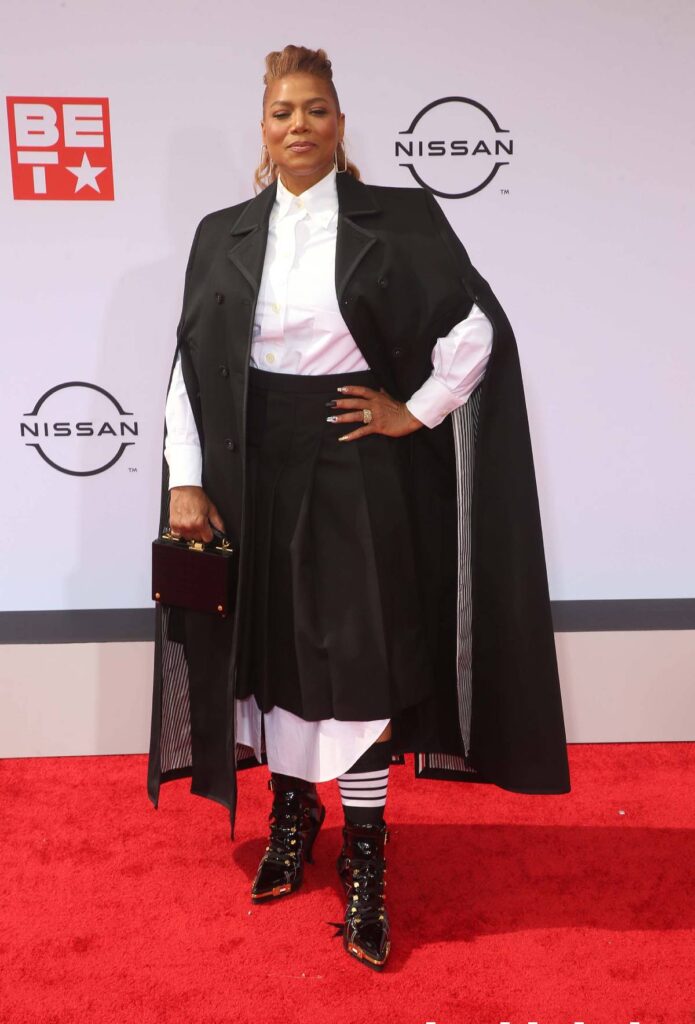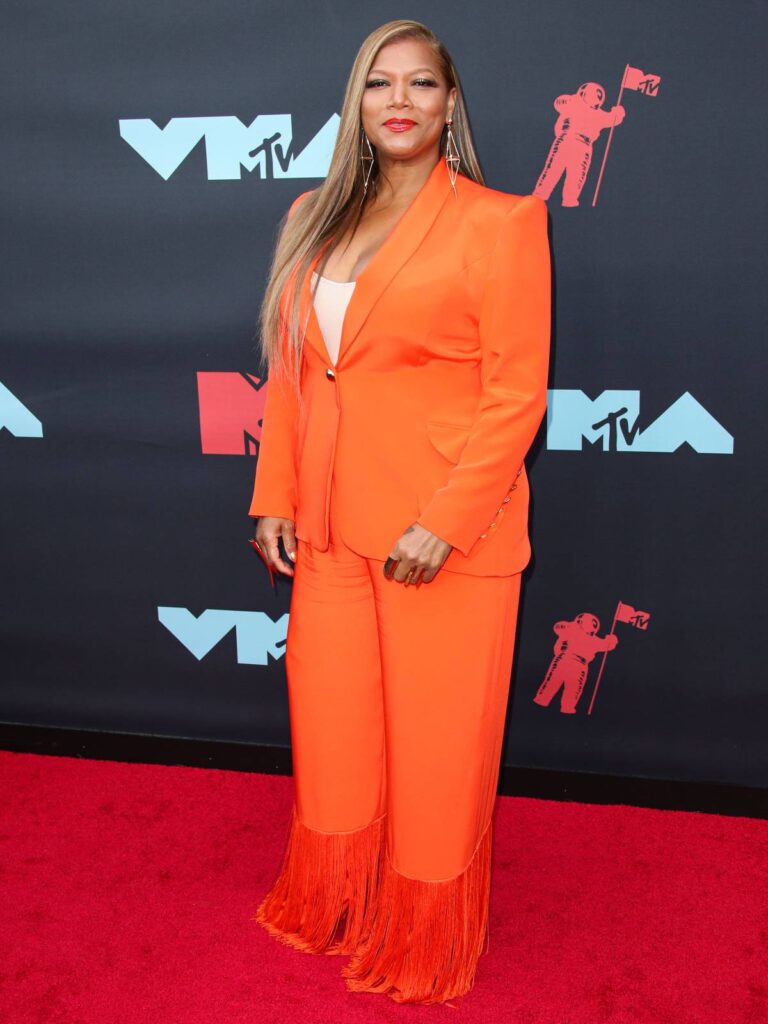 Photo credit: InStar Images and Avalon Red