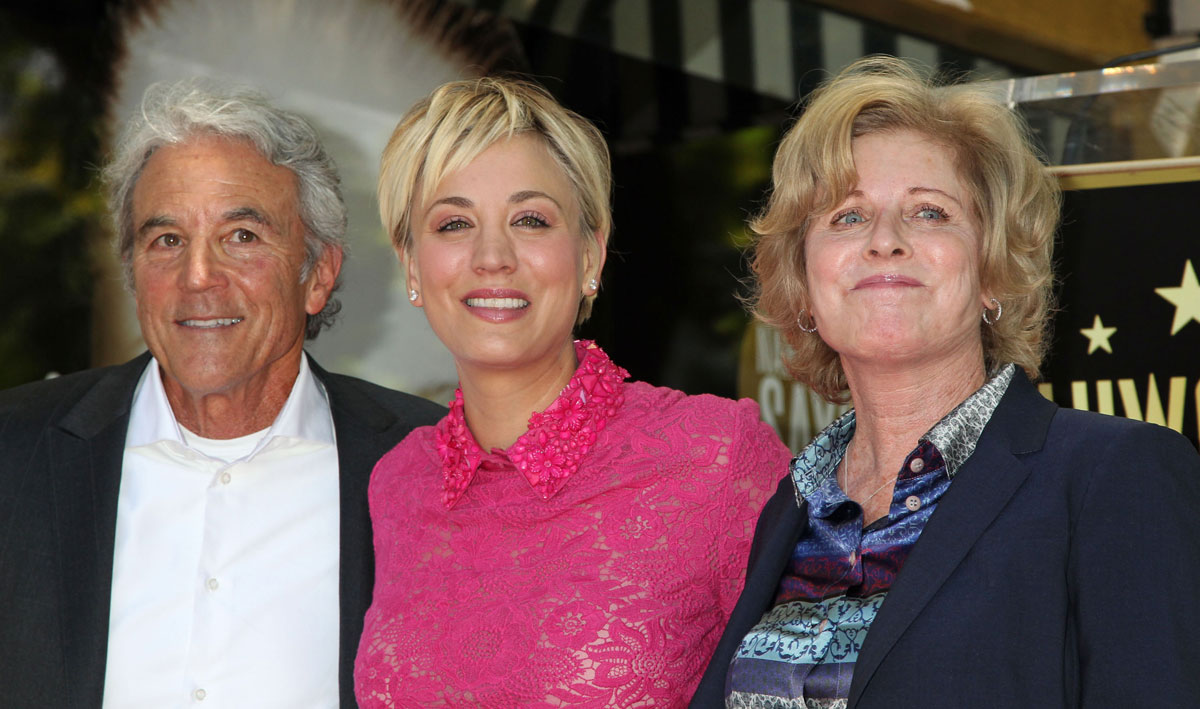 The Flight Attendant's season two finale airs this week. This season has been a wild ride so far and it will be interesting to see how all the loose ends are wrapped up. Kaley Cuoco appeared on The Late Late Show this week and talked to James Corden about a few different things, including that her dad attended every taping of The Big Bang Theory and even had his own director's chair on set. That's 279 episodes!
Kaley Cuoco has described how her father sat in the audience for every single episode of The Big Bang Theory.

The Flight Attendant star played Penny in the long-running sitcom, which aired for 279 episodes from 2007 to 2019.

The show was filmed in front of a live studio audience, with Cuoco growing emotional on Monday (23 May) night's episode of The Late Late Show as she told James Corden about her dad Gary's dedication to the series.

"He had a director's chair with his name on it," she recalled. "He never sat in it. He always stood. And every night for curtain and bows and for intros, he would be at the top and he would give me a thumbs up."

The cast and crew would always give Gary a thumbs-up back, with Cuoco continuing: "The whole audience ended up doing it. It was like a weekly thing. It was just very special for all of us."

She said that her father "still misses" attending the show's tapings, saying: "I couldn't do a show without him at that point, it had been years. I kept thinking, you can't miss one now, you are part of the show."
This story is sweet because Kaley finds it sweet. Others might find every night to be a bit much. I wonder if her dad was just super into that (annoying) show or if it was a habit of his to look out for his daughter. Kaley was 22 by the time Big Bang Theory was filming, but started acting when she was much younger so it would make sense if her dad was a presence on set to ensure her safety and well-being. She didn't mention whether he does that for the The Flight Attendant, but probably not and for the best since it's on HBO Max and has sex scenes. That would be awkward.
Kaley and her new boyfriend, Tom Pelphrey, also stepped out together earlier this week to support producer Greg Berlanti at his Hollywood Walk of Fame star ceremony. Greg is an extremely prolific producer, and The Flight Attendant is one of his shows. Kaley and Tom look happy and smiley. I like the pattern of her pantsuit, but it's a lot of fabric.