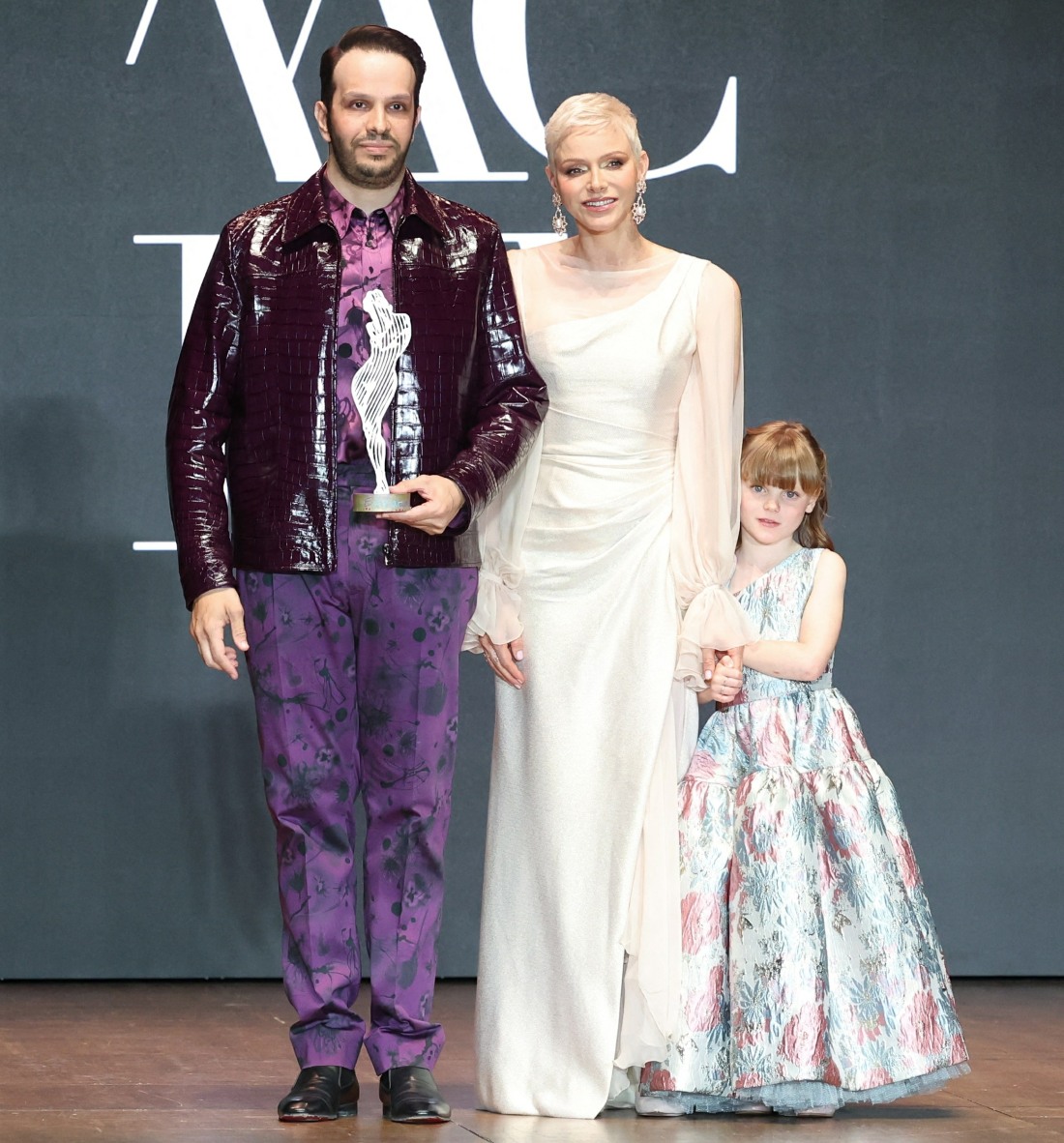 Princess Charlene looks ten years younger when she gets to do an event or appearance without her husband. Charlene was out in Monte Carlo on Tuesday, and her "date" for the event was her daughter, Princess Gabriella. Mother and daughter went to the Monte Carlo Fashion Week Fashion Awards, where Charlene presented an award. Charlene is patron of MCFW.
Charlene also posted a behind-the-scenes photo with Gabriella, writing: "I loved every moment preparing my Princess for her first official event. We're looking forward to a great evening at the fashion awards." Super-cute. I'm also reminded of the fact that Gabriella apparently cut her own bangs last year, and Charlene is probably trying to convince Gabriella to grow them out? Maybe not – the bangs are a lot thicker and longer than they used to be.
This is the happiest and best Charlene has looked in years. She was asked about her health by a local paper (Nice Matin), and she said: "My health is still fragile and I don't want to rush things. It's been a long, difficult, painful path. Today, I feel more serene. I'm very happy to be back home in Monaco." As much as people say that she's trapped and miserable and Albert is horrible, I still wonder what's actually going on here. I feel like the truth of it is a lot weirder than we know.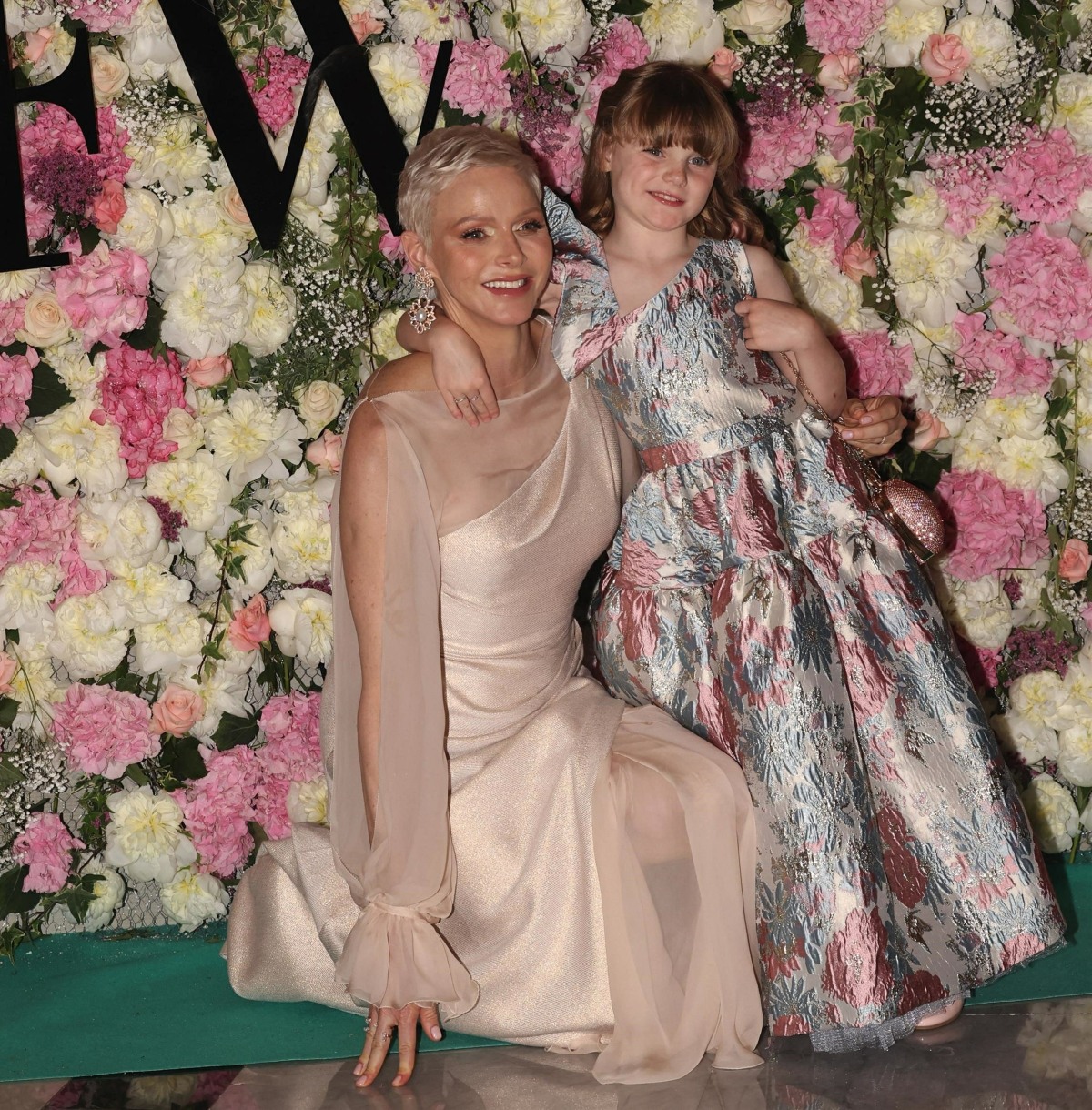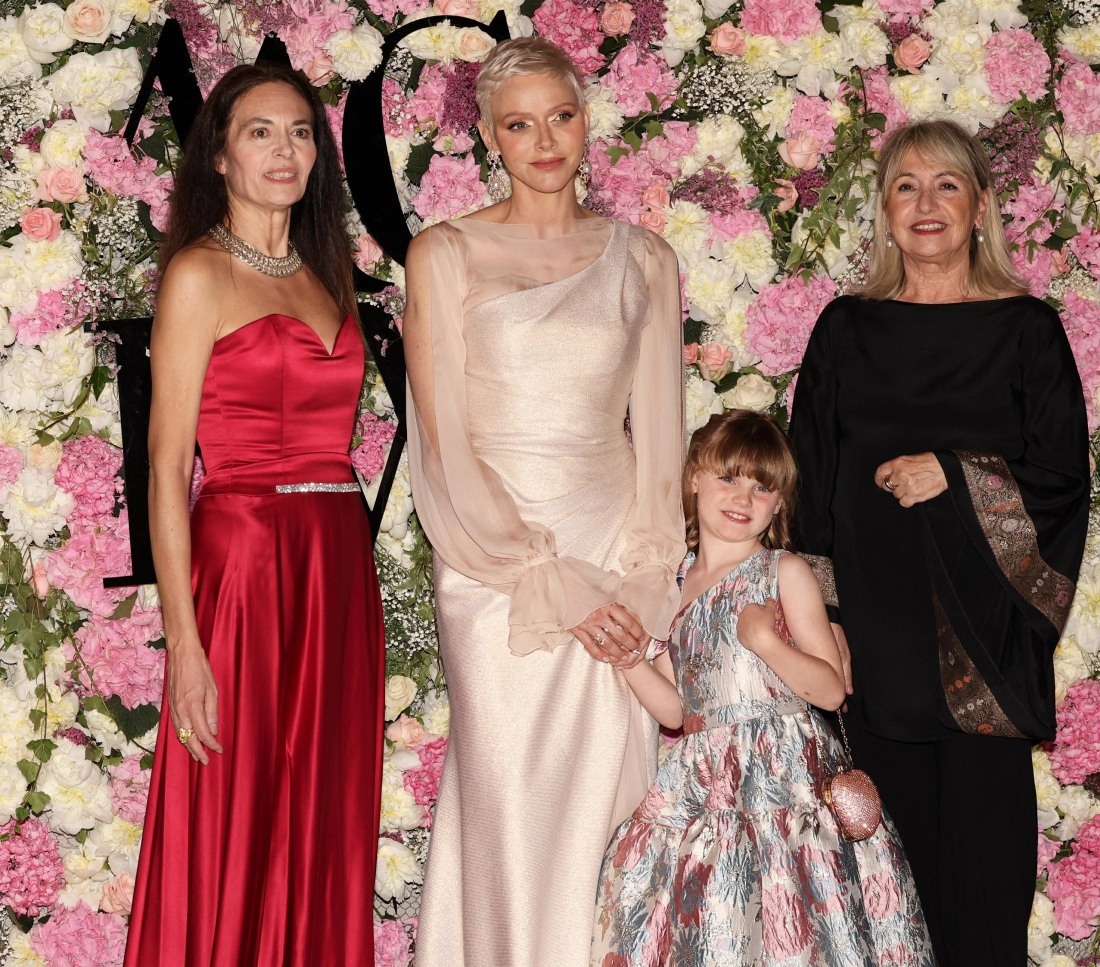 Photos courtesy of Backgrid.