About a year ago, Dutch Crown Princess Catharina-Amalia graduated from (the equivalent of) high school and announced her plans to take a gap year and then start her university studies. Packaged within those announcements was a really interesting story: Princess Cat was turning down a $2 million annual allowance from the state because she didn't feel like she was ready to earn the money by being a full-time princess. I interpreted her refusal of the allowance as Cat just wanting to be a teenager and student for several years, without all of the royal stuff and without people breathing down her neck. She spent her gap year quietly and now she's announced plans for her university education:
Princess Catharina-Amalia of the Netherlands, heir to the Dutch throne, is heading to college this fall. The palace announced Monday that the 18-year-old daughter of King Willem-Alexander and Queen Maxima is heading to the University of Amsterdam. She plans to pursue a bachelor's degree in politics, psychology, law and economics.

Although the royal's study time is considered private, the office added that Princess Amalia will live in Amsterdam with fellow students come September. Along with the announcement on Instagram, the palace shared a photo of Princess Amalia sitting beside one of Amsterdam's famous canals.

Princess Amalia took a gap year after graduating from high school. In keeping with Dutch tradition, she raised the country's flag along with her backpack in a video shared to the family's social media accounts after passing her final exams at the Christelijk Gymnasium Sorghvliet in The Hague.

While Princess Amalia is keeping her studies in the Netherlands, her younger sister Princess Alexia, 16, is studying abroad at UWC Atlantic in Wales. In fact, she has another royal classmate: Spanish heir to the throne Princess Leonor, 16, also attends the U.K. school.
Many European royals study abroad for their higher education – they'll go to the Sorbonne or Oxford or Harvard, just to get out of their comfort zone and, I would assume, network for their future royal/business/government careers. The vibe I'm getting from Cat is that she wants to be "normal" and to live like her friends and peers. It's interesting. I imagine there would have been political rumbles if Cat had gone to university abroad, but I also suspect that this is simply what she wanted and her parents were cool with it. The Dutch royal family seems so tight-knit too, I doubt her parents wanted her to move too far away. Now she'll be living it up in Amsterdam and living on campus/with friends.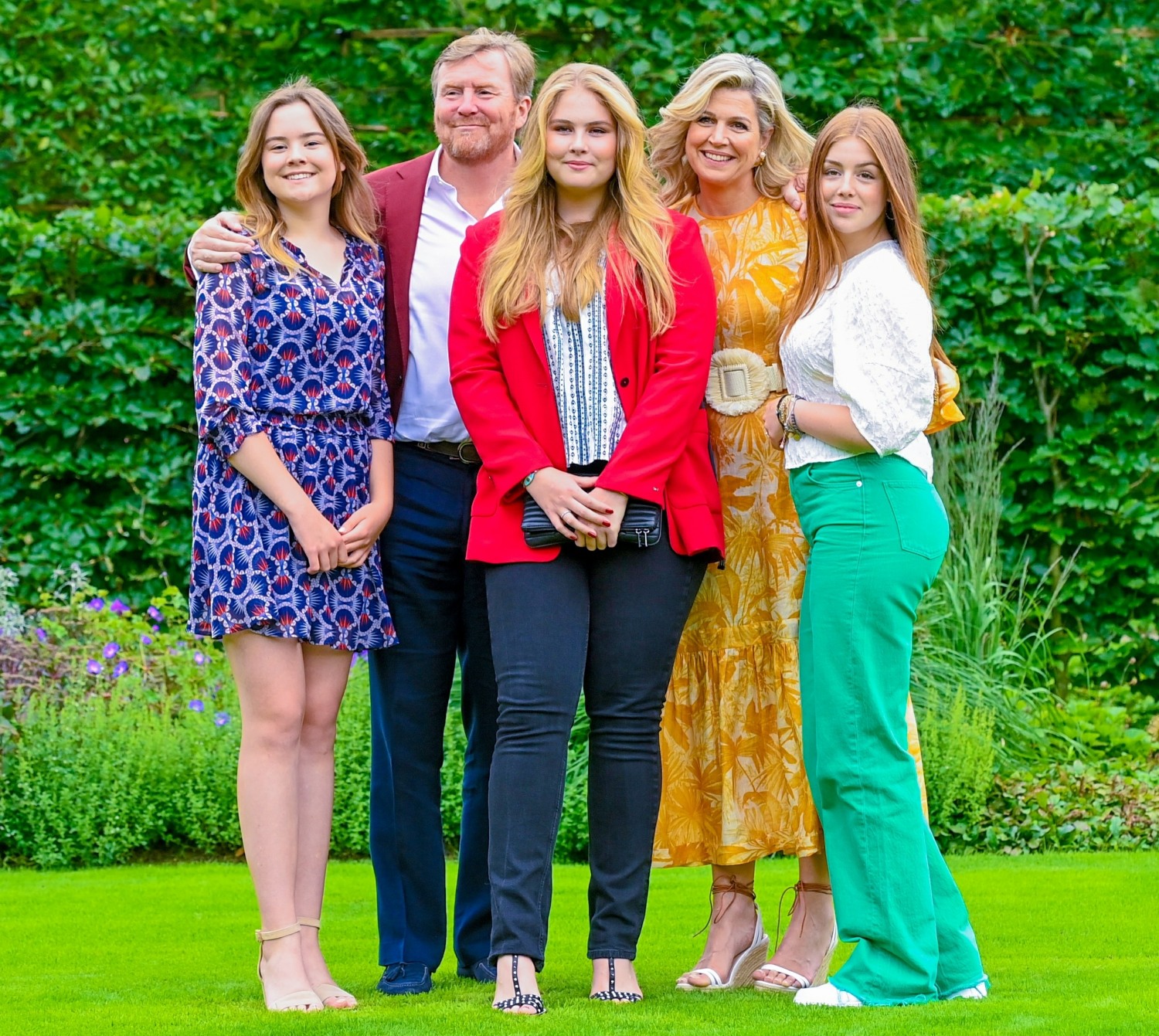 Photos courtesy of Avalon Red, Backgrid.