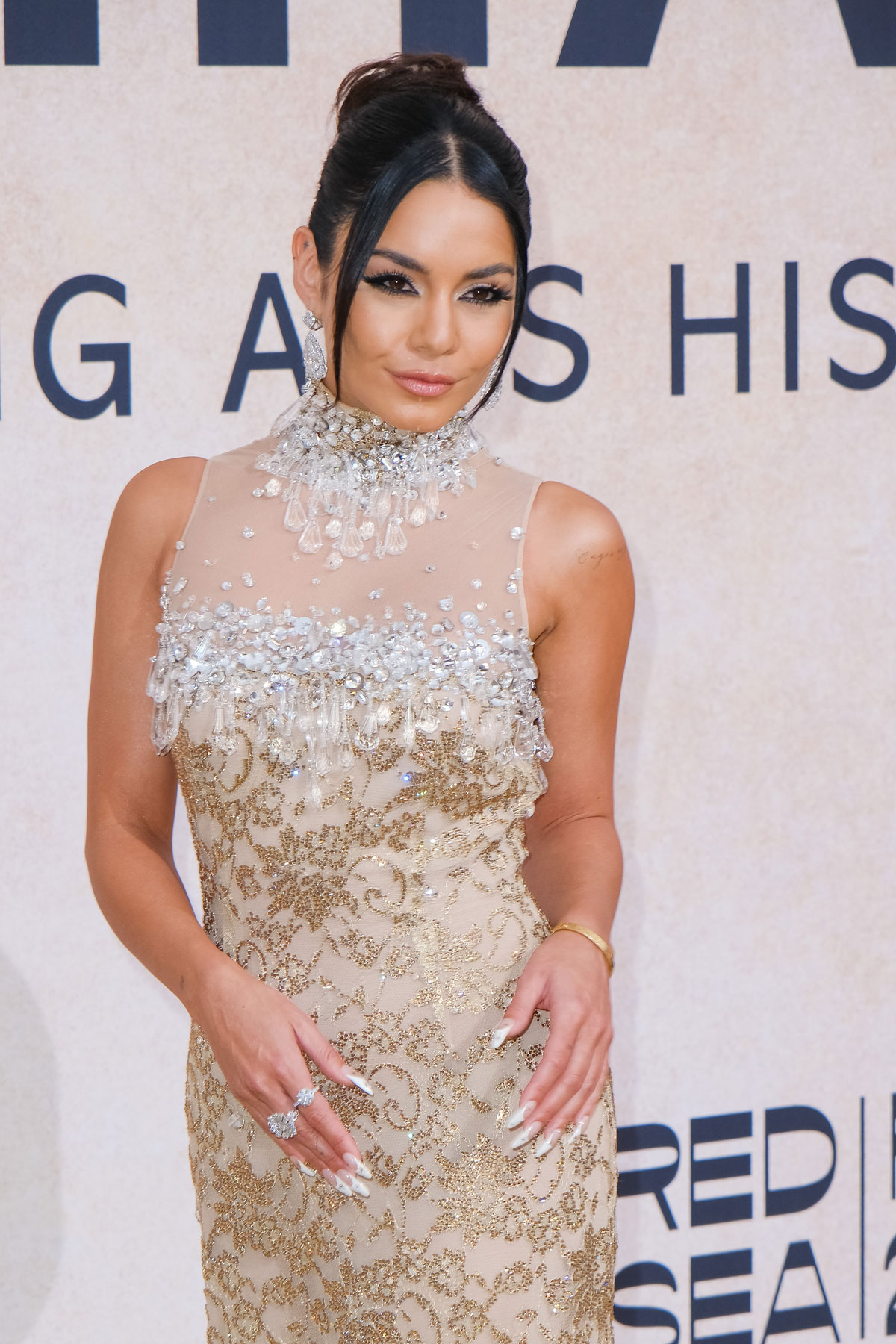 This year's MTV Movie & TV Awards are this upcoming Sunday. I think I always conflate them with the VMAs in my head, though these are two distinct award shows. I guess it's the MTV brand. I also forget about the TV half of the awards. Apparently, the two were separated, but now have been recombined.
Anyway, Vanessa Hudgens is this year's host. This is coming off a successful stint hosting an Oscars red carpet special in March and a Met Gala red carpet special earlier this month. Vanessa also hosted an MTV Movie & TV Awards special in 2020, so she's a known quantity for them.
The 2022 MTV Movie & TV Awards have found their host! Vanessa Hudgens is set to helm the upcoming awards show, which will honor top favorites in entertainment in a star-studded ceremony, set to air live from Barker Hanger in Santa Monica, California, on Sunday, June 5.

Originally set to be a two-night event, the Movie & TV Awards have been recombined this year. Hudgens will host the Movie & TV Awards starting at 8 p.m. PT/ET, which will be immediately followed by the Movie & TV Awards: UNSCRIPTED at 10 p.m. PT/ET, honoring the best in reality television. A host for the UNSCRIPTED part of the show has yet to be announced.

Hudgens returns to the MTV stage following a highly acclaimed hosting stint in 2020 for the inaugural MTV Movie & TV Awards: Greatest of All Time special.

Top nominees on the scripted side this year include Spider-Man: No Way Home with seven nods, Euphoria with six, and The Batman with four, while on the unscripted side, RuPaul's Drag Race earned four nominations, while Selling Sunset and Summer House nabbed three apiece.

The 2022 MTV Movie & TV Awards air live on Sunday, June 5 at 8 p.m. PT/ET on MTV.
I think Vanessa will be good at this gig, like she was at her other hosting opportunities. She has an upbeat, friendly energy and seems relatable/accessible, which works for stuff like this. Also, the nominees for MTV awards shows are typically more commercial fare and include fun stuff like reality show celebs and categories like "Best Fight" (RHoP better win this one). MTV is lower stakes than the Oscars and Met Gala, and she already did a good job with the red carpet for those, which is a little trickier because they involved interviews. I've also had a soft spot for Vanessa since her HSM days so maybe I'm biased, but I'm kind of wondering about her acting career with all these hosting jobs? Are these jobs just exposure/paycheck or has the acting work stalled? She was recently in Tick, Tick… Boom!, which was a good get and got some accolades, but doesn't seem to have much coming up according to her IMDB. She's a decent actress in her niche of Netflix movies and and musicals, so I hope more of the former do come up for her soon.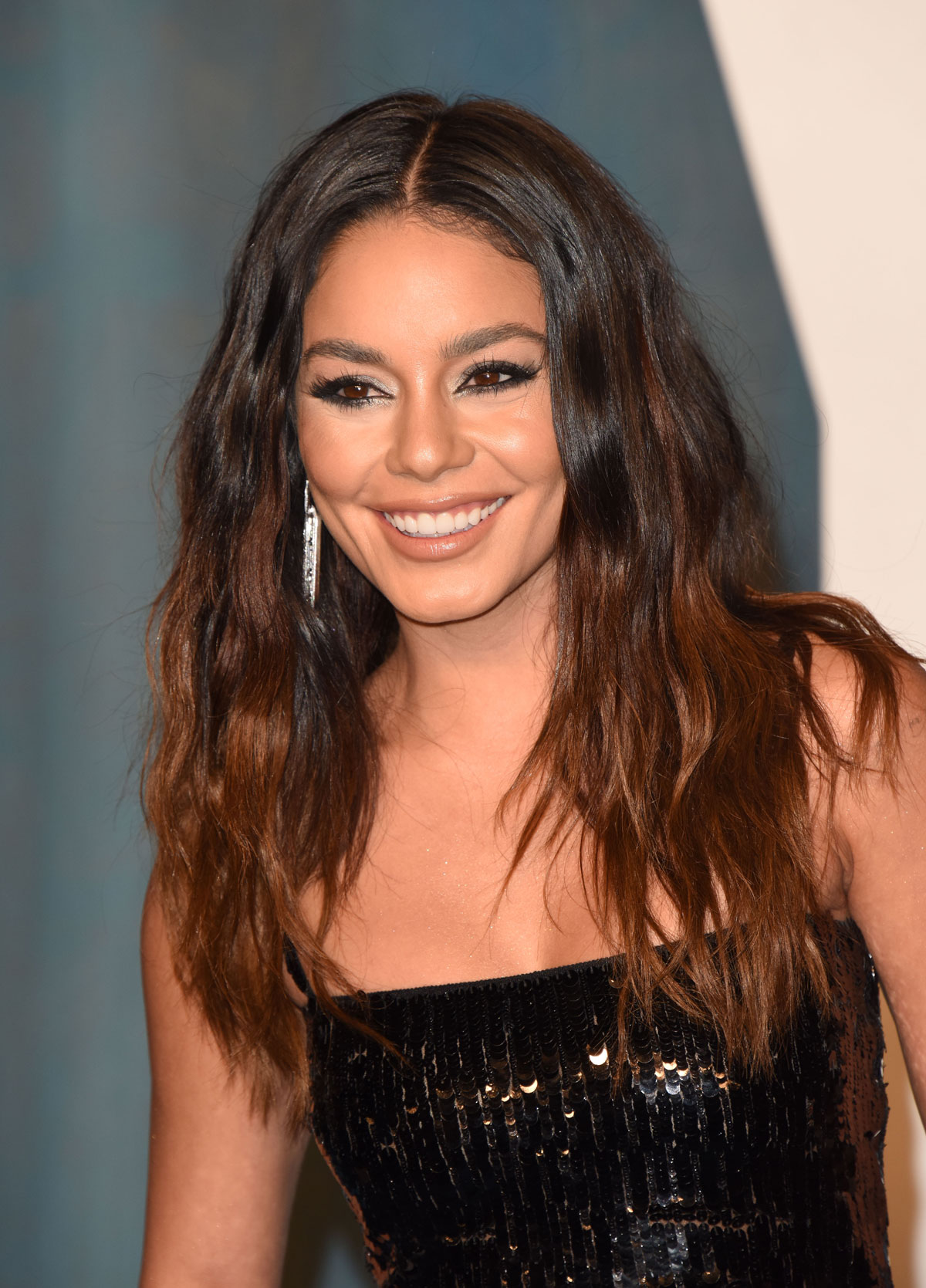 Photos credit: Avalon.red and via Instagram