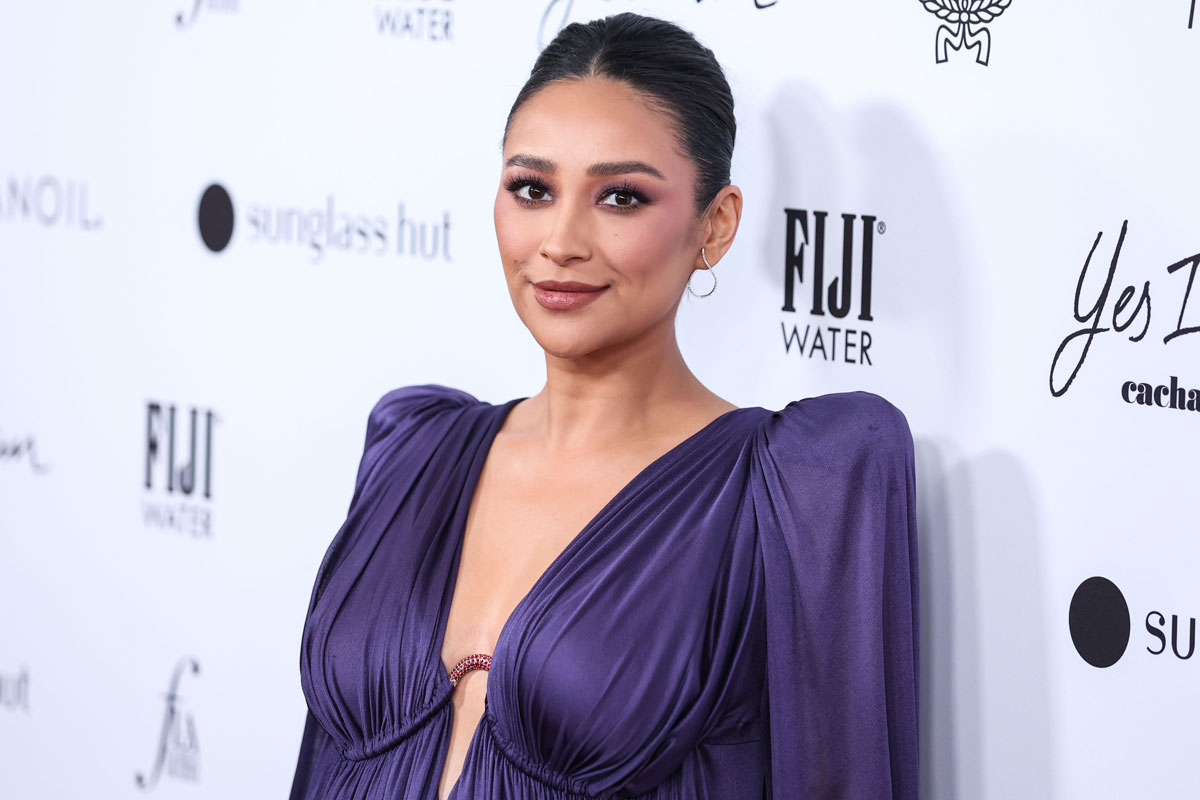 Shay Mitchell always produces so much content while pregnant that it seems like she's been pregnant for a long time. She even had a Buzzfeed interview two weeks ago where she talked about her experiences with pregnancy and raising mixed kids. Well just days after that interview was published, Shay and her partner, Matte, welcomed their second daughter, Rome. Shay confirmed the happy news at a pop-up for her travel gear company this weekend.
Shay Mitchell's second little one is here!

The Dollface actress, 35, and longtime partner Matte Babel welcomed their second child together, a baby girl, she confirmed to PEOPLE on Saturday at the BÉIS Motel pop-up at The Grove in Los Angeles.

The couple, who has been linked since 2017, welcomed their newborn daughter two weeks ago, and also share 2-year-old Atlas Noa.

Speaking with PEOPLE, Mitchell says, "I feel awesome. I feel really, really good. It definitely takes a village. I'm really lucky my parents are in town and everybody's been really helpful."

Noting that Atlas "is loving being a big sister," Mitchell says, "She is so excited. She's been incredible. She helps me change diapers and it's good — she loves it."

Mitchell first announced she was expecting her second baby in February with an emotional Instagram post.

The You star detailed the difficult experience of celebrating her baby on the way while mourning the loss of her grandmother at the same time.

"Losing the most important person in my life in the same year I welcomed my second daughter has shifted everything for me, but one thing remains steady in my soul — I'm certain they spent time together and that brings me peace and joy," she wrote, alongside a photograph of herself cuddling her little one. The Pretty Little Liars alum then revealed her second child's name in the latter half of her caption.

"We're so happy you're here Rome, named after my best friend, my soulmate, my 'person,' my Grandma Romaine. ❤️," she wrote.

Mitchell tells PEOPLE of her second daughter's moniker: "It's a very special name and I think similar to Atlas, when I heard it, I knew it was just the perfect name."
It sounds like Shay just showed up at her event in a crop top, sans baby bump, and announced the news to the press in attendance. So Shay, Matte, and older sister Atlas quietly welcomed baby Rome two weeks ago and had some time to nest in private. Shay kept posting pregnancy content up until a few days ago. Then Shay casually dropped the news at an event for her brand. But she saved the name reveal for her Instagram post. Baby Rome is named after Shay's late and beloved grandma, Romaine. Her grandma died around the time Shay became pregnant, which Shay noted in her initial pregnancy announcement. In addition to the sentiment behind it, the name Rome goes well with the name Atlas. They're similar without being too matchy and unique without being too try-hard. Honestly, solid naming pattern and overall reveal. Anyway, this is great news. Congratulations to the Mitchell-Babel family!
Photos credit: Avalon.red and via Instagram