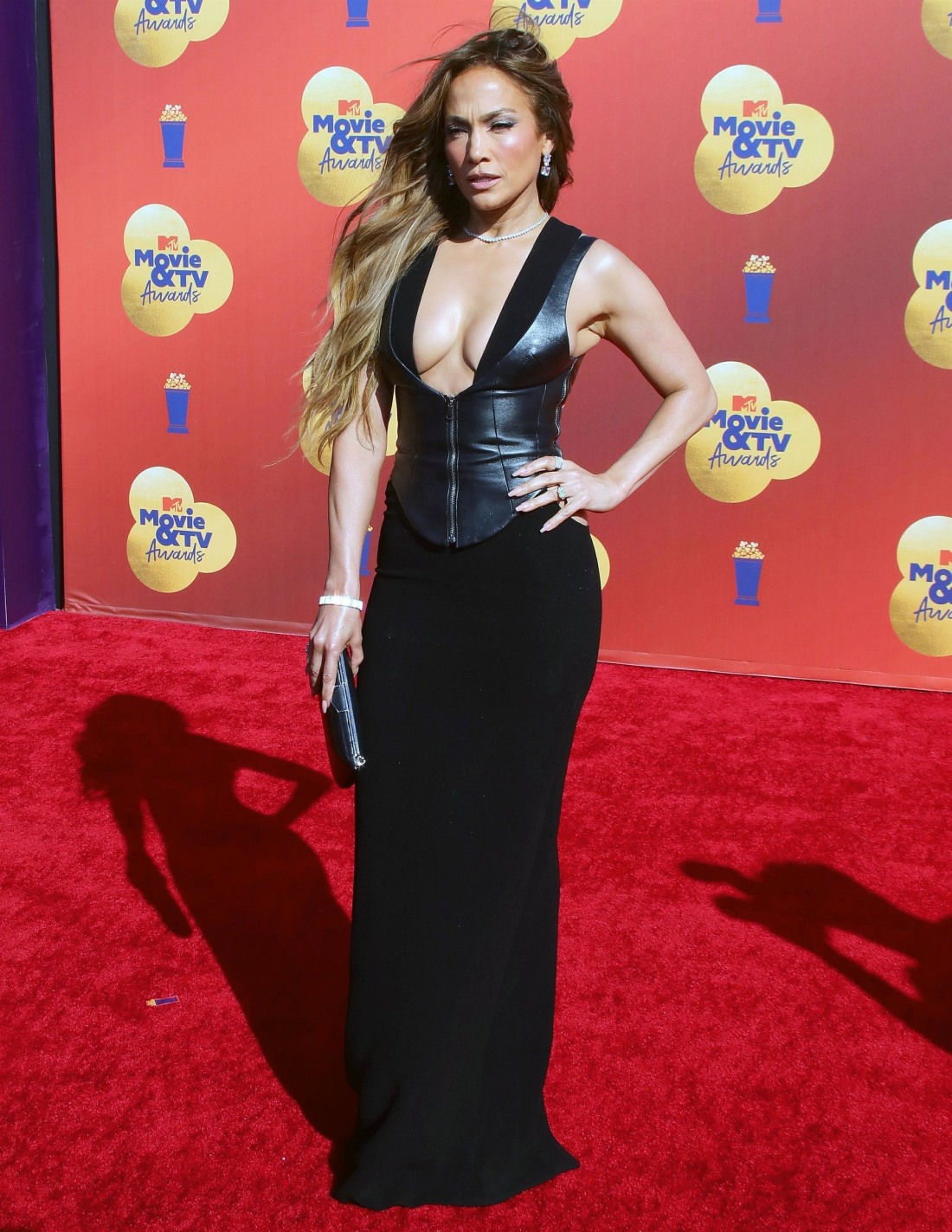 Here are some photos from the MTV Movie & TV Awards, which were held last night to little buzz. I remember a time, not that long ago, when the MTV Movie Awards were pretty relevant to pop culture. Not so much these days. The biggest name at the show was Jennifer Lopez, who was only there to pick up her honorary award from MTV: The Generation Award. It's like their lifetime achievement award, only they regularly give it to people in their 30s and 40s. Still, J.Lo showed up and she thanked "all the people who gave me this life. I want to thank the people who gave me joy, and the ones who broke my heart. The ones who were true, and the ones who lied to me. I want to thank true love, and I want to thank the way that I lied to myself, because that's how I knew that I had to grow." J.Lo's dress is Mônot. She was so mad at the sun and wind on the red carpet.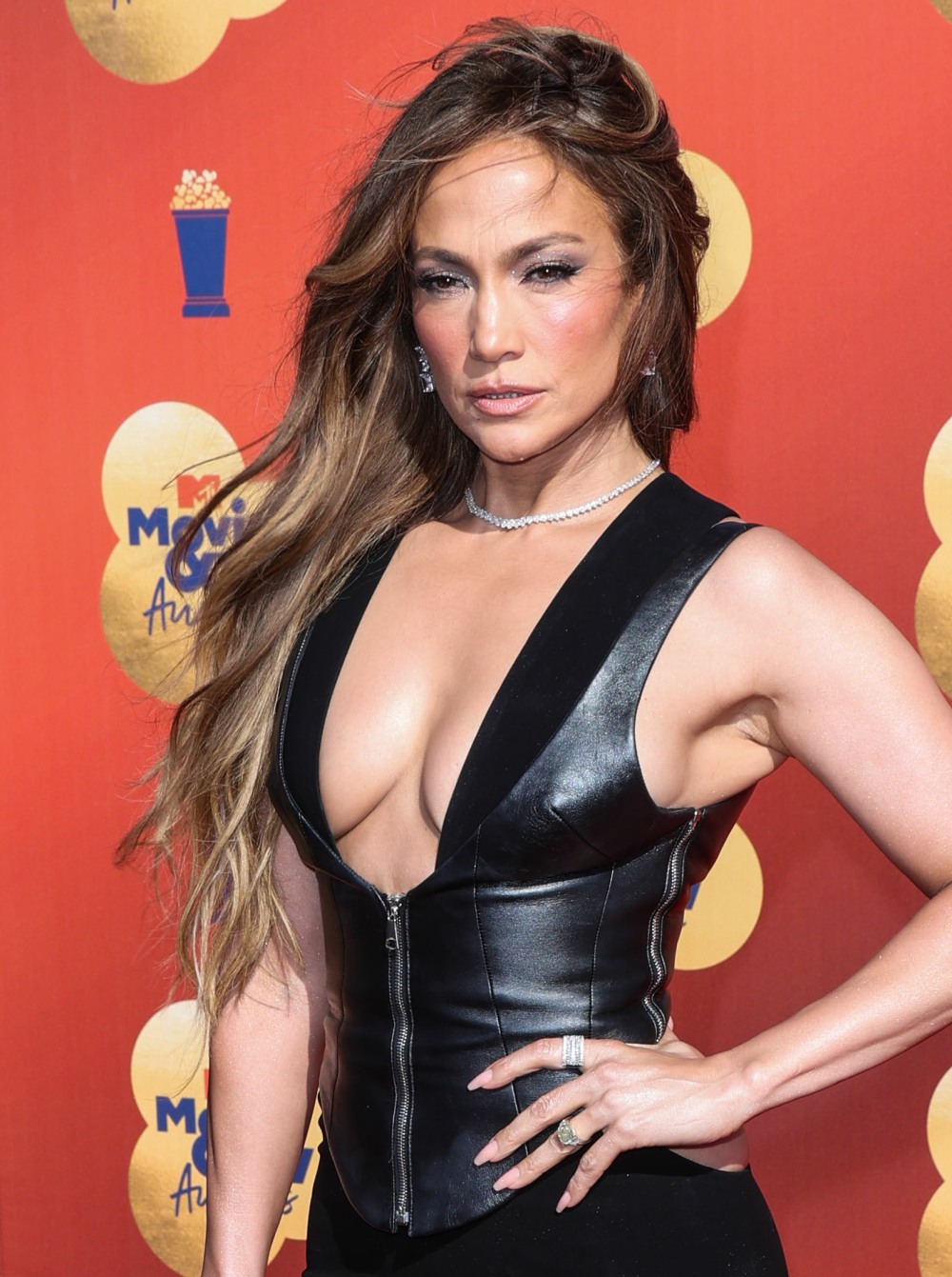 Here's Vanessa Hudgens in a custom Vera Wang. Cute, I guess.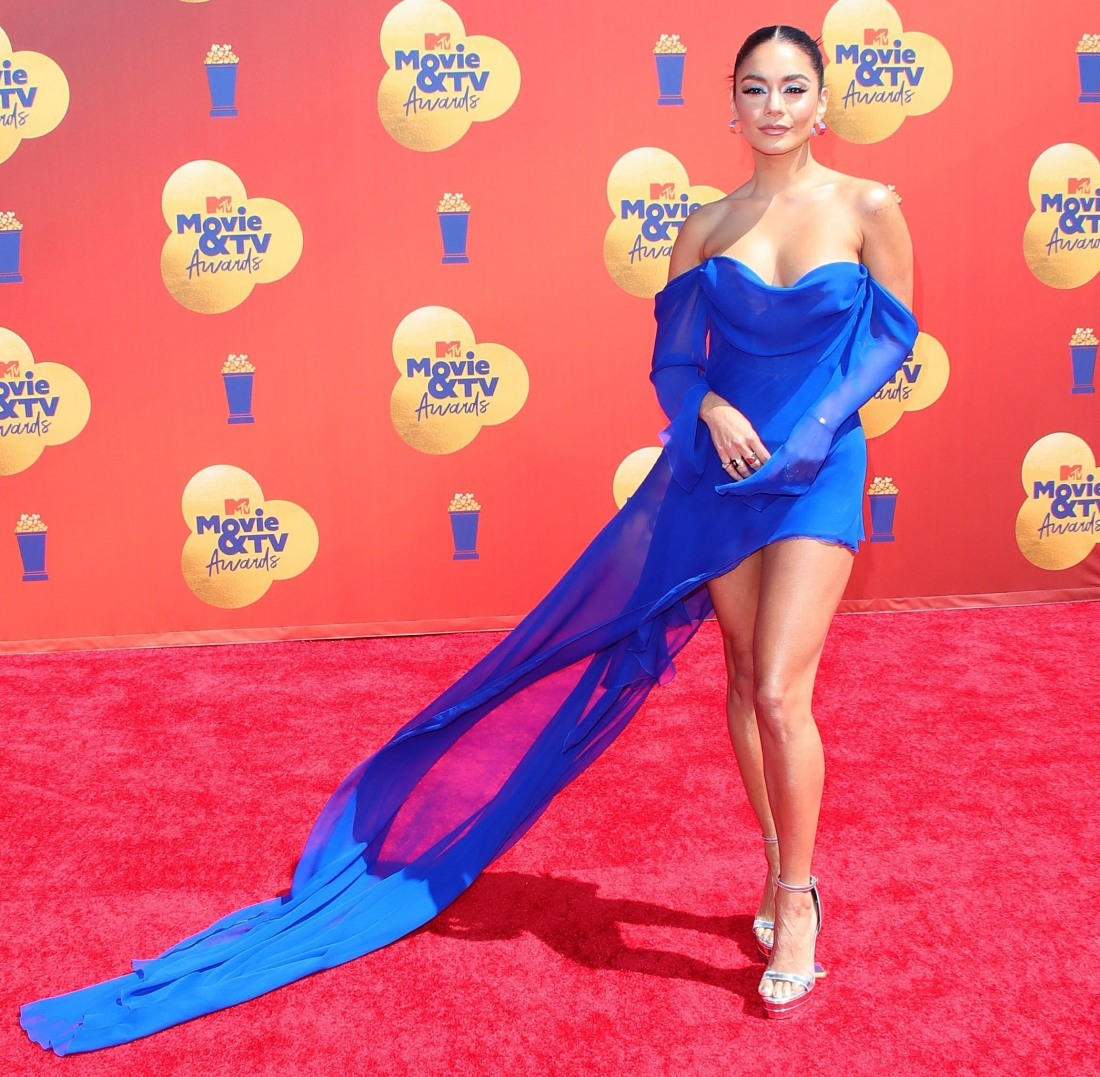 Lana Condor in Valentino. I have to say, this Valentino collection has been a complete hit across Hollywood. I'm not sure we've seen every celebrity wearing one particular collection like this since early-days Marc Jacobs or Tom Ford-for-Gucci. Anyway, I actually hate this on Lana. Very unflattering.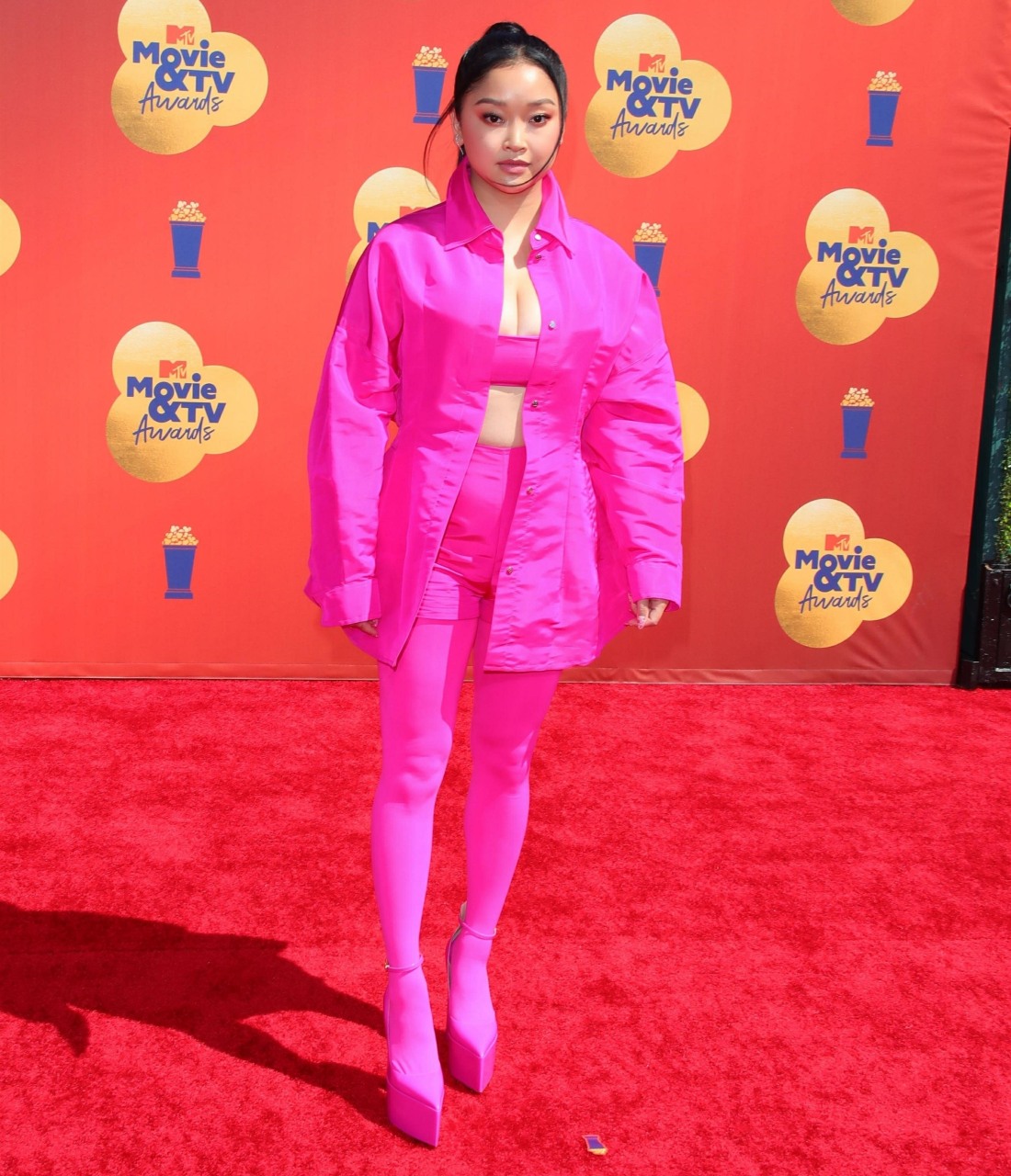 And here's Olivia Rodrigo in a vintage (1990s) Jean Paul Gaultier. I enjoy this. It goes with her throwback '90s vibe honestly.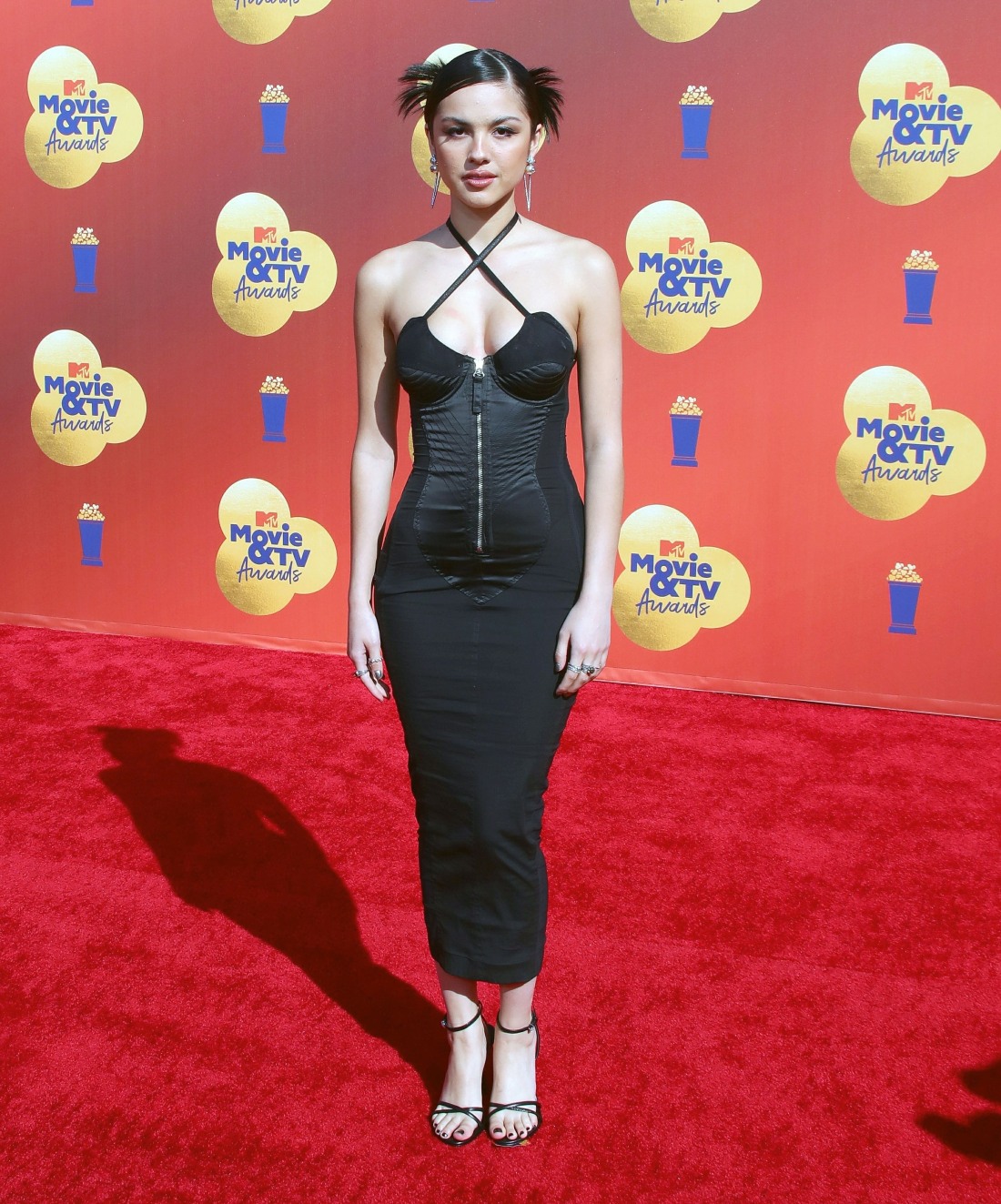 Photos courtesy of Backgrid and Avalon Red.