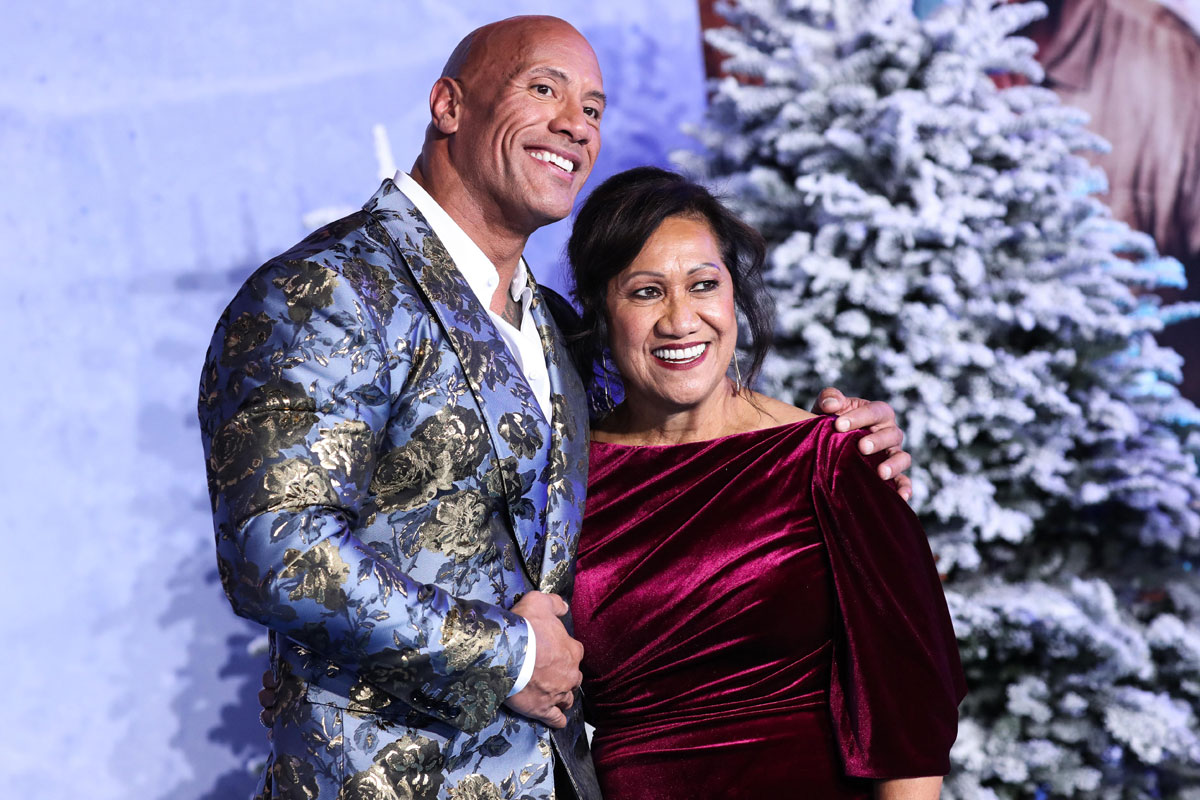 Here's a sweet family story. Dwayne "The Rock" Johnson surprised his mother with a brand new, fully-furnished home. Seriously, this place looks decked out! It took him and his design team two months to get everything ready for his mom, Ata. The Rock posted several videos of his mother in her new home to his Instagram and her reaction is so heart-warming.
Dwayne Johnson surprised his mother with a brand-new home, he revealed in a series of new videos that show mom Ata Johnson touring her new digs while overcome with emotion.

"When I was a little boy, I hated when my mom would cry," Johnson, 50, captioned footage of Ata entering her new home. "These days, I'll happily take her tears of joy. I surprised my mom and bought her a new home."

Johnson explained that took him and his design team eight weeks to get the home fully furnished before showing it off to Ata. He added that the space is "special" because, all going well, it will be the final place where his Hawaiian-born can put down roots.

"Everything she saw was brand-new and a total surprise," he shared. "I've been lucky enough to have bought her a few homes over the years, but this one is special as she's told me over and over these past few years, 'after a lifetime of traveling, I want this home to be my last. That's my dream.' Mom, there's no greater feeling than to make you happy — welcome home."

This isn't the first time the star has blown his mom away with a surprise treat. Last Christmas, he teamed up with his daughters Jasmine and Tiana to give Ata a brand-new white Cadillac for the holiday. And in 2018, she received a Willy Wonka-style golden ticket that notified her she'd be getting a new home, one of a handful of houses her famous son has purchased for her over the years.
Dwayne has purchased a few houses for his mom, but this one is special because it's the last one. I thought that detail was a bit morbid until I read through and realized that she was the one who said that she wanted her next home to be her last. He really delivered and went all out! The cutest thing is he also created a "smackdown room" for his mom's house. The rooms are full of memorabilia from his career and his proud mom has created "smackdown rooms" herself in each of her houses over the years. This time The Rock (and his team) did the work for her and made it bigger than before, with built-ins and all. This was a really sweet gesture and the furnishing is such a great and necessary touch. Furnishing homes can be really stressful and takes a long time. It's great that Dwayne used his success to make things nice and comfortable for his mom.
View this post on Instagram
View this post on Instagram
View this post on Instagram
Photos credit: Avalon.red and via Instagram