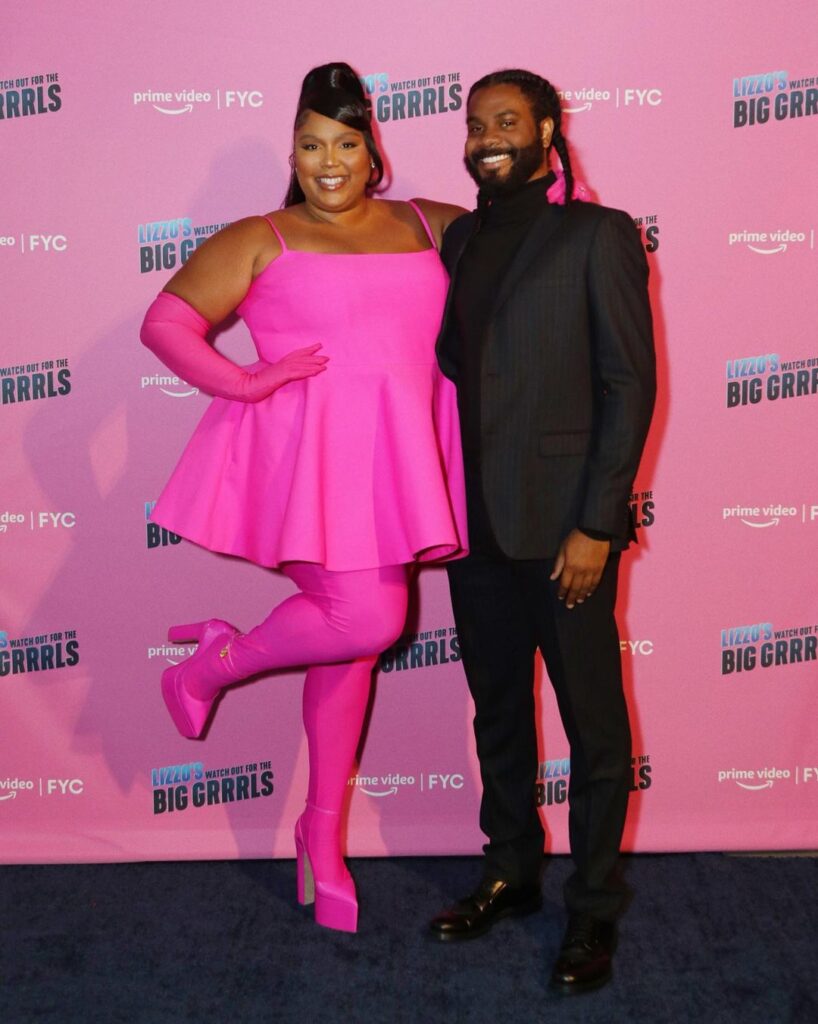 Lizzo's on fire right now. She's working on an upcoming album. She's got her Yitty shapewear line for Fabletics. And she has Lizzo's Watch Out for the Big Grrrls series on Amazon, too. But that's not all that's going on in Lizzo's life – she's in love. At least "a little bit." We knew Lizzo was being romanced when she told Variety her next album was a "love album" because she herself was in love. That love is comedian Myke White. The two have been spotted out and about, including for her 34th birthday celebration and when he accompanied her to her hosting gig for Saturday Night Live. So they haven't be hiding, but now they are Red Carpet official, y'all. Myke walked the carpet with Lizzo for an event for her series in Los Angeles last week.
On June 3, Lizzo and her boyfriend Myke Wright made their red carpet debut while attending an event for her Amazon Prime Video reality series, Lizzo's Watch Out for the Big Grrrls at DGA Theater Complex in Los Angeles on June 3.

At L.A.'s DGA Theater Complex, the "Rumors" singer slayed in a head-to-toe hot pink Valentino ensemble, which included a spaghetti strap fit-flare mini-dress, opera-length gloves, tights and platform heels, all in the same bright shade. She completed her look with a retro-inspired swept-up hairdo.

The comedian, meanwhile, wore a chic pinstripe suit coat, black turtleneck and a braided hairstyle.

Their walk on the carpet wasn't their only relationship milestone. That evening, they also went IG official, with Lizzo posting a series of snaps, including one of her gloved left hand resting on her boyfriend's hand. As she wrote, "Ima boss ass bitch, bitch, bitch, bitch, bitch, bitch, bitch #FYC."
Not that you asked but I love Lizzo's outfit for the event. That color is fabulous on her and her styling is fantastic. She needs to give her team a raise. I love the little embellishment on the glove made to look like a ring. Myke looks good too. I can't tell if it's a deep burgundy suit or mink brown. They both look good. More importantly, they look happy. And let's face it, in the world of celebrity, this is a big deal. Red Carpet official and IG official are actual milestones that media teams have to anticipate. There's a rhythm to all this. First Lizzo talks about the relationship without names. Then the pair struts around town but no confirmation. Now we have two 'officials' checked off in one night. Gawd, it sounds exhausting, doesn't it? And I thought waiting for the phone to ring was the hard part.
This is all the info I could find on Myke. He sounds talented, being a comedian, actor, musician and designer. I hope he's also a good guy. I guess this dashes Chris Evans' mom's hopes of a grandbaby. And poor Chris will need some consoling, now that Lizzo is off the market. *Adjusts bosom* Come here Cap. I got you.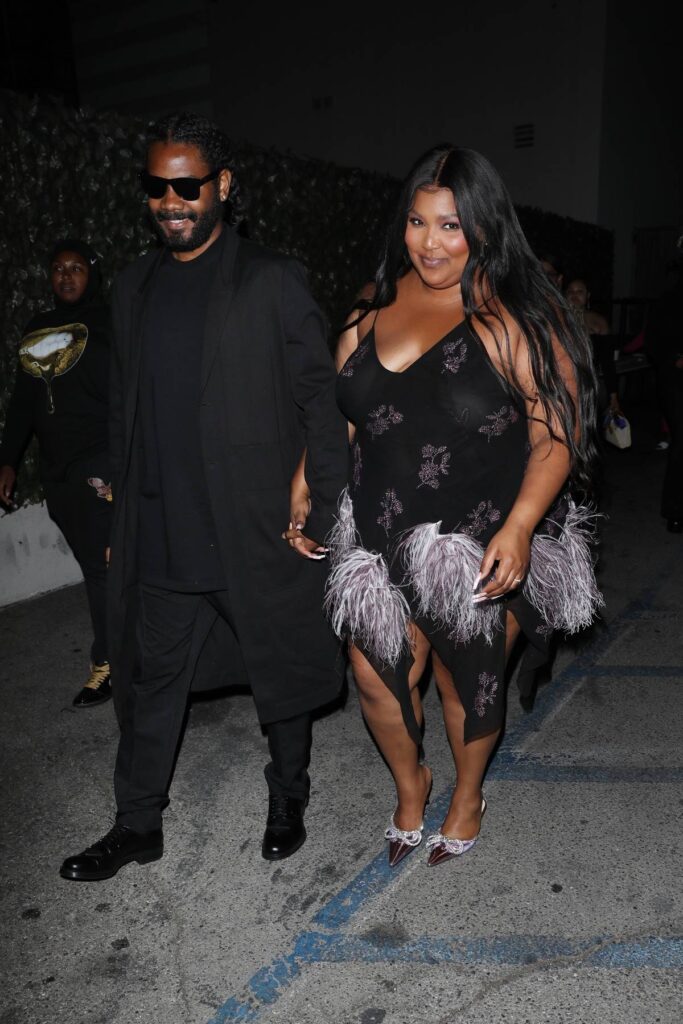 Photo credit: Instagram, Backgrid and Avalon Red