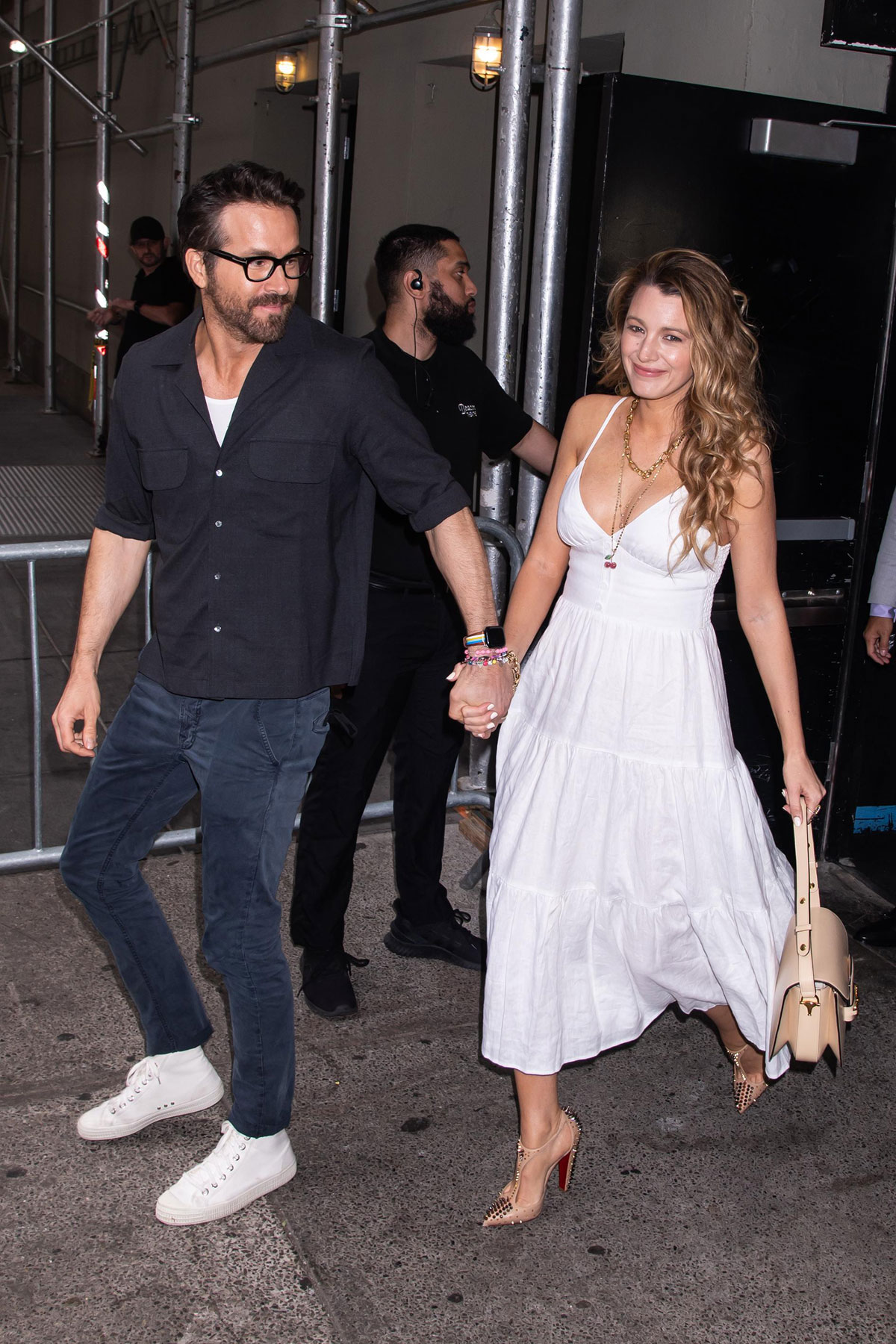 I feel like Blake Lively has been a bit more out and about than usual recently. She and Ryan Reynolds co-chaired the Met Gala this year and she was spotted at some other events in Manhattan here and there. Most recently, she and Ryan went to see Taylor Swift speak at one of the Tribeca Festival events.
It's not officially summer yet, but it's hot in New York and Blake went full summer with her outfit. She wore a white deep-V midi sundress with a tiered skirt and tiny buttons on the bodice and smocking on the back. There was no ID on the dress, but Glamour has some dupes at different price points. She accessorized with a pretty badass pair of spiked tan Christian Louboutin pumps, and a beige Gucci Horsebit 1955 shoulder bag. Then some chunky gold jewelry and her signature beauty waves to top it all off. Honestly, this outfit gives me nostalgic 2012 Gossip Girl vibes! It looks like something Serena would wear in the season premiere episodes when all the characters were getting back to New York after summers away. Even Ryan is giving Dan Humphrey vibes with his outfit and hipster glasses.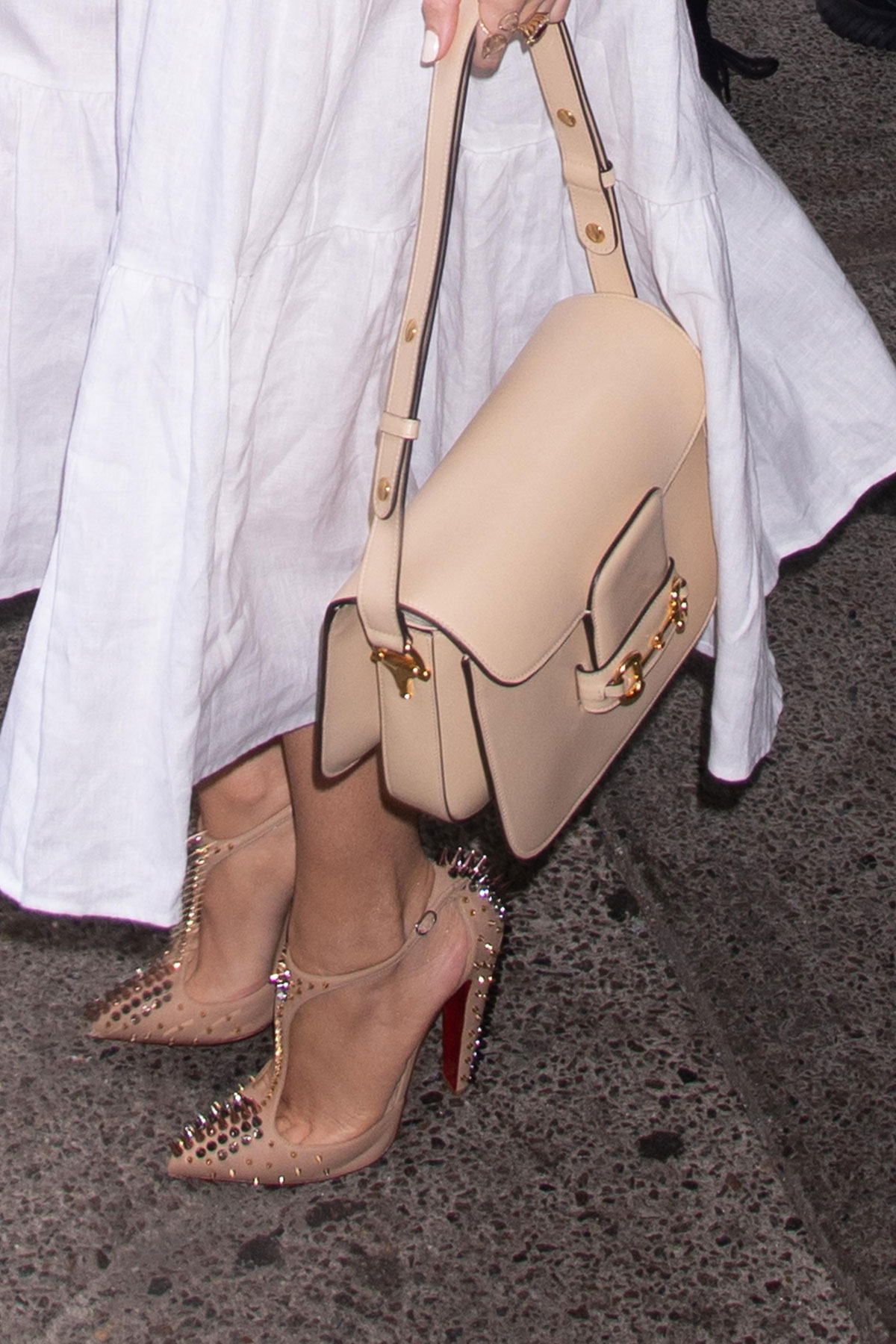 Blake has a few things announced or in pre-production now, so maybe she'll be working more now that their girls are a little older. Most notably, one of the upcoming projects co-stars Lin Manual Miranda and Richard Gere and the other is the latest adaptation of a Liane Moriarty novel. Interesting! I know a lot of people think Blake and Ryan are #couplegoals, but I definitely prefer Blake to Ryan (probably my GG nostalgia even though Serena wasn't my favorite) so I'd be happy to see her in more movies.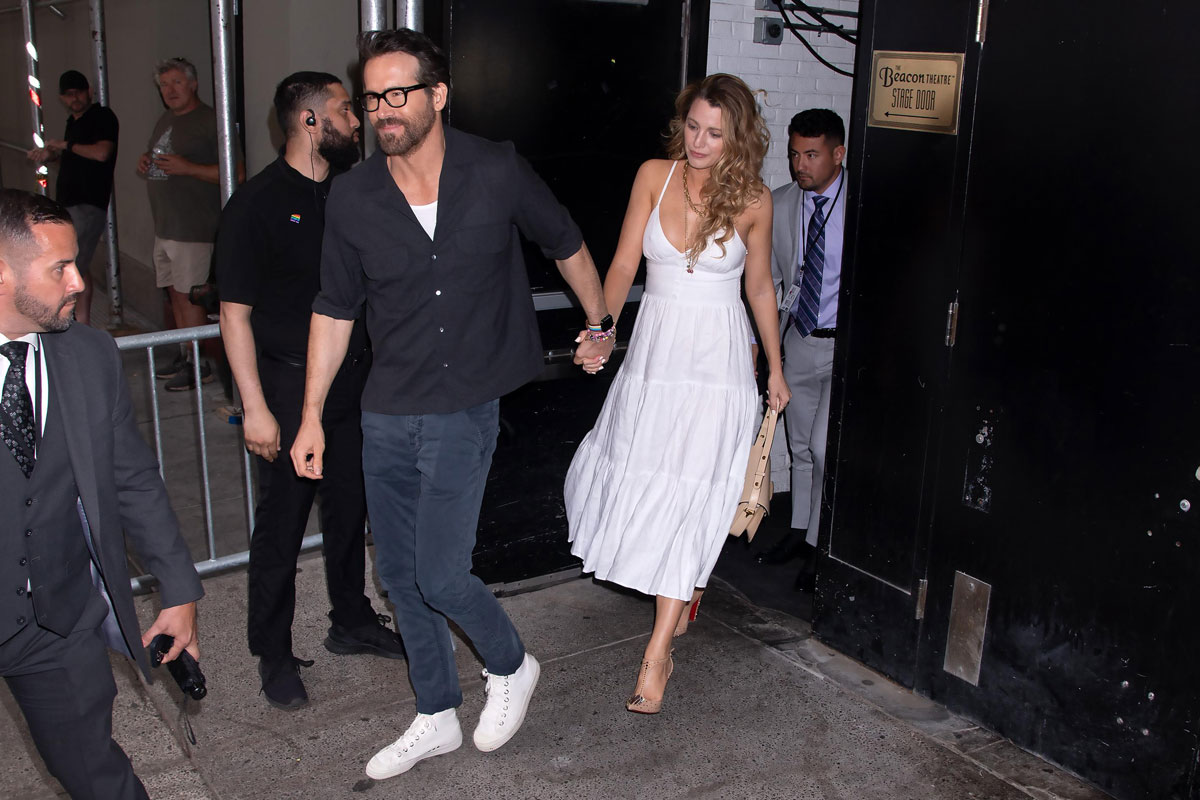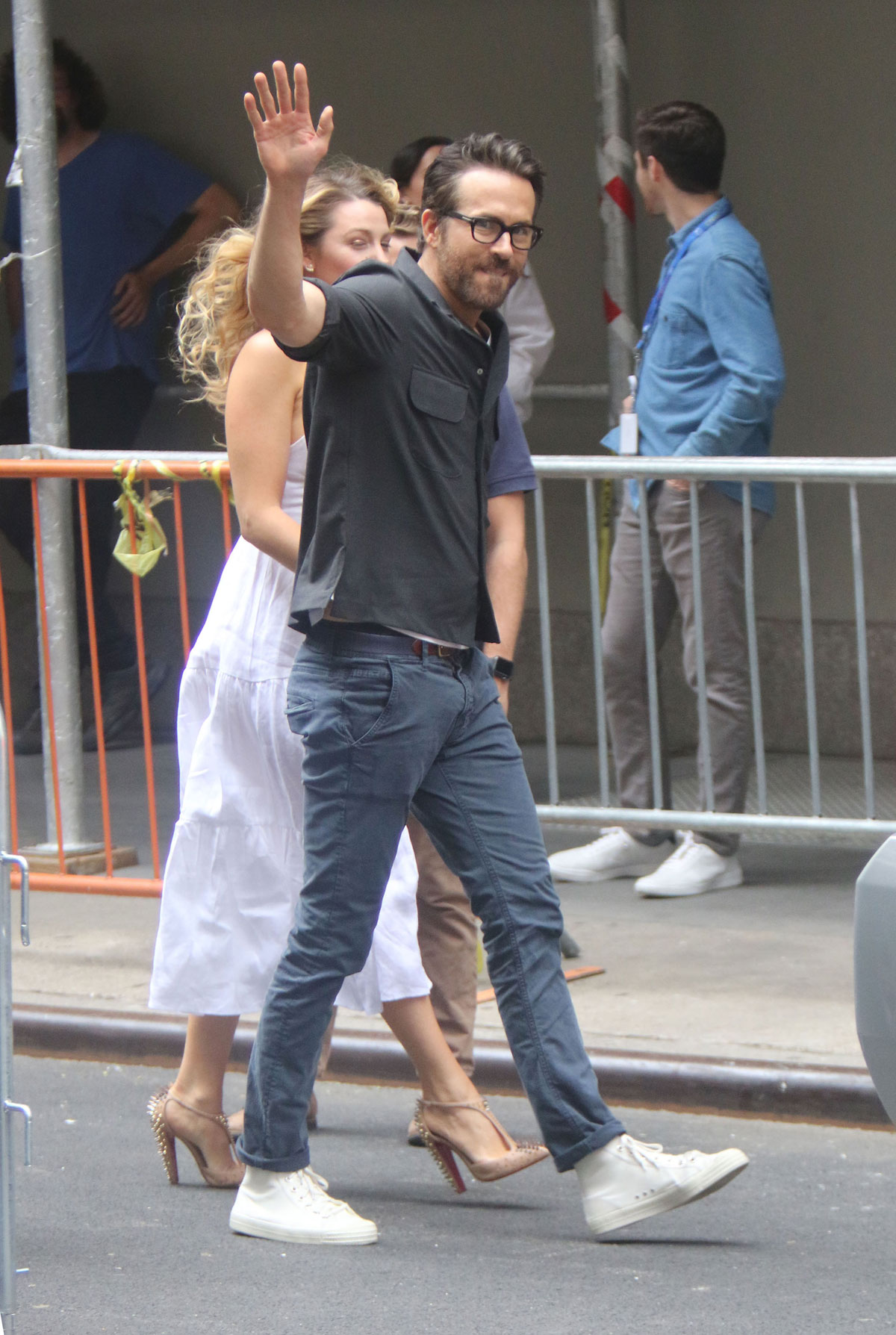 Photos credit: InStar