When I read the headline about Jared Leto saying he stayed in touched with Elizabeth Holmes I thought, of course he did. Even before I opened the story. Because of course Jared would be pen pals with someone as controversial as Theranos' creator and destroyer. At least the article gave me context. Jared filmed his Actors on Actors segment with Amanda Seyfried who just played Elizabeth on Hulu's The Dropout. Amanda had not been allowed to meet Elizabeth or communicate with her in any way because she was on trial during the filming. So she was very eager to hear from someone who had met the woman in person. Jared met Elizabeth after he was impressed with her on stage. He also presented her the 2015 Glamour Magazine Woman of the Year Award. Jared told Amanda he found Elizabeth quite pleasant but admitted she never let on that there was anything wrong with her personal or professional life. And even though they are no longer in contact, Jared surmised that, "no one is one thing."
I had heard her speak in Palo Alto. She was great onstage. She was incredibly smart, funny — and then I met her after that, and I liked her a lot. She was sweet. She was kind. But no indication that things weren't great in her life and at the company. And then I gave her an award. And now I'm here with you. We stayed in touch after that and talked a few times, but my experience with her was always quite lovely. Not everyone is one thing. No one is one thing.
Jared is a hard person to gauge this off because he has such a questionable work process of his own. Who knows who he connects with? But The Dropout presents Elizabeth as someone who attracts people and in whom they have unwavering confidence. Unfortunately, Amanda and the show failed to give any convincing reason why Elizabeth appealed to anyone. But something roped in that many high-profile investors. If you watch the interview, Jared sounds like he's trying to reconcile the person he befriended and the person that emerged when the scandal broke. It speaks to his point that people are not only one thing. We all probably have a side to us that would surprise others. However, most of us don't have a side so exponentially horrible that it overshadows anything good about us. It's also an interesting comment from Jared because I don't think much of him or his antics. But I enjoyed him in this interview. He was engaging and compassionate. He even provided a space for Amanda to get her thoughts out when she started to spin off track. If I only knew him from this interview, I might be a fan.
Jared was with Amanda because he played Adam Neumann in the Apple TV+ WeCrashed series. I mentioned it before, but he was great in that role. Both he and Anne Hathaway were. Jared spoke about meeting Adam when he was almost finished filming the series and he clearly applied the no on is one thing rule to Adam. I don't. But at least after watching WeCrashed I understood how people got caught up in his orbit.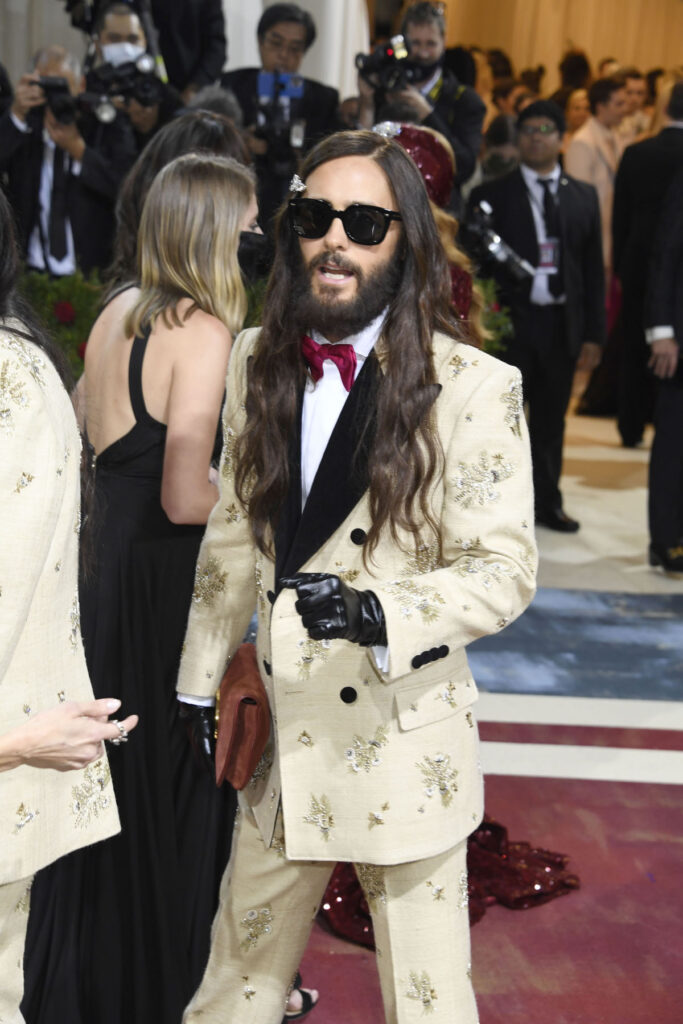 Photo credit: Instagram, Getty images and Avalon Red