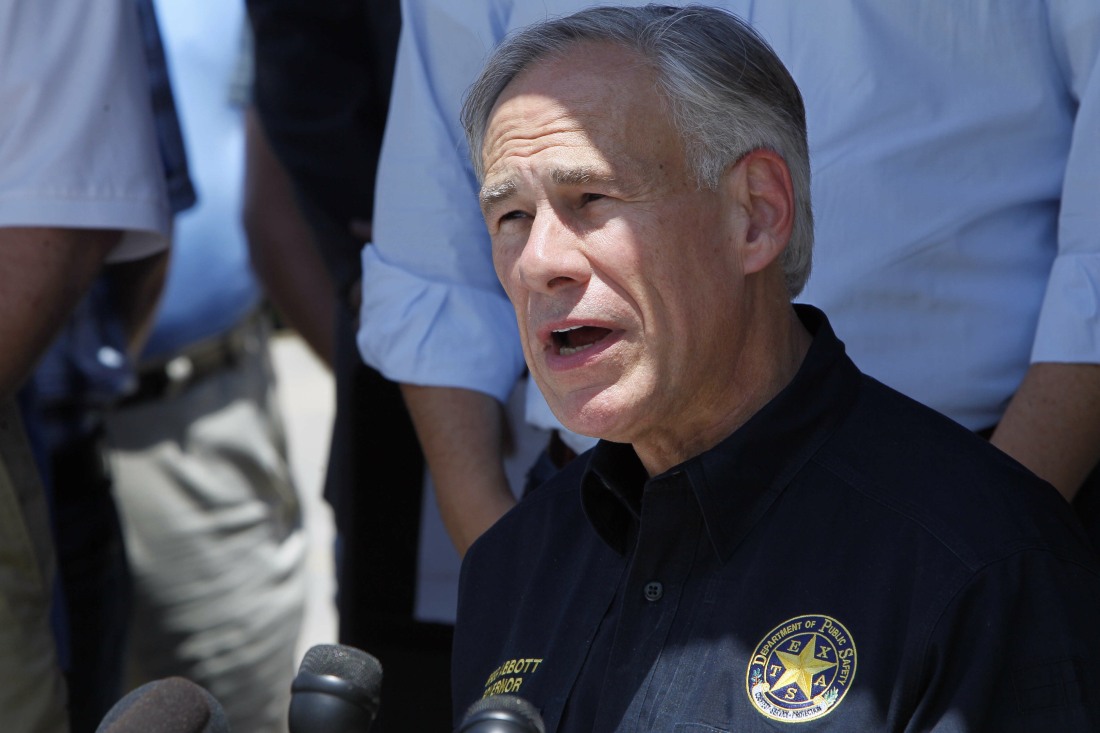 Give credit where it's due: local Texas newspapers and media outlets have been doing an incredible job getting to the truth of what happened in Uvalde, at Robb Elementary last month. National and international journalists have been on the ground, but the staff at Texas Tribune, Austin American-Statesman, The San Antonio Express-News, Dallas Morning News and more have all been doing groundbreaking local and state reporting. So it is this week, when the Texas Tribune, Austin American-Statesman and KVUE-TV broke this story simultaneously. The story? Uvalde police had a Halligan bar, ballistic shields and plenty of firepower when they entered Robb Elementary 20 minutes after children and teachers began to be slaughtered. The cops had all of that equipment… and they didn't do anything with it for nearly an hour. They didn't even approach the doors to the classrooms, according to reporting from The San Antonio Express-News. The cops stood inside the building, waiting as even more shots were fired and even more children were murdered.
The officers in the hallway of Robb Elementary wanted to get inside classrooms 111 and 112 — immediately. One officer's daughter was inside. Another officer had gotten a call from his wife, a teacher, who told him she was bleeding to death. Two closed doors and a wall stood between them and an 18-year-old with an AR-15 who had opened fire on children and teachers inside the connected classrooms. A Halligan bar — an ax-like forcible-entry tool used by firefighters to get through locked doors — was available. Ballistic shields were arriving on the scene. So was plenty of firepower, including at least two rifles.

During most of those 77 minutes, despite the urgent pleas from officers and parents amassed outside, officers stayed put outside rooms 111 and 112, stationed on either end of a wide hallway with sky blue and green walls and bulletin boards displaying children's artwork. Ramos fired at least four sets of rounds — including the initial spray of fire that likely killed many of his victims instantaneously.

Revelations have trickled out in the press: The New York Times has described officers' doubts about the decision to wait; breakdowns in communications and tactics; and the fact that officers held off from the confrontation even though they knew people were injured, and possibly dying, inside. The San Antonio Express-News reported that there is no evidence that officers tried the doors on rooms 111 and 112 — contradicting a key assertion by the Uvalde schools police chief, Pete Arredondo, who told The Texas Tribune that officers tried the doors, found them locked and had to wait for a master key to unlock them. On Monday evening, the Austin American-Statesman and KVUE-TV revealed that the officers, in effect, had more than enough firepower, equipment and motivation to breach the classrooms.

No security footage from inside the school showed police officers attempting to open the doors to classrooms 111 and 112, which were connected by an adjoining door. Arredondo told the Tribune that he tried to open one door and another group of officers tried to open another, but that the door was reinforced and impenetrable. Those attempts were not caught in the footage reviewed by the Tribune. Some law enforcement officials are skeptical that the doors were ever locked.

Within the first minutes of the law enforcement response, an officer said the Halligan (a firefighting tool that is also sometimes spelled hooligan) was on site. It wasn't brought into the school until an hour after the first officers entered the building. Authorities didn't use it and instead waited for keys.

Officers had access to four ballistic shields inside the school during the standoff with the gunman, according to a law enforcement transcript. The first arrived 58 minutes before officers stormed the classrooms. The last arrived 30 minutes before.

Multiple Department of Public Safety officers — up to eight, at one point — entered the building at various times while the shooter was holed up. Many quickly left to pursue other duties, including evacuating children, after seeing the number of officers already there. At least one of the officers expressed confusion and frustration about why the officers weren't breaching the classroom, but was told that no order to do so had been given.
It was clear from the very start of this tragedy that Uvalde police completely f–ked up. We knew that on the day, when no one could get a straight answer about what was done or what, exactly, had happened in the school. Parents were outside the school and cops were harassing them, tasering them and handcuffing them. And now this – Uvalde police with all of their fancy, expensive, taxpayer-bought equipment just stood outside the classrooms doing absolutely nothing as they listened to children being murdered.
BREAKING: Multiple officers were inside Robb Elementary School with rifles and at least one ballistic shield at 11:52 a.m. the day of the shooting, new video and other evidence shows. They didn't enter the classroom for another 58 minutes. More soon via @statesman and @KVUE. 1/2 pic.twitter.com/0BcYgq2hcQ

— Tony Plohetski (@tplohetski) June 20, 2022
Reporters were asked to leave Uvalde City Hall because people are intimidated by us. Texas legislators are meeting here with law enforcement behind closed doors. The fire marshal also told a local chaplain and father of a victim to exit from the building. pic.twitter.com/ukyTmtHbOt

— Shimon Prokupecz (@ShimonPro) June 20, 2022
Photos courtesy of Avalon Red.

(180519) — SANTA FE, May 19, 2018 () — Texas Governor Greg Abbott speaks at a press briefing in Santa Fe, Texas, the United States, May 18, 2018. Ten people were killed and another 10 wounded on Friday when a student armed with a shotgun and a revolver opened fire at a high school in the U.S. state of Texas in the latest incident of gun violence against students. (/Steven Song)(axy),Image: 515240500, License: Rights-managed, Restrictions: WORLD RIGHTS excluding China – Fee Payable Upon Reproduction – For queries contact Avalon.red – sales@avalon.red London: +44 (0) 20 7421 6000 Los Angeles: +1 (310) 822 0419 Berlin: +49 (0) 30 76 212 251 Madrid: +34 91 533 4289, Model Release: no, Credit line: Steven Song / Avalon
(180519) — SANTA FE, May 19, 2018 () — Texas Governor Greg Abbott holds a press briefing in Santa Fe, Texas, the United States, May 18, 2018. Ten people were killed and another 10 wounded on Friday when a student armed with a shotgun and a revolver opened fire at a high school in the U.S. state of Texas in the latest incident of gun violence against students. (/Steven Song)(axy),Image: 515240537, License: Rights-managed, Restrictions: WORLD RIGHTS excluding China – Fee Payable Upon Reproduction – For queries contact Avalon.red – sales@avalon.red London: +44 (0) 20 7421 6000 Los Angeles: +1 (310) 822 0419 Berlin: +49 (0) 30 76 212 251 Madrid: +34 91 533 4289, Model Release: no, Credit line: Steven Song / Avalon
United States President Donald J. Trump makes remarks as he meets with Governor Greg Abbott (Republican of Texas) in the Oval Office of the White House in Washington, DC, Thursday, May 7, 2020. Credit: Doug Mills / Pool via CNP | usage worldwide,Image: 564280319, License: Rights-managed, Restrictions: UK and US ONLY – DIRECT SALES ONLY – Fee Payable Upon Reproduction – For queries contact Avalon.red – sales@avalon.red London: +44 (0) 20 7421 6000 Los Angeles: +1 (310) 822 0419 Berlin: +49 (0) 30 76 212 251, Model Release: no, Credit line: Doug Mills / DPA Picture Alliance / Avalon