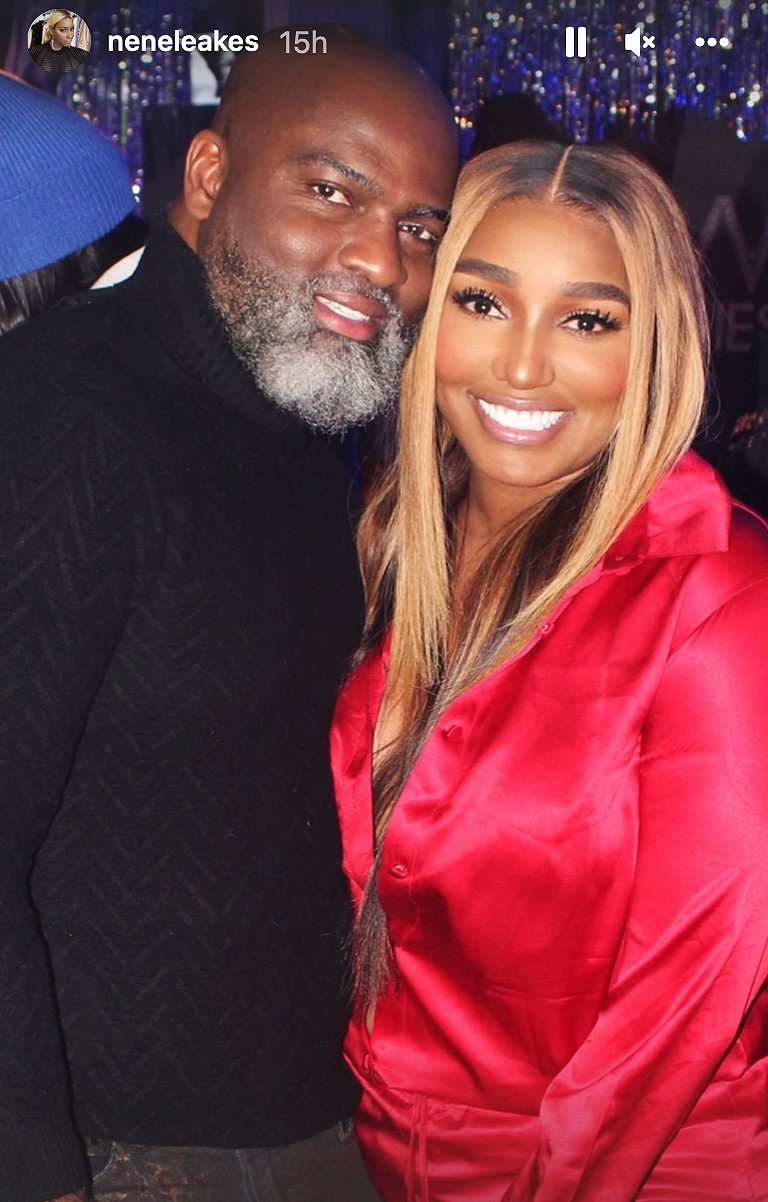 NeNe Leakes, of Bravo fame, had a rough time in 2021. Her on/off husband of many years sadly succumbed to colon cancer in September. But then, in December, she was spotted with a man named Nyonisela J. Sioh and they made it Instagram official at the end of that month. That seems a little quick to me, but what do I know. Apparently, it seemed a little quick to his wife too. Malomine Tehmeh-Sioh filed a lawsuit against NeNe, basically for breaking up her marriage, specifically for "alienation of affection and criminal conversation." NeNe says the whole thing is none of her business, which is a bit precious considering she is the one being sued.
NeNe Leakes says she minds her own business, and that's why she has "no feelings" about a lawsuit filed against her that essentially accuses her of stealing a woman's husband.

The 54-year-old Real Housewives of Atlanta alum spoke with ET's Rachel Smith and said any legal drama going on with her boyfriend, Nyonisela J. Sioh, and his wife, Malomine Tehmeh-Sioh, should remain their business and their business only.

"I feel like it's their business and not mine, right?" Leakes said. "I feel like I was dragged into something that is just not my business. They have their own legal thing that's going on. I shouldn't be brought into it, that's all. So, I really have no feelings about it. I really think that it's something that [Nyonisela] has to handle himself."

Earlier this month, Tehmeh-Sioh sued Leakes for alienation of affection and criminal conversation. According to the court docs, Sioh and Tehmeh-Sioh, who tied the knot in 2016 and share an 11-year-old son, separated on or about Dec. 17. Leakes was first linked to Sioh in December, and they went Instagram official later that month, on Dec. 28, with Leakes sharing pics and videos from their beach getaway.

Per Tehmeh-Sioh's suit, she and her husband allegedly "enjoyed a genuine happy marital relationship, in which some degree of love, affection, society, companionship, comfort, friendship and favorable mental attitude existed between them" prior to Leakes' "wrongful interference and conduct."

Tehmeh-Sioh alleges in her suit that Sioh and Leakes "engaged in an ongoing romantic, uninhibited and adulterous affair" without her "knowledge or consent."

Of Leakes, Tehmeh-Sioh alleged that the former reality star "has publicly posted and continues to publicly post berating, tactless and insensitive intimate pictures of herself with [Tehmeh-Sioh's] husband on social media causing further embarrassment and humiliation."

The reality TV star addressed the allegations on Instagram, scoffing at the idea she's "a husband stealer." She said, "There ain't nobody out here stealing husbands… Nobody wants to steal nobody else's problems."

And that's not the only lawsuit in Leakes' orbit. She also sued the companies behind RHOA, alleging that they fostered and tolerated a hostile and racist work environment.
I think what NeNe says is half-right/half-wrong. Wrong in that it is her business now that she's been sued, so to say that it's not and she has no feelings about it is really dismissive. But she's right in that it really should be the guy's problem to handle. The timeline is too tight for there to have been no overlap. I am sure the wife is in pain and I can understand that, but since when can you sue for this? I looked it up and apparently criminal conversation as a tort is an old-fashioned euphemism for sex; it's old-school but it does apply to the situation. I think this whole thing is kind of embarrassing for everyone involved. I get not wanting to just go away quietly when people have done you wrong, but this is really not a great look. Like, the wording of the lawsuit says that the marriage had "some degree of" love, affection, etc, before NeNe. "Some degree" of love doesn't sound that great. Also did anyone echo NeNe's iconic line back to her, "close your legs to married men?" I feel like NeNe can be called out for being a hypocrite, but to be sued for this is a bridge too far. Shouldn't this lady be suing her husband, not NeNe? The husband who made/broke the vows is the one who should be sued.
Caught the show today? Guest co-host Nene Leakes was here, and we even got to meet her new boo, Yoni Sioh! pic.twitter.com/N959ZeRgm1

— The Real (@TheRealDaytime) February 9, 2022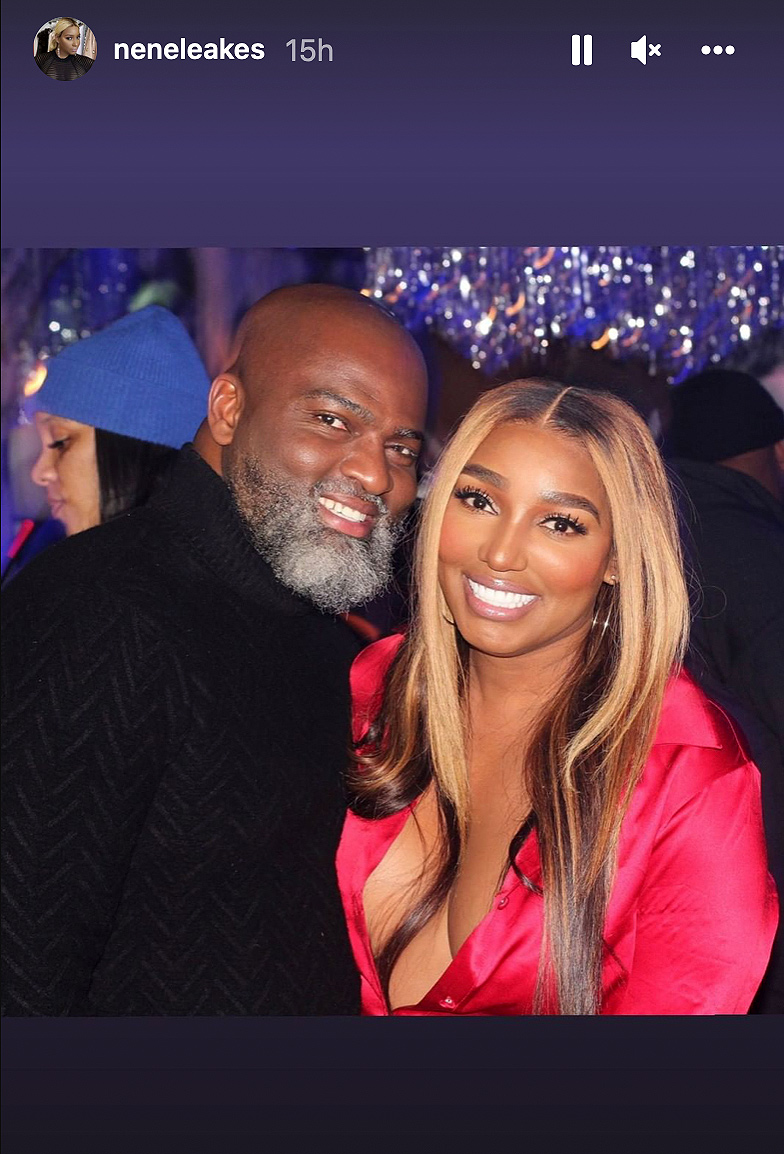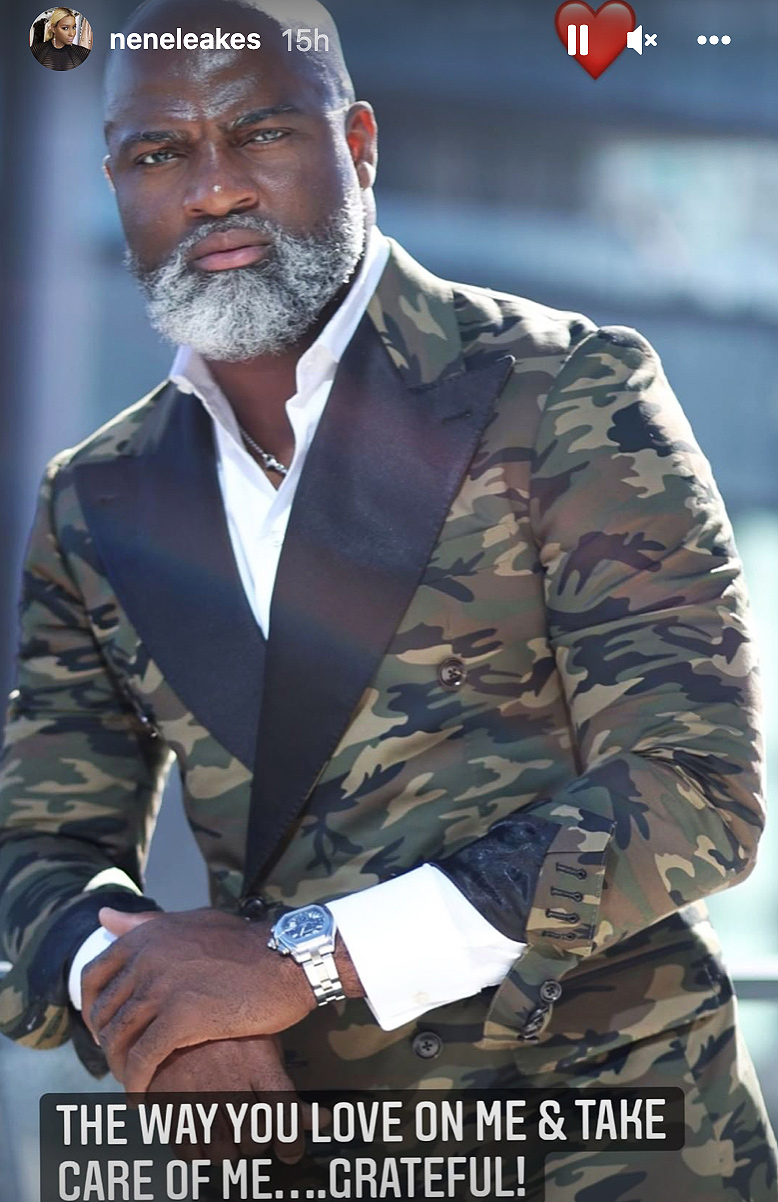 Photos via Instagram/People, Twitter and Bravo