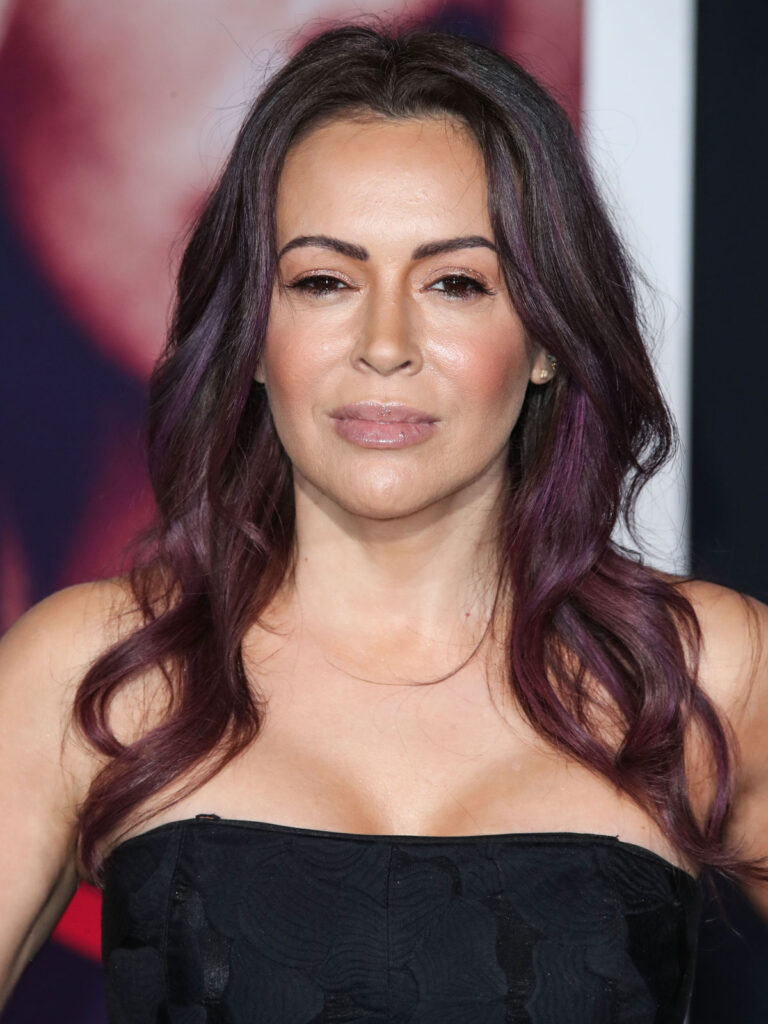 Well, it looks like California's 4th District is going to need to find another opponent to run for Congress because Alyssa Milano just made other plans. In the latest, "Wait, who ordered this?" news it was just confirmed that the Who's The Boss? redux is officially in the works. Yay? At some point, this went from a reunion to a sequel, and it landed both Tony and Samantha Micelli themselves: Tony Danza and Alyssa. Mike Royce, fresh off the One Day at a Time reboot, will be writing it and Norman Lear is executive producing it (Lear was not a part of the first one). The plot, so far, is Tony and Samantha still live in the family home, only Sam is the single mom now.
The Who's the Boss? sequel series has found a home. The project, reuniting original stars Tony Danza and Alyssa Milano and executive produced by Norman Lear, has landed at Amazon Freevee for development. The follow up is being written/executive produced by One Day at a Time co-creator/exec producer/co-showrunner Mike Royce and co-executive producer Brigitte Muñoz-Liebowitz. Sony Pictures Television, which owns the rights to the original series and has been working on the sequel for the last two years, is the studio.

Danza and Milano are set to reprise their roles as Tony and Samantha Micelli. Set 30 years after the events of the original series, the sequel will focus on former Major League Baseball player/retired housekeeper Tony Micelli (Danza) and his relationship with his daughter Samantha (Milano). She is now a single mother, living in the family house. In line with Norman Lear's classic shows, the new comedy will explore generational differences, as well as opposing world views and parenting styles within the dynamic of a modern family in 2022.
You know what name I didn't read anywhere in the article? Angela. I didn't even watch the original that much, but my general philosophy is if there's no Judith, why bother? The show is set 30 years later, so they probably killed her off. Lord knows what happened to her son.
I know Fuller House went over pretty well with a next generation premise, so this might work. With Samantha presumably being 'The Boss' now as the head of the household, it's an interesting dynamic. I've always liked Tony and I get a kick out of the fact that his characters are always named Tony. I hope this works. I can't say I am overly excited for it, but I am open-minded about it. If they update the jokes, if they make the storylines relevant, if they negotiate a fair deal to bring Judith back in some capacity, I'd at least give it a shot. What about you all?
RIP Katherine Helmond!
Photo credit: Avalon Red, Getty Images and Instagram