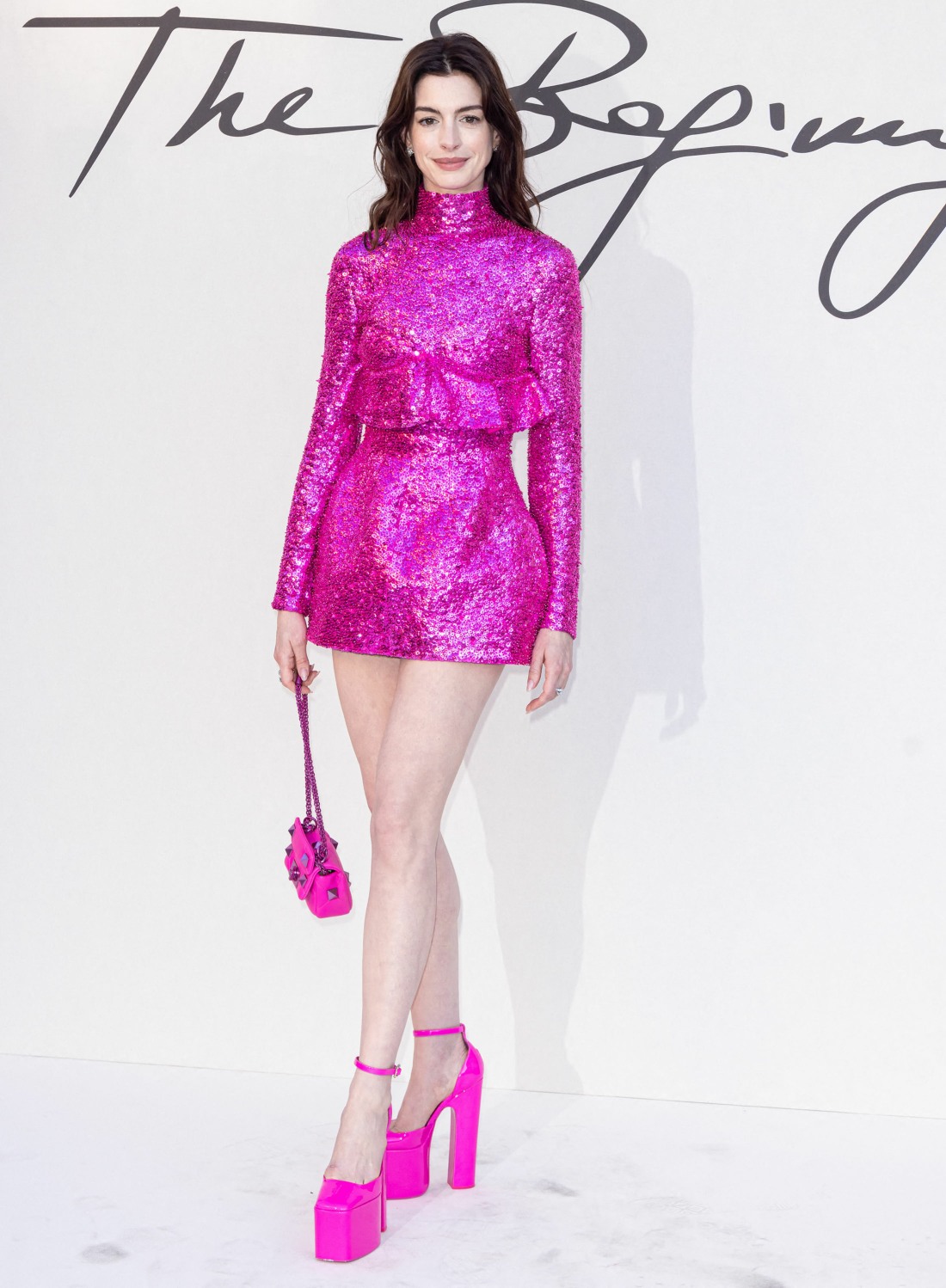 You can always count on Anne Hathaway to show up for Valentino. She'll show up for Armani and Chanel sometimes, but she's a ride-or-die Valentino girl and the fashion house usually gives her the best stuff. Anne was in Rome on Friday and through the weekend for fashion week and, specifically, the big Valentino show. Valentino's latest collections have been very focused on this shade of Barbie-pink. It's been everywhere this year, and I can't even remember a time when so many celebrities were seen out in the same designer's collection. The mood of the fashion world definitely feels "hot pink" right now.
Now, all that being said, I loathe the dress Valentino gave Anne. She's the brightest star, they love her, they give her the best stuff… except this minidress sucks. Anne sort of knows it sucks too. They gave her ugly platform heels and a f–king boob peplum!!!! The dress is so short and stiff, you know Anne's bare ass skin was on those Valentino seats. A hot pink mess is what it is.
All that being said, now people want to see Anne in Greta Gerwig's Barbie movie.
Anne Hathaway wearing Valentino… she's MY Barbie 🫶🏻 pic.twitter.com/5wuY1rKh80

— Velvet Coke (@missvelvey) July 8, 2022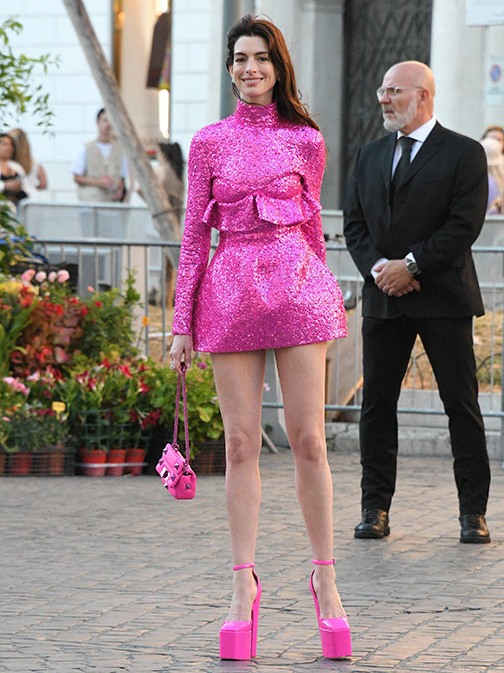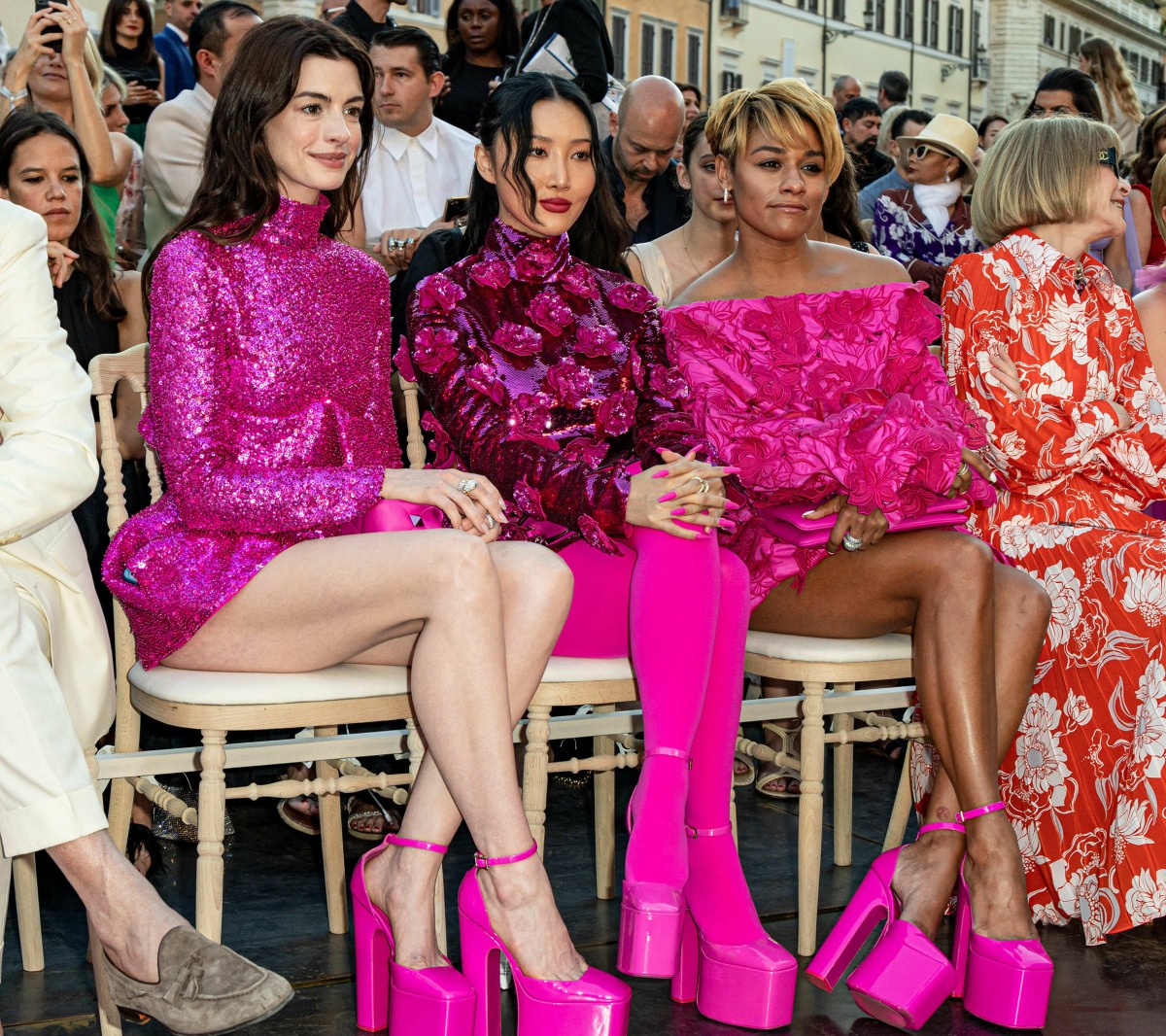 Photos courtesy of Cover Images.