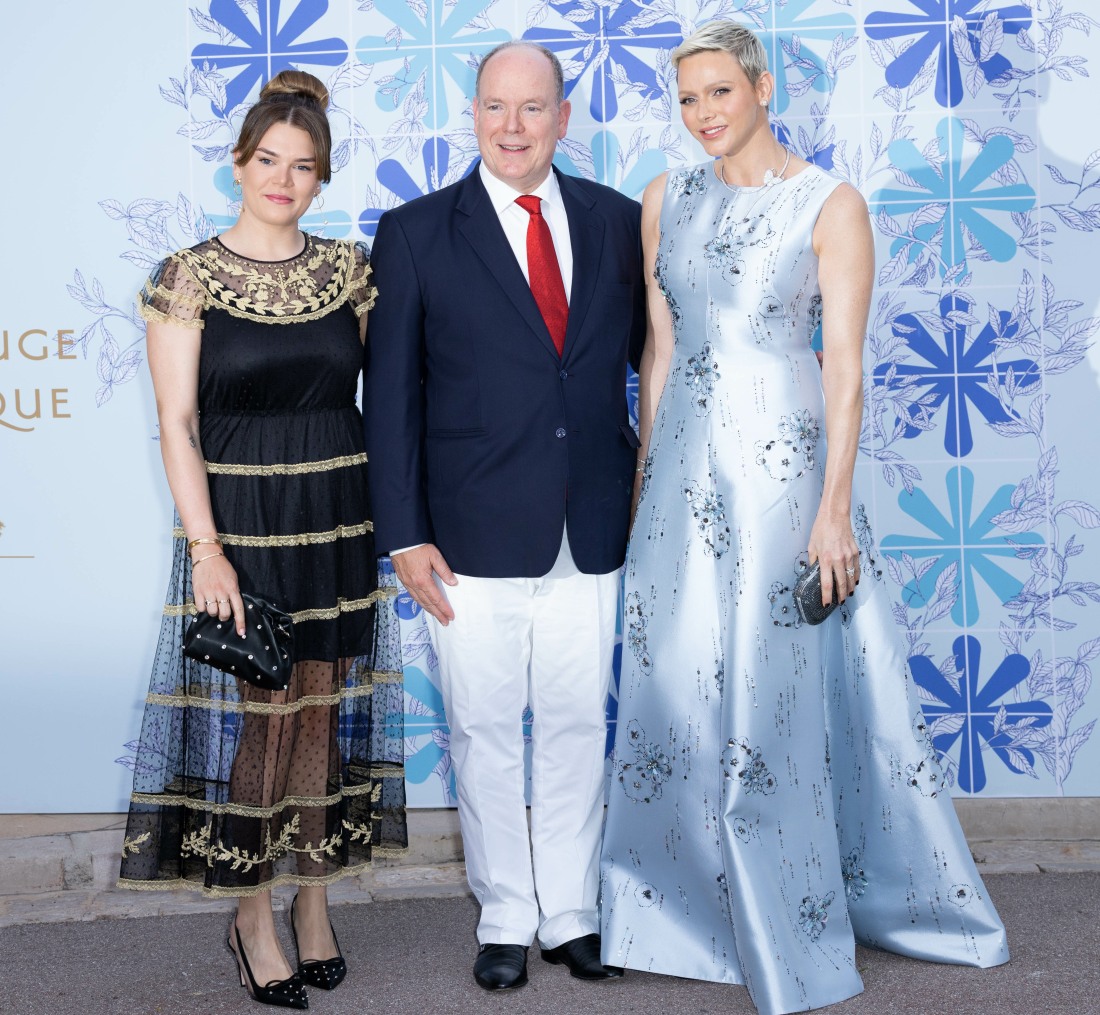 Princess Charlene and Prince Albert were out and about in Monte Carlo last night for the 73rd Monaco Red Cross Ball Gala. The Red Cross gala is one of the biggest events in the principality, and I believe Prince Albert is a big fundraiser and ambassador for the Red Cross in Europe. Charlene and Albert were joined on the red carpet by Albert's niece Camille Gottlieb. Camille is Princess Stephanie's daughter with Jean-Raymond Gottlieb (Stephanie's bodyguard). Camille just turned 24! Albert has been spending more time with his nieces and nephew by his sister Stephanie in recent years. He's reportedly always been pretty close to Caroline's children.
Charlene wore a custom Prada gown and paired it with a necklace and bracelet from Van Cleef & Arpels. Charlene's not really known for her jewelry, she tends to just wear small, simple pieces or no jewelry at all when she's doing daytime events. I do think she has a pretty sizeable jewelry collection though, and I'm slightly surprised that she didn't wear her "Ocean Tiara" to this gala. When she's worn it in the past, she tends to convert it into a necklace. I don't think she actually likes wearing tiaras. As for the Prada… it's really pretty? Frozen vibes, I guess? Most of all, it's nice to see her at a healthy weight and looking well.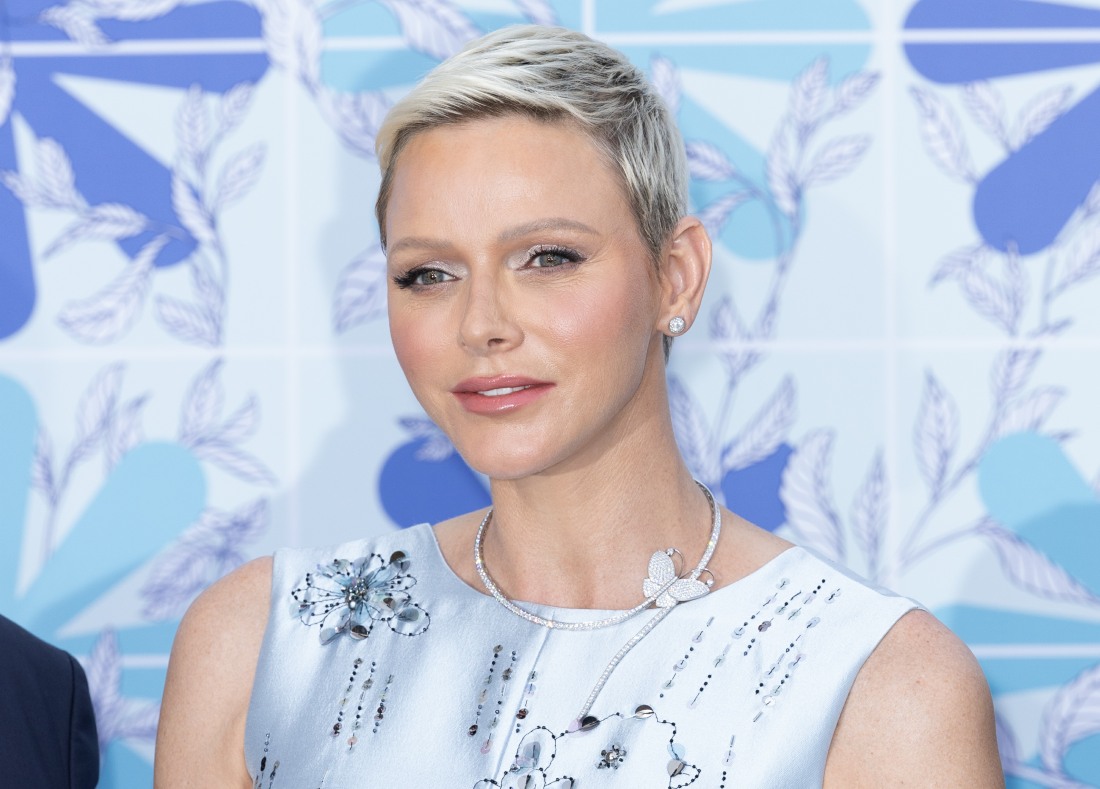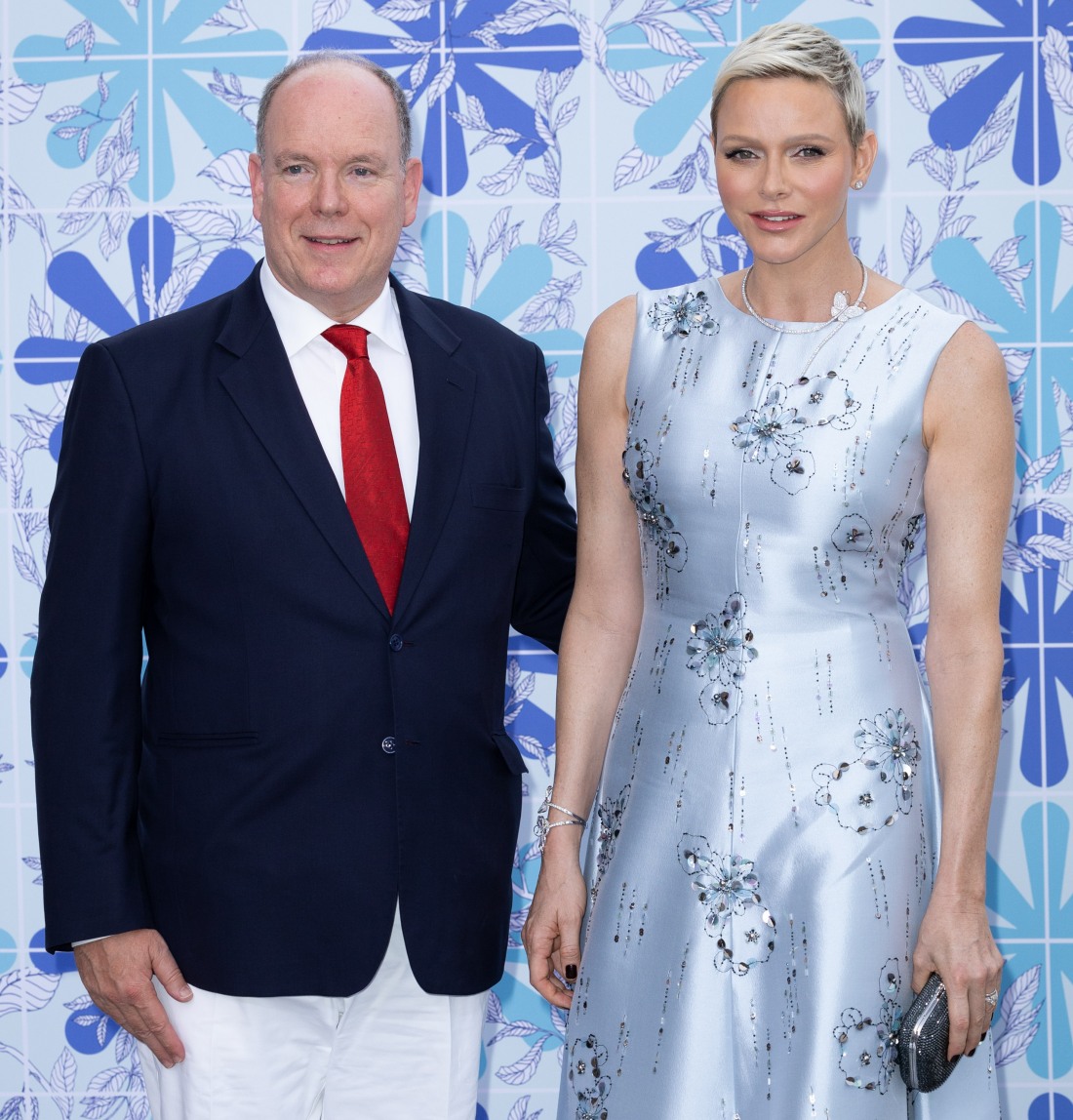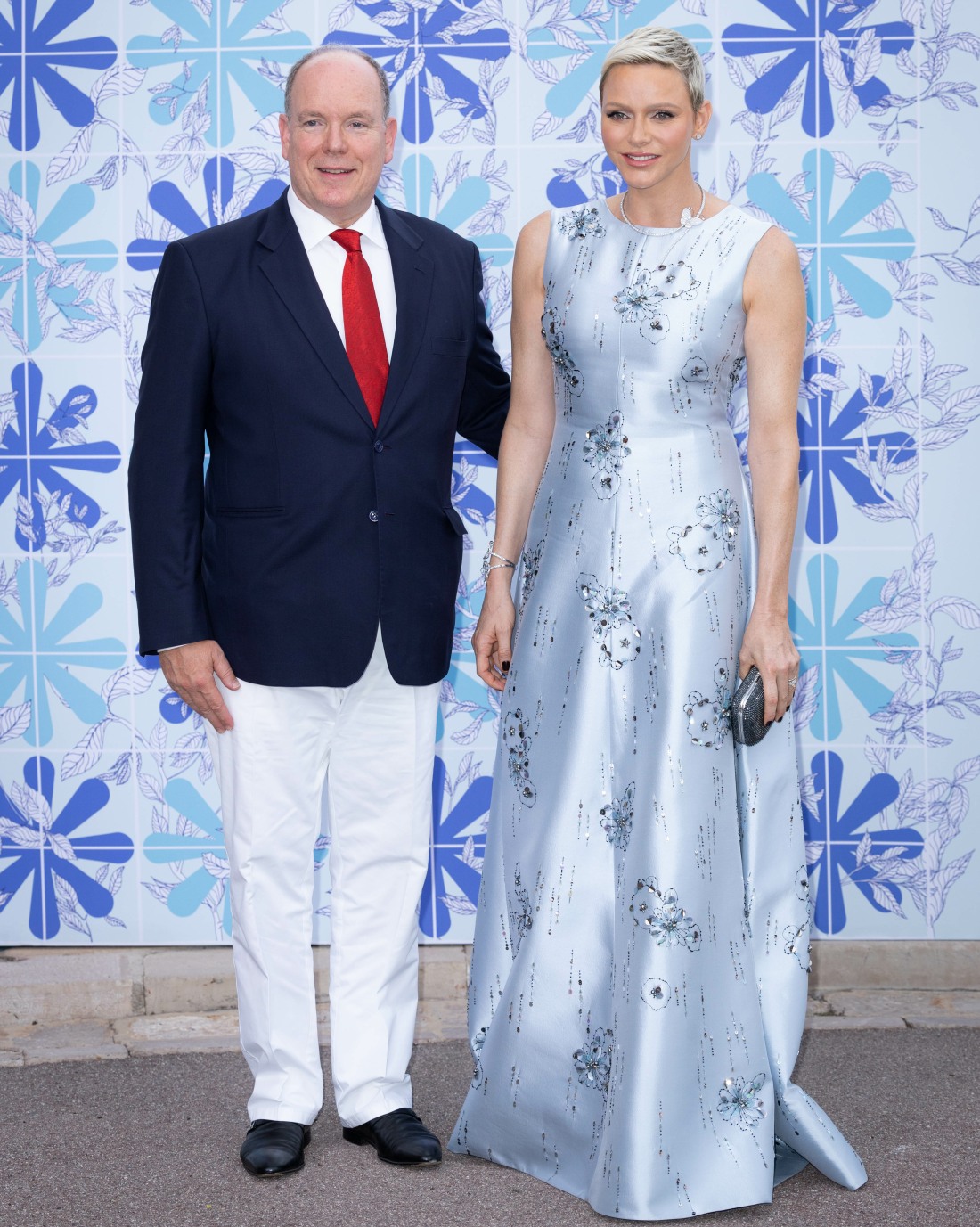 Photos courtesy of Avalon Red.