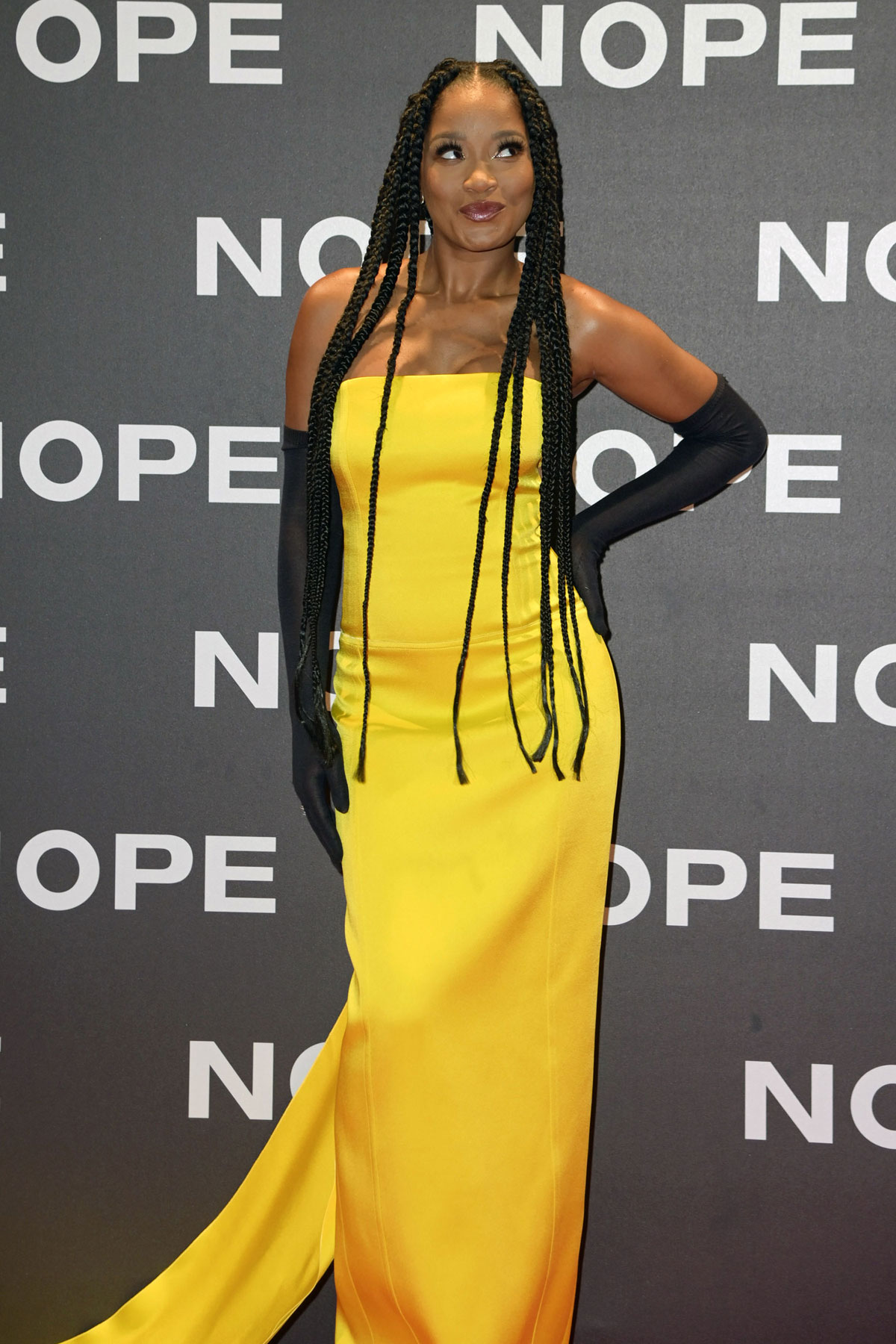 Despite her film, Nope, opening first in the weekend's box office at $44 million, Keke Palmer was put in a position where she felt she had to defend herself and her career. One reporter tweeted to express surprise at the discussion around Keke's "breakout moment" with Nope because Keke has been a star in her household forever. Someone else responded to that tweet and brought up Zendaya, chalking up the differences in their careers and perceived mainstream popularity to colorism. And Keke took issue with that, tweeting back that it's colorist to randomly compare the two and listing her very impressive career accolades.
Keke Palmer doesn't appear to appreciate the recent social media conversation comparing her career to that of Zendaya.

A Saturday tweet drew attention for claiming that a perceived difference in mainstream popularity between Palmer, who currently stars in Jordan Peele's Nope, and Zendaya is "one of the clearest examples of how colorism plays out in Hollywood." The Twitter thread pointed out that Palmer and Zendaya are both former child stars but that Nope is being described in some circles as Palmer's breakout role.

On Sunday, Palmer tweeted, "A great example of colorism is to believe I can be compared to anyone. I'm the youngest talk show host ever. The first Black woman to star in her own show on Nickelodeon, & the youngest & first Black Cinderella on broadway. I'm an incomparable talent. Baby, THIS, is Keke Palmer."

The 28-year-old star continued, "I've been a leading lady since I was 11 years old. I have over 100+ credits, and currently starring in an original screenplay that's the number one film at the box office #NOPE. I've had a blessed career thus far, I couldn't ask for more but God continues to surprise me."
So reading those two tweets that seemed to cause all this, my thought is the first one is pretty innocuous, but the second one is a bit rude and I can see why Keke took offense. That second person pulled Zendaya out randomly, wrote a whole tweet thread, and juxtaposed images of the two to make their point. And then someone else even replied comparing the net worth of the two women! I totally understand why Keke was offended at these comparisons that people are literally only making because they're both Black actresses in the same age range. Keke's achievements can stand on their own. Personally, I also think Keke has been a star for years and I've always been more aware of her career. The Marvel connection is probably what makes Zendaya seem "more mainstream." The people tweeting say they're fans and didn't intend to cause any harm, but making hurtful and unnecessary comparisons and nitpicking at someone you claim to be a fan of during what should be a big, proud moment for them is very harmful. If they're fans and they think this is Keke's "mainstream breakout," then why engulf it in this negative conversation instead of just letting her enjoy her moment? At least for opening weekend, jeez. Keke didn't deserve to have to deal with this. But I did chuckle a bit that she called herself "an incomparable talent." Actors, right.
It's so interesting seeing the conversation around Keke Palmer having her breakout or superstar moment and it's wild we live in different worlds because in my household Keke been a star for forever Akeelah & The Bee was my dad's favorite movie it went triple platinum in my home.

— Aiyana N. Ishmael (@aiyanaish) July 23, 2022
I'd like someone to do a deep-drive on the similarities and differences between Keke Palmer and Zendaya's careers. This may be one of the clearest examples of how colorism plays out in Hollywood. They were both child-stars, but their mainstream popularity is very different. https://t.co/Cmy1CXGQeI pic.twitter.com/etO27HVN0Y

— Melinda Eg (@NBAgladiator) July 23, 2022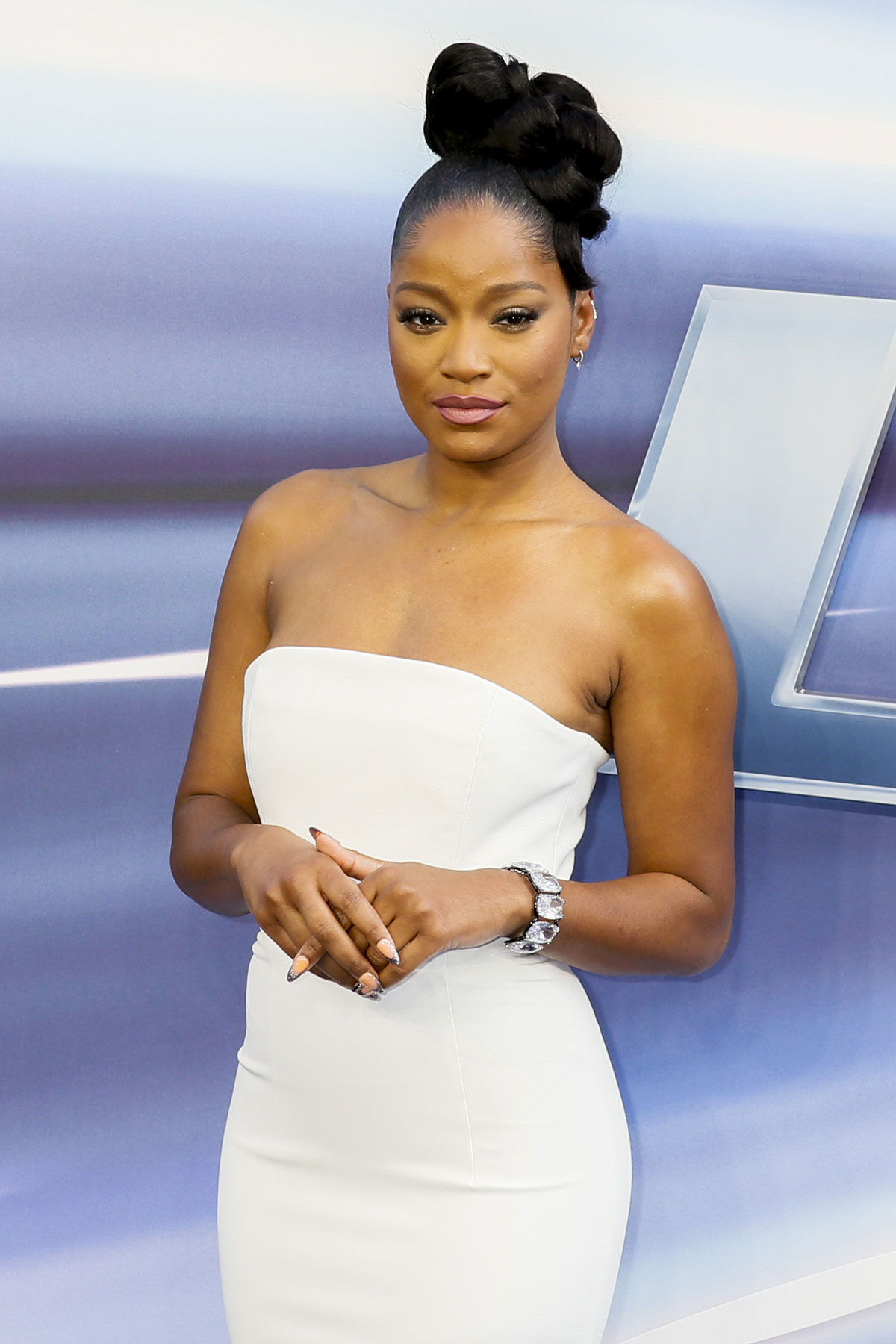 Photos credit: Avalon.red, Cover Images and via Instagram